Tired of shopping for
the best mortgage rates?
submit a mortgage application online
Locally owned and operated
We know the Coachella Valley!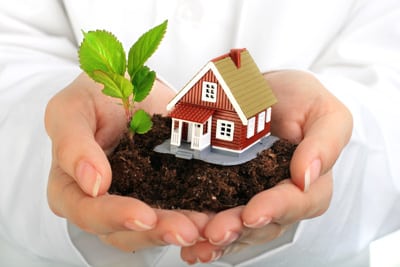 FHA, Conventional, VA, USDA, Jumbo, and Alt-A loans
Leased land
Fixed and Adjustable rates
Low and no down payments options available
Jumbo Loans – over conforming limits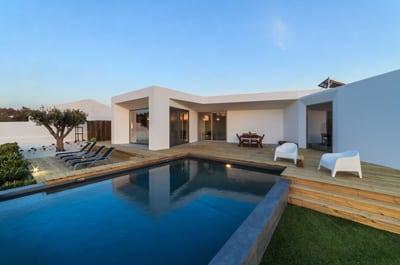 FHA, Conventional, VA, USDA, Jumbo, and Alt-A loans
Leased land
Fixed and Adjustable rates
Consolidate debt
Reduce payment
Eliminate Mortgage Insurance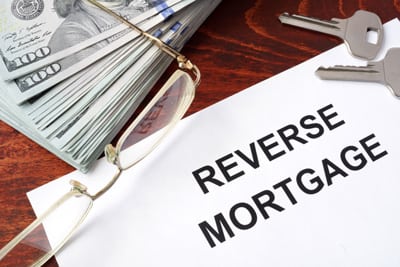 Purchase or refinance with a Reverse Mortgage
Enjoy homeownership and stay in your home with no required monthly payments
We have more than 25 years of experience
Call us at
(760) 781-5111
Welcome to Contempo Lending, Inc. We are a locally owned and operated Mortgage Broker located in beautiful Palm Springs, CA. When you choose Contempo Lending as your mortgage broker you are promised outstanding service and you can have the confidence that you are getting the best rate possible.
We search each of the loan programs offered by our many partners to find the best loan for you. You can find out more about this program and others by clicking on "Products" above. Contempo Lending charges the same low flat origination fee no matter what loan you choose, so we can focus on getting you the best mortgage loan available to fit your needs.
Comparison shop the rates and fees of our competitors and you will quickly see why Contempo Lending should be your first choice in mortgage lending.
We are confident you will have a great experience working with us and look forward to adding you to our growing list of satisfied clients!
Testimonial
I have used Contempo Lending for two different loan applications. One was extremely complex and difficult and was frankly given an initial chance of success that was near zero. It was not a large dollar transaction but considering the efforts of John and Cary, mostly beyond what you should expect, they treated this transaction as if it was a multimillion dollar loan. Their commitment to "we are going to make this work" was unbelievable and the outcome was success. The second transaction also presented challenges, the least of which was my constantly changing from one loan to one loan and refi and back to one loan. Again, the professionalism and dedication to getting a positive outcome was off the charts. I really can't say enough about this company. I would have no hesitation in recommending them to anyone who needs a mortgage or refi whether its a straight forward or complex. Thank you Contempo Lending and John and Cary!
P.S. If you need financing, do yourself a favor and go to Contempo Lending first before going to a bank.
– Andee K.
Testimonial
I just refinanced my mortgage with Contempo. They were honest, straightforward, efficient and professional. I highly recommend them for your borrowing needs.
– Darryl T.
Testimonial
Contempo Lending did a fantastic job with my last loan. They made the process simple and straight forward for me and got me the right loan for my needs. They are honest and passionate about helping all people attain home ownership regardless of their circumstances.
– Chris L.
Last week's economic releases included readings on inflation, core inflation pending home sales and multiple reports from the labor sector. Weekly readings on mortgage rates and new jobless claims were also released. Pending home sales were lower and weekly jobless claims rose, which illustrates continued volatility in the economic sector.
Inflation rose 0.40 percent in April, which matched projections and exceeded April's reading of 0.30 percent. Core inflation, which excludes volatile food and energy sectors, grew by 0.20 percent and exceeded expectations of 0.10 percent growth based on a negative reading of -0.20 percent in March. The Federal Reserve has set an annual inflation rate of 0.20 percent as a benchmark for economic recovery.
Housing Data Mixed
Case-Shiller released its 20-City Housing Market Index for March; Home price appreciation held steady at 5.90 percent on a seasonally-adjusted basis year-over-year. Month-to-month, home prices rose by 0.90 percent. Seattle, Washington had the highest pace of home price growth in March, with 12.30 percent. Portland, Oregon followed with 9.20 percent home price growth and Dallas, Texas had the third highest level of year-over-year home price growth at 8.60 percent. Month-to-month home prices grew at a pace of 0.90 percent.
Despite indications of high builder confidence in current and future housing market conditions, construction spending decreased by -1.40 percent in April. Analysts expected an increase of 0.50 percent in construction spending based on construction spending growth of 1.10 percent in March.
Builders have consistently cited concerns over affordable lots and skilled labor, but industry professionals are not sure why high builder confidence in housing markets doesn't correspond to lagging construction spending rates. Building more homes is viewed as the only path to easing high demand for homes caused by a shortage of homes for sale.
The Commerce Department reported fewer pending home sales in April with a reading of -1.30 percent; the March reading was -0.90 percent. Pending home sales typically indicate further closed sales and trends in mortgage loans.
Mortgage Rates Mixed, New Jobless Claims Rise
Freddie Mac reported slight change in mortgage rates last week; the average rate for a 30-year fixed rate mortgage was one basis point lower 3.94 percent. Rates for a 15-year fixed-rate mortgage averaged 3.19 percent and was unchanged from the prior week. The average rate for a 5/1 variable rate mortgage rose four basis points to 3.11 percent. Discount points averaged 0.50 percent for all three types of mortgages.
New Jobless Claims Hit 5–Week High
First-time claims rose from the prior week's reading of 235,000 new claims to 248,000 new claims filed. Analysts had expected 239,000 new claims filed. Analysts said that higher claims were connected to the Memorial Day holiday and characterized last week's higher number of claims as a "blip."
In other labor-sector news, ADP reported 253,000 new private-sector jobs in May; the Commerce Department reported 138,000 new government and private sector jobs. This reading may be revised based on an expected 185,000 public and private-sectors jobs for May and April's reading of 174,000 public and private-sector jobs.
National unemployment ticked down in May to 4.30 percent. Analysts had expected no change in April's reading of 4.40 percent.
What's Ahead
This week's scheduled economic news includes readings on job openings, consumer credit along with weekly reports on mortgage rates and new jobless claims.
Are you about to become a first-time home buyer? If so, there's a lot to get excited about. You'll soon be a home owner, able to customize and improve your living space as you see fit.
Of course, buying a home is an investment unlike any other. To get the best deal on your home, you'll need to be diligent. Let's have a look at some of the hidden costs you may uncover when buying your first home.
#1: The Home Inspection (And What It Finds)
A major step before buying any home is the inspection. A licensed inspector will go over the home from top to bottom, looking for current or future issues. The inspection itself isn't very costly. But any unresolved issues that come up may lead to expensive problems later.
If possible, try to ensure that the seller pays for any necessary repairs. When you take possession of the home, it should be in top condition.
#2: Taxes And Fees You've Never Even Heard Of
You already know about the major taxes, such as sales taxes that apply to a home's sale price. Or property taxes, charged by local governments each year and based on your home's assessed value. But depending on where you live, there may be a whole host of other taxes and fees involved. Many of which you've never even heard of!
For example, you may be subject to a Land Transfer Tax or Property Purchase Tax. These are taxes charged when a property changes hands. If you're taking out a mortgage loan, the lender may require you to pay land survey or appraisal fees. These costs help the lender to ensure the risk involved with the mortgage is appropriate.
#3: Insurance, Insurance And More Insurance
Finally, don't forget the cost of insurance. On top of regular home insurance, you may need mortgage insurance, title insurance, extra life insurance and more. It's worth booking some time with an insurance professional to find out what kind of coverage you will need.
These are three of the possible costs involved in closing the purchase of a new home. For more information about closing costs, contact your trusted mortgage professional. We have the data and insight to help you make the best decision.
It may feel like a very daunting task to consider buying a home after you've declared bankruptcy, and there's no doubt that it's an uphill battle. Fortunately, while you'll have hard work ahead, there are things you can do in order to make your dream of home ownership a possibility. Whether you've just declared bankruptcy or some time has passed, here are some things you should consider before getting into the market.
Wait It Out
It might not be what you want to hear, but it's, unfortunately, the case that you'll have to wait at least two years before you purchase a home following bankruptcy. Since lenders will not want to take the risk on someone that has proven to have poor financial habits, they will require a waiting period in order for the credit risk you pose to improve. While this may seem like a long time, take the opportunity to improve your financial habits so you can be amply prepared when the time comes.
Build Up Your Credit
In order to own a home, you'll need to develop some solid financial habits, and that means getting on top of your finances even in times when it feels like you have no leverage. Ensure you get a copy of your credit report and, if you notice any errors, reach out to the credit bureau for corrections. It's also a good idea to consider applying for a secured credit card and ensure that you pay all of your bills on time. While it might feel like a lengthy task, developing good habits will have a positive impact on your credit over time.
Prepare For Your Payment
When it comes to a poor credit history, you'll need to pull out every stop you can to that convince lenders that you're a solid financial bet. Instead of wasting the time, write up a budget for yourself and save a sizeable sum for your down payment each month. It's possible that 10 or 15% down will do, but a 20% payment will help you avoid private mortgage insurance (PMI) and will go further in convincing lenders of your reliability.
It's more than a little disheartening to have to deal with bankruptcy, but by waiting it out and developing good financial habits in the interim, you'll be well on your way to buying a home. If you're currently preparing to purchase, contact your trusted mortgage professional for more information.