Tired of shopping for
the best mortgage rates?
submit a mortgage application online
Locally owned and operated
We know the Coachella Valley!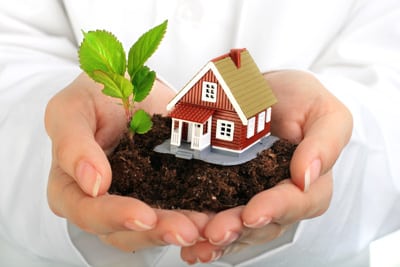 FHA, Conventional, VA, USDA, Jumbo, and Alt-A loans
Leased land
Fixed and Adjustable rates
Low and no down payments options available
Jumbo Loans – over conforming limits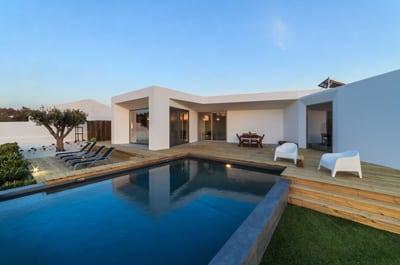 FHA, Conventional, VA, USDA, Jumbo, and Alt-A loans
Leased land
Fixed and Adjustable rates
Consolidate debt
Reduce payment
Eliminate Mortgage Insurance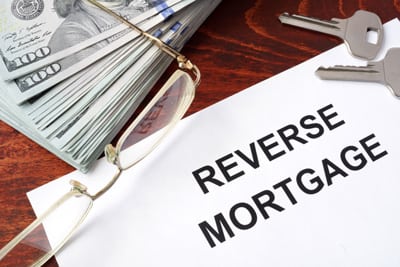 Purchase or refinance with a Reverse Mortgage
Enjoy homeownership and stay in your home with no required monthly payments
We have more than 25 years of experience
Welcome to Contempo Lending, Inc. We are a locally owned and operated Mortgage Broker located in beautiful Palm Springs, CA. When you choose Contempo Lending as your mortgage broker you are promised outstanding service and you can have the confidence that you are getting the best rate possible.
We search each of the loan programs offered by our many partners to find the best loan for you. You can find out more about this program and others by clicking on "Products" above. Contempo Lending charges the same low flat origination fee no matter what loan you choose, so we can focus on getting you the best mortgage loan available to fit your needs.
Comparison shop the rates and fees of our competitors and you will quickly see why Contempo Lending should be your first choice in mortgage lending.
We are confident you will have a great experience working with us and look forward to adding you to our growing list of satisfied clients!
Testimonial
I have used Contempo Lending for two different loan applications. One was extremely complex and difficult and was frankly given an initial chance of success that was near zero. It was not a large dollar transaction but considering the efforts of John and Cary, mostly beyond what you should expect, they treated this transaction as if it was a multimillion dollar loan. Their commitment to "we are going to make this work" was unbelievable and the outcome was success. The second transaction also presented challenges, the least of which was my constantly changing from one loan to one loan and refi and back to one loan. Again, the professionalism and dedication to getting a positive outcome was off the charts. I really can't say enough about this company. I would have no hesitation in recommending them to anyone who needs a mortgage or refi whether its a straight forward or complex. Thank you Contempo Lending and John and Cary!
P.S. If you need financing, do yourself a favor and go to Contempo Lending first before going to a bank.
– Andee K.
Testimonial
I just refinanced my mortgage with Contempo. They were honest, straightforward, efficient and professional. I highly recommend them for your borrowing needs.
– Darryl T.
Testimonial
Contempo Lending did a fantastic job with my last loan. They made the process simple and straight forward for me and got me the right loan for my needs. They are honest and passionate about helping all people attain home ownership regardless of their circumstances.
– Chris L.
There are a lot of people who are looking to improve the home in which they live. One of the top ways to do this is to renovate the building; however, it is also important for everyone to make sure they know exactly what they are doing before they get started. There are several questions that everyone should ask before they start a home renovation project.
Is The Home Worth Renovating?
One of the top reasons why people renovate a home is that they think this is going to increase the value of the home. While this is certainly possible, everyone has to run the numbers and make sure they are either going to recoup their investment when they sell the home or that they are going to be in the home for a long time before they sell it. If the home is worth renovating, then it is fine to proceed.
What Is The Budget On The Renovation Project?
Next, it is also important for everyone to know what the budget is one the renovation project. Remember that there are always going to be expenses that are not foreseen, so be sure to include some room at the top in case the contractors come asking for a budget increase. They almost always do.
What Are The Offers On The Home Renovation Project?
Finally, it is also important to collect multiple offers. Talk to designers, contractors, and architects. Collect a few referrals. Then, talk to all of these individuals and see how much money it is going to cost to complete the project. This is one of the top ways that everyone is able to save money on their home renovation projects and make sure they get exactly what they asked for when the project started.
Answer These Questions Before Starting A Home Renovation Project
By planning ahead of time, everyone is able to plan accordingly, making sure they know what they are doing before the project gets started. When homeowners take the time to plan a home renovation project, they increase the chances of the project being a success. This includes not only an aesthetically pleasing project but a wise financial investment as well.
At home, everyone has something they wish was just a little bit cleaner. For many people, this is the junk drawer. The kitchen drawer is crammed with who knows what simply has to get better organized.
This could include loose batteries, old cellphones, and even matchbooks from restaurants back when that was still a thing! The good news is that there are ways to clean up this junk drawer and turn all of that chaos around!
Rename The Junk Drawer
First, it is important to rename the junk drawer. If the junk drawer is called a junk drawer, then it is going to take on the personality of a junk drawer. Instead, call it something else. If the drawer has a name, then it isn't going to get so disorganized. This will also help people remember what is supposed to go in the drawer.
Start With A Fresh Drawer
Yes, this means that the drawer has to get dumped out. Take everything that is in there, throw it on the floor (or the countertop) and see what is in the drawer. Then, figure out what has to be thrown away. This will help reduce the pile right off the bat. After this, see if there is anything in the drawer that can be placed somewhere else. Finally, all that should be left is what belongs in the drawer.
Make The Junk Drawer Pretty With Organizers And Nice Decor
Finally, think about ways to make the junk drawer appear more attractive! This could involve smooth little containers, dividers, or something else entirely! Think about using tools that can help divide the drawer into smaller compartments. This could help everyone keep the items organized. Once this is done, the drawer should have an entirely new appearance that will make the items easier to track.
Reorganize The Junk Drawer Following These Tips
These are a few of the top tips that everyone can follow to make their junk drawer just a little bit more organized. By putting these tips to use, everyone can find a way to make their house a bit cleaner. This can lead to a much less stressful living experience for everyone at home.
Are you thinking about buying a new house or condo? If so, you've likely given some thought to your mortgage and as to how you can pay as little as possible in order to own your new home.
Below we'll share four easy steps that you can take to ensure you start out with an affordable monthly mortgage payment.
Make A Large Down Payment On Your Home
The easiest way to reduce your monthly payment is to invest as much as possible in your down payment. The less you have to borrow, the less you'll be required to pay back.
If you can put a sizeable amount down on your home you'll find that your monthly payments are going to be very manageable. You'll also save a lot of money in interest.
Maintain A High Credit Score
When a lender assesses your financial history they'll take an in-depth look at your credit score in order to determine how much risk you present to them. If you've kept a clean credit rating and have a high score, it's likely that you will qualify for a lower interest rate than someone with a lower credit score – even if you both have the same monthly income.
Buy A Smaller, More Efficient Home
When you've made your short list of homes and you're scheduling your viewings, ask yourself – do you need a home this big, or this expensive? If you can do with a smaller, more efficient home you can reduce the amount of mortgage financing that you require and this will in turn reduce the amount that you need to pay each month.
Consider A Longer Mortgage Term
Finally, if you need to reduce your monthly payment at any cost you can stretch out your mortgage repayment period by a few years. Note that while this can reduce your payment amount it will actually increase the total amount that you end up paying back as you'll pay more in interest.
While the above are general tips for reducing your mortgage payment, it's likely that there are other strategies that are unique to your financial situation. Contact your local mortgage professional at your convenience and they'll be able to share insights that are relevant to your income, your credit and the price range you're looking to buy into.