Tired of shopping for
the best mortgage rates?
submit a mortgage application online
Locally owned and operated
We know the Coachella Valley!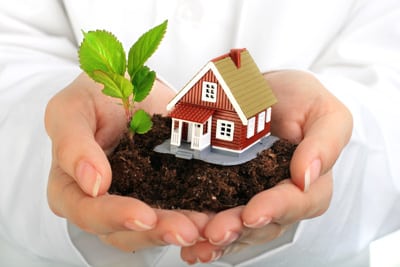 FHA, Conventional, VA, USDA, Jumbo, and Alt-A loans
Leased land
Fixed and Adjustable rates
Low and no down payments options available
Jumbo Loans – over conforming limits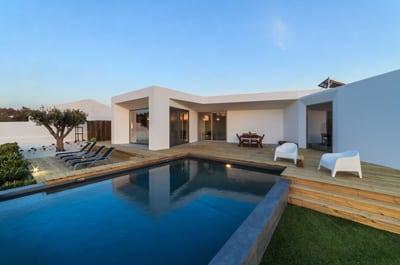 FHA, Conventional, VA, USDA, Jumbo, and Alt-A loans
Leased land
Fixed and Adjustable rates
Consolidate debt
Reduce payment
Eliminate Mortgage Insurance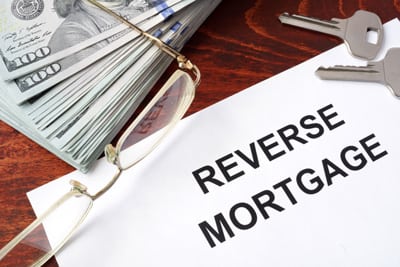 Purchase or refinance with a Reverse Mortgage
Enjoy homeownership and stay in your home with no required monthly payments
We have more than 25 years of experience
Welcome to Contempo Lending, Inc. We are a locally owned and operated Mortgage Broker located in beautiful Palm Springs, CA. When you choose Contempo Lending as your mortgage broker you are promised outstanding service and you can have the confidence that you are getting the best rate possible.
We search each of the loan programs offered by our many partners to find the best loan for you. You can find out more about this program and others by clicking on "Products" above. Contempo Lending charges the same low flat origination fee no matter what loan you choose, so we can focus on getting you the best mortgage loan available to fit your needs.
Comparison shop the rates and fees of our competitors and you will quickly see why Contempo Lending should be your first choice in mortgage lending.
We are confident you will have a great experience working with us and look forward to adding you to our growing list of satisfied clients!
Testimonial
I have used Contempo Lending for two different loan applications. One was extremely complex and difficult and was frankly given an initial chance of success that was near zero. It was not a large dollar transaction but considering the efforts of John and Cary, mostly beyond what you should expect, they treated this transaction as if it was a multimillion dollar loan. Their commitment to "we are going to make this work" was unbelievable and the outcome was success. The second transaction also presented challenges, the least of which was my constantly changing from one loan to one loan and refi and back to one loan. Again, the professionalism and dedication to getting a positive outcome was off the charts. I really can't say enough about this company. I would have no hesitation in recommending them to anyone who needs a mortgage or refi whether its a straight forward or complex. Thank you Contempo Lending and John and Cary!
P.S. If you need financing, do yourself a favor and go to Contempo Lending first before going to a bank.
– Andee K.
Testimonial
I just refinanced my mortgage with Contempo. They were honest, straightforward, efficient and professional. I highly recommend them for your borrowing needs.
– Darryl T.
Testimonial
Contempo Lending did a fantastic job with my last loan. They made the process simple and straight forward for me and got me the right loan for my needs. They are honest and passionate about helping all people attain home ownership regardless of their circumstances.
– Chris L.
When someone is interested in buying a home, there are a number of factors that people need to consider. Some of these include the budget, the size of the home, and the mortgage interest rates.
The mortgage rate is going to play a tremendous role in whether or not someone is going to be able to afford their dream home. For this reason, it is critical for everyone to know how a mortgage rate is determined. There are a number of factors in someone's financial history that are going to impact the mortgage rate the lender offers.
The Credit Score
One of the most important factors that a lender is going to consider is someone's credit score. A credit score is a reflection of someone's risk to the lender. The higher the credit score, the more likely the loan is going to be repaid, in the eyes of the lender.
If someone's credit score is too low, the lender might not make an offer at all. In order to reduce the interest on someone's mortgage, it is important to correct any inaccuracies on the credit report ahead of time. This will make someone more competitive when applying for a mortgage.
The Employment History
The lender's biggest concern is making sure their loan is repaid. In order to make mortgage payments on time, the borrower needs to have a steady stream of money coming in. This means maintaining a steady job.
In order to predict this, the lender is going to look at someone's employment history. The longer someone has been employed, and the fewer gaps someone has in their employment history, the lower the interest rate on the mortgage is going to be.
The Current Financial Market
Some of the factors involved in a mortgage rate are outside of the borrower's control. Mortgage rates are also impacted by the current financial market. Like the stock market itself, the mortgage rates are going to rise and fall with the real estate market. It is important for everyone to think about the current financial market when applying for a mortgage.
Thinking About Mortgage Rates
These factors will play a role in the mortgage rate someone is going to be offered. Everyone should think about the interest rate on a mortgage when looking for a home.
Talk about your personal financial situation with your trusted home finance professional. They are a valuable and experienced resource that can answer all of your questions regarding the best fit for your mortgage.
There are a lot of steps that people need to take when buying a home. One of the most common issues that people discuss is the down payment. Most banks will require a down payment so that they aren't the only ones taking on the risk of buying a home. The common question people have is how much of a down payment they should apply.
The Rule Of Thumb
Most people have heard about placing 20 percent down on a house as a solid rule of thumb. This number has been passed down from prior generations who purchased houses with similar down payments.
On the other hand, the price of housing has risen over the past few decades and this down payment might not be possible for some people. While 20 percent down might work for some people, it might not be feasible for others.
Other Considerations
There are several additional factors that homebuyers need to think about. First, how big of a down payment is the bank requiring? Some banks might not lend to someone at all if they don't reach a certain threshold. In other cases, the lender might ask someone to purchase something called private mortgage insurance, often abbreviated PMI.
This is an insurance policy that the borrower will have to purchase for the lender. If the borrower loses the home in foreclosure, the lender gets its money back through this insurance policy. Obviously, borrowers do not want to have this added expense. This is where the down payment is important.
In addition, banks might also be willing to lower the interest rate on the mortgage if the borrower increases the size of the down payment. With a lower interest rate, this can save someone a substantial amount of money down the road. Try to see if the lender will lower the interest rate in exchange for a larger down payment.
Deciding The Down Payment
These are a few of the many factors that homebuyers should think about when thinking about the down payment. While nobody wants to pay more than they should, the down payment is only one of the financial aspects people need to consider.
As always, call your trusted mortgage planning professional to help you decide on the best solution for your personal situation.
A mortgage is a significant responsibility. For this reason, many people have someone co-sign with them on their mortgage. Before agreeing to co-sign on any mortgage, it is important to ask the right questions. There are several crucial questions that everyone should ask before they co-sign on someone else's mortgage.
What Does It Mean To Co-Sign On A Mortgage?
Before signing that piece of paper, it is important to understand the responsibilities involved. Co-signing on a mortgage is a little bit different than co-signing for a credit card.
The person who is buying the home, the primary signer, lives in the property in question. The co-signer, typically, does not. On the other hand, both people signing the mortgage take on the financial risk of the mortgage. Before co-signing, understand the financial risk involved.
Is It Smart To Trust The Borrower?
One of the most important questions to ask is whether or not the borrower can be trusted. Remember, if the primary signer cannot make the payments on the mortgage, the co-signer is on the hook for those payments. Before placing any financial assets on the line, make sure the borrower can be trusted to maintain gainful employment, make smart financial decisions, and keep up with the mortgage payments.
What Are The Risks Involved?
There are a few risks that people need to think about when it comes to co-signing a mortgage. First, think about the risk to the credit score. If the primary signer makes late payments, these can impact the co-signer's financial health and credit score as well.
In addition, there are relationship risks that everyone should think about. Most people co-sign a mortgage for a family member or friend. Having this type of financial arrangement can complicate relationships among loved ones.
Understanding The Process Of Co-Signing A Mortgage
These are only a few of the many questions that people need to ask when they are thinking about co-signing on a mortgage. Everyone who is considering co-signing must consider the financial health and responsibility of the primary signer in addition to the risks they will be taking on. Co-signing on someone else's mortgage is a big decision. Consider the various factors involved in this decision.
As always, speak with your trusted real estate and mortgage finance professional for advice on your personal situation.