Tired of shopping for
the best mortgage rates?
submit a mortgage application online
Locally owned and operated
We know the Coachella Valley!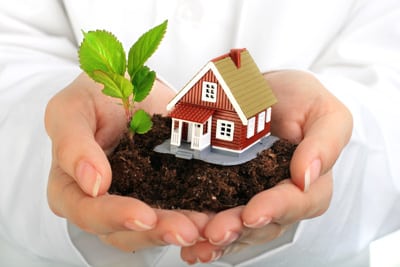 FHA, Conventional, VA, USDA, Jumbo, and Alt-A loans
Leased land
Fixed and Adjustable rates
Low and no down payments options available
Jumbo Loans – over conforming limits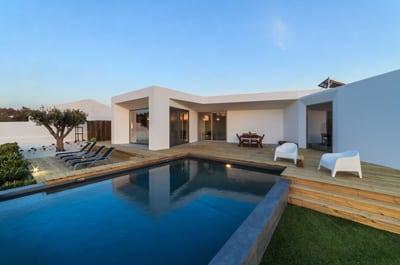 FHA, Conventional, VA, USDA, Jumbo, and Alt-A loans
Leased land
Fixed and Adjustable rates
Consolidate debt
Reduce payment
Eliminate Mortgage Insurance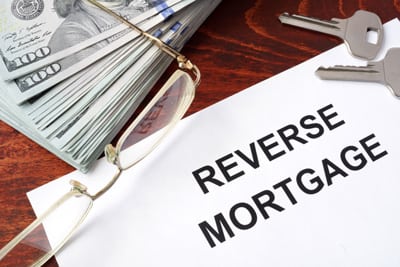 Purchase or refinance with a Reverse Mortgage
Enjoy homeownership and stay in your home with no required monthly payments
We have more than 25 years of experience
Welcome to Contempo Lending, Inc. We are a locally owned and operated Mortgage Broker located in beautiful Palm Springs, CA. When you choose Contempo Lending as your mortgage broker you are promised outstanding service and you can have the confidence that you are getting the best rate possible.
We search each of the loan programs offered by our many partners to find the best loan for you. You can find out more about this program and others by clicking on "Products" above. Contempo Lending charges the same low flat origination fee no matter what loan you choose, so we can focus on getting you the best mortgage loan available to fit your needs.
Comparison shop the rates and fees of our competitors and you will quickly see why Contempo Lending should be your first choice in mortgage lending.
We are confident you will have a great experience working with us and look forward to adding you to our growing list of satisfied clients!
Testimonial
I have used Contempo Lending for two different loan applications. One was extremely complex and difficult and was frankly given an initial chance of success that was near zero. It was not a large dollar transaction but considering the efforts of John and Cary, mostly beyond what you should expect, they treated this transaction as if it was a multimillion dollar loan. Their commitment to "we are going to make this work" was unbelievable and the outcome was success. The second transaction also presented challenges, the least of which was my constantly changing from one loan to one loan and refi and back to one loan. Again, the professionalism and dedication to getting a positive outcome was off the charts. I really can't say enough about this company. I would have no hesitation in recommending them to anyone who needs a mortgage or refi whether its a straight forward or complex. Thank you Contempo Lending and John and Cary!
P.S. If you need financing, do yourself a favor and go to Contempo Lending first before going to a bank.
– Andee K.
Testimonial
I just refinanced my mortgage with Contempo. They were honest, straightforward, efficient and professional. I highly recommend them for your borrowing needs.
– Darryl T.
Testimonial
Contempo Lending did a fantastic job with my last loan. They made the process simple and straight forward for me and got me the right loan for my needs. They are honest and passionate about helping all people attain home ownership regardless of their circumstances.
– Chris L.
Now that you have a beautiful new home with a garage, the fun of organizing can begin. When your garage is well organized, everything is much easier. You can get home projects finished faster, get out the door quicker and better enjoy all your sporting activities.
Here are some tips to organize your new garage.
Make Use Of The Walls
A lot of homeowners overlook the wall space when organizing the garage. If your garage has exposed studs, this is actually a benefit in terms of storage space. You can easily create shallow shelves in between the studs using 2 x 4 and shelf brackets. Use these shelves to store smaller items that tend to get lost on larger shelves. You can also create an effective space for hanging garden tools. Screw extra large hooks onto the outside edge of one of the 2 x 4s. Hang brooms, rakes and shovels from the hooks.
Utilize The Ceiling
You can also utilize the back area of the ceiling, beyond the area where the garage door stops when it's raised. Install hanging systems that you can source from a local hardware store. You'll be able to hang things like bicycles, skis, kayaks and more. Some homeowners even hang small lawnmowers and spreaders during off-season.
Invest In A Workbench
Even if you don't do carpentry, a garage workbench is a useful part of an organized garage. This is the place where you can do small repairs on household items or add to your garage organizational systems. You're more likely to repair an item when it's sitting on your workbench and you have all the needed parts within reach. Install some smaller clear storage drawer units above the workbench to hold screws, nails and nuts and bolts in various sizes.
Hang A Pegboard
A pegboard provides a central place for your garage tools. Hang the pegboard on the wall within reach of your workbench. Outline the spaces on the pegboard for hammers and screwdrivers so they always get put back where they belong.
It's never fun to have to endlessly search every time you need something from the garage. These garage organization ideas will make your new home and garage even more enjoyable.
If you are in the market for a new home or interested in refinancing your current property, be sure to contact your trusted home mortgage professional to find out about current financing options.
Bridge loans, which are also commonly referred to as interim financing, gap financing or swing loans, help a motivated home buyer to secure financing before their home or investment property sells. Lenders can usually modify these flexible loans to accommodate a person's unique needs.
Current real estate market conditions allow savvy investors to make big profits as long as they can move quickly on good opportunities. Low inventories of existing homes and slower than normal construction developments have combined to drive the median home price across the US to $223,900. This represents a 7.6% national average increase through 2018. Market experts expect prices to rise by another 6.3% over the next 12 months which may present very good opportunities for home buyers.
Bridge loans are a short-term funding solution with some unique features.
They usually include payback terms between 2 months to 1 year.
Most bridge loan options gain approval in about 15 days.
May receive up to 70% of the property's value in the loan.
Bridge loans are a tool real estate investors can use to increase their holdings in this hot market. How can these funds be used to help you make more money from your properties?
When prime properties come up for sale, investors need to be ready to take advantage. If most of your cash is already tied up in other properties, a bridge loan is a perfect way to get the quick cash you need to win the bid.
While a property is up for sale, investors can use bridge loans to continue financing new projects. When the sale is complete, the funds can be used to pay off the bridge loan.
Hard money loans are a popular option for real estate investors who can't wait for the normal bank loan process. However, these funds usually come with higher interest rates. Bridge loans are a lower cost alternative, as lenders generally charge less interest for these accounts.
Not sure what you're going to do with your new property? If you wait too long to make your decision, chances are good that the property will be gone. Use a flexible bridge loan to secure your property. If your plans change, it's simple to convert the funds into a more conventional loan structure.
For flippers who buy properties, perform renovations, and put the properties back up for sale for a profit can use bridge loans to quickly increase their holdings without sacrificing the liquid assets they need for material, labors, and other renovation costs.
In order to qualify for these funds, investors need to prove that they can afford double mortgage payments, present a clear plan on how they intend to pay for the loan (either through resale or refinance), and have a property that can be used as collateral with at least 20% existing equity.
When used as part of an overall investment plan, bridge loans help real estate investors buy more properties, which can mean more money in their pockets. Call your trusted home mortgage professional to discuss bridge loan and other financing options that best suit your personal situation.
If you have pet, you probably wonder what you can do to keep them safe after you decide to put your home up for sale. With all the disruption going on during a home sale, it's all too easy for pets to get lost, frightened or even injured. Learn how to keep your beloved pets safe during your home sale.
Provide An Oasis During Repair Work
Most home sellers make a few repairs before allowing agents to show the home for sale. In some cases, repairs can be extensive, leading to a lot of construction materials, tools and strange new items in the home. This can be frightening for pets as they watch their once familiar setting undergo changes.
Make sure your pet has someplace to get away. They should have their own oasis where everything is still the same. It may be their doghouse, a spot in the corner in your bedroom, or a basement, as long as they can escape to familiar surroundings.
Keep Routines
Pets are creatures of habit. They can easily become disoriented or frightened when their routine is disrupted, as is so often the case during a home sale. Meals may be sporadic, food and water dishes may get moved around the room, and regular walk times can be overlooked.
To keep your pets safe from stress, try to keep their routines as unchanged as possible, including small things like those quiet moments when they like to sit on your lap at the end of the day or during your morning coffee.
Take Them With You During Showings
Your real estate agent advises that you and your family leave the home during showings. But you should bring your pets with you, too. Leaving pets behind in the garage, barn, basement or behind a closed door really isn't a great idea. Curious homebuyers could inadvertently come upon your pet, giving both parties a shock. A startled pet might even run off or lash out.
Instead, keep a pet carrier in the car for use when you and your family have to leave for showings. You'll keep the whole family together and your homebuyers can freely explore your entire property.
These pet safety tips will ensure that your pet will get through the home sale process as smoothly as possible. It's really just a matter of providing a little oasis, maintaining routines, and avoiding buyer and pet interactions.
If you are interested in buying a new property or refinancing your current property, be sure to contact your trusted home mortgage professional for information about current financing options.