Tired of shopping for
the best mortgage rates?
submit a mortgage application online
Locally owned and operated
We know the Coachella Valley!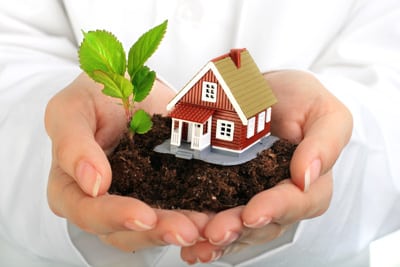 FHA, Conventional, VA, USDA, Jumbo, and Alt-A loans
Leased land
Fixed and Adjustable rates
Low and no down payments options available
Jumbo Loans – over conforming limits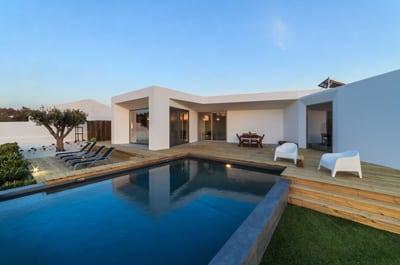 FHA, Conventional, VA, USDA, Jumbo, and Alt-A loans
Leased land
Fixed and Adjustable rates
Consolidate debt
Reduce payment
Eliminate Mortgage Insurance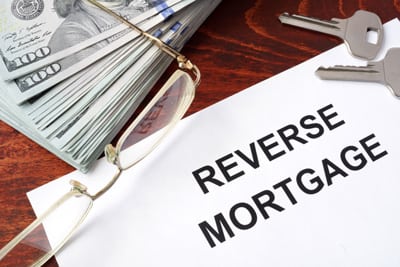 Purchase or refinance with a Reverse Mortgage
Enjoy homeownership and stay in your home with no required monthly payments
We have more than 25 years of experience
Welcome to Contempo Lending, Inc. We are a locally owned and operated Mortgage Broker located in beautiful Palm Springs, CA. When you choose Contempo Lending as your mortgage broker you are promised outstanding service and you can have the confidence that you are getting the best rate possible.
We search each of the loan programs offered by our many partners to find the best loan for you. You can find out more about this program and others by clicking on "Products" above. Contempo Lending charges the same low flat origination fee no matter what loan you choose, so we can focus on getting you the best mortgage loan available to fit your needs.
Comparison shop the rates and fees of our competitors and you will quickly see why Contempo Lending should be your first choice in mortgage lending.
We are confident you will have a great experience working with us and look forward to adding you to our growing list of satisfied clients!
Testimonial
I have used Contempo Lending for two different loan applications. One was extremely complex and difficult and was frankly given an initial chance of success that was near zero. It was not a large dollar transaction but considering the efforts of John and Cary, mostly beyond what you should expect, they treated this transaction as if it was a multimillion dollar loan. Their commitment to "we are going to make this work" was unbelievable and the outcome was success. The second transaction also presented challenges, the least of which was my constantly changing from one loan to one loan and refi and back to one loan. Again, the professionalism and dedication to getting a positive outcome was off the charts. I really can't say enough about this company. I would have no hesitation in recommending them to anyone who needs a mortgage or refi whether its a straight forward or complex. Thank you Contempo Lending and John and Cary!
P.S. If you need financing, do yourself a favor and go to Contempo Lending first before going to a bank.
– Andee K.
Testimonial
I just refinanced my mortgage with Contempo. They were honest, straightforward, efficient and professional. I highly recommend them for your borrowing needs.
– Darryl T.
Testimonial
Contempo Lending did a fantastic job with my last loan. They made the process simple and straight forward for me and got me the right loan for my needs. They are honest and passionate about helping all people attain home ownership regardless of their circumstances.
– Chris L.
There is a joke about gated communities that says the walls are not just there to keep the people out but to keep the residents in. Living in a gated community that is subject to the rules of a homeowners' association (HOA) can be a pleasant or a severely irritating experience, depending on the perspective a homeowner has about lifestyles.
The Good, Bad, And Ugly About CC&Rs
Gated and master-planned communities may have an HOA and also may have covenants, conditions, and restrictions (CC&Rs) that are part of the property rights (or lack thereof) that a home buyer accepts when they buy a property in those neighborhoods.
The developer records a registered copy of the CC&Rs with the county where the development is. Every homeowner is subject to the rules found in the official CC&Rs. A copy of the CC&Rs may look like an old-style telephone book with hundreds of pages.
Prospective home buyers should force themselves to take the time to read the entire CC&Rs extremely carefully. This may take many nights to read because reading the CC&Rs may put a person to sleep. However, failure to read them can cause serious problems in the future and extremely stressful levels of frustration.
What Can Be In The CC&Rs?
It is not surprising to see in the CC&Rs rules that prohibit a homeowner from filling the front yard with broken-down cars or having a pig farm on the property. In a nice, gated, community nobody wants to see a neighbor's property in that condition. The benefit of having reasonable CC&Rs is that homes, which are eyesores, because the people do not maintain them properly, are prohibited.
So far, so good. However, what about when the CC&Rs state the maximum measurement of grass before cutting it is 1.25 inches. That is an odd number to use as a measurement standard but don't be surprised to see stuff like this in the CC&Rs. In such a neighborhood, you can be cited for a grass height violation. It may seem funny to see the enforcers in the front yard measuring the grass with a ruler until a homeowner gets a fine for a violation. This is just a simple example of the many rules potentially found in the CC&Rs that are very easy to violate.
Want to put up lighted holiday decorations? Check the CC&Rs because it may not even be allowed to put a wreath on the front door.
Think it would be a nice idea to repaint the exterior of the house? Check the CC&Rs first because there are usually severe color restrictions. If the paint is one shade lighter or darker than an approved color, this may cause the need to redo the entire paint job.
Conclusion
Personal taste differs significantly between people. When buying a home subject to CC&Rs, be sure to read them carefully and be able to live with all the details. Otherwise, a homeowner may find it really frustrating to live in a neighborhood with so many controls over personal freedom and choice.
If you are in the market for a new home or interested in refinancing your current property, be sure to contact your trusted home mortgage professional to discuss your current financing options.
The rapidly rising home prices currently found in many parts of the United States make it seem like the Great Recession of 2008 never happened. It took approximately eight years for home prices to recover the values that were equivalent to those they had before the recession.
After reaching this point of recovery, since around 2016, real estate prices have been going up very quickly in many cities.
The Best Recovered Housing Markets
Here are the fully-recovered housing markets analyzed by ATTOM data service for the second quarter of 2019 that have exceeded the peak valuations from before the recession.
This list of winners shows the percentage that they are now above their pre-2008 peaks:
Greeley, Colorado (87% up)
Shreveport, Louisiana (81% up)
Denver, Colorado (80% up)
Austin, Texas (77% up)
Fort Collins, Colorado (76% up)
Dallas-Fort Worth, Texas (72% up)
Nashville, Tennessee (71% up)
San Antonio, Texas (58% up)
Houston, Texas (54% up)
San Jose, California (54% up)
It took quite a while for homes to have this much appreciation in value, which in most cases meant that the homes, first, had to increase significantly to overcome the lowered values from pre-recession peaks.
Homeowners Waiting Longer To Sell
Homeowners, who were wise and able, waited for this to occur. This accounts for the median of eight years that homeowners waited before selling now. Before the Great Recession, the median holding period for selling a home was only four years after purchase.
Homeowners who were able to hang on to their homes after the Great Recession hit, and then ride it out until now, are, in general, being rewarded for waiting to sell.
The Hottest Markets For American Cities
Most American cities are hot real estate markets. The appreciation rate for annual increases is up 89% of all the metro market areas.
Cities showing the greatest annual appreciation rates are:
Atlantic City, New Jersey (16% increase)
Boise City, Idaho (14% increase)
Chattanooga, Tennessee (13% increase)
Mobile, Alabama (11% increase)
Madison, Wisconsin (11% increase)
Milwaukee, Wisconsin (9% increase)
Boston, Massachusetts (9% increase)
Salt Lake City, Utah (9 % increase)
Columbus, Ohio (8 % increase)
Birmingham, Alabama (6% increase)
Summary
Whether this a continuing boom or an early indication of another real estate bubble that might eventually burst is anyone's guess. It is a decent time to sell if selling a home is in the plans. It is a more challenging time for home buyers. However, the one thing the Great Recession taught us all is that housing prices do not always go up.
If you are in the market for a new home or interested in refinancing your current property, please consult with your trusted home mortgage professional.
Last week's economic news included readings from the National Association of Home Builders Housing Market Index and July readings on housing starts and building permits issued. Weekly readings on initial jobless claims and mortgage rates were also released.
NAHB: Home Builder Sentiment Remains High
According to the National Association of Home Builders, builder confidence in housing market conditions rose one point to an index reading of 66 for August. Housing Market Index readings showed that builder sentiment has held steady with readings of 64 to 66; any reading over 50 indicates positive builder sentiment.
Analysts said that despite strong readings for builder confidence in recent months, Commerce Department readings on housing starts and building permits issued did not reflect high builder confidence readings. Reports on housing starts and building permits issued fall one month behind the NAHB Housing Market Index.
Housing Starts Falter as Building Permits Increase
Commerce Department readings for July showed mixed results for housing starts and building permits issued as starts fell from June's downwardly revised reading of 1.24 million starts to 1.19 million starts in July. Housing starts are calculated on a seasonally-adjusted annual basis.
July building permits rose from June's reading of 1.232 million permits to 1.336 million permits issued. Analysts expected a reading of 1.287 million housing starts for July. This was the second consecutive positive reading for housing starts after a post-recession period of fewer starts.
While building permits for single-family homes traditionally outpace permits issued for multi-family housing, analysts noted that demand for multi-family housing developments is trending higher due to high prices for single-family homes.
Increasing costs for building materials, indications of global and domestic economic uncertainty and changing consumer priorities were cited as trends impacting housing starts.
Mortgage Rates Hold Near Record Low, New Jobless Claims Rise
Freddie Mac reported little change in mortgage rates last week; the average rate for 30-year fixed rate mortgages was unchanged at 3.60 percent. Rates for 15-year fixed rate mortgages averaged 3.07 percent and were two basis points higher.
The average rate for 5/1 adjustable rate mortgages fell one basis point to 3.35 percent. Discount points averaged 0.50 percent for fixed rate mortgages and 0.30 percent for 5/1 adjustable rate mortgages.
First-time jobless claims rose last week to 220,000 new claims filed as compared to the prior week's reading of 211,000 new jobless claims filed. Analysts expected 212,000 claims to be filed last week. Nearly 6,000 new jobless claims filed in California boosted last week's reading for new claims.
The less volatile four-week rolling report on new jobless claims rose by 1,000 claims to 213,750 new claims filed. New jobless claims hit their highest level in six weeks, but were lower than average.
Consumer sentiment concerning current economic conditions fell 6.20 points to an index reading of 92.1 according to the University of Michigan monthly survey of consumer confidence in the economy. Concerns over trade wars and the Federal Reserve's decision to lower its target interest rate range prompted consumer confidence to slip in August.
What's Ahead
This week's scheduled economic news includes readings on sales of new and previously owned homes and minutes from the last meeting of the Federal Reserve's Federal Open Market Committee. Weekly readings on mortgage rates and new jobless claims will also be released.