Tired of shopping for
the best mortgage rates?
submit a mortgage application online
Locally owned and operated
We know the Coachella Valley!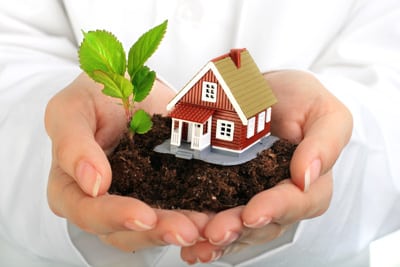 FHA, Conventional, VA, USDA, Jumbo, and Alt-A loans
Leased land
Fixed and Adjustable rates
Low and no down payments options available
Jumbo Loans – over conforming limits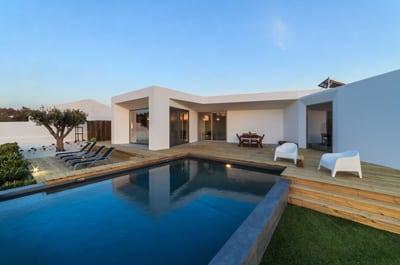 FHA, Conventional, VA, USDA, Jumbo, and Alt-A loans
Leased land
Fixed and Adjustable rates
Consolidate debt
Reduce payment
Eliminate Mortgage Insurance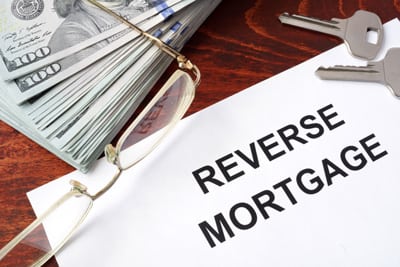 Purchase or refinance with a Reverse Mortgage
Enjoy homeownership and stay in your home with no required monthly payments
We have more than 25 years of experience
Welcome to Contempo Lending, Inc. We are a locally owned and operated Mortgage Broker located in beautiful Palm Springs, CA. When you choose Contempo Lending as your mortgage broker you are promised outstanding service and you can have the confidence that you are getting the best rate possible.
We search each of the loan programs offered by our many partners to find the best loan for you. You can find out more about this program and others by clicking on "Products" above. Contempo Lending charges the same low flat origination fee no matter what loan you choose, so we can focus on getting you the best mortgage loan available to fit your needs.
Comparison shop the rates and fees of our competitors and you will quickly see why Contempo Lending should be your first choice in mortgage lending.
We are confident you will have a great experience working with us and look forward to adding you to our growing list of satisfied clients!
Testimonial
I have used Contempo Lending for two different loan applications. One was extremely complex and difficult and was frankly given an initial chance of success that was near zero. It was not a large dollar transaction but considering the efforts of John and Cary, mostly beyond what you should expect, they treated this transaction as if it was a multimillion dollar loan. Their commitment to "we are going to make this work" was unbelievable and the outcome was success. The second transaction also presented challenges, the least of which was my constantly changing from one loan to one loan and refi and back to one loan. Again, the professionalism and dedication to getting a positive outcome was off the charts. I really can't say enough about this company. I would have no hesitation in recommending them to anyone who needs a mortgage or refi whether its a straight forward or complex. Thank you Contempo Lending and John and Cary!
P.S. If you need financing, do yourself a favor and go to Contempo Lending first before going to a bank.
– Andee K.
Testimonial
I just refinanced my mortgage with Contempo. They were honest, straightforward, efficient and professional. I highly recommend them for your borrowing needs.
– Darryl T.
Testimonial
Contempo Lending did a fantastic job with my last loan. They made the process simple and straight forward for me and got me the right loan for my needs. They are honest and passionate about helping all people attain home ownership regardless of their circumstances.
– Chris L.
Without a doubt, the COVID-19 (coronavirus) pandemic has impacted every part of the economy. This is a dangerous virus and has left many parts of the country on lockdown orders to prevent it from spreading rapidly. The question many people are asking is how much the real estate is going to be impacted by the virus as well.
People Are Not Looking For Houses
One of the biggest impacts of coronavirus is that some people simply aren't out looking for houses. Stay at home orders and social distancing measures have prevented people from touring homes that they may be interested in buying and sellers postponing the listing of their home for sale.
In some parts of the country, the new listings available for homes have dropped drastically. This includes areas of the country that have been hit the hardest by the virus such as New York and California. Even web traffic to various real estate sites such as Zillow has dropped as well. Without a doubt, the rate of weekly mortgage applications has been impacted as well.
The Impact Of International Trade
In addition, for those who want to move, they might find a slowdown in international shipping and trade challenging. Many of the items that people need to furnish a home such as couches, tables, stoves, washers, dryers, ovens, and more are made overseas. Many home building materials are also manufactured and shipped from abroad. This creates a challenge for home builders and remodelers to effectively source the materials they need. It may take some time for the supply chain to reset and catch up with pent up demand.
The Response Of The Federal Government
Right now, those who currently own homes can find some relief from monthly mortgage payments if they are struggling financially. The government has put a moratorium in place on foreclosures. They have also told mortgage servicers to offer forebearance options for many mortgages. While these grace measures will expire eventually, they may be helpful for the time being.
Looking Forward
The impact of COVID-19 on the nation's real estate market is already apparent; however, the real question is how long the market is going to take to recover. The most recent report from National Association of Realtors states that 2020 is forecast for a 15% overall decline in the real estate industry. Many analysts believe that the real estate industry will be one of the fastest segments to recover across the country. Once the market does open up, the demand should increase quickly.
In the wake of the recent news reports, you might be looking for ways to make your home safer. Some of the most common accidents and events that take place in homes include poisoning events, falls, and even burglaries. The good news is that there are ways to improve the safety of your home. You might even be rewarded with a lower home insurance premium!
Invest In An Alarm System
It is not easy to figure out exactly how many burglaries are prevented every year by having an alarm system; however, even having a sign in the front yard could be enough to scare off potential intruders. If you are looking for a quick and easy way to make your home safer, invest in a home alarm system.
The price of a home alarm system from vary from provider to provider. Homeowners can tailor their security services to meet their needs. This is a great way to keep burglars at bay.
Purchase A Video Doorbell System
There has even been a rise in the frequency of porch pirates, or those who steal the packages of others from their front door! If you are someone who buys a lot of stuff online, then you should get a video doorbell to watch your packages when they get dropped off.
Furthermore, you can even use this video doorbell system to see who ringing your doorbell when you aren't home. In some cases, you can even communicate with them, providing them instructions, or asking them to leave when necessary.
Buy Automatic Outdoor Lighting Systems
Lights are often enough to scare people away. There are plenty of motion sensor lights that you can purchase for your driveway, porch, and front door. These lights can even be set to turn off when the sun comes up to save energy.
Keep Your Home Safe
These are a few of the easiest ways that you can make your home safer. If you take steps to keep burglars at bay, not only will you protect your home but you might even save some money on home insurance!
There are numerous steps involved in the process of buying a new home. It is important to go through the mortgage qualifying process before looking at dream houses. This gives people an idea of how big a house they can afford. Sometimes, individuals looking for a house might not get a loan that is big enough to cover their dream house. There are ways to qualify for a larger loan; however, one of the fastest methods is to use a co-signer.
What Is A Co-Signer?
A co-signer is someone who signs onto a potential home loan with the homebuyer. Essentially, the co-signer is saying that he or she is willing to be on the hook for the loan in the event that the primary homeowner is unable to make his or her mortgage payments.
This is a big commitment from the co-signer because he or she is exposing himself or herself on behalf of the primary borrower. On the other hand, the co-signer is also providing a vote of confidence on behalf of the primary borrower. Parents often act as co-signers for their children when they purchase their first home.
Vetting The Co-Signer
When someone is going through the home loan process, they are asked to produce tax returns, proof of income, credit reports, bank statements, and more. The co-signer is going to go through the same process. The bank wants to make sure the co-signer is actually adding something of value to the buying process.
The income and debt of the co-signer will be added to the primary borrower. Then, the two will be combined to be approved for a larger home loan. This can help someone purchase the home of his or her dreams.
An Important Note On The Co-Signer
If the co-signer goes to apply for a home loan or car loan in the future, the loan for which they co-signed will show up. This could limit the ability of the co-signer to qualify for a loan down the road. Even though having a co-signer can increase the size of the loan for the primary borrower, this is not without risk to the co-signer. Consider this carefully!