Tired of shopping for
the best mortgage rates?
submit a mortgage application online
Locally owned and operated
We know the Coachella Valley!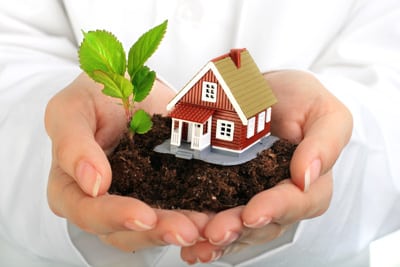 FHA, Conventional, VA, USDA, Jumbo, and Alt-A loans
Leased land
Fixed and Adjustable rates
Low and no down payments options available
Jumbo Loans – over conforming limits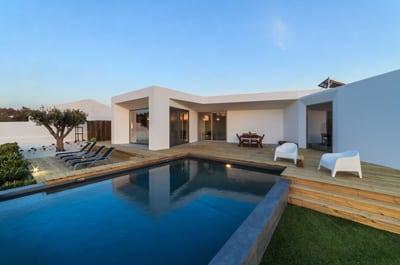 FHA, Conventional, VA, USDA, Jumbo, and Alt-A loans
Leased land
Fixed and Adjustable rates
Consolidate debt
Reduce payment
Eliminate Mortgage Insurance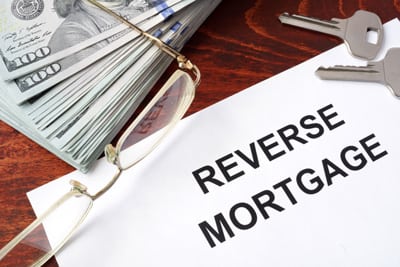 Purchase or refinance with a Reverse Mortgage
Enjoy homeownership and stay in your home with no required monthly payments
We have more than 25 years of experience
Welcome to Contempo Lending, Inc. We are a locally owned and operated Mortgage Broker located in beautiful Palm Springs, CA. When you choose Contempo Lending as your mortgage broker you are promised outstanding service and you can have the confidence that you are getting the best rate possible.
We search each of the loan programs offered by our many partners to find the best loan for you. You can find out more about this program and others by clicking on "Products" above. Contempo Lending charges the same low flat origination fee no matter what loan you choose, so we can focus on getting you the best mortgage loan available to fit your needs.
Comparison shop the rates and fees of our competitors and you will quickly see why Contempo Lending should be your first choice in mortgage lending.
We are confident you will have a great experience working with us and look forward to adding you to our growing list of satisfied clients!
Testimonial
I have used Contempo Lending for two different loan applications. One was extremely complex and difficult and was frankly given an initial chance of success that was near zero. It was not a large dollar transaction but considering the efforts of John and Cary, mostly beyond what you should expect, they treated this transaction as if it was a multimillion dollar loan. Their commitment to "we are going to make this work" was unbelievable and the outcome was success. The second transaction also presented challenges, the least of which was my constantly changing from one loan to one loan and refi and back to one loan. Again, the professionalism and dedication to getting a positive outcome was off the charts. I really can't say enough about this company. I would have no hesitation in recommending them to anyone who needs a mortgage or refi whether its a straight forward or complex. Thank you Contempo Lending and John and Cary!
P.S. If you need financing, do yourself a favor and go to Contempo Lending first before going to a bank.
– Andee K.
Testimonial
I just refinanced my mortgage with Contempo. They were honest, straightforward, efficient and professional. I highly recommend them for your borrowing needs.
– Darryl T.
Testimonial
Contempo Lending did a fantastic job with my last loan. They made the process simple and straight forward for me and got me the right loan for my needs. They are honest and passionate about helping all people attain home ownership regardless of their circumstances.
– Chris L.
Buying a new home is a big step for individuals and families. This is a time for celebration as the new furniture gets moved in, everyone gets adjusted, and the honeymoon phase starts with the new home. On the other hand, buying a home also means that all of the responsibilities rest with the owners.
Here are a few common problems that new homeowners face.
Taking Care Of The Outside
Many homeowners are quick to realize that there is a tremendous amount of maintenance on the outside of the home. Now, the exterior is their responsibility and doesn't fall on a landlord. Sure, it can be helpful to hire someone; however, this can be expensive.
Some of the common questions that homeowners have include how frequently they should water the lawn. There might also be questions regarding which type of fertilizer and when they should use this. Also, the issues caused by weeds can be substantial. When in doubt about these issues, simply reach out to a professional and ask for help. Someone is always willing to lend a helping hand.
Plumbing Issues Are Common
It is important to do a home inspection before buying a home. This will let the potential buyer know about any repairs they might be inheriting. Some of the common issues have to do with the plumbing system.
One of the most common issues has to do with clogs. Sometimes, the clog takes place in the sink when someone tries to force food down the drain. In other situations, toilets might get clogged if something other than toilet paper gets flushed down the toilet. While a basic plunger is a great place to start, it is also prudent to invest in some drain cleaner and a snake.
The Lights Go Out
Sometimes, people are shocked to see the power go out during a storm. In some cases, the power company may need to come out and handle the repairs. In other situations, it might be a tripped circuit breaker. When the power goes out, head to the circuit breaker and take a look at any fuses that might be turned off. Unplug some of the appliances and then turn the circuit breaker back on! This might do the trick, but if it goes out again, call an electrician.
If you are in the market for a new home or interested in refinancing your current property, be sure to consult with your trusted home mortgage professional.
New housing construction starts reached a record high in December 2019 going up 16.9%. This represents a seasonally-adjusted annual rate of 1.608 million homes last December, which beat the record set in December 2006, 13 years ago, according to CNBC.
This was surprising news, as predictions made before the end of the year were that housing starts in December would reach only 1.375 million homes.
Experts say the current housing construction boom in the United States gets its support from the easy mortgage financing available and positive consumer expectations about the economy.
What Does The New Housing Boom Mean To Buyers And Sellers?
It is a wonderful time to be a home builder, except that builders are experiencing a shortage of construction labor and less availability of low-priced building lots. Nevertheless, there are plenty of interested buyers, especially for modestly-priced starter homes that very desirable for first-time homebuyers.
If you are one of these interested buyers, then, make sure you stand out from the crowd. Be sure to get your credit history in order so that any mistakes are corrected. Get pre-approved for a loan commitment in writing to be the most attractive buyer to a home builder. You may also have to be patient while waiting for your new home to be built. Put your deposit down and then allow extra time for the process to complete. Builders are extremely busy right now.
Consider Renovating For Resale Value
If you are thinking of selling your home, consider making renovations to bring it up to high-quality standards in a "like new" condition. Many buyers who are paying a premium for a newly constructed home will also consider a newly renovated one. Work closely with your REALTOR® to make sure your renovations have the best chance to add value and increase the resale price.
The Boom Areas
Housing starts were up about 40.8% in December when considered on a year-on-year basis. Single-family homes are the largest portion of the housing market. Those new housing starts increased in the Midwest and the South while decreasing in the Northeast and the West. The Midwest and South are seeing revitalized interest in residential home investments after being stagnant for the previous six quarters.
Summary
As we go forward in 2020, homebuilders' confidence is slowing slightly but still remains close to levels last experienced in the middle of 1999. The housing market, which represents about 3.1% of the total U.S. economy, is doing its part to support the longest economic expansion on record.
If you are in the market for a new home or interested in refinancing your current property, be sure to consult with your trusted home mortgage professional.
There are many individuals who end up on a fixed income once they reach a certain age; however, their expenses aren't always fixed. Sometimes, there is a large medical expense. In other cases, someone might need money for a new car or a home repair. In the event that someone needs cash quickly, one option is called a reverse mortgage.
Those who have equity built up in their home can draw upon this to help with unexpected expenses. This is a quick source of cash that many people overlook. At the same time, it is important to think about the pros and cons of a reverse mortgage.
The Pros Of A Reverse Mortgage
Taking out a reverse mortgage does have several benefits that everyone should know. First, there are no required monthly payments for any reverse mortgage loan. In addition, the money that people get from a reverse mortgage is not taxable. For many, this acts as a tax shield against any income that results from a reverse mortgage.
Next, nobody can ever owe more money than the value of the home when the building is sold. This prevents people from getting buried by potential interest payments. Finally, nobody will ever have to leave their home with a reverse mortgage. The owners retain the rights to the property.
The Cons Of A Reverse Mortgage
On the other hand, there are a few cons that people need to keep in mind as well. First, reverse mortgages are regulated by the federal government, which means that everyone needs to read the rules and regulations carefully. In addition, not everyone who owns a home will qualify for a reverse mortgage. They need to have enough equity built up in the home before the lender will consider it.
In order for someone to take out a reverse mortgage, a lien is going to be placed against the property. In the eyes of some, a lien must be paid off in the event the property is to be sold. Finally, in order to prevent a reverse mortgage from resulting in foreclosure, the building needs to be both maintained and insured.
Thinking about the pros and cons carefully can help someone decide if a reverse mortgage is right for them. Contact your local home finance professional to get the best advice for your personal situation.