Tired of shopping for
the best mortgage rates?
submit a mortgage application online
Locally owned and operated
We know the Coachella Valley!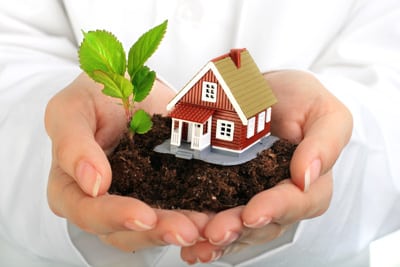 FHA, Conventional, VA, USDA, Jumbo, and Alt-A loans
Leased land
Fixed and Adjustable rates
Low and no down payments options available
Jumbo Loans – over conforming limits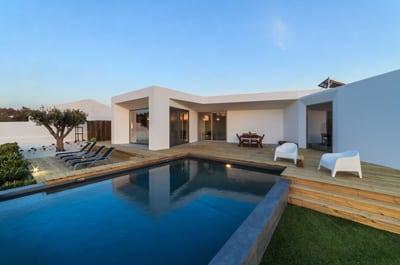 FHA, Conventional, VA, USDA, Jumbo, and Alt-A loans
Leased land
Fixed and Adjustable rates
Consolidate debt
Reduce payment
Eliminate Mortgage Insurance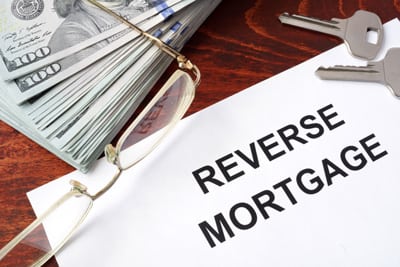 Purchase or refinance with a Reverse Mortgage
Enjoy homeownership and stay in your home with no required monthly payments
We have more than 25 years of experience
Welcome to Contempo Lending, Inc. We are a locally owned and operated Mortgage Broker located in beautiful Palm Springs, CA. When you choose Contempo Lending as your mortgage broker you are promised outstanding service and you can have the confidence that you are getting the best rate possible.
We search each of the loan programs offered by our many partners to find the best loan for you. You can find out more about this program and others by clicking on "Products" above. Contempo Lending charges the same low flat origination fee no matter what loan you choose, so we can focus on getting you the best mortgage loan available to fit your needs.
Comparison shop the rates and fees of our competitors and you will quickly see why Contempo Lending should be your first choice in mortgage lending.
We are confident you will have a great experience working with us and look forward to adding you to our growing list of satisfied clients!
Testimonial
I have used Contempo Lending for two different loan applications. One was extremely complex and difficult and was frankly given an initial chance of success that was near zero. It was not a large dollar transaction but considering the efforts of John and Cary, mostly beyond what you should expect, they treated this transaction as if it was a multimillion dollar loan. Their commitment to "we are going to make this work" was unbelievable and the outcome was success. The second transaction also presented challenges, the least of which was my constantly changing from one loan to one loan and refi and back to one loan. Again, the professionalism and dedication to getting a positive outcome was off the charts. I really can't say enough about this company. I would have no hesitation in recommending them to anyone who needs a mortgage or refi whether its a straight forward or complex. Thank you Contempo Lending and John and Cary!
P.S. If you need financing, do yourself a favor and go to Contempo Lending first before going to a bank.
– Andee K.
Testimonial
I just refinanced my mortgage with Contempo. They were honest, straightforward, efficient and professional. I highly recommend them for your borrowing needs.
– Darryl T.
Testimonial
Contempo Lending did a fantastic job with my last loan. They made the process simple and straight forward for me and got me the right loan for my needs. They are honest and passionate about helping all people attain home ownership regardless of their circumstances.
– Chris L.
A short sale is when the mortgage lender(s) agrees to sell the property for a lower amount than the loan-balance remaining.
During the worst moments of the 2006 to 2008 real estate crisis, homes sold as short sales for a fraction of their value. Lenders had so many properties with loans in default that they could not manage the ones that they had in foreclosure.
Foreclosure is an expensive legal process that causes a lender to lose more money on a property. This is one of the motivators that encourages lenders to accept a short sale because sometimes through a short sale the foreclosure process is avoided.
Are Short Sales Still Available?
The number of short sales peaked in 2012. The inventory of homes available for a short sale transaction is much lower than the massive numbers caused by the 2006 to 2008 real estate crisis; however, they still do exist.
Short sales are still worth exploring as long as a qualified buyer has enough cash on hand or is pre-qualified with home-purchase financing that is acceptable for a short sale transaction.
A short sale may be a bargain; however, the buyer must be careful because there are some pitfalls to avoid in short-sales transactions.
The Challenging Dynamics Of A Short Sale
There are three (or more) parties in a short-sale transaction. They are the seller, the buyer, and the lender(s). All must agree to the closing sales price of the home and the terms and conditions of the sale in order for the transaction to succeed. The lender(s) forgives part or all of the mortgage loan that is secured by a lien on the property and agrees to take a loss on the sale.
A short sale only occurs when the home cannot sell for the amount of the mortgage loan(s) on the property. The home is considered to be "underwater," which is a colloquial term for a home, with a loan(s) that is more than the home is worth.
Short sales do not close quickly because the paperwork is complicated. If there is more than one lender on the property, the process is even slower. Buyers in short sale transactions need to be patient. They must be approved for financing and also approved by the existing lien-holder(s) on the property that is for sale by making a successful short-sale application.
A buyer may need to make a "good faith" security deposit to initiate the short sale application process. The deposit, which is refundable, may sit in a trust account for quite some time before the deal is approved.
Even with proper planning, a short sale deal can still fall apart. Buyers must also take on the risk that the property may need significant repairs and buy the property "as-is." Homeowners who cannot pay their mortgages usually are not very diligent at taking care of their properties.
Summary
Short sales are an important strategy to consider when searching for a bargain property. Buyers must have cash or significant financial strength and be willing to complete the complex process for the transaction.
To reduce risk, a buyer needs to get careful inspections of the home and have a very clear idea of the costs to bring it up to a nicely-repaired condition, in order to profit from this strategy.
Be sure to get your financing pre-approved before starting any negotiations. Your trusted home mortgage professional is ready to assist with this process and discuss all available financing options.
A reverse mortgage is a way to use the equity value that built up in a home to improve the quality of life for those who have appropriate circumstances when they reach the retirement age of 62 or older. With a reverse mortgage, a person continues to live in their own home and retains the title to it but does not have to make any monthly reverse mortgage payments.
A reverse mortgage may be helpful; however, not everyone qualifies for one. The benefits come with disadvantages as well. Here is a list of the advantages and the disadvantages for reverse mortgages.
Be sure to discuss this option with a qualified professional when thinking about a reverse mortgage before making any commitment.
Reverse Mortgage Advantages
Reverse mortgage funds may be used to pay off an existing home loan balance. The funds may be taken out in a lump sum or paid in monthly installments for a certain period.
The reverse mortgage creates a lien on the home but does not require any monthly loan principal or interest payments. This continues as long as the person lives in the home and takes care of it (paying the property taxes, home insurance, HOA fees, etc.)
Usually, a reverse mortgage has no effect on social security payments or Medicare benefits. It does not usually cause any tax consequences because it is a loan structure, not income.
If repayment of the loan happens at some point, any equity remaining is still available to the homeowner for any purpose, such as giving something to heirs.
It is a non-recourse obligation. There is no personal liability to repay the reverse mortgage loan if the equity value in the home is not sufficient to pay it off.
Reverse Mortgage Considerations
Since a reverse mortgage has no payments, the loan balance increases and the interest accumulates over time.
A reverse mortgage reduces the equity in the home that would otherwise be available to heirs. If the remaining equity exceeds the loan, the home can be sold off to repay the loan and the balance can then go to the heirs.
Medicaid eligibility or disability payments (SSI) may be affected.
A reverse mortgage loan becomes immediately due if certain things happen, such as the death of the homeowner, the homeowner vacates the house for six months or more for a non-medial reason and 12 months or more for a medical reason. It becomes due if the home is no longer the principal residence of the reverse mortgage borrower.
The loan is immediately due if the homeowner does not pay the property taxes, home insurance premiums, HOA fees, and other things necessary to maintain the home.
Summary
A reverse mortgage is a special financial tool that needs to be used only when appropriate. Typical rates for these loans may be higher than standard home equity lines of credit and other traditional home-refinancing options. Consider all the details very carefully before and as always, consult with your trusted home finance professional to get the best advice for your unique situation.
One of the best things about moving into a new home is personalizing it and really making it yours. From hanging wall art to arranging furniture to finding the perfect spot for your grandmother's hand crocheted afghan, it's a real joy to decorate.
But are you forgetting about the big investment you just made? Consider the following important home upgrades that will protect your home and your family.
1. Smoke Alarm
Take an afternoon and upgrade all your new home's smoke alarms. Smoke alarms save lives and it's not worth it to assume that just because it's there it's working.
2. Carbon Monoxide Alarm
Do the same upgrade with your carbon monoxide alarm. If your new home doesn't yet have one, go ahead and pick up the latest model. Even if your home has all electric appliances, it's worth it to have this added protection.
3. Trim Bushes
It's lovely to have a home that's nestled behind evergreens, but you should know that this gives intruders easy cover around the perimeter of your home. Trim bushes so they are no more than four feet high so intruders have nowhere to hide.
4. Outdoor Lighting
Outdoor lighting adds to the curb appeal of your home and also deters intruders. Install solar lighting to highlight attractive areas and motion sensor lighting around windows and doors.
5. Security System
Consider enrolling in a security alarm system for your new home. Several companies offer this option. These systems come with cameras that you can have in/or around your home. The mere presence of cameras is often enough to ward off unwanted persons.
6. Fire Extinguishers
Stock every room with a fire extinguisher. Many times people only put these in the kitchen, but a candle or electrical fire can break out anywhere, including the garage. This isn't technically an upgrade, but this could save your live and your property.
7. Door Alarm
If you have children, consider installing a door alarm on your sliding patio doors. This is especially helpful if you have a backyard swimming pool. A door alarm can be picked up at the local hardware store and installed within minutes if you're even a little bit handy.
These seven tips will help to ensure that both you and your home are well-protected. After this, you can get back to decorating comforted by the knowledge that you've taken care of the important points first.
Another way to protect your family is to be sure that you have the best financing options available by staying in contact with your trusted home mortgage professional.