Tired of shopping for
the best mortgage rates?
submit a mortgage application online
Locally owned and operated
We know the Coachella Valley!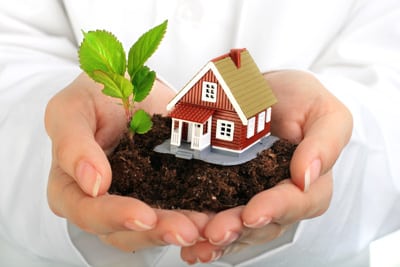 FHA, Conventional, VA, USDA, Jumbo, and Alt-A loans
Leased land
Fixed and Adjustable rates
Low and no down payments options available
Jumbo Loans – over conforming limits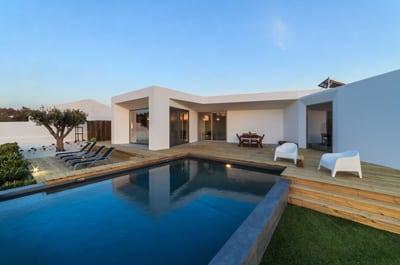 FHA, Conventional, VA, USDA, Jumbo, and Alt-A loans
Leased land
Fixed and Adjustable rates
Consolidate debt
Reduce payment
Eliminate Mortgage Insurance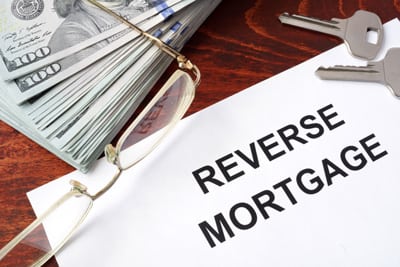 Purchase or refinance with a Reverse Mortgage
Enjoy homeownership and stay in your home with no required monthly payments
We have more than 25 years of experience
Welcome to Contempo Lending, Inc. We are a locally owned and operated Mortgage Broker located in beautiful Palm Springs, CA. When you choose Contempo Lending as your mortgage broker you are promised outstanding service and you can have the confidence that you are getting the best rate possible.
We search each of the loan programs offered by our many partners to find the best loan for you. You can find out more about this program and others by clicking on "Products" above. Contempo Lending charges the same low flat origination fee no matter what loan you choose, so we can focus on getting you the best mortgage loan available to fit your needs.
Comparison shop the rates and fees of our competitors and you will quickly see why Contempo Lending should be your first choice in mortgage lending.
We are confident you will have a great experience working with us and look forward to adding you to our growing list of satisfied clients!
Testimonial
I have used Contempo Lending for two different loan applications. One was extremely complex and difficult and was frankly given an initial chance of success that was near zero. It was not a large dollar transaction but considering the efforts of John and Cary, mostly beyond what you should expect, they treated this transaction as if it was a multimillion dollar loan. Their commitment to "we are going to make this work" was unbelievable and the outcome was success. The second transaction also presented challenges, the least of which was my constantly changing from one loan to one loan and refi and back to one loan. Again, the professionalism and dedication to getting a positive outcome was off the charts. I really can't say enough about this company. I would have no hesitation in recommending them to anyone who needs a mortgage or refi whether its a straight forward or complex. Thank you Contempo Lending and John and Cary!
P.S. If you need financing, do yourself a favor and go to Contempo Lending first before going to a bank.
– Andee K.
Testimonial
I just refinanced my mortgage with Contempo. They were honest, straightforward, efficient and professional. I highly recommend them for your borrowing needs.
– Darryl T.
Testimonial
Contempo Lending did a fantastic job with my last loan. They made the process simple and straight forward for me and got me the right loan for my needs. They are honest and passionate about helping all people attain home ownership regardless of their circumstances.
– Chris L.
"Staging" a house means to prepare it for sale in ways that make it more attractive to potential buyers. Homeowners can do much of this staging work themselves and should get suggestions from their real estate agent. They can also hire a professional to do the staging work for them.
Value-Added Staging
A study of 4,200 sold homes, conducted by Home Staging Resource (HSR), found that 85% of the staged homes sold for 6% to 25% more than a home that was not staged.
Forbes reports that 95% of staged homes sell in 11 days or less. This is 87% faster when compared to the time it takes, on average, to sell a home that is not staged.
An average home sells for 10% to 20% less than the asking price. It may be even more beneficial to stage a home that would otherwise have to sell as a "fixer-upper." When listing a home, which is in disrepair, the asking price must be at a steep discount from the market value of a similar home that is in a better condition. This steep discount may be reduced by staging the home properly.
The general rule-of-thumb is that every $100 dollar invested in staging may return up to $400 in a higher sales price.
Staging Priorities
The National Association of REALTORS® published the 2017 Profile of Home Staging, which says the staging priorities are:
Declutter: Decluttering a home creates more open space that makes the home look bigger. Remove at least half of the items in the home and two-thirds of the stuff in the closets. De-personalize the home by removing photos, kid toys, items for pets, etc.
Cleaning: The entire house needs to be immaculately clean, inside and out, to the level of a five-star hotel.
Carpet Cleaning/Replacement: Carpet needs to look and smell like new or it should be replaced.
No Pets or Children: Do not have children or pets in the home, when showing it to potential buyers.
Renovations: Repairs, re-painting, and re-decorating should be done tastefully and by using neutral colors that appeal to most people.
Rooms: Priority staging concentrates on these rooms, in this order: 1) Living Room; 2) Kitchen; 3) Master Bedroom and Bath; and 4) Dining Room.
Vacant Home: A vacant home will probably sell much easier when staged using rented furniture.
Conclusion
Staging a home for sale makes perfect sense and is worth the investment of time, energy, and money. The benefits are that the home usually sells for a better price, probably sells more quickly, and the investment in staging usually makes a profit for the home seller. Your real estate professional is available to offer guidance in selling your home quickly for a great price.
If you are in the market for a new home or interested in refinancing your current property, be sure to consult with your trusted home mortgage professional to discuss current financing options.
Many people are looking to buy homes, not across the street, not somewhere else in town, but in other parts of the country. The motivator for this is that there are significant differences in the median prices for home sales in different parts of America. This is not a result of the places being undesirable.
Many of the places with excellent values in home prices are very desirable. In these nice cities, the lower prices are more about the local economy, the cost of living, and the availability of homes for sale.
Popular Cities For Relocation
A study done by REALTOR® identified the most popular cities that people search for when looking for a new home in another area that is different from where they currently live.
The median home price in America is $226,800.
Areavibes ranks American cities based on a livability score that considers many factors, which include the cost of living, crime, school, employment, and amenities. The livability score is a scale that goes up to 100.
Here are the top choices in the order of their popularity for searches and median home prices along with their livability score:
Charleston, South Carolina – Median home price is $269,400. Livability score is 77.
Boise, Idaho – Median home price is $191,000. Livability score is 80.
Honolulu, Hawaii – Median home price is $601,500. Livability score is 73.
Columbia, South Carolina – Median home price is $164,200. Livability score is 63.
Fort Myers, Florida – Median home price is $160,800. Livability score is 70.
Portland, Maine – Median home price is $248,000. Livability score is 66.
Sarasota, Florida – Median home price is $109,500. Livability score is 74.
Greenville, South Carolina – Median home price is $237,800. Livability score is 73.
Tucson, Arizona – Median home price is $135,200. Livability score is 65.
Las Vegas, Nevada – Median home price is $184,900. Livability score is 71.
Cost Of Living
The cost of living is a big factor that impacts the quality of life for the average person. The cost of living includes the cost of housing, groceries, transportation, health care, utilities, and other goods and services. The national standard for America's cost of living is set at 100.
The cost of living index in each city is a number that is higher or lower than 100. Higher figures than 100 represent a percentage higher than the national average. Lower numbers than 100 are cities that cost less than other cities in America.
Here is the cost of living index for these popular cities:
Charleston, South Carolina – 115
Boise, Idaho – 96
Honolulu, Hawaii – 182
Columbia, South Carolina – 101
Fort Myers, Florida – 94
Portland, Maine – 114
Sarasota, Florida – 108
Greenville, South Carolina – 106
Tucson, Arizona – 92
Las Vegas, Nevada – 100
Conclusion
The lowest median price for a home is found in Sarasota, Florida. The city with the highest livability score is Boise, Idaho. The lowest cost of living is in Tucson, Arizona. These are all great cities to live in. For those who have the option to relocate, to get a better price when buying a home, they should all be considered as decent choices.
If you are in the market for a new home or interested in refinancing your current property, be sure to contact your trusted home mortgage professional.
Condominium owners and buyers have previously been at a disadvantage when trying to use the Federal Housing Authority (FHA) support to get a home mortgage. Single-family homes could get better FHA mortgage deals than condominiums. In October 2019, this changes.
New FHA Condominium Financing
As of October 15, 2019, FHA loan availability is extended to condominium buyers. This is important news for first-time buyers who frequently purchase a condominium. First-time buyers appreciate FHA loans because they only require a very modest 3.5% down payment.
FHA loans were strongly curtailed after the real estate market collapse in 2008. Since 2009, most condos did not qualify for FHA loans. The problem was that FHA loans require mortgage insurance and this insurance was only available for about 6.5% of all condos.
In America, there are about 160,000 condominium projects (complexes and buildings). The new FHA program makes mortgage insurance possible for about 20,000 to 60,000 more condominium projects nationally. Not all condos will qualify for the new FHA program; however about half of them will.
Both first-time buyers and people who are down-sizing by selling a larger home appreciate condos. The median price for a condo nationally is around $260,000. This is about $29,000 less than the median price for a home that is about $289,000. Maintenance costs and upkeep for a condo are typically less than caring for a larger home.
Refinance Opportunities
For condo buyers, who could not get FHA loans in the past, they may now qualify for the mortgage insurance needed if they could not get it before. Then, they can refinance a loan to get a better deal with FHA financing if they want to do this.
Easier Condominium Sales
For those who are putting their condos on the market for sale, this new FHA loan program is worthwhile to investigate to see if the condominium building or complex qualifies. If the condo is in a facility that qualifies, this new FHA financing option will potentially attract more buyers
Summary
Real estate agents should become aware of the new FHA program and inform their clients if a condo buyer can use an FHA loan to finance the purchase. This is a very impactful change for the condominium market dynamics. This new FHA loan program is the first of its kind to occur since around 2009, a decade ago, which is great news for condo buyers.
Whether you are looking to buy or refinance, be sure to consult with your trusted home mortgage professional to discuss current financing options.