Tired of shopping for
the best mortgage rates?
submit a mortgage application online
Locally owned and operated
We know the Coachella Valley!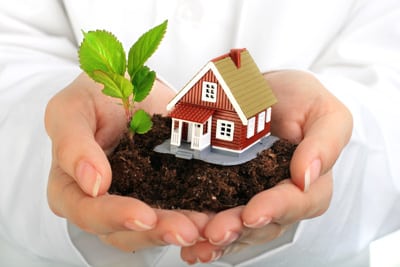 FHA, Conventional, VA, USDA, Jumbo, and Alt-A loans
Leased land
Fixed and Adjustable rates
Low and no down payments options available
Jumbo Loans – over conforming limits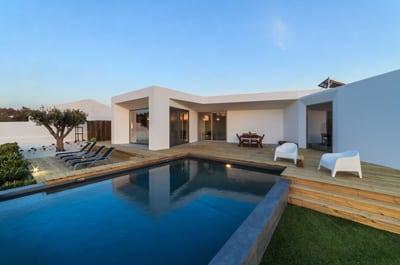 FHA, Conventional, VA, USDA, Jumbo, and Alt-A loans
Leased land
Fixed and Adjustable rates
Consolidate debt
Reduce payment
Eliminate Mortgage Insurance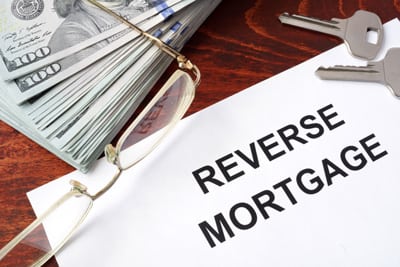 Purchase or refinance with a Reverse Mortgage
Enjoy homeownership and stay in your home with no required monthly payments
We have more than 25 years of experience
Welcome to Contempo Lending, Inc. We are a locally owned and operated Mortgage Broker located in beautiful Palm Springs, CA. When you choose Contempo Lending as your mortgage broker you are promised outstanding service and you can have the confidence that you are getting the best rate possible.
We search each of the loan programs offered by our many partners to find the best loan for you. You can find out more about this program and others by clicking on "Products" above. Contempo Lending charges the same low flat origination fee no matter what loan you choose, so we can focus on getting you the best mortgage loan available to fit your needs.
Comparison shop the rates and fees of our competitors and you will quickly see why Contempo Lending should be your first choice in mortgage lending.
We are confident you will have a great experience working with us and look forward to adding you to our growing list of satisfied clients!
Testimonial
I have used Contempo Lending for two different loan applications. One was extremely complex and difficult and was frankly given an initial chance of success that was near zero. It was not a large dollar transaction but considering the efforts of John and Cary, mostly beyond what you should expect, they treated this transaction as if it was a multimillion dollar loan. Their commitment to "we are going to make this work" was unbelievable and the outcome was success. The second transaction also presented challenges, the least of which was my constantly changing from one loan to one loan and refi and back to one loan. Again, the professionalism and dedication to getting a positive outcome was off the charts. I really can't say enough about this company. I would have no hesitation in recommending them to anyone who needs a mortgage or refi whether its a straight forward or complex. Thank you Contempo Lending and John and Cary!
P.S. If you need financing, do yourself a favor and go to Contempo Lending first before going to a bank.
– Andee K.
Testimonial
I just refinanced my mortgage with Contempo. They were honest, straightforward, efficient and professional. I highly recommend them for your borrowing needs.
– Darryl T.
Testimonial
Contempo Lending did a fantastic job with my last loan. They made the process simple and straight forward for me and got me the right loan for my needs. They are honest and passionate about helping all people attain home ownership regardless of their circumstances.
– Chris L.
When someone is looking to purchase a house, they need to think about how long they want their mortgage to last. While a bank can structure a mortgage to last for any number of years, the most common lengths are 15 and 30 years. While a 30-year mortgage is typically more affordable, a 15-year mortgage is cheaper overall.
When someone is trying to decide how long they want their mortgage to last, there are a few important tips to keep in mind.
The Benefits Of A 15-Year Mortgage
There are a few important benefits that everyone should know about a 15-year mortgage. Some of the biggest benefits include:
With a 15-year mortgage, people are going to pay off their home more quickly. This will free up cash to spend in other places. Those who are looking to retire without a mortgage may want to go with a 15-year mortgage.
Next, a 15-year mortgage is going to come with a lower interest rate. Because the bank is going to get their money back more quickly, they are going to reward the borrower with a lower interest rate. Overall, the bank is taking on less risk.
Finally, a 15-year mortgage is also going to be cheaper overall. With a lower interest rate and a loan that is paid off more quickly, the bank is going to take less of someone's money over the life of the loan.
The Benefits Of A 30-Year Mortgage
A 30-year mortgage has some notable differences when compared to a 15-year mortgage. There are a few important benefits that people need to remember. These include:
The monthly payments are going to lower. Those who are planning on paying for their children's college education, or who envision a car payment in the near future, may want to have extra cash on hand to fund them.
As someone pays off their mortgage the interest paid on the loan is tax-deductible. Since more interest is paid on a 30-year mortgage, there will be greater tax savings as well. This means that people will get some of their money back.
Finally, a 30-year mortgage is also more flexible. During the loan, people may elect to make extra payments. This allows someone to pay off their home more quickly.
These are a few of the most important points people need to remember when trying to decide between a 15-year and 30-year mortgage. As always, call your trusted home mortgage loan professional to discuss the options available for your personal situation.
Last week's economic reports included readings on public and private sector jobs, the national unemployment rate and weekly readings on mortgage rates and new unemployment claims.
ADP: Private-Sector Job Growth Eases in December
Private-sector jobs increased by 202,000 jobs in December and exceeded expectations. November's original reading of 60,000 new private-sector jobs was revised to 124,000 jobs.
Three and six-month average private-sector job growth rates were 159,000 and 151,000 jobs, but these growth rates fell short of 2018's average monthly job growth rate of 218,000 jobs added.
Analysts said that private-sector job growth has settled into a more modest but steady pattern.
Non-Farm Payrolls: Public and Private-Sector Job Growth Slower in December
The Commerce Department reported 145,000 public and private-sector jobs added in December with 145,000 new jobs reported. Analysts expected 165,000 new jobs added, which was markedly less than 256,000 new jobs added in November.
Reduction in new jobs during December was likely due to slowing in holiday hiring and winter weather. Average hourly earnings for December rose by 0.10 percent and were lower than expectations of 0.30 percent growth. Slower wage growth contributed to predictions of slowing economic growth.
The national unemployment rate was unchanged at 3.50 percent in December.
Mortgage Rates, Weekly Jobless Claims Fall
Freddie Mac reported lower mortgage rates last week; the average rate for 30-year fixed-rate mortgages fell eight basis points to 3.64 percent. Rates for 15-year fixed-rate mortgages averaged nine basis points lower at 3.07 percent.
Rates for 5/1 adjustable rate mortgages averaged 13 basis points lower at 3.30 percent. Discount points for fixed-rate mortgages averaged 0.70 percent and 0.30 percent for 5/1 adjustable-rate mortgages.
Freddie Mac predicted that rates for 30-year fixed-rate mortgages will average 3.80 percent in 2020 as compared to 4.00 percent in 2019.
Weekly jobless claims fell to 214,000 new claims; analysts expected 219,000 new claims filed. 223,000 first-time claims were filed the prior week.
What's Ahead
This week's scheduled economic reports include readings from the National Association of Home Builders on housing market conditions. Commerce Department readings on housing starts and inflation will also be released. The University of Michigan will post data on consumer sentiment; weekly reports on mortgage rates and new jobless claims will be posted as scheduled.
For many, owning property is seen as a rite of passage. At the same time, for most people, accomplishing this dream is largely dependent on the approval of a mortgage. For this reason, it is important for people to think carefully when deciding who to ask for a mortgage. Some cities have a higher mortgage approval rate than others.
Identifying Problems With A Mortgage Application
Before applying for a mortgage, it is important to think about the most common reasons why someone might be rejected. First, if someone has a debt to income ratio that is too high, they are more likely to be turned down for a mortgage.
It is understandable that if someone already has too much debt, they are unlikely to be able to handle the added burden of a mortgage. Another possible reason for being turned down might be out of someone's control entirely. This has more to do with geography.
Application Problems In The Sunshine State
For those who might not know, the sunshine state is Florida. Many of the cities with the highest rejection rates are right here. For example, Miami, Jacksonville, Tampa Bay, and Orlando are all among the cities with the highest rejection rates on mortgage applications.
Some of the other cities on the list include New York, San Antonio, San Jose, Detroit, Birmingham, and Houston. Those who live in these cities need to make sure that their mortgage applications are in excellent shape. Otherwise, it could end up in disappointment.
Take, for example, Miami, Florida. More than one in nine mortgage applications are rejected. The most common reason why someone might be denied a mortgage in this major city is debt to income ratio.
Another common reason why those applying for a mortgage in this city might be denied is a lack of collateral. Florida has a reputation for attracting retirees; however, most of the jobs in this state have to do with hospitality. This is an industry that is largely seasonal and has low wages, contributing to a high rejection rate on mortgage applications.
Preparing For The Application Process
Anyone looking to buy property, particularly in these cities, must make sure their application is in order. Getting approved for a mortgage is a critical part of buying a home. For this reason, try to maximize credit scores while minimizing outstanding debt. This can go a long way toward getting approved.
And as always, talk with your trusted mortgage professional for personal guidance through the application process. They are experienced and have the best vantage point to make sure your application is set up for success.