Tired of shopping for
the best mortgage rates?
submit a mortgage application online
Locally owned and operated
We know the Coachella Valley!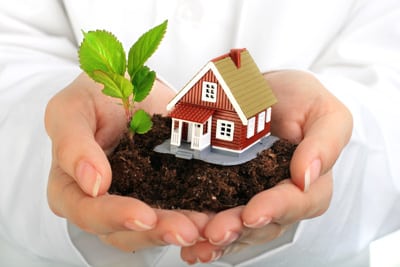 FHA, Conventional, VA, USDA, Jumbo, and Alt-A loans
Leased land
Fixed and Adjustable rates
Low and no down payments options available
Jumbo Loans – over conforming limits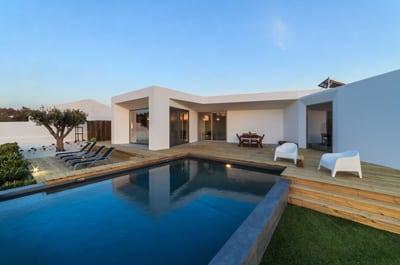 FHA, Conventional, VA, USDA, Jumbo, and Alt-A loans
Leased land
Fixed and Adjustable rates
Consolidate debt
Reduce payment
Eliminate Mortgage Insurance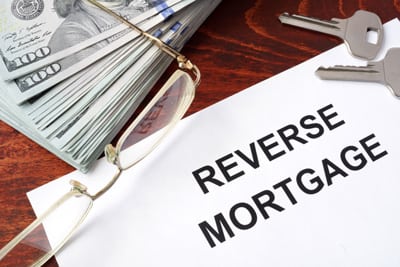 Purchase or refinance with a Reverse Mortgage
Enjoy homeownership and stay in your home with no required monthly payments
We have more than 25 years of experience
Welcome to Contempo Lending, Inc. We are a locally owned and operated Mortgage Broker located in beautiful Palm Springs, CA. When you choose Contempo Lending as your mortgage broker you are promised outstanding service and you can have the confidence that you are getting the best rate possible.
We search each of the loan programs offered by our many partners to find the best loan for you. You can find out more about this program and others by clicking on "Products" above. Contempo Lending charges the same low flat origination fee no matter what loan you choose, so we can focus on getting you the best mortgage loan available to fit your needs.
Comparison shop the rates and fees of our competitors and you will quickly see why Contempo Lending should be your first choice in mortgage lending.
We are confident you will have a great experience working with us and look forward to adding you to our growing list of satisfied clients!
Testimonial
I have used Contempo Lending for two different loan applications. One was extremely complex and difficult and was frankly given an initial chance of success that was near zero. It was not a large dollar transaction but considering the efforts of John and Cary, mostly beyond what you should expect, they treated this transaction as if it was a multimillion dollar loan. Their commitment to "we are going to make this work" was unbelievable and the outcome was success. The second transaction also presented challenges, the least of which was my constantly changing from one loan to one loan and refi and back to one loan. Again, the professionalism and dedication to getting a positive outcome was off the charts. I really can't say enough about this company. I would have no hesitation in recommending them to anyone who needs a mortgage or refi whether its a straight forward or complex. Thank you Contempo Lending and John and Cary!
P.S. If you need financing, do yourself a favor and go to Contempo Lending first before going to a bank.
– Andee K.
Testimonial
I just refinanced my mortgage with Contempo. They were honest, straightforward, efficient and professional. I highly recommend them for your borrowing needs.
– Darryl T.
Testimonial
Contempo Lending did a fantastic job with my last loan. They made the process simple and straight forward for me and got me the right loan for my needs. They are honest and passionate about helping all people attain home ownership regardless of their circumstances.
– Chris L.
Living in a multifamily community, whether this is an apartment building or a condo building, comes with certain bylaws. There are usually fines that are used to prevent people from breaking the rules.It is important for everyone to know what these rules are, why they need to be followed, and the penalties for breaking them.
Sometimes, homeowners are surprised when they realize they might be fined differently for breaking the same rule. There are a few points to keep in mind.
The Fines Should Be The Same
While there might be different fines charged for breaking different rules (for example, altering a common area might be different than parking lot damage), the fines should be the same for the same infraction across different homeowners. For example, two homeowners who are both guilty of damaging the mailroom should be fined the same amount. They should not be fined different amounts. There are usually fines that are clearly stated in the HOA bylaws how much someone might be fined. If two people are fined different amounts, then a grievance should be taken up.
Why The Fines Might Be Different
There is one situation where two homeowners who break the same rule might be fined different amounts. This comes in the form of sequential violations. For example, a homeowner who breaks a rule the first time might be fined $10 for the first infraction. Then, the second infraction might jump to $25. The third infraction might jump to $50, and so on. This is one situation where two homeowners who break the same rule might be fined two different amounts.
Read The Bylaws Carefully
If a situation such as this arises, it is important for homeowners to look at the bylaws and see what the fines are supposed to be. All fines should be clearly stated in the bylaws to help homeowners figure out how, why, and where they might be fined.
If there are any fines that seem confusing, then the homeowners should take this up with the HOA and ask for clarification, which the HOA should provide. There might be a reason why the fines might be different. It could also be an honest mistake.
The work of a real estate agent can make or break how a prospective buyer feels about the property. Now that it's time to sell your home, you want to find the right agent to market it.
How do you find someone you can trust who will make you feel confident they can sell your home quickly for the best price possible? Here are the questions you should be asking.
Are They Licensed?
This one is the easy one. You should be working with a member of the National Association of Realtors®. It is also important that you check whether they have any complaints on record about their practices.
You can check with your state's real estate department as well.
Are They Successful?
A successful real estate agent is more than the number of sales they have completed. You should also find out the average difference between listing and selling prices on their most recent sales.
If an agent is closing deals at far below the original asking price consistently, that might be a red flag.
How Busy Are They?
Make sure you ask in advance how often the agent will contact you and how they will keep you informed of potential buyers. If you're going to be working with one of their associates at times, you should know.
How Familiar Are They With Your Neighborhood?
A real estate agent is not just marketing your home – they're marketing your entire community. If they have closed nearby sales before, they are familiar with the selling points of the neighborhood as well as the right price range for properties similar to yours.
How Much Commission Do They Expect?
Normally you will pay the agent about 6 percent of the sale price. If you find one that offers their services for a low percentage, you should know why. Are they just trying to stay competitive? Or do they expect you to do a large share of the marketing yourself?
Do They Have A Plan?
The real estate agent should be able to tell you exactly which marketing techniques they would use for your home and how they plan to promote the listing. They should come to the table with ideas from the very beginning.
Now that you have a clearer idea of the basics, use the internet to find trusted real estate agents in your area. Then pick up the phone and begin your journey toward becoming a successful home seller today.
The internet has changed how many people shop for a home and one of the most important issues that people will face is whether to fill out a home loan application online or offline.
While there is something to be said for going to the loan officer in person and filling out the application with the help of a professional, some people might find the online option to be more convenient. With this in mind, it is important to compare some of the ways in which an online versus an offline home application might be different.
The Eligibility Process
While the most exciting part of shopping for a home is traveling around and looking at the different options, people need to know how expensive of a home they can afford. With the online process, people can fill out the application process online and immediately see how big of a loan they can afford with the help of the home loan provider.
There are simple tools online, such as a loan eligibility calculator. In contrast, going to the office of the loan provider might require detailed discussions that could lead to a denial. This would end up being a waste of time. In this manner, the online process is faster.
The Documentation Required
The documentation process is also much easier online. When someone applies for a home loan online, it is easy to upload the required documents for review later. This might include the application form, proof of identity, proof of address, and more. Home loan providers will list all of the required documents on the site with ease. When it comes to applying in the offline world, this requires people to physically carry all of this information to the office. People run the risk of losing important documents in transit along the way.
The Application Process
Finally, even the process of applying for a loan itself is much easier when people can do this online. It is easy to register on the website, fill out the application, and submit the documents. Often, the turnaround time is much shorter as well. These are a few of the biggest reasons why the online application process is growing in popularity.