Tired of shopping for
the best mortgage rates?
submit a mortgage application online
Locally owned and operated
We know the Coachella Valley!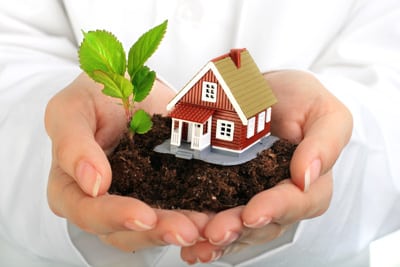 FHA, Conventional, VA, USDA, Jumbo, and Alt-A loans
Leased land
Fixed and Adjustable rates
Low and no down payments options available
Jumbo Loans – over conforming limits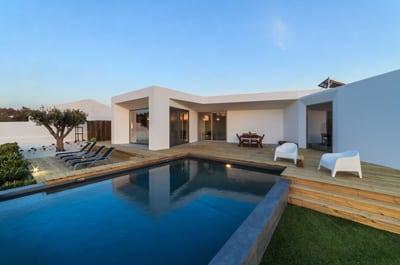 FHA, Conventional, VA, USDA, Jumbo, and Alt-A loans
Leased land
Fixed and Adjustable rates
Consolidate debt
Reduce payment
Eliminate Mortgage Insurance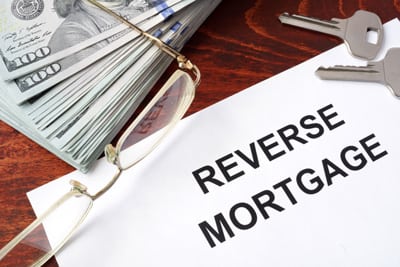 Purchase or refinance with a Reverse Mortgage
Enjoy homeownership and stay in your home with no required monthly payments
We have more than 25 years of experience
Welcome to Contempo Lending, Inc. We are a locally owned and operated Mortgage Broker located in beautiful Palm Springs, CA. When you choose Contempo Lending as your mortgage broker you are promised outstanding service and you can have the confidence that you are getting the best rate possible.
We search each of the loan programs offered by our many partners to find the best loan for you. You can find out more about this program and others by clicking on "Products" above. Contempo Lending charges the same low flat origination fee no matter what loan you choose, so we can focus on getting you the best mortgage loan available to fit your needs.
Comparison shop the rates and fees of our competitors and you will quickly see why Contempo Lending should be your first choice in mortgage lending.
We are confident you will have a great experience working with us and look forward to adding you to our growing list of satisfied clients!
Testimonial
I have used Contempo Lending for two different loan applications. One was extremely complex and difficult and was frankly given an initial chance of success that was near zero. It was not a large dollar transaction but considering the efforts of John and Cary, mostly beyond what you should expect, they treated this transaction as if it was a multimillion dollar loan. Their commitment to "we are going to make this work" was unbelievable and the outcome was success. The second transaction also presented challenges, the least of which was my constantly changing from one loan to one loan and refi and back to one loan. Again, the professionalism and dedication to getting a positive outcome was off the charts. I really can't say enough about this company. I would have no hesitation in recommending them to anyone who needs a mortgage or refi whether its a straight forward or complex. Thank you Contempo Lending and John and Cary!
P.S. If you need financing, do yourself a favor and go to Contempo Lending first before going to a bank.
– Andee K.
Testimonial
I just refinanced my mortgage with Contempo. They were honest, straightforward, efficient and professional. I highly recommend them for your borrowing needs.
– Darryl T.
Testimonial
Contempo Lending did a fantastic job with my last loan. They made the process simple and straight forward for me and got me the right loan for my needs. They are honest and passionate about helping all people attain home ownership regardless of their circumstances.
– Chris L.
Last week's economic reporting included readings from Case-Shiller Home Price Indices, data on pending home sales, and a statement from the Fed's Federal Open Market Committee. The University of Michigan released its Consumer Sentiment Index and weekly reports on mortgage rates and jobless claims were also published.
Case-Shiller: February Home Prices Rose at Fastest Pace Since 2006
National home prices rose at a seasonally adjusted annual pace of 12.00 percent, which was the fastest pace of year-over-year home price growth in 15 years. Case-Shiller's 20-City Home Price Index reported 11.90 percent home price growth year-over-year and 1.20 percent growth month-to-month. All 20 cities reported in
February.
Phoenix, Arizona held its lead with 17.40 percent year-over-year home price growth followed by San Diego, California with 17.00 percent annual home price growth. Seattle, Washington reported 15.40 percent year-over-year home price growth. Rapidly rising home prices were fueled by high demand for homes and slim supplies of homes for sale. Mortgage rates remained below three percent, but rising home prices presented obstacles for first-time and moderate-income buyers as they competed with cash buyers and well-qualified buyers.
The Federal Housing Finance Agency reported that home prices for single-family homes owned or financed by Fannie Mae and Freddie Mac grew by 12.20 percent year-over-year and 0.90 percent month-to-month.
Federal Reserve Holds Benchmark Interest Rate Range Steady
The Federal Open Market Committee of the Federal Reserve voted to hold its key interest rate range steady at 0.00 to 0.25 percent. Although the Fed noted that the economy was improving, Fed Chair Jerome Powell said that the Fed was far from achieving its dual goal of achieving maximum employment and an annual inflation rate of 2.00 percent.
Pending home sales data provided further evidence of economic improvement in March; Home sales for which offers were received but not completed rose to a year-over-year pace of 1.90 percent. Analysts expected pending home sales to grow by 5.40 percent after February's negative reading of -10.60 percent growth for pending home sales. Pending home sales usually depend on mortgage approval to be completed; lower mortgage rates encouraged buyers to enter the market, but high home prices and strict mortgage approval requirements could cause some pending sales to fall through.
Mortgage Rates, Jobless Claims
Freddie Mac reported little change in average fixed mortgage rates last week. Rates for a 30-year fixed-rate mortgage averaged 2.98 percent and rose by one basis point. Rates for 15-year fixed-rate mortgages averaged 2.31 percent and were two basis points higher. The average rate for 5/1 adjustable rate mortgages fell by 19 basis points to 2.64 percent; discount points for fixed-rate mortgages averaged 0.70 percent and rates for 5/1 adjustable rate mortgages averaged 0.30 percent.
New jobless claims fell to 553,000 initial claims filed as compared to the prior week's reading of 566,000 first-time claims filed in the prior week.
Buying a home in another location far away can be challenging in terms of logistics as well as moving, but it becomes additionally harder for pet owners who may not be able to take their bigger animals with them right away.
Oftentimes folks may have to prepare a newly-bought home for a pet, make multiple moving trips or might not be able to take the new pet to the location at all for a while. All of these situations can be frustrating and difficult for both the pet and owner. Some available solutions can make some sense depending on the situation.
Family or Friends
Ideally, if a person has a family member or friend whom the pet can stay with for a temporary duration, that can be an advantage. If doing so, make sure your pet is already good around other people as it will have anxiety being left in a new place with unknown people for a long time and missing you. Also, make sure whom you leave the pet with has had experience with animals. Folks who have never had a big dog for a pet, for example, may hit you with a surprise when they suddenly can't care for your pet being overwhelmed a day or week into the favor.
Short-term and Long-term Kennel Services
Alternatively, kennel and animal boarding services can help. Keep in mind you get what you pay for. Low cost kennels will likely keep your animal in a basic unit, often cement, with few amenities aside from water and food and an hour of exercise time. It's a bit like prison for an animal. Better services focus on care for animals lodged, give them exercise and socialization time, keep their cages or containers clean, and interact with the animals when feeding. These facilities cost more, but they tend to keep the pet mentally healthier during the stay.
Permanent Separation
In some cases, a home buying move may require one to give up their pet completely. The first step should always be to try to give the pet to family or a friend who will take care of the pet right and wants to take on the pet willingly. These are the best situations, and the pet likely may know the person already. It will still be depressed for a while, but the pet will transition better.
If you don't know anyone willing and a separation is a must, don't immediately resort to the local pound or animal control as they unfortunately end up having to euthanize animals they can't adopt out. There are multiple rescue groups based on specific breeds who will take the pet and try to adopt it out to a willing and vetted family and new home that can handle the breed. These groups work nationwide through networks and move former pets to new homes regularly.
Separating from a pet is no fun and often painful, but there are options to provide care temporarily or long-term versus just leaving a pet with local animal control. Planning and some research will typically produce multiple choices locally, and they could very well make your move and new home transition easier.
When you buy a home, you may have dreams of settling into a beautiful new space that meets your needs and that your family can feel comfortable in. While many will enjoy this vision of domestic tranquility after taking ownership of their dream home, others have had their dream turn into a veritable nightmare due to some simple mistakes or oversights on their part. By understanding these mistakes, you can avoid making them yourself.
Paying Too Much For The Property
One the surface, the main cost of buying a home relates to the sales price, and it is true that your monthly housing payment may be the primary related expense. However, other expenses such as homeowners insurance, property taxes, repair and maintenance costs, utilities and more will all need to be factored into the cost of home ownership. Some buyers believe that because an online calculator or a lending professional tells them that they can afford a high priced home that it is the case. You can review your budget and estimate all related home expenses to determine how affordable a specific property is for you.
Finding Out That The Location Is Undesirable
There are many things that can make a location undesirable, and you should take time to become comfortable with the location before making an offer. Consider, for example, if the neighbors like to throw loud parties on the weekend or if there is a teen driver that likes to speed down the street. If you are buying a property with open land or vacant buildings around it, consider researching zoning, and think about future uses for these properties that could influence value and desire.
Discovering That Your Property Is In Bad Condition
Some home buyers discover after purchasing a property that it is not in the best condition, and some even learn that their home needs tens of thousands of dollars of repair work or more. Even properties that appear to be in great condition on the surface may have hidden issues with the foundation, structure, roof, pipes or electrical work, to name a few. You can order a property inspection to learn more about the true condition of a property.
These are among the most common issues that can turn a dream home into a nightmare. When you work with a local real estate agent when buying a home, your agent can help you to avoid unpleasant and costly mistakes such as these.