Tired of shopping for
the best mortgage rates?
submit a mortgage application online
Locally owned and operated
We know the Coachella Valley!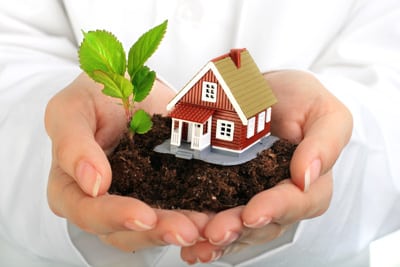 FHA, Conventional, VA, USDA, Jumbo, and Alt-A loans
Leased land
Fixed and Adjustable rates
Low and no down payments options available
Jumbo Loans – over conforming limits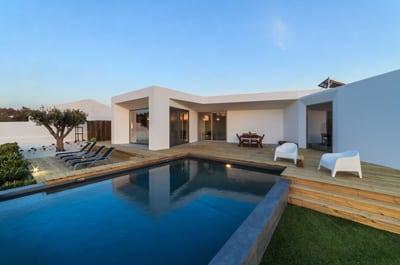 FHA, Conventional, VA, USDA, Jumbo, and Alt-A loans
Leased land
Fixed and Adjustable rates
Consolidate debt
Reduce payment
Eliminate Mortgage Insurance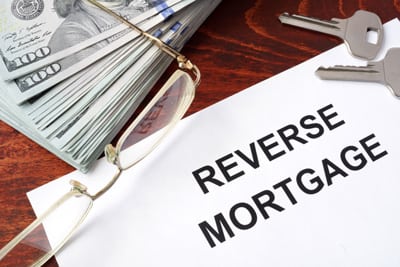 Purchase or refinance with a Reverse Mortgage
Enjoy homeownership and stay in your home with no required monthly payments
We have more than 25 years of experience
Welcome to Contempo Lending, Inc. We are a locally owned and operated Mortgage Broker located in beautiful Palm Springs, CA. When you choose Contempo Lending as your mortgage broker you are promised outstanding service and you can have the confidence that you are getting the best rate possible.
We search each of the loan programs offered by our many partners to find the best loan for you. You can find out more about this program and others by clicking on "Products" above. Contempo Lending charges the same low flat origination fee no matter what loan you choose, so we can focus on getting you the best mortgage loan available to fit your needs.
Comparison shop the rates and fees of our competitors and you will quickly see why Contempo Lending should be your first choice in mortgage lending.
We are confident you will have a great experience working with us and look forward to adding you to our growing list of satisfied clients!
Testimonial
I have used Contempo Lending for two different loan applications. One was extremely complex and difficult and was frankly given an initial chance of success that was near zero. It was not a large dollar transaction but considering the efforts of John and Cary, mostly beyond what you should expect, they treated this transaction as if it was a multimillion dollar loan. Their commitment to "we are going to make this work" was unbelievable and the outcome was success. The second transaction also presented challenges, the least of which was my constantly changing from one loan to one loan and refi and back to one loan. Again, the professionalism and dedication to getting a positive outcome was off the charts. I really can't say enough about this company. I would have no hesitation in recommending them to anyone who needs a mortgage or refi whether its a straight forward or complex. Thank you Contempo Lending and John and Cary!
P.S. If you need financing, do yourself a favor and go to Contempo Lending first before going to a bank.
– Andee K.
Testimonial
I just refinanced my mortgage with Contempo. They were honest, straightforward, efficient and professional. I highly recommend them for your borrowing needs.
– Darryl T.
Testimonial
Contempo Lending did a fantastic job with my last loan. They made the process simple and straight forward for me and got me the right loan for my needs. They are honest and passionate about helping all people attain home ownership regardless of their circumstances.
– Chris L.
Are you a homeowner who is searching for ways to make your home a bit more eco-friendly? Equipping your home with "green" improvements can save a substantial amount of energy and money, especially over the long term.
In today's post we'll explore a few projects that handy do-it-yourselfers can undertake in order to make a home a bit friendlier to the local environment.
#1: Focus on the Windows
Depending upon the time of year, windows have an impact on both heating and cooling costs. In the summer, older windows can drastically heat up a home causing cooling costs to skyrocket. In the winter, older windows can leak cold air within the home and let out the heat, which causes the heating costs to rise as well.
A simple replacement of older windows can save a homeowner as much as 30 percent on annual energy costs, as newer windows are more efficient at insulating the home against the weather conditions outside.
Combining a window upgrade with other energy-related changes can lead to even greater savings. For example, consider installing a ceiling fan in rooms that are generally occupied – such as the living room or family room – as these can circulate cool and warm air and help to reduce energy use.
During the colder months, use as much solar heating as possible. Open up curtains, and trim trees to allow for natural light to enter the home. The sun heats up the home through radiant heating, which is an effective and essentially free source of energy.
#2: Improve Your Insulation
A home that is properly insulated will help to preserve its heat and cool air. Heat can leak out from the home through cracks, but it can also occur through convection heating. The air within the home will eventually cool down from a steady decline of heat when the heat is transferred outside through the walls.
Beyond hot and cool air leaking out from the home, each room within the home can indirectly influence the temperature in adjoining rooms. This is especially true for the garage and any room that shares common walls. By using insulation in the garage, the home may cool down by as much as 10 degrees Fahrenheit.
#3: Install Smart Thermostats
Some green options simply mean a change in which type of appliances are used. In terms of a thermostat, a "smart" one like the Nest Thermostat can be installed. Use of one can cut energy costs by 20 percent, at minimum, by simply adjusting to the homeowners' schedule.
Last week's economic reports included readings from Case-Shiller on home prices, the Federal Housing Finance Agency also reported on home prices and the Commerce Department released data on sales of new homes and pending home sales. The University of Michigan released its Consumer Sentiment Index, and weekly readings on mortgage rates and jobless claims were released.
Case-Shiller Home Price Indices Report Fastest Price Growth in 7 Years
The S&P Case Shiller National Home Price Index reported December home prices rose at the fastest pace since 2014. The National Home Price Index posted a year-over-year home price growth rate of 10.40 percent in December as compared to November's home price growth rate of 9.50 percent.
Case-Shiller's 20-City Home Price Index posted December home price growth at a year-over-year pace of 10.10 percent as compared to November's home price growth rate of 9.20 percent according to Case-Shiller's 20-City Home Price Index. Phoenix, Arizona home prices rose at a seasonally-adjusted annual pace of 14.40 percent; Seattle, Washington home prices held second place with 13.60 percent growth, and San Diego, California held third place in the 20-City Home Price Index with 13.00 percent home price growth. 18 of 19 cities reported higher home prices; Detroit Michigan did not report data for December.
The Federal Housing Finance Agency reported year-over-year home price growth of 11.40 percent in December for homes owned or financed by Fannie Mae and Freddie Mac. High demand for homes and short inventories of available and affordable homes created challenges for first-time and moderate-income home buyers. Builders said that rising materials costs and labor shortages continued to impact new home construction.
New Home Sales Increase as Shortages of Pre-Owned Homes Persist
The Census Bureau reported 823,000 sales of new homes in January on a seasonally-adjusted annual basis. Analysts expected 850,000 sales based on December's reading of 885,000 new homes sold. Homebuyers are turning to new homes as supplies of previously-owned homes are in short supply. Shortages of previously-owned homes continued as homeowners stayed in their homes due to economic uncertainty, unemployment, and ongoing concerns over the pandemic.
Pending home sales fell by – 2.80 percent in January as compared to December's reading of – 0.50 percent.
Mortgage Rates Rise as Jobless Claims Fall
Freddie Mac reported higher average mortgage rates last week. Rates for 30-year fixed-rate mortgages rose 16 basis points to 2.97 percent; the average rate for 15-year fixed-rate mortgages rose 15 basis points to 2.34 percent. Rates for 5/1 adjustable rate mortgages averaged 22 basis points higher at 2.99 percent. Discount points averaged 0.60 percent for fixed-rate home loans and 0.10 percent for 5/1 adjustable rate mortgages.
First-time jobless claims fell to 730,000 new claims filed from the prior week's reading of 841,000 initial jobless claims filed. Ongoing jobless claims were also lower; 4.42 million continuing claims were filed last week as compared to 4.52 million ongoing claims filed in the prior week.
The University of Michigan reported an index reading of 76.80 for its Consumer Sentiment Index in February, as compared to January's index reading of 76.20.
What's Ahead
This week's scheduled economic reports include readings on construction spending, job growth, and the national unemployment rate. Weekly readings on mortgage rates and jobless claims will also be released.
When people are looking at buying a home, there are a few common mistakes that first-time homebuyers make; however, there are mistakes that seasoned homebuyers make as well. What are the most common mistakes that people make when they are looking for a new home for the second or third time? There are a few key examples to keep in mind.
Trying To Rush Through The Process
The first mistake that experience homebuyers make is that they try to rush through the process. They feel like they understand exactly how it is going to work because they bought a home the first time. Therefore, they end up rushing, making a few key mistakes in the process. Remember that this is an important financial decision and it is important to take the time to get it right. Nobody should try to rush through this process when they are looking for a new home.
Not Thinking About Traffic Patterns
Lots of people try to figure out exactly how far they are going to be from school or work when they are looking for a home. On the other hand, people also need to think about traffic patterns. Just because a home is within a few miles of school or work doesn't necessarily mean that the commute is going to be easy. Think about the traffic patterns before making a decision.
Not Thinking About The Future Of The Neighborhood
Lots of people who are buying a home for the second or third time are planning on being in that home for decades. Therefore, it is important to think about the future of the neighborhood. What is going to happen in the local area? How is that going to impact property values? These are important questions that should be answered before signing on the dotted line.
Think About These Mistakes Ahead Of Time
When experienced home buyers are looking for a new home, it is important to think about these mistakes ahead of time. When they take the time to think about these mistakes, they ensure they avoid them down the road. That way, they make sure that they end up with the right home at the best price possible.