Tired of shopping for
the best mortgage rates?
submit a mortgage application online
Locally owned and operated
We know the Coachella Valley!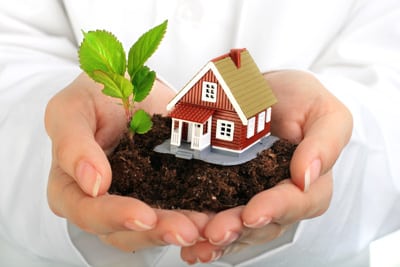 FHA, Conventional, VA, USDA, Jumbo, and Alt-A loans
Leased land
Fixed and Adjustable rates
Low and no down payments options available
Jumbo Loans – over conforming limits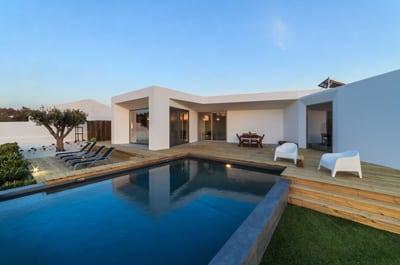 FHA, Conventional, VA, USDA, Jumbo, and Alt-A loans
Leased land
Fixed and Adjustable rates
Consolidate debt
Reduce payment
Eliminate Mortgage Insurance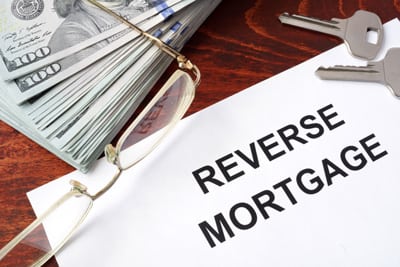 Purchase or refinance with a Reverse Mortgage
Enjoy homeownership and stay in your home with no required monthly payments
We have more than 25 years of experience
Welcome to Contempo Lending, Inc. We are a locally owned and operated Mortgage Broker located in beautiful Palm Springs, CA. When you choose Contempo Lending as your mortgage broker you are promised outstanding service and you can have the confidence that you are getting the best rate possible.
We search each of the loan programs offered by our many partners to find the best loan for you. You can find out more about this program and others by clicking on "Products" above. Contempo Lending charges the same low flat origination fee no matter what loan you choose, so we can focus on getting you the best mortgage loan available to fit your needs.
Comparison shop the rates and fees of our competitors and you will quickly see why Contempo Lending should be your first choice in mortgage lending.
We are confident you will have a great experience working with us and look forward to adding you to our growing list of satisfied clients!
Testimonial
I have used Contempo Lending for two different loan applications. One was extremely complex and difficult and was frankly given an initial chance of success that was near zero. It was not a large dollar transaction but considering the efforts of John and Cary, mostly beyond what you should expect, they treated this transaction as if it was a multimillion dollar loan. Their commitment to "we are going to make this work" was unbelievable and the outcome was success. The second transaction also presented challenges, the least of which was my constantly changing from one loan to one loan and refi and back to one loan. Again, the professionalism and dedication to getting a positive outcome was off the charts. I really can't say enough about this company. I would have no hesitation in recommending them to anyone who needs a mortgage or refi whether its a straight forward or complex. Thank you Contempo Lending and John and Cary!
P.S. If you need financing, do yourself a favor and go to Contempo Lending first before going to a bank.
– Andee K.
Testimonial
I just refinanced my mortgage with Contempo. They were honest, straightforward, efficient and professional. I highly recommend them for your borrowing needs.
– Darryl T.
Testimonial
Contempo Lending did a fantastic job with my last loan. They made the process simple and straight forward for me and got me the right loan for my needs. They are honest and passionate about helping all people attain home ownership regardless of their circumstances.
– Chris L.
Case-Shiller's National Home Price Index showed little change in April as home prices rose by 0.10 percent to a year-over-year average of 4.70 percent. The 20-City Home Price Index showed corresponding home price growth of 0.10 percent to 4.00 percent year-over-year.
Ongoing influences on home price growth before the coronavirus pandemic included short supplies of available homes coupled with high demand for homes and low mortgage rates. While closures and shelter-at-home restrictions in many markets slowed buyer and seller activity, real estate analysts said that home-buyer desiring to buy larger homes to accommodate working at home helped maintain home prices. Homeowners relocating to less congested areas also helped with stabilizing home-price growth in April.
Case-Shiller 20-City Index: Home-Price Growth Rates Increases in 12 Cities
The three top cities in April's 20-City Home Price Index were Phoneix, Arizona with a year-over-year home price growth rate of 8.80 percent; Seattle, Washington reported 7.30 percent yearly growth in home prices. Minneapolis, Minnesota reported home-price growth of 6.40 percent.
Home price growth rates increased in 12 of 19 cities reported. Detroit Michigan did not report to the 20-City Index for the second consecutive month. The coronavirus pandemic continued to grow and spread throughout the U.S during May; some states that opened their economies quickly are now reconsidering as Covid-19 cases rise at faster rates. Changing data and emerging responses to the spreading virus are expected to impact home price growth in the coming months according to whether the coronavirus spreads or diminishes.
FHFA Home Price Index: Home Prices Increase Despite Coronavirus Pandemic
The Federal Housing Finance Agency, which oversees Fannie Mae and Freddie Mac, reported 5.50 percent home price growth year-over-year in April compared to the March reading of 5.90 percent year-over-year growth. FHFA expects home prices to continue rising as real estate markets return to normal. With spring and early summer home sales impacted by coronavirus-related restrictions, Lynn Fisher, deputy director of research and statistics for FHFA, expected sales to pick up during the summer months.
As coronavirus infection rates increase, further restrictions and closings are anticipated and could negatively impact real estate markets and home prices soon.
Are you thinking about using mortgage financing to buy a new home? If so, you've likely heard about mortgage insurance policies requirements and you may be wondering how they will affect you. In today's blog post we'll explore mortgage insurance and explain the difference between conventional, FHA, VA and USDA mortgage insurance policies.
How Does Private Mortgage Insurance or "PMI" Work?
While there are a number of reasons that your lender may require mortgage insurance, in general you'll be required to purchase a conventional PMI policy if you are putting less than 20 percent of the home's value in as a down payment.
Another way your lender might explain this is that you have a "loan to value" or "LTV" ratio of higher than 80 percent, which means that the amount of your loan divided by the value of your home is higher than 0.8.
The cost of your private mortgage insurance policy will vary depending on a number of factors, such as your financial situation, FICO credit score, the cost of your home and more. Generally speaking you'll be required to pay from one-half to one percent of the cost of your monthly mortgage payment in insurance fees.
Once your LTV ratio moves below 80 percent you may no longer be required to pay for PMI.
How Does VA Mortgage Insurance Work?
If you qualify for a mortgage from Veterans' Affairs you'll be pleased to know that you won't be required to pay for mortgage insurance. In some instances you actually won't be required to pay a down payment either, meaning that you may be able to borrow up to $400,000 to purchase a home without having to invest a cent of your own capital.
How Does USDA Mortgage Insurance Work?
Did you know that the Department of Agriculture runs a mortgage program? The USDA Rural Development mortgage offering is government-backed and like the VA mortgage program above you can finance 100 percent of the cost of your home without investing a down payment. However, unlike the VA program you'll be required to pay for mortgage insurance. Currently the annual mortgage insurance premium on USDA loans is 0.5 percent.
How Does FHA Mortgage Insurance Work?
Finally, don't forget about the Federal Housing Administration's mortgage program. If you qualify for a FHA-backed mortgage, you'll be paying about 1.35 percent in mortgage insurance premiums if you make the minimum down payment.
As you can see, there is a bit of a learning curve involved with fully understanding how all of the different types of mortgage insurance work. To learn more about mortgages and how insurance can benefit you, contact your local mortgage professional today.
Last week's scheduled economic news included readings on sales of new and pre-owned homes and reports on inflation. Weekly reports on mortgage rates and new and continuing jobless claims were also released.
Home Sales Results Mixed for May
The National Association of Realtors® reported fewer sales of pre-owned homes in May at a seasonally-adjusted annual pace of 3.91 million sales. Analysts expected 3.80 million sales as compared to April's reading of 4.33 million sales. This was the lowest reading for sales of pre-owned homes since July 2010 and sales were 26.60 percent lower year-over-year.
Lawrence Yun, the chief economist for the National Association of Realtors®, said that sales were expected to rise as coronavirus-related restrictis were lifted and people returned to work. Mr. Yun said in a report that sales of previously-owned homes should surpass last year's annual sales pace in the second half of 2020. Mr. Yun made this forecast before rising coronavirus cases occurring after the reopening of the economy started.
There was a 4.80 months supply of previously-owned homes for sale in May, which was below the six-months supply indicating a balanced market.
The Commerce Department reported 676,000 new homes sold in May on a seasonally-adjusted annual basis; this surpassed expectations of 650,000 sales and April's revised annual sales pace of 580,000 new homes sold. New home sales rose by 45.50 percent in May in the Northeastern region; New home sales rose by 29 percent in the West and 15.20 percent in the South, New home sales fell by -6.40 percent in the Midwest.
The average sale price of new homes was $317,900 in May. There was a 5.60 months supply of new homes available in May, which nearly matched the six months average inventory.
Mortgage Rates Hold Steady as JoblessClaims Fall
Freddie Mac reported little change in average mortgage rates last week. Rates for 30-year fixed-rate mortgages were unchanged at an average rate of 3.13 percent; The average rate for 15-year fixed-rate mortgages rose by one basis point to 2.59 percent and the average rate for 5/1 adjustable rate mortgages fell one basis point to 3.08 percent. Discount points averaged 0.80 percent for fixed-rate mortgages and 0.50 percent for 5/1 adjustable rate mortgages.
Initial jobless claims fell to 1.48 million from the prior week's reading of 1.51 million new claims. Continuing jobless claims were also lower last week with 19.50 million claims filed as compared to 20.30 million claims filed the previous week.
Rising Inflation Indicates Improving Economy
Inflation rose to a seasonally-adjusted annual pace of 8.20 percent in May as compared to April's reading of -12.60 percent Analysts expected the inflation rate to reach 9.90 percent.
What's Ahead
This week's scheduled economic news releases include readings on pending home sales, Case-Shiller Home Price Indices, and labor-sector jobs reports. The national unemployment rate will be released along with weekly readings on mortgage rates and new and continuing jobless claims.