Tired of shopping for
the best mortgage rates?
submit a mortgage application online
Locally owned and operated
We know the Coachella Valley!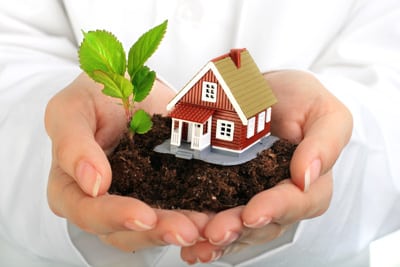 FHA, Conventional, VA, USDA, Jumbo, and Alt-A loans
Leased land
Fixed and Adjustable rates
Low and no down payments options available
Jumbo Loans – over conforming limits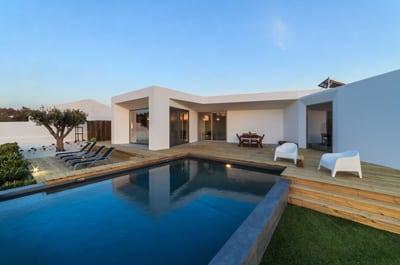 FHA, Conventional, VA, USDA, Jumbo, and Alt-A loans
Leased land
Fixed and Adjustable rates
Consolidate debt
Reduce payment
Eliminate Mortgage Insurance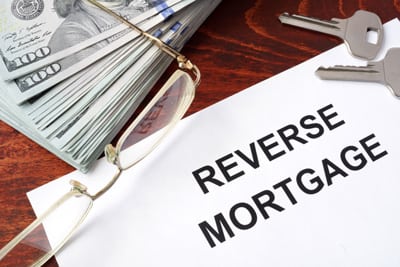 Purchase or refinance with a Reverse Mortgage
Enjoy homeownership and stay in your home with no required monthly payments
We have more than 25 years of experience
Welcome to Contempo Lending, Inc. We are a locally owned and operated Mortgage Broker located in beautiful Palm Springs, CA. When you choose Contempo Lending as your mortgage broker you are promised outstanding service and you can have the confidence that you are getting the best rate possible.
We search each of the loan programs offered by our many partners to find the best loan for you. You can find out more about this program and others by clicking on "Products" above. Contempo Lending charges the same low flat origination fee no matter what loan you choose, so we can focus on getting you the best mortgage loan available to fit your needs.
Comparison shop the rates and fees of our competitors and you will quickly see why Contempo Lending should be your first choice in mortgage lending.
We are confident you will have a great experience working with us and look forward to adding you to our growing list of satisfied clients!
Testimonial
I have used Contempo Lending for two different loan applications. One was extremely complex and difficult and was frankly given an initial chance of success that was near zero. It was not a large dollar transaction but considering the efforts of John and Cary, mostly beyond what you should expect, they treated this transaction as if it was a multimillion dollar loan. Their commitment to "we are going to make this work" was unbelievable and the outcome was success. The second transaction also presented challenges, the least of which was my constantly changing from one loan to one loan and refi and back to one loan. Again, the professionalism and dedication to getting a positive outcome was off the charts. I really can't say enough about this company. I would have no hesitation in recommending them to anyone who needs a mortgage or refi whether its a straight forward or complex. Thank you Contempo Lending and John and Cary!
P.S. If you need financing, do yourself a favor and go to Contempo Lending first before going to a bank.
– Andee K.
Testimonial
I just refinanced my mortgage with Contempo. They were honest, straightforward, efficient and professional. I highly recommend them for your borrowing needs.
– Darryl T.
Testimonial
Contempo Lending did a fantastic job with my last loan. They made the process simple and straight forward for me and got me the right loan for my needs. They are honest and passionate about helping all people attain home ownership regardless of their circumstances.
– Chris L.
Millennials face numerous challenges when buying their first homes. 55% of young adults between 25 and 34 years old don't own homes as compared to 80% in 1967, according to data from the Census Bureau.
Buying a home is tough with the $1.4 trillion student loan debt, growing childcare expenses and rising rental costs. However, hope is not lost. Millennials can realize the quintessential dream of owning a home.
Millennials can employ several strategies to plan for home ownership without selling their kidneys. Here are five ways to do just that.
Develop A Realistic Budget
Now is a great time to examine your finances and create a budget for a house you can really afford. Lenders may be able to approve you for a larger loan amount than what you thought possible. Therefore, it's imperative to be realistic when deciding on the amount of home mortgage payment you can afford comfortably per month.
Make Sacrifices
Not long ago, someone said (and probably regretted) Millennials can't save enough to buy homes because they are spend extravagantly. Well, saving thousands of dollars for down payment isn't easy, but it's not impossible either. And there are many low to no down payment programs available if you check with your trusted mortgage professional first.
You may have to sacrifice and cut unnecessary expenditures such as buying new outfits and even getting a new car. Living minimally can help pad your personal savings to propel you into owning a house.
Consider The Suburbs
Although it's vital to stay near family and a lively social location, consider purchasing a house in a suburban area, where houses are typically more affordable. Plus, if you have pets they will love the larger lots and yards giving them space to play.
You can choose a less populated state where you will probably have a higher chance of affording a home. Although this may not be ideal, if owning your own place tops your list, then location will not stand in the way.
Use State And Federal Programs
The Federal Housing Administration (FHA) gives home buyers the chance to purchase houses with a very low down payment. This lower amount is quite attainable if you save toward this goal. Some states also offer supplemental programs beyond the FHA program. Find out whether you can access extra grants and subsidies.
Get Your Hustle In Gear
Although most millennials struggle with unemployment, if you have one job, look for other ways to make extra dollars. You may consider driving for rideshare services, freelance gigs and running errands for people as a way to temporarily boost your earning potential.
Owning a place to call home is great. Like anyone else millennials can buy homes. Talk to a home finance expert and your trusted mortgage professional for more information on how you can make your best investment.
Divorce can be an incredibly emotional and financially stressful time. Questions about what happens to assets and the family home add to the anxiety. Each state has divorce laws that differ and that can complicates decision-making.
For example, marital assets are distributed differently in community property states from equitable distribution ones. The idea of 50-50 splits may be a myth because judges have the discretion to deviate from even percentages. That being said, these are three things you should know about homeownership when contemplating divorce.
Who Gets The House?
This often ranks as the biggest question among divorcing spouses. Many years ago, it was assumed that the wife automatically gets the marital home. But laws have changed, and same-sex marriages don't bring a difference in gender to the process.
These days, marital homes are generally subject to either community property divisions or equitable distribution. That means the court will either split it 50-50 or weight the equity in one person's favor for a specific reason.
In divorces that include minor children, the parent who enjoys primary custody may be given an opportunity to remain in the home. This is often done by spouses agreeing to that solution. It's also not uncommon for a court to order the home to be sold after children reach the age of majority.
Risks Of Co-Ownership After Divorce
Continuing to maintain joint ownership after divorce presents certain risks. In all likelihood, there will be a mortgage attached to the property and failure to make timely payments by either party puts both credit histories at risk. If one person falls on hard financial times, a court-ordered liquidation may be necessary. On the other hand, the other owner may have to foot all the bills to protect their credit rating.
Another risk associated with joint ownership is that the person living in the home may not adequately maintain it. Homeowners are all too familiar with ongoing maintenance and repairs. The home could end up losing value due to negligence. Although joint ownership has its child-rearing and potential value appreciation benefits, it can be risky.
When A Home Is Not A Marital Asset
Although states take different approaches to divide assets in a divorce, not everything is included in the so-called "marriage." There are a number of items that are usually considered separate and apart from the marriage such as personal items, tools of a trade, pre-marital assets, and most importantly inheritance.
It is not uncommon for people to inherit a family home from parents or other loved ones. That property may not constitute a marital asset unless steps are taken to merge it.
For instance, putting a spouse's name on the deed or leveraging its equity for a joint purpose may be considered co-mingling it with marital assets. However, if it remains separate and apart from the marriage, chances are that it will not be on the table for distribution during the divorce.
Homeownership and equity are handled differently from state to state. It's important to speak with a legal professional about your unique situation.
If you are in need of assistance to refinance your current property, your trusted mortgage professional is ready to help.
The real estate market does not occupy a space outside the laws of physics. As Sir Isaac Newton so aptly theorized, "For every action, there is an equal and opposite reaction." When applying the English physicist's Third Law to today's rising mortgage rates, anticipating the reaction can be valuable information if you are planning to buy or sell a home or commercial property.
At first blush, residential home buyers and commercial property investors might expect the "opposite" reaction to impact buying power negatively. The initial data might lead many to believe that premise.
How Home Buyers Reacted To Rate Hikes
According to Realtor.com, the average cost to American mortgage holders increased by 15.8 percent from Sept. 2017 to Sept. 2018. In dollars, that totaled about $223, reportedly from $1,413 to $1,636 when considered against the median home at $294,900. That so-called reaction seems to indicate a loss of buying power for everyday homeowners.
Naturally, these increases were higher in top real estate markets with New York at $545 increase and Seattle at $533 where the median home costs $529,900 and $550,045 respectively. The top 20 housing markets incurred a total 68 percent of the increases year-over-year. Compounding the reaction to rising rates, many pundits are claiming the Fed's rate hikes are creating stock market volatility.
All of these numbers seem to indicate a gloomy opposite reaction to mortgage rate increases. Or do they?
Real Estate Market Remains In Motion
Much of that thinking stems from looking at increased costs as if they somehow prohibit home buyers from making purchases. But the very fact that Americans are purchasing homes and paying somewhat higher monthly mortgage premiums indicates people enjoy the required buying power. Yes, rates have increased since the Great Recession, but that was always the plan.
Keep in mind that Newton has a few other applicable laws of physics as well. For example, "A body in motion remains in motion." The Fed's decision to finally raise rates was held back by a sluggish recovery. Today's robust economy has prompted the long overdue interest rate hikes, but they are still quite low.
If, for example, mortgage rate increases resulted in a stagnant housing or commercial real estate market, that might be considered an adverse reaction. However, single-family homes and investment properties are in high demand.
That should indicate that the booming economy has improved buying power ahead of mortgage rate increases. Simply put, Americans seem to be ahead in the real estate game.
For everyday families interested in starter homes, homeowners eyeing a more substantial property or commercial investors looking to get into the market, a smart equal and opposite reaction to rate increases may be to get in quickly and enjoy today's low rates before the next planned increase.
Be sure to consult with your trusted mortgage professional for your best financing options.