Tired of shopping for
the best mortgage rates?
submit a mortgage application online
Locally owned and operated
We know the Coachella Valley!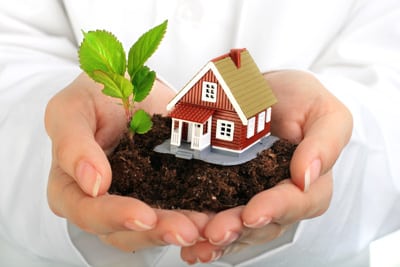 FHA, Conventional, VA, USDA, Jumbo, and Alt-A loans
Leased land
Fixed and Adjustable rates
Low and no down payments options available
Jumbo Loans – over conforming limits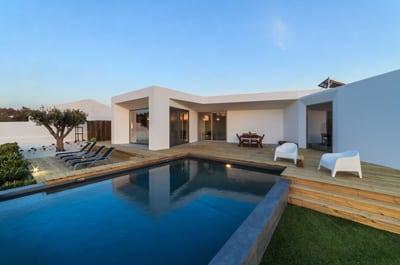 FHA, Conventional, VA, USDA, Jumbo, and Alt-A loans
Leased land
Fixed and Adjustable rates
Consolidate debt
Reduce payment
Eliminate Mortgage Insurance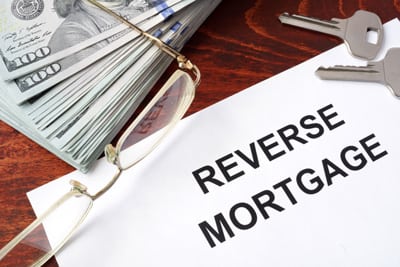 Purchase or refinance with a Reverse Mortgage
Enjoy homeownership and stay in your home with no required monthly payments
We have more than 25 years of experience
Welcome to Contempo Lending, Inc. We are a locally owned and operated Mortgage Broker located in beautiful Palm Springs, CA. When you choose Contempo Lending as your mortgage broker you are promised outstanding service and you can have the confidence that you are getting the best rate possible.
We search each of the loan programs offered by our many partners to find the best loan for you. You can find out more about this program and others by clicking on "Products" above. Contempo Lending charges the same low flat origination fee no matter what loan you choose, so we can focus on getting you the best mortgage loan available to fit your needs.
Comparison shop the rates and fees of our competitors and you will quickly see why Contempo Lending should be your first choice in mortgage lending.
We are confident you will have a great experience working with us and look forward to adding you to our growing list of satisfied clients!
Testimonial
I have used Contempo Lending for two different loan applications. One was extremely complex and difficult and was frankly given an initial chance of success that was near zero. It was not a large dollar transaction but considering the efforts of John and Cary, mostly beyond what you should expect, they treated this transaction as if it was a multimillion dollar loan. Their commitment to "we are going to make this work" was unbelievable and the outcome was success. The second transaction also presented challenges, the least of which was my constantly changing from one loan to one loan and refi and back to one loan. Again, the professionalism and dedication to getting a positive outcome was off the charts. I really can't say enough about this company. I would have no hesitation in recommending them to anyone who needs a mortgage or refi whether its a straight forward or complex. Thank you Contempo Lending and John and Cary!
P.S. If you need financing, do yourself a favor and go to Contempo Lending first before going to a bank.
– Andee K.
Testimonial
I just refinanced my mortgage with Contempo. They were honest, straightforward, efficient and professional. I highly recommend them for your borrowing needs.
– Darryl T.
Testimonial
Contempo Lending did a fantastic job with my last loan. They made the process simple and straight forward for me and got me the right loan for my needs. They are honest and passionate about helping all people attain home ownership regardless of their circumstances.
– Chris L.
Last week's economic news included readings on construction spending, and labor reports on public and private sector jobs and the national unemployment rate. Weekly reports on new jobless claims and mortgage rates were also released.
Construction Spending Ticks Up in August
Commerce Department reporting on construction spending showed 0.10 percent growth in August as compared to a revised flat reading for July. Construction spending hit a seasonally-adjusted annual rate of $1.29 trillion for August. Analysts expected 0.40 percent growth, which was based on the original July reading of 0.10 percent growth.
Residential construction spending rose 0.90 percent in August ; public construction spending rose 0.40 percent for the month. Factors impacting residential construction spending include rising costs of building materials, winter weather conditions and mortgage rates
Mortgage Rates Little Changed; New Jobless Claims Rise
Freddie Mac reported mixed activity with mortgage rates last week. Rates for 30-year fixed rate mortgages rose one basis points to an average of 3.65 percent. Rates for 15-year fixed rate mortgages averaged 3.14 percent and were two basis points lower.
The average rate for 5/1 adjustable rate mortgages was unchanged at 3.38 percent. Discount points averaged 0.60 percent for 30-year fixed rate mortgages and 0.50 percent for 15-year fixed rate mortgages. Discount points for 5/1 adjustable rate mortgages averaged 0.40 percent.
First-time jobless claims rose to 219,000 claims filed and surpassed expectations of 218,000 new claims. 215,000 first-time claims were filed the prior week.
Jobs Growth Slows; National Unemployment Rate Drops
September jobs reports showed fewer jobs available for public and private sector employers. The federal government's Non-Farm Payrolls report showed 136,000 jobs added as compared to an expected reading of 150,000 jobs added and the previous month's reading of 168,000 public and private sector jobs added.
ADP reported 135,000 private-sector jobs added in September as compared to 157,000 jobs added in August. The national unemployment rt rate dropped to 3.50 percent in September.
What's Ahead
This week's scheduled economic news includes readings on job openings, minutes of the most recent FOMC meeting, and reports on inflation and consumer sentiment. Weekly reports on mortgage rates and new jobless claims will also be released.
Telecommuting has significantly changed the housing market. More people than ever before are working from home. Younger people are especially likely to do this and become part of what is called the "gig" economy. Many are working as freelancers or starting online businesses.
Advantages Of Working From Home
There are many advantages to working at home. It is less stressful. There is no commute. This saves money and is better for the environment. There may be lower income taxes because currently, the IRS allows a tax deduction of the expense of a home office.
Homeworkers find clients online. They also can work from anywhere that has an Internet connection. There may be an opportunity to have a working vacation and keep their online presence going. They can maintain business efforts, perhaps at a reduced level, when also taking some time to enjoy themselves.
Staging A Home With An Office
Staging a home for sale is a useful technique used by real estate agents and homeowners. Staging beautifies the home to make it ready for viewing. This may improve the sale price when selling a home.
Staging may also help sell the home quickly by making it attractive to more potential buyers. Staging includes cleaning the home to make it spotless and strategically decorating the rooms to make them look nice.
One way to increase the attractiveness of a home is to have a room that is set up as a home office. If possible, choose a room with a view. It should be bright and comfortable, to entice buyers who want to work from home.
Buying A Home With An Office
When looking at homes for sale consider buying one that has an extra room or space that can easily convert to a home office. Think about the home design if you will live and work there. The office room needs to be in a quiet part of the home that creates a working environment where there are fewer chances for disturbances.
It is important to be serious when working at home. It is best to have a routine that encourages proper work habits in the home office space. Also, be able to leave the home office at the end of the workday. Avoid the temptation to overwork and set time limits for working hours.
If you plan to have business guests or clients come to your home, you may need to get commercial insurance. Talk this over with your insurance agent.
Summary
A home with an office is highly desirable. Consider retrofitting your home with an office when staging it for sale. For buyers, think about the possibilities of having a room for a home office when viewing homes for sale.
If you are in the market for a new home or interested in refinancing your current property, be sure to contact your trusted home mortgage professional.
For a long time after the real estate housing crisis in 2008, buyers with a poor credit history had a difficult time finding mortgage financing. It was a problem that trapped those seeking to buy a home because so many lost their homes from the inability to pay their mortgages.
Some suffered damage to their credit history that was severe. Millions filed for bankruptcy.
Not only did mortgage lending requirements get stricter for home buyers, but the funds available for home loans were also severely reduced. Even those with a good credit history found it more difficult to qualify for mortgage financing.
Time For A Second Chance
Now, there is a much better environment for homebuyers with a bad credit history who are seeking a loan. Those with a bankruptcy on their record, which was settled at least ten years ago, will see the bankruptcy taken off their credit history. Suddenly, their credit score may increase dramatically.
Unconventional Financing
Conventional financing is available for those with decent credit. This includes attractive terms and conditions for FHA loans and other federally-based loan programs. Those with bad credit may not qualify for these loans. If they want to buy a home, their only option is to use unconventional financing, also called non-qualified mortgages (non-QM).
Unconventional financing has higher costs and no federal insurance. In 2008, these non-QM loans were a total of $65 billion per year. In 2009, this figure dropped to $10 billion and, in 2010, the low of $8 billion.
Since 2010, the availability of these non-QM loans steadily increased. By 2018, the total amount of these loans was up to $45 billion. That figure will be higher in 2019.
Is There Another Real Estate Bubble Happening?
Are we back to where we were before when the real estate market collapsed in 2008? As far as the total amount of non-QM loans, we are close. However, the qualifying standards for these loans are stricter than a decade ago.
There is less predatory lending where borrowers who do not truly qualify get a no-doc loan without proving income. Before those predatory loans often had a teaser introductory rate that quickly escalated to an amount that made it impossible for the home buyer to continue to make their mortgage payments. There are fewer of these loans now.
Summary
Besides the big picture real-estate-bubble worries, the positive news is that borrowers with a poor credit history can now participate in the housing market again.
Be prudent when considering a mortgage and carefully think about the ability to make the monthly payments. Read all the details of the loan requirements carefully. Use competent professional advice from a trusted home mortgage professional to make sure there is a very clear understanding of the loan terms and conditions.