Tired of shopping for
the best mortgage rates?
submit a mortgage application online
Locally owned and operated
We know the Coachella Valley!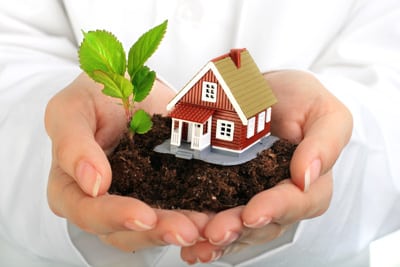 FHA, Conventional, VA, USDA, Jumbo, and Alt-A loans
Leased land
Fixed and Adjustable rates
Low and no down payments options available
Jumbo Loans – over conforming limits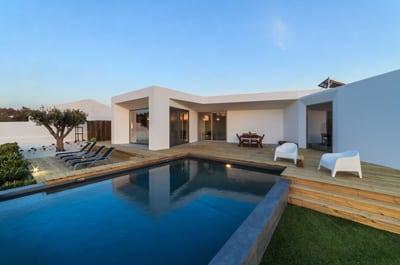 FHA, Conventional, VA, USDA, Jumbo, and Alt-A loans
Leased land
Fixed and Adjustable rates
Consolidate debt
Reduce payment
Eliminate Mortgage Insurance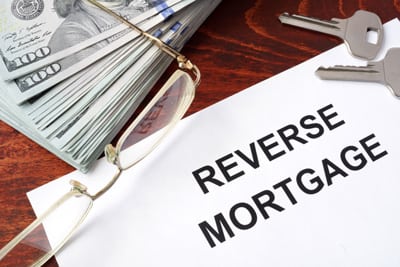 Purchase or refinance with a Reverse Mortgage
Enjoy homeownership and stay in your home with no required monthly payments
We have more than 25 years of experience
Welcome to Contempo Lending, Inc. We are a locally owned and operated Mortgage Broker located in beautiful Palm Springs, CA. When you choose Contempo Lending as your mortgage broker you are promised outstanding service and you can have the confidence that you are getting the best rate possible.
We search each of the loan programs offered by our many partners to find the best loan for you. You can find out more about this program and others by clicking on "Products" above. Contempo Lending charges the same low flat origination fee no matter what loan you choose, so we can focus on getting you the best mortgage loan available to fit your needs.
Comparison shop the rates and fees of our competitors and you will quickly see why Contempo Lending should be your first choice in mortgage lending.
We are confident you will have a great experience working with us and look forward to adding you to our growing list of satisfied clients!
Testimonial
I have used Contempo Lending for two different loan applications. One was extremely complex and difficult and was frankly given an initial chance of success that was near zero. It was not a large dollar transaction but considering the efforts of John and Cary, mostly beyond what you should expect, they treated this transaction as if it was a multimillion dollar loan. Their commitment to "we are going to make this work" was unbelievable and the outcome was success. The second transaction also presented challenges, the least of which was my constantly changing from one loan to one loan and refi and back to one loan. Again, the professionalism and dedication to getting a positive outcome was off the charts. I really can't say enough about this company. I would have no hesitation in recommending them to anyone who needs a mortgage or refi whether its a straight forward or complex. Thank you Contempo Lending and John and Cary!
P.S. If you need financing, do yourself a favor and go to Contempo Lending first before going to a bank.
– Andee K.
Testimonial
I just refinanced my mortgage with Contempo. They were honest, straightforward, efficient and professional. I highly recommend them for your borrowing needs.
– Darryl T.
Testimonial
Contempo Lending did a fantastic job with my last loan. They made the process simple and straight forward for me and got me the right loan for my needs. They are honest and passionate about helping all people attain home ownership regardless of their circumstances.
– Chris L.
It's great to have a yard in this day and age, but so many new developments in the city have limited green space for you to let your imagination run wild. If you're wondering what you can do with your patch of green space or small yard, here are a few options for making it aesthetically appealing and still maximize the potential.
Pick A Centerpiece
In order to stretch the look of your green space, try adding a centerpiece or focal point that will draw the eye and instantly improve your yard's appeal. Whether you decide on a planter, a birdbath or an awning covered in vines, a unique piece will work to distract from the limitations imposed by your yard. A centerpiece may do nothing to expand your garden space, but by changing the way you view it, it will make all the difference in how you feel about it.
Make It Match
Your garden or back green space is going to look a whole lot smaller if it's eclectic style diverges greatly from your home, so keep the two aligned. If there's a selection of colors and style you use in the room that faces your yard, use them outdoors! It's also important to make it something you'll really use. As landscape architect Amber Freda of Amber Freda Home & Garden Design says, "A plain dining table with wooden chairs won't entice you to use it very much, but really comfortable lounge seating will."
Keep It Clean
It's a well-known fact that clutter in any enclosed space will instantly make it look smaller, and it's no different when it comes to your yard. Instead of jamming an excessive amount of stuff into your small space, keep it simple and decide exactly what you want to get out of the area, whether it's a vegetable garden or a comfortable place to sit. In keeping with clutter free, you'll also want to make sure you keep any invasive or aggressive plants from making themselves too comfortable!
It may seem limiting to have an undersized green space, but by deciding what you want to get out of it and creating a central point of interest, you'll be well on your way to a comfortable place.
If you are interested in purchasing a new property, be sure to contact your trusted home mortgage professional.
Those who want to renovate a home usually do this to make it more spacious, improve its condition, and to add amenities. However, it is also important to consider if the renovation has the potential to add value to a home.
Unless the plan is to live in the same place for life, there is a strong likelihood that, at some point, the home will go on the market for sale. It is nice if it sells for a high price and there is some profit for the seller in the transaction.
It is not the amount spent on renovations that is the key consideration. In fact, spending a lot of money making certain renovations may not improve the sales price, when the home sells. This guide helps decide between renovations that add value and ones that do not add value.
Renovations That Add Value
Renovations that add value are those things that almost everybody wants, which include:
Upgraded Kitchen: Having a professional-style cooking area and all the appliances with matching stainless steel-finishes creates an attractive upgraded kitchen. Many appreciate having an island area in the center for use as a working area when cooking large meals that doubles as an eating area for breakfast.
Luxurious Master Bedroom and Bathroom: Homes with a large master bedroom with big windows and a king-sized bed usually sell for a top price. If the master bathroom has a large renovated bathroom with a big tub, then this is a plus.
Extra Bedroom: Having another bedroom puts a home in a higher-valued category.
Lots of Closet Space: Many think that adding an extra bedroom is sufficient; however, adding extra closet space is also a great idea, especially when adding walk-in closets with his/hers vanity areas that are accessible from the master bedroom.
Green Systems: Solar energy systems that reduce the monthly utility bill are desirable. Energy-efficient windows are also attractive.
Smart Home Systems: These systems offer computer control of the home for energy efficiency, security, and convenience for the occupants.
Renovations That Do Not Add Value
Carpeting: Carpet colors are a matter of personal taste. If the carpet is not brand-new or thoroughly cleaned, it will lower the interest in the home. It is better to have nicely-finished wood or tile flooring with rugs strategically placed to create different usage areas. Offer to sell the rugs for their value with the home or to take them away.
Excessive Front Yard Decorations: There are a few homes that have so many garden gnomes in the front yard that adding another one is nearly impossible. Avoid this because not everybody appreciates this style.
Swimming Pools: For many, this is potentially negative. The cost of building a new, in-ground, swimming pool is not usually an amount recouped in the selling price. Some like pools; however, many others do not like the idea of continual maintenance and monthly expenses. Families with young children may see pools as very dangerous.
Bright-Orange Exterior Paint: It is not surprising to learn that most people do not like houses painted this color and other garish colors. Even if the paint is new, they do not usually sell for a higher price.
Summary
In general, in order to add value with renovations, do the things that most people appreciate. Complete the project for a budget to add to the purchase price of the home that will not exceed the average market value of a home of a similar type.
Homeowners who follow this general rule, get to enjoy the renovations and get their money back, perhaps with some profit, when the home sells.
If you are in the market for a new home or considering renovating your current property, be sure to contact your trusted home mortgage professional to discuss current financing options.
When buying real estate there are certain standard rights usually included, unless the property has an encumbrance that in some way causes an exclusion as noted in the sale.There are also additional rights that may or may not be in the sale, which may represent significant value.
Standard Real Estate Ownership Rights
The standard rights conveyed to the owner of the title deed for a property include:
Possession: Possession is a legal word for ownership. Possession occurs after closing on the purchase of a property, receiving the title, and recording the sale with the county office where the property is. Anyone who has a claim against the property files a lien with the county for the amount of the claim. These can be on behalf of the mortgage lender, a tax authority, a building contractor, and others who win a judgment award, in the courts, against the property owner.
Control: The buyer of the property gets control over it, subject to any prohibitions under law or rules of a homeowners' association (HOA) called "covenants and restrictions." Be sure to read all the details of the HOA rules (if any). Investigate any county and city restrictions as well to understand allowed uses of the property.
Exclusion: Owners of private property control who uses it, with the exception of any easements that may exist. Common easements allow utility companies and municipalities access to some portion of the property. These may be found in the zoning regulations or indicated in the title documentation. Less common easements, allow others to cross the property or have an access road to get to other properties.
Enjoyment: This permits the owner to use the property in any legal manner. For example, if not prohibited by any HOA rules, county laws, or other restrictions, a new property owner can do whatever they like on their property, such as put up a pig farm or fill the yard with broken-down automobiles. However, there are usually rules and laws that prohibit this type of "enjoyment."
Disposition: This right allows an owner to rent, sell, or transfer the property when desired. However, any liens have the ability to have priority to block a sale or transfer until they are fully satisfied.
Special Real Estate Ownership Rights
There are additional rights that may be included in the sale or not, which include:
Mineral Rights: These rights include anything found underground such as valuable metals, gemstones, minerals, natural gas, and oil. If these rights do not sell with a property, it is possible that a third-party will own them and have the right to come onto the property to extract them.
Water Rights: If there is any natural water available to the property, such as lakes, rivers, streams, water wells, and underground aquifers, these water rights can be sold, or not, with the property.
Air/View Rights: These rights may include all the air above the property and the views from the property. These rights become important in congested areas where construction on an adjacent property might block a view, put the property in a shadow, or inhibit desirable breezes.
Title Insurance
Most real estate transactions close with the help of a title company. The title company does the research to determine the included rights and any encumbrance by liens. Title insurance is protection for the home buyers that there are no claims, which remain unidentified in the closing documents by the title company.
Ownership of property comes from holding the title to it. The documentation of the title is the deed. When a sale occurs, creating a new deed transfers the title of the property along with any rights associated with it.
Summary
Knowing the rights when buying a property is a part of being a well-informed buyer. All rights that are available for a specific property are valuable. The rights included the sale (or lack thereof) create the full value of the real estate.
Be sure to partner with a trusted real estate agent and home mortgage professional to assist you with all of your real estate needs.