Tired of shopping for
the best mortgage rates?
submit a mortgage application online
Locally owned and operated
We know the Coachella Valley!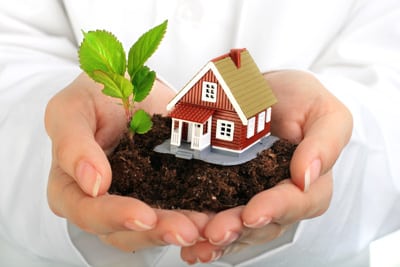 FHA, Conventional, VA, USDA, Jumbo, and Alt-A loans
Leased land
Fixed and Adjustable rates
Low and no down payments options available
Jumbo Loans – over conforming limits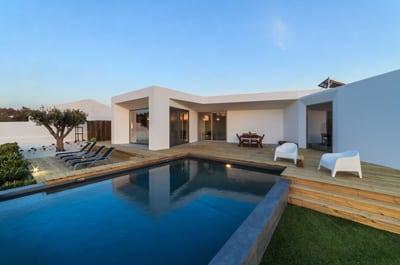 FHA, Conventional, VA, USDA, Jumbo, and Alt-A loans
Leased land
Fixed and Adjustable rates
Consolidate debt
Reduce payment
Eliminate Mortgage Insurance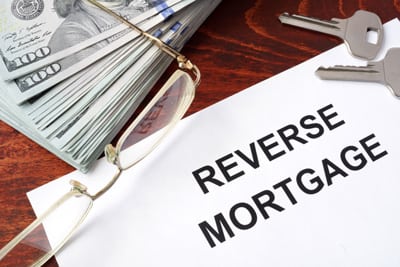 Purchase or refinance with a Reverse Mortgage
Enjoy homeownership and stay in your home with no required monthly payments
We have more than 25 years of experience
Welcome to Contempo Lending, Inc. We are a locally owned and operated Mortgage Broker located in beautiful Palm Springs, CA. When you choose Contempo Lending as your mortgage broker you are promised outstanding service and you can have the confidence that you are getting the best rate possible.
We search each of the loan programs offered by our many partners to find the best loan for you. You can find out more about this program and others by clicking on "Products" above. Contempo Lending charges the same low flat origination fee no matter what loan you choose, so we can focus on getting you the best mortgage loan available to fit your needs.
Comparison shop the rates and fees of our competitors and you will quickly see why Contempo Lending should be your first choice in mortgage lending.
We are confident you will have a great experience working with us and look forward to adding you to our growing list of satisfied clients!
Testimonial
I have used Contempo Lending for two different loan applications. One was extremely complex and difficult and was frankly given an initial chance of success that was near zero. It was not a large dollar transaction but considering the efforts of John and Cary, mostly beyond what you should expect, they treated this transaction as if it was a multimillion dollar loan. Their commitment to "we are going to make this work" was unbelievable and the outcome was success. The second transaction also presented challenges, the least of which was my constantly changing from one loan to one loan and refi and back to one loan. Again, the professionalism and dedication to getting a positive outcome was off the charts. I really can't say enough about this company. I would have no hesitation in recommending them to anyone who needs a mortgage or refi whether its a straight forward or complex. Thank you Contempo Lending and John and Cary!
P.S. If you need financing, do yourself a favor and go to Contempo Lending first before going to a bank.
– Andee K.
Testimonial
I just refinanced my mortgage with Contempo. They were honest, straightforward, efficient and professional. I highly recommend them for your borrowing needs.
– Darryl T.
Testimonial
Contempo Lending did a fantastic job with my last loan. They made the process simple and straight forward for me and got me the right loan for my needs. They are honest and passionate about helping all people attain home ownership regardless of their circumstances.
– Chris L.
The struggle to achieve the American homeownership dream often feels like it happens in a vacuum. Everyday people work hard, save money and polish up their credit to get a low mortgage rate.
But there are powerful forces at work that are far beyond each person's control. And until recently, the gap between American wage growth and rising home prices was widening. According to data coming out of the U.S. Department of Labor, unemployment recently hit a 49-year low and wages are enjoying the greatest uptick in nearly a decade. That is good news for prospective home buyers.
American Wages On The Rise
The 2018 economic news has seemed like one long greatest hits album. Historic-low unemployment for African-Americans and Hispanic-Americans has spurred confidence among these groups and the national unemployment has been steadily under 4-percent. The stock markets are booming, and the GDP growth has been impressive.
But there has been some frustration over stubborn wages that haven't kept pace with other metrics. A report following stagnant salaries in February pointed to no slow down between rising home prices and wallowing pay rates. The growth rate was reportedly a modest 0.1 percent gain in February and that put Americans behind the curve in terms of buying homes.
But numbers coming out of the second quarter jobs report point to a 10-year high wage increase. The Bureau of Labor and Statistics reported wages are rising as employers compete to fill positions and the 12-month increase stands at 2.9 percent through August.
These are key numbers that may put a smile on potential home buyers' faces.
Wages rose 0.5 percent in the second quarter of 2018.
Through August, wages rose 2.9 percent over the previous 12-month period.
Private industry compensation increased by 2.9 percent.
Government compensation increased by 2.3 percent, down from 2.6 in 2017.
Sales jobs gained by 3.5 percent.
Transportation jobs increased by 3.4 percent.
Experts are also claiming that setbacks from hurricanes likely blocked wage growth from topping the 2.9 high in 2009.
Where The Housing Market Stands
There's little doubt that the surging economy put a higher number of Americans in position to purchase homes. However, inventory has remained well behind demand and that created a seller's market with rising listing prices. But home prices are coming within reach for more people in 2018 and possibly 2019 market.
Since bottoming out in 2102, today's home prices reportedly stand at about 6 percent higher than they were at their 2006 peak. That is not necessarily an indication that another housing bubble exists. Rather, the uptick in home prices is a natural reaction to an inventory shortage and economic growth.
The optimistic news for prospective home buyers is that wage growth appears to be gaining on home costs. As the gap closes, it's likely that more and more people will be financially able to secure the American Dream of owning a home.
If you are in the market for a new home, contact your trusted home mortgage professional to start the pre-approval process.
Many people associate the fall months with cooler temperatures and changing colors. But another defining characteristic of fall is that the days become shorter. Yes, there's limited daylight, as the sun rises later and sets earlier.
Noting this, it's important to take any exterior lighting into consideration if you're listing your home this fall. It's important because you want your home to have a welcoming vibe to it, but with the potential for showings to occur in limited daylight, some modifications and new light installations may be necessary in order for it to stand out. What's more is that exterior lighting can serve as a theft deterrent.
Here's a closer look at some fall outdoor lighting tips to enhance the appeal of your home this fall:
Go Solar
Solar lighting is an effective, sustainable way to highlight the landscape of your yard, and illuminate paths and walkways. Just make sure that you're placing solar lights in areas that receive lots of sunlight during the day so that they have plenty of energy after the sun goes down.
Border Patios, Decks
If your backyard features a patio, deck or gathering space away from the home, don't miss an opportunity to border it with lights to better highlight said features. If your deck or patio has railing, consider stringing lights throughout it.
Here's another neat idea: If you have a patio umbrella, consider purchasing lights that fit within it. You should be able to purchase an umbrella solar light set from your local hardware store, which does wonders in providing accent lighting for this area. Even if the umbrella isn't staying with the house, it can still make for a nice touch.
Don't Shine Lights On Windows
Any lights that shine on windows will only hinder your home's appearance. That's because they're likely to create a glare. Make sure that any lighting that you incorporate is well balanced and only goes to help the home's overall appearance. On a similar note, make sure that any lighting doesn't clash with each other.
Consider Uplighting
Uplighting, or shining lights so that they are hitting your home at an upward angle, is a creative way to make your home appear larger. Additionally, uplighting can help accentuate unique architectural features. Be sure to uplight from each side of the house for the best overall look.
Light For Safety
Finally, you should also be arranging lights in a way that promotes safety on your property. For instance, if there are any steps or inclines, make sure that the areas are well lit to avoid the potential for injury.
Be sure to contact your trusted home mortgage professional if you are considering buying a new home or refinancing your current property.
The record-setting pace of the U.S. economy continues to positively impact the housing market and home foreclosures now stand at an astonishing 12-year low.
Coming off a GDP growth rate of 4.1 percent and a historic bull stock market run, everyday Americans appear to be benefiting from one of, if not the strongest economies in decades. According to data compiled by CoreLogic, mortgage delinquency rates continue to improve and are already at the lowest levels in 12 years.
Building on last year's national trend, foreclosures and mortgages more than 30 days past due declined to 4.2 percent in May. Other analytics show that mortgages at some stage in the foreclosure process also dipped by.02 percent from May 2017 to 2018. With a low 5-percent national foreclosure rate, the industry enjoys its best forecast since September 2006.
Some Housing Markets Lag Behind
While the country appears to be immersed in an economic revival, areas impacted by severe weather and hurricanes have not quite shaken off their impact.
"Serious delinquency rates continue to remain lower than a year earlier except in Florida and Texas, the hardest-hit states during last year's hurricane season, CoreLogic president and CEO Frank Martell reportedly said.
There are also regions unaffected by hurricanes that are also lagging behind the strengthening conditions, according to research by ATTOM Data Solutions.
Foreclosures increased in eight states and the District of Columbia through the first half of 2018.
The District of Columbia suffered the worst foreclosure rate in the nation with a 60-percent increase over 2017.
Foreclosures increased in only 28 of 217 metropolitan housing markets studied. Oklahoma City topped the list with a 22-percent uptick.
Through June 2018, New Jersey endured the highest state foreclosure rate, with.99 percent of all properties in foreclosure.
According to ATTOM, Atlantic City, Trenton, Philadelphia and Chicago topped the list of total foreclosures during the first half of 2018.
2019 Foreclosure Predictions
History makes an excellent teacher and the wildfires destroying California communities are expected to negatively impact home ownership.
"While the strong economy has nudged serious delinquency rates to their lowest level in 12 years, areas hit by natural disasters have had increases," CoreLogic chief economist Frank Nothaft reportedly said. "The tragic wildfires in the West will likely lead to a spike in delinquencies in hard-hit neighborhoods."
"As an example, the wildfire in Santa Rosa last year destroyed or severely damaged more than 5,000 homes," Nothaft reportedly said. "Delinquency rates rose in the aftermath, and in the ensuing months we observed home-price growth accelerate and sales decline. We will likely see the same scenario unfold in fire-ravaged communities this year."
While America's collective hearts go out to the families displaced by the California wildfires, the positive economic trends are expected to continue in much of the country.
CoreLogic's Nothaft predicts foreclosure and delinquency rates to decline even further. Heading into 2019, positive numbers could upstage the current 12-year low and reach levels not seen in upwards of 15 years.
Contact your trusted home mortgage professional to find out about the current trends and rates in your area.