Tired of shopping for
the best mortgage rates?
submit a mortgage application online
Locally owned and operated
We know the Coachella Valley!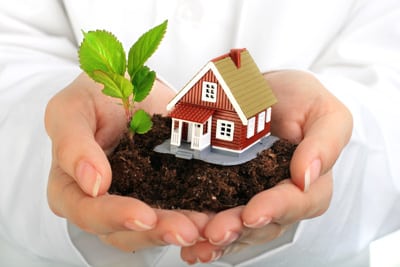 FHA, Conventional, VA, USDA, Jumbo, and Alt-A loans
Leased land
Fixed and Adjustable rates
Low and no down payments options available
Jumbo Loans – over conforming limits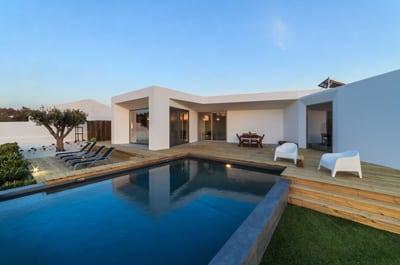 FHA, Conventional, VA, USDA, Jumbo, and Alt-A loans
Leased land
Fixed and Adjustable rates
Consolidate debt
Reduce payment
Eliminate Mortgage Insurance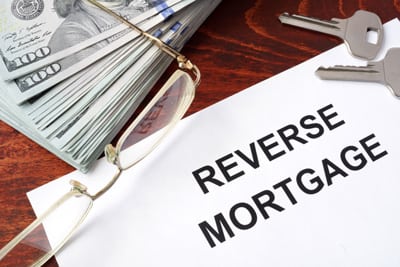 Purchase or refinance with a Reverse Mortgage
Enjoy homeownership and stay in your home with no required monthly payments
We have more than 25 years of experience
Welcome to Contempo Lending, Inc. We are a locally owned and operated Mortgage Broker located in beautiful Palm Springs, CA. When you choose Contempo Lending as your mortgage broker you are promised outstanding service and you can have the confidence that you are getting the best rate possible.
We search each of the loan programs offered by our many partners to find the best loan for you. You can find out more about this program and others by clicking on "Products" above. Contempo Lending charges the same low flat origination fee no matter what loan you choose, so we can focus on getting you the best mortgage loan available to fit your needs.
Comparison shop the rates and fees of our competitors and you will quickly see why Contempo Lending should be your first choice in mortgage lending.
We are confident you will have a great experience working with us and look forward to adding you to our growing list of satisfied clients!
Testimonial
I have used Contempo Lending for two different loan applications. One was extremely complex and difficult and was frankly given an initial chance of success that was near zero. It was not a large dollar transaction but considering the efforts of John and Cary, mostly beyond what you should expect, they treated this transaction as if it was a multimillion dollar loan. Their commitment to "we are going to make this work" was unbelievable and the outcome was success. The second transaction also presented challenges, the least of which was my constantly changing from one loan to one loan and refi and back to one loan. Again, the professionalism and dedication to getting a positive outcome was off the charts. I really can't say enough about this company. I would have no hesitation in recommending them to anyone who needs a mortgage or refi whether its a straight forward or complex. Thank you Contempo Lending and John and Cary!
P.S. If you need financing, do yourself a favor and go to Contempo Lending first before going to a bank.
– Andee K.
Testimonial
I just refinanced my mortgage with Contempo. They were honest, straightforward, efficient and professional. I highly recommend them for your borrowing needs.
– Darryl T.
Testimonial
Contempo Lending did a fantastic job with my last loan. They made the process simple and straight forward for me and got me the right loan for my needs. They are honest and passionate about helping all people attain home ownership regardless of their circumstances.
– Chris L.
Perhaps you plan to sell your home in the next few months or years. Keeping your garage organized can save time and ensure that you have storage space when you need it most.
Get Your Purge On!
Clear out the garage and separate items into categories: keep, trash, donate and recycle. If you get rid of 50 percent of your stuff, you're doing great. The more you can get rid of up front, the less you have to organize! And if you haven't used it in years, why would you need to keep it around?
Create Zones
Map out space with masking tape, starting with where your vehicles go. Mask out where you can put heavy-duty shelves for tools, sports equipment and other stored items. Also, you can maximize storage by building cabinets or shelving from floor to ceiling.
Buying clear bins in various sizes and interlocking shapes helps you stay organized. When you store like items together, it's much easier to find them, especially if everything is properly labeled.
Think strategically. If your garage doubles as a workshop, include space for a workbench. If you bike every day, hang your wheels on the wall near the garage door. Additionally, remember to include garbage and recycling bins near the door for easy access.
Organizational Supplies
With the zones mapped, it's time to get organized. For example, store shovels, rakes and brooms in a large trashcan. Meanwhile, sporting equipment such as bats, balls, skateboards and protective pads can go into larger bins, on shelves or inside lockers. Pegboards provide a versatile way to hang tools you use the most.
A cabinet that locks protects children and pets from hazardous materials like chemicals, paint and cleaning supplies. Meanwhile, constructing long open shelves of wood or metal gives you plenty of support for heavy storage bins, while a rolling cabinet lets you move craft supplies or gardening implements.
Storing Small Stuff
What can you do with screws, nails, hooks, nuts and myriad small items on a limited budget? Repurposed glass containers or mason jars let you see contents clearly while recycling. Use tin cans for screwdrivers and paint brushes.
Once your garage is neat and clean, you may find yourself spending more time there. You might even have enough room for a home office or craft corner. A well-planned organizational strategy helps you keep it that way.
If you are interested in buying a new property or refinancing your current property, be sure to contact your trusted home mortgage professional.
Last week's economic readings included reports on inflation, mortgage rates, and first-time jobless claims. Monthly reporting on consumer sentiment was delayed.
Consumer Price Index: Inflation Rises in March
The Consumer Price Index rose 0.40 percent in March, which matched expectations and surpassed February's month-to -month reading of 0.20 percent growth. The March reading showed the highest consumer price growth in 14 months; higher rents, fuel and food prices contributed to month-to-month price gains in March.
The Core CPI excludes volatile food and energy sectors and was unchanged in March although 0.20 percent growth was expected. February's reading showed 0.10 percent growth. Inflation increased 1.90 percent year over year.
Mortgage Rates Rise
Freddie Mac reported higher mortgage rates last week that stopped weeks of decreasing rates. Mortgage rates for 30-year fixed rate mortgages averaged 4.12 percent and rose four basis points. Rates for 15-year fixed rate mortgages averaged 3.60 percent and were also four basis points higher than during the prior week. The average rate for 5/1 adjustable rate mortgages jumped 14 basis points to 3.80 percent. Discount points averaged 0.50 percent for 30-year fixed rate mortgages and 0.40 percent for 15-year fixed rate mortgages and 5/1 adjustable rate mortgages.
Freddie Mac reported fewer mortgage applications in response to higher rates. Potential homebuyers were sensitive to higher mortgage rates, but may not have to wait long for lower rates to return. Low 10-year Treasury yields suggested that mortgage rates are likely to fall and to remain lower during the peak home-buying season. Mortgage rates are expected to stay comparatively low throughout 2019 according to Freddie Mac.
New Jobless Claims Fall To Lowest Since 1969
First-time jobless claims fell last week to 196,000 initial claims filed as compared to the prior week's reading of 204,000 new claims filed. Last week's reading was the first to fall below 200,000 initial claims since 1969 and provided another sign of strong labor markets.
Federal Reserve FOMC Minutes Released
The Federal Reserve released minutes of the Federal Open Market Committee meeting held in March. The minutes explained the Committee's reversal of its plan to raise the target range of the federal funds rate twice during 2019. Committee members said that they were holding off on raising rates due to slowing in domestic and global economic conditions. While Committee members said that the current economy is strong, they were willing to exercise patience in raising rates based on slower growth of home prices and potential impacts caused by Brexit and slowing in China's economy.
What's Ahead
This week's scheduled economic reports include the National Association of Home Builders Housing Market Index, housing starts and building permits issued and data on retail sales. Weekly reports on mortgage rates and first-time jobless claims will also be released.
Perform roof maintenance on sunny days when there's less chance of slipping. Blocking off a weekend twice a year gives you plenty of time to complete the items below without rushing or taking unnecessary risks. The beginning of spring and fall present the best opportunities to complete your maintenance before the weather turns too hot or too cold.
Loose Debris Removal
Remove leaves, branches and accumulated debris before winter sets in. Set up a ladder, preferably with another person holding the ladder steady, and clean off as much debris as possible without risking your safety.
General Inspection
Start in the attic or crawl space by looking for ceiling stains. This may indicate water seepage that can compromise your home. Examine the roof in those areas to find loose, lifted or missing shingles that you have to replace. Then, examine the rest of the shingles for mold, worn spots, peeling or cracks. Also, check for missing flashing.
If you don't feel comfortable doing the repairs yourself, this is still a valuable exercise. You'll know what to expect and can avoid charges for unnecessary repairs.
Moss And Mold
You can buy roof moss remover at most home improvement stores. Follow the instructions for best results. After the solution has had time to set, gently brush away the mold and moss, using a soft-bristled broom or wide brush. Try to avoid spray-washing shingles to preserve the UV-blocking granules on their surface.
Facia, Downspouts And Gutters
Protect your hands with heavy rubber gloves and remove debris with a scoop to make the work go quickly. Then, gently scrub dirt and grime from the fascias. Spray each area with a garden hose so that you can check for peeling paint or missing caulk. Re-paint and caulk these areas as needed and note any damage you'd feel more comfortable leaving to a professional.
Chimneys, Skylights And Vents
Start by closing off your fireplace and cleaning any creosote from the chimney with a hard-bristled brush. Inspect the chimney for missing or cracked bricks. If you do the repairs yourself, remember to treat the chimney afterward with a water-repellent sealant. Inspect and clean vent outlets and skylights using a roof safety harness for steep inclines.
This may seem like a lot of work, but it can save you thousands of dollars by avoiding critical repairs due to negligence.
Replacing a roof can be a costly project. If you find that it's better to replace than repair, it might be a good time to contact your trusted home mortgage professional to talk about accessing some of the equity in your home with a cash out refinance or a home equity line of credit.