Tired of shopping for
the best mortgage rates?
submit a mortgage application online
Locally owned and operated
We know the Coachella Valley!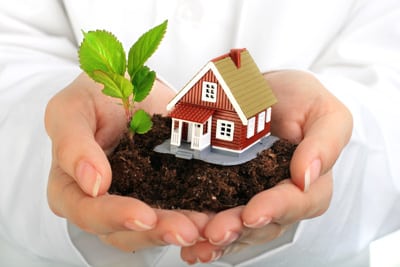 FHA, Conventional, VA, USDA, Jumbo, and Alt-A loans
Leased land
Fixed and Adjustable rates
Low and no down payments options available
Jumbo Loans – over conforming limits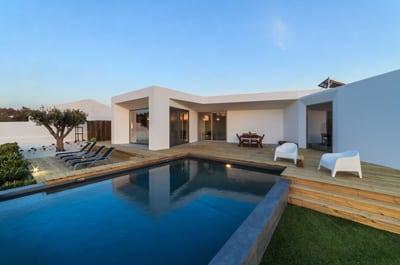 FHA, Conventional, VA, USDA, Jumbo, and Alt-A loans
Leased land
Fixed and Adjustable rates
Consolidate debt
Reduce payment
Eliminate Mortgage Insurance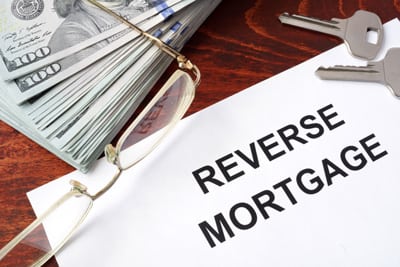 Purchase or refinance with a Reverse Mortgage
Enjoy homeownership and stay in your home with no required monthly payments
We have more than 25 years of experience
Welcome to Contempo Lending, Inc. We are a locally owned and operated Mortgage Broker located in beautiful Palm Springs, CA. When you choose Contempo Lending as your mortgage broker you are promised outstanding service and you can have the confidence that you are getting the best rate possible.
We search each of the loan programs offered by our many partners to find the best loan for you. You can find out more about this program and others by clicking on "Products" above. Contempo Lending charges the same low flat origination fee no matter what loan you choose, so we can focus on getting you the best mortgage loan available to fit your needs.
Comparison shop the rates and fees of our competitors and you will quickly see why Contempo Lending should be your first choice in mortgage lending.
We are confident you will have a great experience working with us and look forward to adding you to our growing list of satisfied clients!
Testimonial
I have used Contempo Lending for two different loan applications. One was extremely complex and difficult and was frankly given an initial chance of success that was near zero. It was not a large dollar transaction but considering the efforts of John and Cary, mostly beyond what you should expect, they treated this transaction as if it was a multimillion dollar loan. Their commitment to "we are going to make this work" was unbelievable and the outcome was success. The second transaction also presented challenges, the least of which was my constantly changing from one loan to one loan and refi and back to one loan. Again, the professionalism and dedication to getting a positive outcome was off the charts. I really can't say enough about this company. I would have no hesitation in recommending them to anyone who needs a mortgage or refi whether its a straight forward or complex. Thank you Contempo Lending and John and Cary!
P.S. If you need financing, do yourself a favor and go to Contempo Lending first before going to a bank.
– Andee K.
Testimonial
I just refinanced my mortgage with Contempo. They were honest, straightforward, efficient and professional. I highly recommend them for your borrowing needs.
– Darryl T.
Testimonial
Contempo Lending did a fantastic job with my last loan. They made the process simple and straight forward for me and got me the right loan for my needs. They are honest and passionate about helping all people attain home ownership regardless of their circumstances.
– Chris L.
It takes hard work to achieve the American Dream of homeownership. Everyday people work to save for a down payment and build a good credit score. When you turn the key to your first home or dream home, the sweat equity feels well worth it.
But the hard work of buying a home continues long after hanging family photos and hooking up a big-screen TV. There are challenges that property owners are unprepared to handle. These are three of the more common ones you may want to be ready to manage.
Leaking Pipes
Plumbing does not last forever and at some point, it will begin to leak. For people who have wells on their property, copper pipes can wear thin faster. That's because the pH of well water can tend to be on the more acidic side and corrode pipes quicker.
Many homeowners are ill prepared to deal with pipes that spring a leak. If a leak goes unchecked, the water can cause other damage or hazardous mold growth behind walls and under floorboards. While one solution is often having a plumber make an expensive emergency call, there are other simple solutions.
Take a piece of an old bicycle tire tube and fasten it tight over the leak using a pair of hosepipe screw clamps. These clamps wrap around the pipe and can be closed over the rubber and leak using a screwdriver. If you do not have these items handy, it may be in your best interest to spend less the $5 and get them sooner rather than later.
Moisture In The Bathroom
The single most destructive force to any home is not rodents or termite infestations. Water can do more damage than the average homeowner might imagine. A poorly ventilated bathroom can create one of the most hazardous problems.
When moisture seeps behind walls or under the floor, it can spur on dangerous mold growth. These health hazards often go undetected and sick family members may not know the root cause is hidden behind the walls.
Overly moist bathroom walls from hot showers are a telltale sign that you need improved ventilation. Start immediately by opening a window when showering and enlist the help of a professional to properly vent the bathroom. The difference could be thousands of dollars in ripping out walls and rebuilding, not to mention your health.
Power Outages
There are two types of power outages that homeowners would be wise to prepare for — short ones and long ones. If your power is interrupted for a few hours or half of a day, keep the refrigerator shut and enjoy the time without television noise. A few inexpensive battery-operated lanterns or candles will provide enough light.
But if you are hit by a long-term outage, there are things you can do ahead of time to be prepared. Many homeowners in areas that suffer annual severe weather incidents purchase generators. Small ones can be set outside and run electricity to important items. Even a modest generator can help a homeowner through a week-long outage.
If you don't have a backup generator, the time is now to prepare. They will fly off the shelves when the lights go out.
The joy of homeownership is coupled with ongoing challenges. Planning ahead can save time, money and help keep your dream home in tip-top shape.
Whether you are interested in buying a new home or refinancing your current property, your trusted home mortgage professional is available to help you find the most current and beneficial financing options.
These days, people want energy-efficient homes that look great. To answer the call of passionate environmentalists, developer are rising to the occasion and designing home features that minimize waste, save energy and reuse reclaimed materials. The results are gorgeous, green homes that help move the sustainable living trend forward.
Hidden Solar Panels
Solar panels are a great way to save energy, but not everyone loves the optics. A series of solar panels on the roof may save you money on your utilities, but it can detract from the natural shape of your home. As an alternative, innovative in-roof solar panels are installed level with the roof line.
This is accomplished by designing a deeper roof so the solar panels are flush with your shingles or other roof material. Of course, this requires some forethought, but it's not impossible to retrofit your existing home to take advantage of the clever development.
Reclaimed Materials
Deconstruction involves the "un-building" of a house. Specifically, when buyers or developers tear down a structure before building a new one, they attempt to reuse, salvage or donate as many materials as possible. Otherwise, all this material ends up in a landfill.
Reclaimed brick brings a rustic character to a new home. It also adds a historic appeal and interest to an interior or exterior space. Wood siding and beams reduce further deforestation and often give you beautiful hardwoods and rugged lumber that has stood the test of time. Reclaimed flooring often nets you thicker wood slabs that you can refinish for a powerful visual effect.
Bamboo is the ultimate sustainable building material. This fast-growing wood results in light-colored, unique wood floors. Although its's softer than traditional hardwoods, it's a great wood substitute that can regenerate in three years with minimal pesticides or fertilizers.
Large Windows That Conserve Energy
In the past 20 years ago, windows have gotten larger – and more energy-efficient than ever. High-performance glazing and innovative frames hold in heat in winter and cool air in summer.
Steel windows now open up and require fewer mullions to support larger glass panes, which reduces construction materials and air leakage. This means that green-minded homeowners can enjoy floor-to-ceiling views of the ocean or mountains without paying a huge utility bill or expending vast amounts of energy.
If you are in the market for a new home or interested in refinancing your current property, be sure contact your trusted home mortgage professional to learn about current financing options.
If you're looking to get a non-traditional deal on a new home purchase, you may encounter either a short sale or a foreclosure. These two terms refer to sales that are not usual. As a homebuyer, it's important to understand the differences between them and how each one might affect your buying experience.
What's A Short Sale?
A short sale is a situation where the owner has a strong motivation to hurry up and sell their home. In so doing, they're willing to sell for less than what they owe on the house. Homeowners have a variety of reasons why they might do a short sale. Their reasons might include a personal emergency, or they might be trying to protect themselves against a future foreclosure.
In a short sale, the owner's lender has to be apprised of the plan. In many cases, the lender is supportive of the short sale, since it keeps them from having to go through the long and expensive process of a foreclosure.
Short sales can represent great deals for buyers. However, since this type of sale is so unusual, the process of buying often takes a much longer time than a regular home purchase. You'll need to be patient, but if the sale does go through, your patience can certainly pay off.
What's A Foreclosure?
A foreclosure is a situation where the owner's lender is forcing the sale of the property due to unpaid mortgage payments. The lender is essentially taking back ownership of the property. The bank then puts the home up for sale as a foreclosure, and is the official seller of the property.
A foreclosure property may offer a good deal for a buyer, but the process may be long and drawn-out. Since the seller is the lender, they are not in any particular hurry to sell a property, and the transaction can be very complicated.
If you're interested in buying a short sale or a foreclosure, you should be sure to contact your trusted home mortgage professional for pre-approval and financing options. It's also important to utilize the resources of a trusted real estate agent that specializes in these types of transactions. These professionals can help you to successfully navigate through the red tape that often occurs with short sales and foreclosures.