Tired of shopping for
the best mortgage rates?
submit a mortgage application online
Locally owned and operated
We know the Coachella Valley!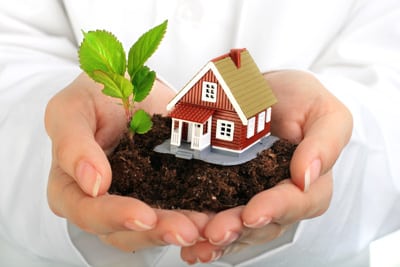 FHA, Conventional, VA, USDA, Jumbo, and Alt-A loans
Leased land
Fixed and Adjustable rates
Low and no down payments options available
Jumbo Loans – over conforming limits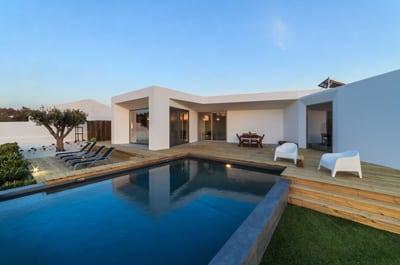 FHA, Conventional, VA, USDA, Jumbo, and Alt-A loans
Leased land
Fixed and Adjustable rates
Consolidate debt
Reduce payment
Eliminate Mortgage Insurance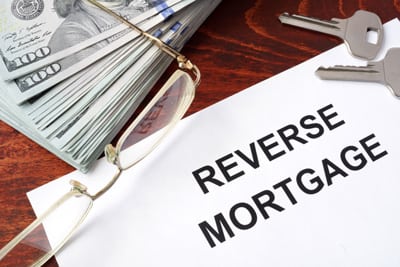 Purchase or refinance with a Reverse Mortgage
Enjoy homeownership and stay in your home with no required monthly payments
We have more than 25 years of experience
Welcome to Contempo Lending, Inc. We are a locally owned and operated Mortgage Broker located in beautiful Palm Springs, CA. When you choose Contempo Lending as your mortgage broker you are promised outstanding service and you can have the confidence that you are getting the best rate possible.
We search each of the loan programs offered by our many partners to find the best loan for you. You can find out more about this program and others by clicking on "Products" above. Contempo Lending charges the same low flat origination fee no matter what loan you choose, so we can focus on getting you the best mortgage loan available to fit your needs.
Comparison shop the rates and fees of our competitors and you will quickly see why Contempo Lending should be your first choice in mortgage lending.
We are confident you will have a great experience working with us and look forward to adding you to our growing list of satisfied clients!
Testimonial
I have used Contempo Lending for two different loan applications. One was extremely complex and difficult and was frankly given an initial chance of success that was near zero. It was not a large dollar transaction but considering the efforts of John and Cary, mostly beyond what you should expect, they treated this transaction as if it was a multimillion dollar loan. Their commitment to "we are going to make this work" was unbelievable and the outcome was success. The second transaction also presented challenges, the least of which was my constantly changing from one loan to one loan and refi and back to one loan. Again, the professionalism and dedication to getting a positive outcome was off the charts. I really can't say enough about this company. I would have no hesitation in recommending them to anyone who needs a mortgage or refi whether its a straight forward or complex. Thank you Contempo Lending and John and Cary!
P.S. If you need financing, do yourself a favor and go to Contempo Lending first before going to a bank.
– Andee K.
Testimonial
I just refinanced my mortgage with Contempo. They were honest, straightforward, efficient and professional. I highly recommend them for your borrowing needs.
– Darryl T.
Testimonial
Contempo Lending did a fantastic job with my last loan. They made the process simple and straight forward for me and got me the right loan for my needs. They are honest and passionate about helping all people attain home ownership regardless of their circumstances.
– Chris L.
Being a homeowner is exciting. It can be financially rewarding, too. Unfortunately, it can also put you in a tough legal position. Between the complexities of owning a house, having to deal with lenders and the risk that comes from owning something valuable, keeping yourself legally protected is a good idea.
Here Are Some Risks — And Some Ways To Handle Them.
HOAs. If you own a condo, townhome or other property in an association, the homeowner association is extremely powerful. Not paying their dues, violating their rules, or doing just about anything else to end up on the wrong side of them could leave you subject to fines or even foreclosure.
Neighbors. Whether or not good fences make for good neighbors, bad neighbors make for legal problems. Before dealing with your neighbors, research your community's laws to see what options you have to deal with their unlicensed backyard dog breeding facility, teenager that steals your oranges or their tree that keeps breaking your window. It's good to know what your responsibilities are as a neighbor, as well.
Legal Paperwork. Part of having a house is having paperwork. Keeping it in a safe place where you can get to it when you need it is always a good idea.
Being A Landlord. If you're thinking about moving out and turning your house into a rental, take the time to see if you can really do it. Your mortgage, your homeowner association bylaws and your community's laws can all either prevent you from renting out your house or can impose conditions or extra costs.
Financial Scams. When you own a house, you're at risk of being the victim of mortgage scams. If you also have strong credit, you could also be a target for identity thieves that want to steal your good name to steal money.
Insurance. Your insurance does more than pay if something happens to your property. It can also give you liability protection that pays off if you harm someone at or away from your home. Given that you could lose your house in a suit, this protection is particularly valuable.
Being a homeowner requires more than just mowing the lawn and painting on occasion. You will also want to pay careful attention to your legal exposure and manage it. A little bit of care could save you a lot of money and trouble down the line.
If you are thinking about buying a new home in the near future, you may already be searching online to get a feel for the different types of homes available in the local area. You may have reviewed your budget, and you may have a fair idea about a sales price that is comfortable for you to afford.
While you may feel as though you have taken the preliminary steps necessary to prepare yourself to buy a home, it is important that you also get a mortgage pre-approval letter for your financing before you starting hunting for that perfect new house or condo.
The Importance of a Pre-Approval Letter
A mortgage pre-approval letter is issued to a loan applicant after he or she has passed through a preliminary credit review process. Most of these letters state that the individual is pre-qualified for a property with a maximum sales price, and it is contingent on the loan applicant providing supporting documentation, such as tax returns and bank statements.
This letter gives you a better idea about what it will take for you to get final loan approval and what loan amount you may qualify for. The letter is also provided to a seller, and it gives the seller the confidence that comes with knowing that you are a qualified buyer. When a seller has an offer from a buyer with a letter and another offer from one without a letter, there is a good chance that the seller will opt for a buyer who is already pre-qualified for financing.
How to Get Your Pre-Approval Letter
As you can see, there are several reasons why it is important to get pre-qualified for your mortgage financing. Getting a pre-approval is generally a straightforward process, but it can seem intimidating. You will need to complete a loan application, and this may be done in person or online with a lender or mortgage company. You will also need to sign an authorization for the lender to pull your credit report. After taking these steps, you typically will be able to receive a pre-approval letter within a day or two.
When you have plans to purchase a new home, you likely will need to apply for financing in order to complete your plans. Getting a pre-approval letter up-front can help you in a number of ways, and you can easily take the steps necessary to get pre-approved for your mortgage. Simply contact a mortgage company or lender today to get started with the process.
Last week's economic news included readings on sales of new and previously-owned homes along with final March index readings on consumer sentiment. Weekly readings on mortgage rates and jobless claims were also released.
Sales of New and Pre-Owned Homes Fall in February
Weather-related problems disrupted sales of new and previously-owned homes in February as low inventories of homes for sale further stalled sales. The National Association of Realtors® said that sales of new and pre-owned homes were slowed by persistent shortages of homes on the market.
Shortages of available homes were common before the pandemic and are more pronounced now. Realtor.com estimates that 200,000 homeowners stayed out of the market in the past year; this contributed to the two-month supply of homes available in February. Real estate professionals consider a six-month supply of homes for sale to indicate a balanced market. Sales of previously-owned homes were 9.10 percent higher in February 2020.
High demand for homes fueled competition among buyers and drove home prices higher. Rising mortgage rates, short supplies of homes, and rising home prices presented obstacles for first-time and moderate-income home buyers as the national median price for previously-owned homes reached $313,000.
New homes sold at a seasonally-adjusted annual pace of 775,000 sales in February according to the Census Department and was 18.20 percent lower than the reading of 948,000 new home sales reported in January. The inventory of new homes available rose to a 4.80 month supply as buyers were sidelined by winter weather and rising mortgage rates. Analysts expect high demand for new homes to continue as buyers move out of crowded urban areas and seek larger homes that meet increasing needs for work-at-home space and up-to-date technology.
Mortgage Rates Rise as Jobless Claims Fall
Freddie Mac reported higher average mortgage rates last week as rates for 30-year fixed-rate mortgages jumped eight basis points to 3.17 percent; the average rate for 15-year fixed-rate mortgages rose five basis points to 2.45 percent and the average rate for 5/1 adjustable-rate mortgages rose five basis points to 2.84 percent. Discount points averaged 0.70 percent for 30-year fixed-rate mortgages and 0.60 percent for 15-year fixed-rate mortgages. Discount points for 5/1 adjustable-rate mortgages averaged 0.20 percent.
New jobless claims fell to 684,000 claims from the prior week's reading of 781,000 first-time jobless claims. Ongoing claims were also lower with 3.87 million continuing claims filed as compared to the previous week's reading of 4.13 million continuing claims filed.
The University of Michigan reported an index reading of 89.1 for its Consumer Sentiment Index in March. February's reading was 83.0 and analysts expected an index reading of 83.7.
What's Ahead
This week's economic reporting includes readings from Case-Shiller Home Price Index and reporting on pending home sales. Private and public sector job growth and the national unemployment rate will be released along with weekly reports on mortgage rates and jobless claims.