Tired of shopping for
the best mortgage rates?
submit a mortgage application online
Locally owned and operated
We know the Coachella Valley!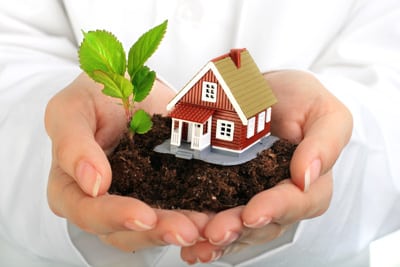 FHA, Conventional, VA, USDA, Jumbo, and Alt-A loans
Leased land
Fixed and Adjustable rates
Low and no down payments options available
Jumbo Loans – over conforming limits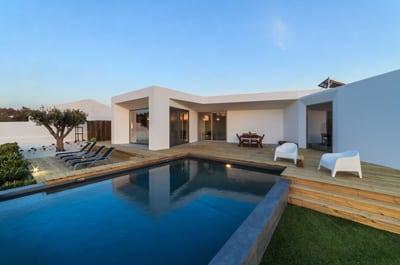 FHA, Conventional, VA, USDA, Jumbo, and Alt-A loans
Leased land
Fixed and Adjustable rates
Consolidate debt
Reduce payment
Eliminate Mortgage Insurance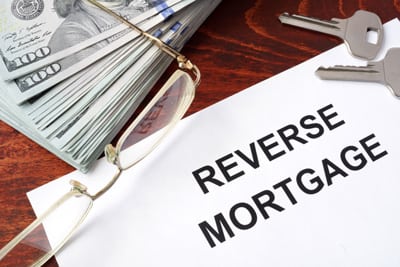 Purchase or refinance with a Reverse Mortgage
Enjoy homeownership and stay in your home with no required monthly payments
We have more than 25 years of experience
Welcome to Contempo Lending, Inc. We are a locally owned and operated Mortgage Broker located in beautiful Palm Springs, CA. When you choose Contempo Lending as your mortgage broker you are promised outstanding service and you can have the confidence that you are getting the best rate possible.
We search each of the loan programs offered by our many partners to find the best loan for you. You can find out more about this program and others by clicking on "Products" above. Contempo Lending charges the same low flat origination fee no matter what loan you choose, so we can focus on getting you the best mortgage loan available to fit your needs.
Comparison shop the rates and fees of our competitors and you will quickly see why Contempo Lending should be your first choice in mortgage lending.
We are confident you will have a great experience working with us and look forward to adding you to our growing list of satisfied clients!
Testimonial
I have used Contempo Lending for two different loan applications. One was extremely complex and difficult and was frankly given an initial chance of success that was near zero. It was not a large dollar transaction but considering the efforts of John and Cary, mostly beyond what you should expect, they treated this transaction as if it was a multimillion dollar loan. Their commitment to "we are going to make this work" was unbelievable and the outcome was success. The second transaction also presented challenges, the least of which was my constantly changing from one loan to one loan and refi and back to one loan. Again, the professionalism and dedication to getting a positive outcome was off the charts. I really can't say enough about this company. I would have no hesitation in recommending them to anyone who needs a mortgage or refi whether its a straight forward or complex. Thank you Contempo Lending and John and Cary!
P.S. If you need financing, do yourself a favor and go to Contempo Lending first before going to a bank.
– Andee K.
Testimonial
I just refinanced my mortgage with Contempo. They were honest, straightforward, efficient and professional. I highly recommend them for your borrowing needs.
– Darryl T.
Testimonial
Contempo Lending did a fantastic job with my last loan. They made the process simple and straight forward for me and got me the right loan for my needs. They are honest and passionate about helping all people attain home ownership regardless of their circumstances.
– Chris L.
Spring is many people's favorite season of the year. Obviously, there are many valid reasons why this is so. One of the best things about spring is that it is an ideal time to sell your home.
If you have considered putting your home on the market any time in the next year or so, check out these five reasons which make spring the ideal time.
Buyers are searching – A huge majority of home buyers want to move during summer. Many families have school or work vacations that make the moving process a little easier during this time. If you put your home on the market during spring, you ready things for someone to purchase and move in during this prime time.

The weather is cooperative – Yes, there may be a few spring rain showers here and there, but during the spring season (in most parts of the country), you'll find that the weather is neither too hot nor too cold to keep buyers from searching. In addition, the spring sunshine makes for beautiful listing photos.

It's a great time for home improvement – Whether you want to make improvements to your house to make selling easier, or you plan to sell your home as a fixer-upper, the knowledge that spring and the coming summer months is the perfect time to attend to these tasks will benefit you during the listing and sales process.

Your yard will look great – They say that curb appeal is one of the most important things that is considered when someone purchases a home. When you sell in springtime, the grass is green, the flowers are in bloom and your yard will look it's very best. You may find that it's a little easier to sell during this time just because of the extra "wow factor" your yard brings to the table.

The market is prime – Listen to any news or finance program and you'll hear that the real estate market is booming. Take advantage of this benefit and pair it with all the other reasons to sell your home this spring. You may find that selling your property quickly and at your asking price is much easier than you ever imagined it would be.
As you can see, spring really is an excellent time to sell a home. However, don't wait until the peak of the season to think about putting it on the market and expect to reap all the benefits. Act now and be ready to make a splash when the weather warms up and the sun comes out to shine.
The closing process for a home purchase is an exciting time. The home is finished, the purchase is ready to be finalized and it's almost time to move in. The final steps of the closing process ensures both parties are able to meet their requirements and all the paperwork is in place and verified.
The Key Players
There are actually four parties involved in a typical closing: the buyer, the seller, the bank or lender financing the purchase, and the escrow agent. Each has an important role in making sure the closing happens effectively and efficiently.
As is common with most purchases, the buyer is already familiar with the need to have a down payment ready and to be committed to a purchase. Additionally, the buyer will have already worked out the loan approval preliminary reviews and steps with the bank financing the purchase if it is not an all cash purchase.
The Escrow Process
During escrow the purchase is then validated through a number of steps. These include:
Ensuring the property title is clear of any problems or previous liens (a legal method by which other parties get paid for the seller's outstanding prior debts).
Ensuring the property has been appraised and represents the actual worth represented to the bank.
Ensuring the bank is ready to pay the seller with a payment check and that the buyer has paid any down payment as well. Both payments are put into an escrow account managed by an escrow agent and not to be released until all the purchase requirements are met.
Ensuring the buyer has been notified, read and has committed by signature to all the purchase documentation necessary to complete the sale. This includes understanding the nature of the home loan, payment responsibilities, and what happens if there is a default.
Ensuring any property taxes, homeowner's association fees, and other fees have all been addressed before the seller transfers the property to the escrow agent, which is then transfered to the seller.
Finally, passing along the keys and title of the property to the buyer, the title lien to the bank financing the deal, and the payments for the property to the buyer.
When all the above happens, a home purchase is closed and the home officially belongs to the buyer. The seller also gets paid and can deposit his income accordingly. The escrow agent files all the paperwork with the bank, the county recorder's office, and copies are sent to the buyer and the seller for their own records.
Contact your trusted mortgage professional if you have any additional questions about the closing process as well as other aspects of financing your new home.
Do rooftop solar panels add value to a home, and are they cost-effective in terms of energy savings? The short answer is yes, say the experts. Although more than a million U.S. homes boasted solar panels in 2016, the percentage of solar-equipped households is still miniscule.
That may change, however, as domestic prices for solar installations continue to decrease and property values rise.
The Pros And Cons Of Solar
While there is global agreement on the need to encourage cost-effective, non-polluting renewable energy sources, it is also acknowledged that solar effectiveness is not equal in all locations or situations.
Several Southwestern states boast abundant sunshine, a high percentage of roofs that face in the proper direction for solar capture, and high consumption of electricity, including the the need for air conditioning. Experts predict that California could supply 74 percent of its total electrical needs if its roofs were clothed in solar panels.
On the other hand, Nevada, with a much smaller population and a different climate, only has the ability to supply 14 percent of its total need. The truth is that solar is not equally beneficial in all locations.
Solar Costs On Par With Grid Electricity
Even so, according to information provided by the Union of Concerned Scientists, more than half of U.S. states have reached or are close to the point where rooftop solar costs are on par with grid costs for electricity. In areas where utility companies offer net metering, solar producers can return excess energy for credit, which results, in the best of cases, in a monthly electricity bill that is extremely low, perhaps even zero.
Before committing to rooftop solar panels, homeowners should ask some pertinent questions. An investment in solar is still pricey, even though installation costs have dropped by about 50 percent over the past decade. With government incentives of various kinds, the total cost may dip to $10,000 or below for an average size home.
On average, the payback on that initial investment will be long-term, even though monthly savings on electrical bills can be immediate. Panel leasing is a popular option, with no initial down payment required, although the lease term may extend for 10 or even 20 years. Another option in some areas is to invest in a solar farm or cooperative.
Important Questions For Homeowners
Pertinent questions include personal motivation: Are solar panels simply a way to save money or do they demonstrate eco-consciousness and a concern for quality of life? Owners should also consider how long they plan to own a specific home before investing in rooftop panels.
Current data suggests that buyers will pay a premium for solar-equipped homes. A study by Energy Sage confirms that buyers in some states are more "pro-solar" than other U.S. residents, but notes that the national value boost is around $15,000 for an average solar home, and higher in select locales. That equates to between $3 and $4 per kilowatt of solar power generated.
Even though the added value is not uniform throughout the country, it is obvious that rooftop solar panels are emerging as mainstream home amenities. Talk with your trusted mortgage professional about the impact of solar improvements to your home.