Tired of shopping for
the best mortgage rates?
submit a mortgage application online
Locally owned and operated
We know the Coachella Valley!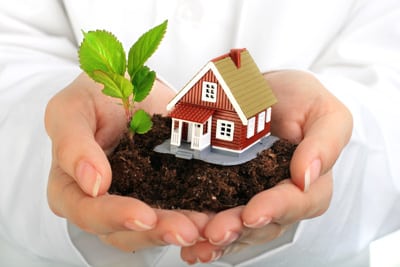 FHA, Conventional, VA, USDA, Jumbo, and Alt-A loans
Leased land
Fixed and Adjustable rates
Low and no down payments options available
Jumbo Loans – over conforming limits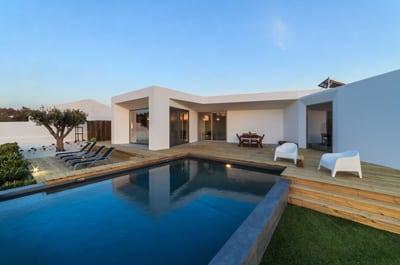 FHA, Conventional, VA, USDA, Jumbo, and Alt-A loans
Leased land
Fixed and Adjustable rates
Consolidate debt
Reduce payment
Eliminate Mortgage Insurance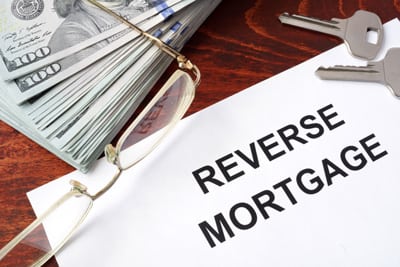 Purchase or refinance with a Reverse Mortgage
Enjoy homeownership and stay in your home with no required monthly payments
We have more than 25 years of experience
Call us at
(760) 781-5111
Welcome to Contempo Lending, Inc. We are a locally owned and operated Mortgage Broker located in beautiful Palm Springs, CA. When you choose Contempo Lending as your mortgage broker you are promised outstanding service and you can have the confidence that you are getting the best rate possible.
We search each of the loan programs offered by our many partners to find the best loan for you. You can find out more about this program and others by clicking on "Products" above. Contempo Lending charges the same low flat origination fee no matter what loan you choose, so we can focus on getting you the best mortgage loan available to fit your needs.
Comparison shop the rates and fees of our competitors and you will quickly see why Contempo Lending should be your first choice in mortgage lending.
We are confident you will have a great experience working with us and look forward to adding you to our growing list of satisfied clients!
Testimonial
I have used Contempo Lending for two different loan applications. One was extremely complex and difficult and was frankly given an initial chance of success that was near zero. It was not a large dollar transaction but considering the efforts of John and Cary, mostly beyond what you should expect, they treated this transaction as if it was a multimillion dollar loan. Their commitment to "we are going to make this work" was unbelievable and the outcome was success. The second transaction also presented challenges, the least of which was my constantly changing from one loan to one loan and refi and back to one loan. Again, the professionalism and dedication to getting a positive outcome was off the charts. I really can't say enough about this company. I would have no hesitation in recommending them to anyone who needs a mortgage or refi whether its a straight forward or complex. Thank you Contempo Lending and John and Cary!
P.S. If you need financing, do yourself a favor and go to Contempo Lending first before going to a bank.
– Andee K.
Testimonial
I just refinanced my mortgage with Contempo. They were honest, straightforward, efficient and professional. I highly recommend them for your borrowing needs.
– Darryl T.
Testimonial
Contempo Lending did a fantastic job with my last loan. They made the process simple and straight forward for me and got me the right loan for my needs. They are honest and passionate about helping all people attain home ownership regardless of their circumstances.
– Chris L.
Taking on the task of renovating your home can seem like an awful lot of work, but there are ways to do this that require a lot less energy and just a little bit of money. Whether you're looking for an instant home revamp or are readying your home to sell, here are some ideas for how you can improve your bedroom in no time.
Make It Clutter Free
It might sound too simple, but just clearing away the extraneous stuff that can accrue in your bedroom will instantly improve the look of your space. Instead of doing it over time, set aside an afternoon to go through the excess and clean up extra receipts, junk left in the corner and any unpacked boxes. Cleaning up the stuff that's been lingering may seem like a small step, but it will give way for what comes next.
A Coat Of Paint
While adding a coat of paint may seem like a lot of work for little reward, there are few things that will improve the appearance of a room like a shiny coat of paint. It may be tempting to go for a bright shade, but choose a neutral tone that will age well and can be complimented with bright accents from pillows or a colorful throw. Getting out the paint may seem like a big job at first, but it's one of the best ways to upgrade the look of your bedroom.
Find A Unique Piece
It's one thing to have a great coat of paint and a clutter-free space, but having a unique piece of furniture or a lighting fixture that you can call your own will add that special touch to your space. While there are plenty of options to go with, you may want to choose a vintage item like a claw-footed night table or an embellished chandelier that will instantly dress up a lackadaisical room. Instead of going with something expensive, choose something that you can dress up or re-paint for a modern effect.
It's often the case that renovating your home or your bedroom can seem like an expensive project, but there are ways it can be done that are both economical and will add instant spark. If you're currently renovating your home and are planning to put it on the market in the future, contact your local mortgage professional for more information about financing your next home.
When you are considering purchasing a home , understanding the lending guidelines regarding a down payment is important.
Here are a few key tips to consider:
Gifting of a Down Payment
There are some programs that will allow you to use a gift for your home down payment. However, before you assume this, make sure you talk to your loan officer. Generally speaking, the lender will require the person making the gift to provide a letter stating the money was a gift and does not require repayment.
Windfalls as a Down Payment
When people hit the lottery or come into money through an inheritance, one of the first things they may consider is buying a new home. However, it is important ot keep in mind that lenders will typically want to know exactly how you came up with your down payment.
Borrowers still need to show a "paper trail" of how they came into money. If your down payment amount has not been "seasoned" the lender may not accept your loan.
What is a Seasoned Down Payment?
Generally speaking, your loan officer will want a "paper trail" to document your down payment. Most lenders require down payment funds to be at a minimum 60 days old. For example, let's assume a borrower did win the lottery: If they deposit the funds into their checking account and leave it there for 2 months or more, the funds would be considered seasoned.
However not all lending guidelines are the same. Some lenders require even more seasoning to consider the money in your account truly yours. So it's a good idea to plan well ahead of your purchase date to get your down payment funds in your account if you plan on getting money from another source.
Lender restrictions on down payment funds are fairly common. If you are uncertain if your funds meet the lender's criteria, talk to your loan officer. In most cases, a lender will require at least one-half your down payment fall into the category of seasoned funds.
The One Place You Can Borrow For Your Down Payment
Some borrowers may use their retirement account or other savings to make their home down payment. And most lenders are perfectly fine with you borrowing against your own savings in a 401(k) or IRA account. Of course you will likely want to discuss the tax implications with your accountant or financial advisor before making these withdrawals.
Don't wait until the last minute to discuss your down payment with your loan officer because you may wind up disappointed. Keep in mind, every lender has different requirements and these rules may not apply to your lender.
Last week's economic releases included minutes from the most recent FOMC meeting, a report on January sales of pre-owned homes and weekly readings on mortgage rates and new jobless claims.
FOMC Minutes: Economic Strength Hints at More Rate Hikes
Minutes of the January 30-31 meeting of the Fed's Federal Open Market Committee indicated that most Committee members believe that inflation will reach the Fed's goal of 2.00 percent. Members found that the economy was stronger since 2017 and expected "a gradual upward trajectory of the federal funds rate would be appropriate."
While analysts expect three rate hikes in 2018, the FOMC voted to hold the federal funds rate at 1.25 to 1.50 percent. Most FOMC members expected that the goal of 2 percent inflation was within reach in 2018.
Analysts were not as confident about reaching to Fed's inflation goal. Instead, the said that in response to tax cuts, the labor market could exceed full employment and lead to higher wages and surging inflation.
A minority of FOMC members said that inflation could fall short of the Fed's goal as retailers would compete by lowering prices.
Existing Home Sales Drop in January
According to the National Association of Realtors®, sales of previously-owned homes dipped from a seasonally-adjusted annual rate of 5.56 million sales to 5.38 million sales in January. This reading was the lowest in more than three years; it could indicate that the shortage of homes for sale has reached critical mass.
Months of short supplies of homes for sale have caused rapidly rising home prices, buyer competition and fewer choices of homes for would-be buyers. Real estate pros have repeatedly said the only solution to shortages of available homes is that builders must build more homes but increasing materials costs and labor shortages have caused construction pace to lag demand for homes. Affordability continued to weigh on moderate-income and first-time buyers.
Mortgage Rates Rise for 7th Consecutive Week
Freddie Mac reported higher mortgage rates on average last week. The average rate for a 30-year fixed rate mortgage was two basis points higher at 4.40 percent; rates for a 15-year fixed rate mortgage averaged one basis point higher at 3.85 percent. The average rate for a 5/1 adjustable rate mortgage was two basis points higher at 3.65 percent.
New jobless claims dropped by 7000 first-time claims and regained a 45-year low. 222,000 new claims were filed last week as compared to expectations of 229,000 new claims and 230,000 new claims filed the prior week. Real estate pros and analysts cite strong labor markets as driving housing markets and high demand for homes. Workers with job security and options for advancement in their careers are more likely to consider investing in a home than paying rising rents.
What's Ahead
This week's scheduled economic releases include Case-Shiller Home Price Indices, readings on new and pending home sales and construction spending. Weekly readings on mortgage rates and new jobless claims will be released along with a report on consumer sentiment.