Tired of shopping for
the best mortgage rates?
submit a mortgage application online
Locally owned and operated
We know the Coachella Valley!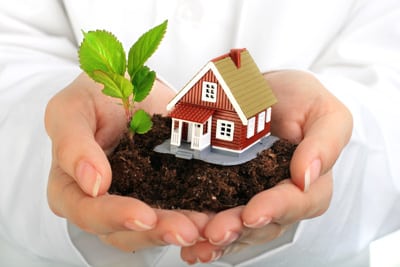 FHA, Conventional, VA, USDA, Jumbo, and Alt-A loans
Leased land
Fixed and Adjustable rates
Low and no down payments options available
Jumbo Loans – over conforming limits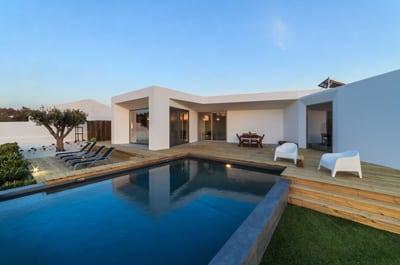 FHA, Conventional, VA, USDA, Jumbo, and Alt-A loans
Leased land
Fixed and Adjustable rates
Consolidate debt
Reduce payment
Eliminate Mortgage Insurance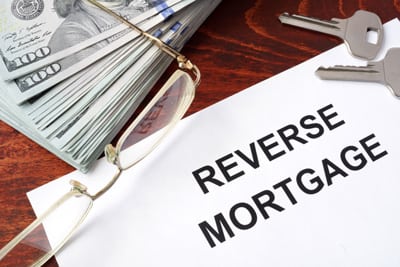 Purchase or refinance with a Reverse Mortgage
Enjoy homeownership and stay in your home with no required monthly payments
We have more than 25 years of experience
Welcome to Contempo Lending, Inc. We are a locally owned and operated Mortgage Broker located in beautiful Palm Springs, CA. When you choose Contempo Lending as your mortgage broker you are promised outstanding service and you can have the confidence that you are getting the best rate possible.
We search each of the loan programs offered by our many partners to find the best loan for you. You can find out more about this program and others by clicking on "Products" above. Contempo Lending charges the same low flat origination fee no matter what loan you choose, so we can focus on getting you the best mortgage loan available to fit your needs.
Comparison shop the rates and fees of our competitors and you will quickly see why Contempo Lending should be your first choice in mortgage lending.
We are confident you will have a great experience working with us and look forward to adding you to our growing list of satisfied clients!
Testimonial
I have used Contempo Lending for two different loan applications. One was extremely complex and difficult and was frankly given an initial chance of success that was near zero. It was not a large dollar transaction but considering the efforts of John and Cary, mostly beyond what you should expect, they treated this transaction as if it was a multimillion dollar loan. Their commitment to "we are going to make this work" was unbelievable and the outcome was success. The second transaction also presented challenges, the least of which was my constantly changing from one loan to one loan and refi and back to one loan. Again, the professionalism and dedication to getting a positive outcome was off the charts. I really can't say enough about this company. I would have no hesitation in recommending them to anyone who needs a mortgage or refi whether its a straight forward or complex. Thank you Contempo Lending and John and Cary!
P.S. If you need financing, do yourself a favor and go to Contempo Lending first before going to a bank.
– Andee K.
Testimonial
I just refinanced my mortgage with Contempo. They were honest, straightforward, efficient and professional. I highly recommend them for your borrowing needs.
– Darryl T.
Testimonial
Contempo Lending did a fantastic job with my last loan. They made the process simple and straight forward for me and got me the right loan for my needs. They are honest and passionate about helping all people attain home ownership regardless of their circumstances.
– Chris L.
Buying a home comes with numerous financial planning obligations. It's far from a turn-key operation and one of the significant challenges involves developing a working knowledge about things often outside your area of expertise.
For example, working as an educator, police officer, investment banker or office staffer does not necessarily make you an expert about home repairs or insurance coverage. Yet, the average homeowner is tasked with carrying a certain level of homeowners insurance coverage without a strong working knowledge.
Many homeowners just purchase enough insurance to cover the purchase price or take the advice of others. Both of those methods could prove wildly deficient.
Rethinking Total Replacement Costs
A distinct difference exists between a home's purchase price, assessed value and total replacement costs. Let that idea sink in a minute. What you paid for your home and it's assessed value have zero to do with what it would cost to rebuild in the event of a total loss!
If you based your homeowners coverage on purchase price or estimated value, the word that comes to mind is "Yikes." Here's why.
Construction costs are based on prevailing market prices that include building materials and labor costs. These vary from region to region and can pique do to materials shortages and shifting prevailing wages. National home-building averages run anywhere from $117 to $125 per square foot. But, even as you read this article, that could change.
Beyond the fundamentals of calculating home construction costs on a square-foot basis, consider that rebuilding your home means that some type of catastrophe occurred. Whether that was a hurricane, tornado, flooding, fire or another disaster, there will likely be cleanup costs.
Before starting new construction, the damaged property will likely need to be razed and damaged materials removed. That comes at a cost.
Building permits and licenses will come at an additional cost. An architectural blueprint and design may need to be secured and that also comes at a cost. The permitting process can be challenging and that could result in you having to rent a temporary residence while your home is rebuilt. Obviously, there are plenty of unforeseen expenses.
Specialty Building Costs
Although average building costs per square foot are a viable standard measure, many homes enjoy specialty items.
Consider that you own a home built decades ago. The high-quality building materials used in construction may be considered specialty items today. They may inevitably be far more expensive than common building materials. If you want the home fully restored, that could cost more than the estimated average.
Accents such as rounded archways or plank-board floors are also more expensive to replace than many average materials. Those are all considerations that need to be tallied when insuring a home.
How To Recalculate Homeowners Insurance
Take the time to calculate the square footage of your home against average construction costs in your area. Factor in specialty items, permitting, razing and other potential hidden costs. Add 10-20 percent. According to some insurance experts, the average home is underinsured by upwards of 22 percent. After the carrier has paid out the coverage limit, overages could become out-of-pocket expenses.
Don't hesitate to consult with a reputable home builder or insurance expert. Full coverage means accurately accounting for all of the rebuilding costs.
Contact your trusted mortgage professional to inquire about current rates for home construction loans, referrals to an insurance agent and more.
Carving out space for a home office isn't always easy, but if you have the option to work from home even part of the time, it's essential to have a space that works for you.
Here are 5 great ways to meet those needs:
Adapt A Closet
A guest room closet with bi-fold doors can become a perfect workspace with the addition of a shelf at the proper height to hold a computer or calculator and proper task lighting. Hang a bulletin board or add open shelving on the back wall. Multiply the functionality with a small cabinet or a portable file rack. The advantage of going to work in a closet is that you can close it off completely without having to do a daily cleanup.
Grab A Corner From Living Room or Bedroom
Tuck a table desk into a corner of the living room or bedroom, assuming that you can work during the day when others aren't sleeping or actively "living" in the space. Small table desks serve a variety of purposes, from serving snacks to displaying artwork, and are perfectly adaptable as work space, with a minimum of effort. All you really need is a good lamp and a nearby electrical plug in order to create an office.
Claim Space In A Wide Hallway
With a space as narrow as about 30 inches and minimal depth, it's possible to set up a small tabletop and chair to serve your needs for making phone calls, organizing schedules or planning appointments. It may not be ideal, but if space is at a premium it can be functional for short bursts of work at home.
Look For Multi-Purpose Furniture
A home office can exist in a den or dining room that has either a credenza or a tall cabinet with doors. Think about your needs, and seek out furniture that will fill the bill. Traditional period "secretaries" with closed door storage and a fold-down desktop are perfect, but even ramshackle armoires can be repurposed as office cabinets.
Look For Unused Space
If you have a mostly empty storage room, even if it's located in the garage, clean it out and clean it up. Add proper lighting, and even a portable heater or air conditioner. Brighten the space with fresh paint and an area rug, find second-hand furniture at garage sales or estate sales, and get creative with accessories.
Be Aware Of Your Needs
There are two primary requirements for a home workspace, no matter what kind of work you do: storage space for the tools, supplies, files and accessories that you need; and privacy. It's nice to be able to close the door on your work and "go home," so the more insulated your home office is from other family activities, the more efficient it will be. Even if space is minimal, it can work for you!
Be sure to contact your trusted mortgage professional to get started with the pre-approval process as soon as you are in the market for a new home.
Last week's economic releases included monthly readings on construction spending, public and private sector job growth and June's national unemployment rate. Weekly readings included Freddie Mac mortgage rates and new jobless claims.
Construction Spending Rises in May
According to the Commerce, construction spending rose 0.40 percent in May; public sector construction spending rose 0.70 percent and private sector spending rose by 0.30 percent. Residential construction rose by o.80 percent, which analysts regarded as a good sign for the economy. Building more homes has long been identified as the only solution for persistent housing shortages that cause high demand for homes and rapidly rising home prices.
Analysts said that volatility and heavy revisions to government reporting, construction spending readings are subject to significant change. April's reading of 1.90 percent growth was downwardly revised to 0.90 percent growth.
Mortgage Rates and New Jobless Claims Fall
Freddie Mac reported lower mortgage rates last week. Rates for a 30-year fixed rate mortgages were three basis points lower at an average of 4.52 percent. 15-year fixed rate mortgages averaged 3.99 percent and were five basis points lower than for the previous week. Rates for 5/1 adjustable rate mortgages averaged 3.74 percent and were 13 basis points lower than for the prior week.
First-time jobless claims fell last week to 231,000 new claims as compared to 200,000 new claims expected.and 244,000 new claims were filed in the prior week.
Unemployment ticks up as Public and Private Sector Job Growth Slows
ADP payrolls fell to 177,000 private sector jobs were added in June as compared to 189,000 jobs added in May. The Commerce Department reported 213,000 public and private sector jobs added in June, which beat expectations of 200,000 jobs added in June. 244,000 jobs were added in May.
The National unemployment grew to 4.0 percent in June as compared to May's reading of 3.80 percent. Analysts attributed the rise in the unemployment rate to 600,000 new job seekers entering the market in June.
What's Ahead
This week's scheduled economic reports include readings on inflation, core inflation and consumer sentiment. Weekly readings on mortgage rates and new jobless claims will also be released.