Tired of shopping for
the best mortgage rates?
submit a mortgage application online
Locally owned and operated
We know the Coachella Valley!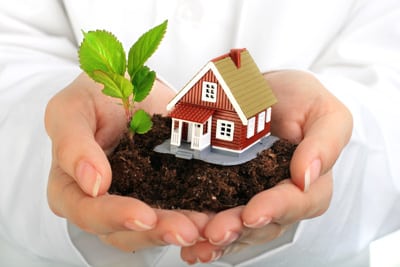 FHA, Conventional, VA, USDA, Jumbo, and Alt-A loans
Leased land
Fixed and Adjustable rates
Low and no down payments options available
Jumbo Loans – over conforming limits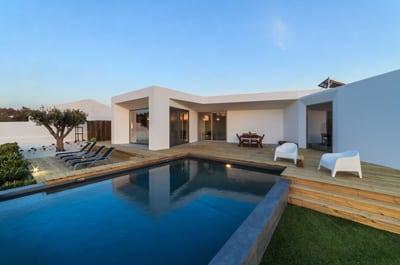 FHA, Conventional, VA, USDA, Jumbo, and Alt-A loans
Leased land
Fixed and Adjustable rates
Consolidate debt
Reduce payment
Eliminate Mortgage Insurance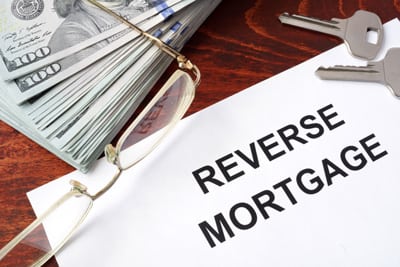 Purchase or refinance with a Reverse Mortgage
Enjoy homeownership and stay in your home with no required monthly payments
We have more than 25 years of experience
Call us at
(760) 781-5111
Welcome to Contempo Lending, Inc. We are a locally owned and operated Mortgage Broker located in beautiful Palm Springs, CA. When you choose Contempo Lending as your mortgage broker you are promised outstanding service and you can have the confidence that you are getting the best rate possible.
We search each of the loan programs offered by our many partners to find the best loan for you. You can find out more about this program and others by clicking on "Products" above. Contempo Lending charges the same low flat origination fee no matter what loan you choose, so we can focus on getting you the best mortgage loan available to fit your needs.
Comparison shop the rates and fees of our competitors and you will quickly see why Contempo Lending should be your first choice in mortgage lending.
We are confident you will have a great experience working with us and look forward to adding you to our growing list of satisfied clients!
Testimonial
I have used Contempo Lending for two different loan applications. One was extremely complex and difficult and was frankly given an initial chance of success that was near zero. It was not a large dollar transaction but considering the efforts of John and Cary, mostly beyond what you should expect, they treated this transaction as if it was a multimillion dollar loan. Their commitment to "we are going to make this work" was unbelievable and the outcome was success. The second transaction also presented challenges, the least of which was my constantly changing from one loan to one loan and refi and back to one loan. Again, the professionalism and dedication to getting a positive outcome was off the charts. I really can't say enough about this company. I would have no hesitation in recommending them to anyone who needs a mortgage or refi whether its a straight forward or complex. Thank you Contempo Lending and John and Cary!
P.S. If you need financing, do yourself a favor and go to Contempo Lending first before going to a bank.
– Andee K.
Testimonial
I just refinanced my mortgage with Contempo. They were honest, straightforward, efficient and professional. I highly recommend them for your borrowing needs.
– Darryl T.
Testimonial
Contempo Lending did a fantastic job with my last loan. They made the process simple and straight forward for me and got me the right loan for my needs. They are honest and passionate about helping all people attain home ownership regardless of their circumstances.
– Chris L.
A-Frame houses have spiked in popularity over the last couple of years. These adorable homes can be quirky or sleek and modern. They are shaped like a triangle — hence the name. A-Frame houses are shaped like the letter A. The walls begin near the foundation and slope upwards in a slant. The walls meet at the top to form a triangle or A-shape.
A-Frame houses are popular all over the United States. They are ideal for second or vacation homes. The big windows make them especially popular in very picturesque locales. This feature allows homeowners to enjoy fabulous views of the ocean, mountains or countryside.
Characteristics Of An A-Frame House
A-Frame houses have very specific characteristics. Here are some of the features of an A-Frame house:
Open floor plan
Loft space
Large windows
Wood siding
High interior ceilings
Gables in the back and front
Benefits Of An A-Frame House
Many buyers love A-Frame houses for several reasons. They have large windows, which allows plenty of natural light to enter the home. The large windows also make them ideal for scenic views.
A-Frame homes are also quite inexpensive and straightforward, which is another reason that they are prevalent vacation homes.
Who Are A-Frame Homes Ideal For?
Many outdoor types of families love A-Frame houses because they are ideal for beautiful natural settings. A-Frame homes are also ideal for buyers looking for a vacation home in a pretty location. They are also great for investors or first-time home buyers.
If you are looking to buy in a prime waterfront location, you might consider an A-Frame house, as well. They are perfect for buyers wanting to build a private escape on a couple of acres of land.
Who Should Not Buy An A-Frame Home?
A-Frame homes aren't for everyone. While they are an excellent option for first-time home buyers or buyers looking for a vacation property, they are not ideal for all buyers.
For example, buyers in Florida would be better served looking for a different type of home. A-Frames may not be suitable in some climates since they are constructed with wood. This fact makes them potentially more susceptible to storm and termite damage.
Also, A-Frame homes are probably not ideal for larger families that need a lot of storage space. A-Frame houses typically have limited storage space because of the shape of the roof.
Whether you are in the market for a traditional or a unique and interesting property, be sure to contact your trusted mortgage professional to get your financing pre-approved well before you decide to make an offer.
Home improvements are key investments when it comes to quality of life and property value. While decks, solar panels and smart technologies are trendy options, installing a home generator may be even more valuable. That's because backup generators not only improve market value, they also protect you and your home during severe weather incidents.
Consider these four reasons why a home generator makes good sense.
Protect Against Severe Weather
The impact of severe weather can reach catastrophic proportions. Thousands of people are left without electricity for days — even weeks — after storms. Heat waves also put an inordinate strain on the power grid when all of those air conditioners and HVAC go into 24-hour overdrive.
The consequences of extended power losses are generally fouled foods in the refrigerator and freezer, unbearable temperatures and an inability to take corrective measures to the physical property itself. When the grid goes down, you may be left powerless as the losses mount.
Keeps Critical Systems Operational
When the power goes down for an extended period of time, important electronics become inoperable. If you work from home or rely on electronic devices to earn a living, either you're putting in for vacation time or losing money. But beyond the financial implications, many people need power for vital medical equipment to function. It's simply too risky to not have a backup plan if you or a loved one suffers from a health condition.
Backup Generators Improve Home Security
We have all seen the national news coverage about post-storm or brownout crime waves. Looting and burglary ran rampant when residents are evacuated. That's because criminals know full well that your alarm system went down with the power.
Consider the accumulated wealth you have at home and irreplaceable personal items. Those could be lost if your home gets robbed during a power outage. Fortunately, installing a home generator will allow you to keep the lights on and thugs away. Just having your lights on at night demonstrates that you have electricity and that acts as a powerful deterrent. A backup generator provides peace of mind against theft.
Backup Generators Improve Property Values
It only makes sense that a home generator will increase your property value. After all, home generator installations are direct financial investments.
According to Consumer Reports, installing a home generator can improve your home's value by as much as 3-5 percent. Similarly, Remodeling Magazine indicated that the return on investment for a home generator installing can range as high as 150 percent. Of course, those figures may be weighed against the money you saved by being powered up when the grid was down as well.
The point of this discussion is that while new kitchens and smart homes are exciting ways to amp up your home's values, improvements such as backup generators have a quiet value worth considering.
If you are interested in improving your property and need additional funding, contact your trusted mortgage professional to find out about the types of programs available to help you access the equity in your home.
Popular TV shows like Fixer Upper and Property Brothers have brought the charms of owning a fixer upper to light. A fixer-upper can be a great option if you are prepared for the experience of owning a house that needs work and time.
A house that needs work can be a great investment if you are ready to invest the time and money into it. On the other hand, buying a fixer upper might be a problem if you are not aware of what you are getting into.
Not sure if owning a fixer upper is worth it? Here are some considerations to think about.
Start With This Easy Equation
Start with the likely market value of the house after renovations will be made. Then, sum up the cost to renovate the home. Then, add another 25 percent to the renovation costs for unforeseen problems that will no doubt come up during the renovation process.
Next, subtract the renovation costs from the probable market value of the house after the renovations are made. Use similar real estate prices in the area to get your estimate.
What number is left? This number what you should offer.
So, if the comparable estimates are $100,000 and the house needs $25,000 in work, then you should offer no more than $75,000 to break even. Most professionals recommend deducting 10 percent from the asking price just to make the investment of time worthwhile.
Determine How You Will Pay
If you buy a fixer-upper, you're going to need some way to fund the renovations. It can be hard coming up with the funds for repairs and upgrades after paying closing costs. Some options for funding renovations include a renovation loan, like Fannie Mae's HomeStyle Loan. This loan is rolled right into your mortgage, which makes things easier.
Another popular option is an FHA 203(k) loan. This loan is a little easier to qualify for than the Fannie Mae HomeStyle Loan and it only requires 3.5% down.
Decide If You Want To Invest The Time
Buying a fixer-upper is an investment. You will have to invest your time in making a lot of decisions. You'll need to decide on things like building materials and aesthetics.
Do you have a design or architectural background? Do you enjoy remodeling projects? These are questions that you'll really want to think about before buying a fixer upper.
Your trusted mortgage professional will be your best resource to help you secure the right financing for your new home project.