Tired of shopping for
the best mortgage rates?
submit a mortgage application online
Locally owned and operated
We know the Coachella Valley!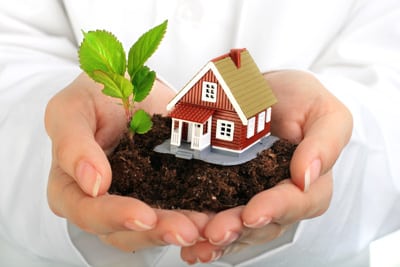 FHA, Conventional, VA, USDA, Jumbo, and Alt-A loans
Leased land
Fixed and Adjustable rates
Low and no down payments options available
Jumbo Loans – over conforming limits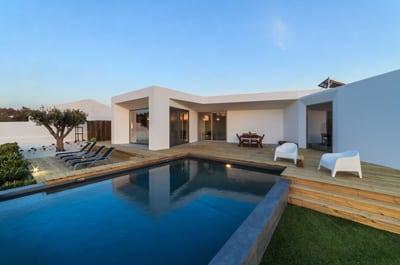 FHA, Conventional, VA, USDA, Jumbo, and Alt-A loans
Leased land
Fixed and Adjustable rates
Consolidate debt
Reduce payment
Eliminate Mortgage Insurance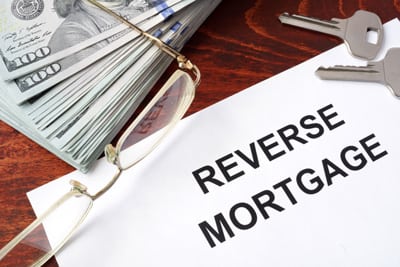 Purchase or refinance with a Reverse Mortgage
Enjoy homeownership and stay in your home with no required monthly payments
We have more than 25 years of experience
Welcome to Contempo Lending, Inc. We are a locally owned and operated Mortgage Broker located in beautiful Palm Springs, CA. When you choose Contempo Lending as your mortgage broker you are promised outstanding service and you can have the confidence that you are getting the best rate possible.
We search each of the loan programs offered by our many partners to find the best loan for you. You can find out more about this program and others by clicking on "Products" above. Contempo Lending charges the same low flat origination fee no matter what loan you choose, so we can focus on getting you the best mortgage loan available to fit your needs.
Comparison shop the rates and fees of our competitors and you will quickly see why Contempo Lending should be your first choice in mortgage lending.
We are confident you will have a great experience working with us and look forward to adding you to our growing list of satisfied clients!
Testimonial
I have used Contempo Lending for two different loan applications. One was extremely complex and difficult and was frankly given an initial chance of success that was near zero. It was not a large dollar transaction but considering the efforts of John and Cary, mostly beyond what you should expect, they treated this transaction as if it was a multimillion dollar loan. Their commitment to "we are going to make this work" was unbelievable and the outcome was success. The second transaction also presented challenges, the least of which was my constantly changing from one loan to one loan and refi and back to one loan. Again, the professionalism and dedication to getting a positive outcome was off the charts. I really can't say enough about this company. I would have no hesitation in recommending them to anyone who needs a mortgage or refi whether its a straight forward or complex. Thank you Contempo Lending and John and Cary!
P.S. If you need financing, do yourself a favor and go to Contempo Lending first before going to a bank.
– Andee K.
Testimonial
I just refinanced my mortgage with Contempo. They were honest, straightforward, efficient and professional. I highly recommend them for your borrowing needs.
– Darryl T.
Testimonial
Contempo Lending did a fantastic job with my last loan. They made the process simple and straight forward for me and got me the right loan for my needs. They are honest and passionate about helping all people attain home ownership regardless of their circumstances.
– Chris L.
You probably already know that qualifying for a mortgage can be the biggest hurdle — aside from actually finding that dream property — along the path to home ownership.
Rather than agonizing about it, however, there are some positive actions you can take in advance to help you realize your dream.
Take A Close Look At Your Budget
If you don't currently operate with a comprehensive household budget, get started now to analyze your income and monitor your spending habits. There's no better way to prepare for home ownership than by being realistic about how you spend your money. If you don't have a regular savings program, or if you're constantly short on cash prior to the next payday, take steps to remedy the problem. Plan for the future by getting the present in check.
Gather Employment And Earnings Records
Mortgage lenders want to see stability and commitment. Finding and organize your employment records to show a consistent earnings pattern and, hopefully, a record of growth, both in terms of income and responsibility. Simplify the task of gathering required documents by collecting all records in a binder or notebook that can easily be copies when it's time to submit them to a lender. It's a confidence-building step as well.
Organize Your Banking Records
Lenders will not only want to see employment records, but they will require copies of all bank and investment accounts as well. Again, by being organized and getting a handle on your dollar inflow and outflow, you'll gain insights into your individual spending habits and make the job easier for a mortgage specialist.
Make Copies Of Your Tax Returns
Tax returns confirm and validate all the other financial information that you will be required to supply. Typically, returns for the past two or three years will be required. If you own a small business or have income in addition to that from paid employment, make copies of those records as well.
Put A Halt To Spending
Perhaps the best way to demonstrate your serious intent to purchase — and pay for — a new home is by curtailing your spending on impulse purchases and expensive entertainment. This is not the time to buy a new car, book an exotic vacation, purchase major electronics or even home furnishings, or commit to time payments of any sort. Frugality should become your mantra in the months leading up to loan qualification.
Monitor Your Credit Cards
If your credit rating is within acceptable limits, do what you can to make all payments on time, pay down balances, minimize new purchases and demonstrate your continuing ability to "live within your means." Do not apply for new credit cards, no matter how tempting the offers, because increased account activity can adversely affect your FICO score. In addition, if you have a blip on your credit report, do what you can to repair it prior to making a mortgage loan application, or be prepared to explain the circumstances, in detail and in writing.
Applying for a loan need not be scary; understanding the financial reality, however, is a great benefit.
Contact your trusted home mortgage professional who will be able to assist you in organizing your documents and aligning you with your best financing options.
Home price growth slowed to its lowest pace in nearly a year according to the Case-Shiller Home Price Indices. National home price growth averaged 6.00 percent year-over-year as compared to 6.20 percent growth in June.
The 20-city home price index rose 0.10 percent in July to a seasonally adjusted rate of 5.90 percent year-over-year. Slowing home price growth was attributed to buyer fatigue and rising inventories of available homes.
Las Vegas Home Price Growth Tops 20-City Home Price Index
Las Vegas, Nevada topped the 20-City Home Price index with a year-over-year home price growth rate of 13.70 percent. Las Vegas home prices crashed during the recession but continued to recover as the economy improved.Seattle, Washington home prices rose 12.70 percent year-over-year in July; San Francisco, California held third place in the 20-city Home Price Index with year-over-year home price growth of 10.80 percent. Five cities posted higher home price growth rates than in June.
Freddie Mac Predicts Further Slowing In Home Price Growth For 2018 And 2019
Prior to the release of July's Case-Shiller data, Freddie Mac analysts said that home buyer budget limitations coupled with more homes for sale caused home price growth to slow. Freddie Mac projected home price growth of 5.50 percent for 2018 and 4.50 percent growth in 2019.
FHFA, the agency that oversees Fannie Mae and Freddie Mac, released its home price index for July and reported lower home price growth in July. After posting steady year-over-year growth rates of 6.80 percent for April, May and June, July home price growth dipped to 6.40 percent. Data in home price data reported by FHFA includes homes connected with mortgages held or guaranteed by Fannie Mae And Freddie Mac.
While slower growth in home prices are good news for potential home buyers, rising mortgage rates, strict mortgage credit requirements and competition with cash buyers continue to create headwinds for home buyers who depend on mortgage financing to fund their home purchases.
If you are in the market for a new property or interested in refinancing your current property, be sure to contact your trusted mortgage professional who can assist you with custom financing options to meet your specific needs.
The National Association of Realtors (NAR), in its ongoing analysis of home sales statistics, believes that prices will continue to rise during the third quarter, but that uncertainty over elections could be a factor during the second half of the year.
However, NAR's report noted that in July, a typically lackluster month, home prices rose by about nine percent, and days on market decreased significantly, perhaps signaling a strong start for the third quarter.
National statistics don't necessarily tell the whole story, however. In addition, what will happen in the fourth quarter is, at this point, a bit more difficult to predict. Assessments about how home prices and real estate will end the year differ from one part of the country to another.
Looking Ahead
In 381 of 500 markets that were tracked, homes stayed on the market for fewer days in July 2018 than the median time on market the previous year, even in the highest price markets, typically a sign that demand is still outpacing supply.
Dallas-Fort Worth area mortgage lenders report a noticeable slowdown over the past several months, and the inventory of homes on the market has grown. But another Texas town, Midland, ranked as the nation's hottest market for the second month in a row in July, based on continued high demand and the speed at which homes have been selling.
The list of fast-moving markets, compiled by by Realtor.com, also places Columbus, Ohio, Boston and Fort Wayne, Ind., at the top; Dallas-Fort Worth, interestingly, ranked 17th of 20 hot markets in the Realtor.com survey.
Potential Benefits
Some housing analysts note that even slight slowdowns in select markets, coupled with rising mortgage rates, may signal a wider downturn in sales nationally, adding that it is not entirely unexpected. Many real estate and mortgage professionals, however, view any potential "adjustment" as a good thing, with the explanation that the double-digit appreciation is unsustainable over the long term.
Prevailing wisdom is to take a wait and see approach leading up to midterm elections. Pollsters and pundits have widely variant opinions and, to date, trends are not sufficiently clear. In addition, the housing industry is seemingly healthy at this point and, barring unexpected major interest rate increases, demand for housing is likely to remain strong.
As one researcher at Texas A&M University explains, even a modest slowdown will likely only bring the real estate market down to 2016 levels and, in retrospect, that was a very good year! Other analysts are more positive, saying that an expected slowdown is positive and will prevent "a new bubble."
As always, contact your trusted real estate and mortgage professionals to discuss the current situation in your local market.