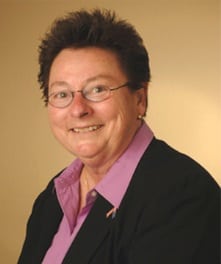 BRE #01433138 / NMLS #582980
Phone: 760-778-5111
Fax: 760-778-6555
In 2001 Barbara switched gears from a successful career as the Western Regional Director of Operations for Arrow Electronics, a worldwide computer systems distributor and started a new profession in the Mortgage and Real Estate industry.
Barbara is a graduate of Wisconsin State University with a Bachelor's degree in Psychology and since June of 2012 Barbara has been with Contempo Lending.  In May 2012 Barbara admits that her previous employer, MetLife, had made the business decision to withdraw from the reverse mortgage business but she says she had not.  Barbara has been committed to the reverse mortgage business for over 7 years and has no intention of changing professions.  She finds a great deal of satisfaction in helping her clients to improve the quality of their retirement while maintaining their home ownership.
As the local area reverse mortgage specialist for Contempo Lending, she can focus most her time on marketing the FHA insured HECM reverse mortgage to senior homeowners who want to either refi their current mortgage or purchase their next home using this amazing program.
If you are interested in learning more about the FHA insured HECM reverse mortgage please do not hesitate to contact Barbara about such details as how to convert your home equity into tax free income or deferring repayment without adding a new monthly mortgage payment.
Email Barbara Nagy using the form below: