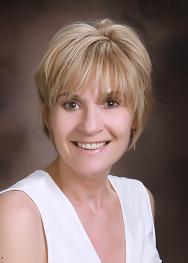 BRE #01142537 / NMLS #288400
Phone: 760-778-5111
Fax: 760-778-6555
I arrived in the desert in 1978 from Orange County, California.  This was my first visit to the Palm Springs area.  I began working in the Hospitality business, sales, and private parties.  I worked evenings and took the summers off.  I raised my two daughters, both of which were born at Desert Regional Medical Center, right here in downtown Palm Springs.
In 1992 I went to work for a local Mortgage Company.  I fell in love with the industry.  It was always challenging and ever changing.  I went from a loan originaator to a manater and then an owner of my own Mortgage Brokerage.  I have been involved in all sectors of the mortgage industry.  As I have grown and been through the good and bad markets over the last 20 years, working directly with my clients is the most rewarding.
I have a wide variety of knowledge in all financing.  I will find the perfect loan that fits your needs, whether you desire a primary home, vacation home or an investment home let me help you make it happen.  You will absolutely love the Palm Springs area to live, work, and play.  There is no better place!
Email Karen Maisano using the form below: