Tired of shopping for
the best mortgage rates?
submit a mortgage application online
Locally owned and operated
We know the Coachella Valley!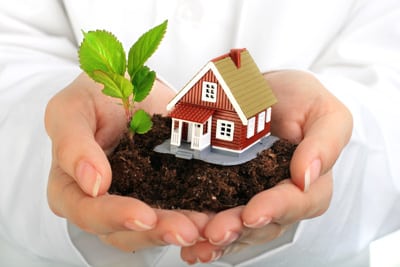 FHA, Conventional, VA, USDA, Jumbo, and Alt-A loans
Leased land
Fixed and Adjustable rates
Low and no down payments options available
Jumbo Loans – over conforming limits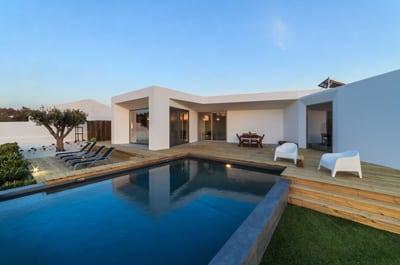 FHA, Conventional, VA, USDA, Jumbo, and Alt-A loans
Leased land
Fixed and Adjustable rates
Consolidate debt
Reduce payment
Eliminate Mortgage Insurance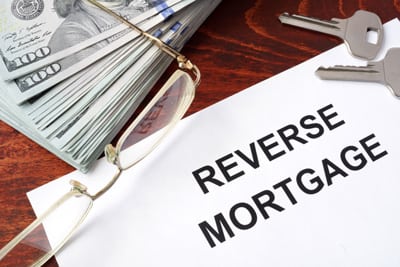 Purchase or refinance with a Reverse Mortgage
Enjoy homeownership and stay in your home with no required monthly payments
We have more than 25 years of experience
Welcome to Contempo Lending, Inc. We are a locally owned and operated Mortgage Broker located in beautiful Palm Springs, CA. When you choose Contempo Lending as your mortgage broker you are promised outstanding service and you can have the confidence that you are getting the best rate possible.
We search each of the loan programs offered by our many partners to find the best loan for you. You can find out more about this program and others by clicking on "Products" above. Contempo Lending charges the same low flat origination fee no matter what loan you choose, so we can focus on getting you the best mortgage loan available to fit your needs.
Comparison shop the rates and fees of our competitors and you will quickly see why Contempo Lending should be your first choice in mortgage lending.
We are confident you will have a great experience working with us and look forward to adding you to our growing list of satisfied clients!
Testimonial
I have used Contempo Lending for two different loan applications. One was extremely complex and difficult and was frankly given an initial chance of success that was near zero. It was not a large dollar transaction but considering the efforts of John and Cary, mostly beyond what you should expect, they treated this transaction as if it was a multimillion dollar loan. Their commitment to "we are going to make this work" was unbelievable and the outcome was success. The second transaction also presented challenges, the least of which was my constantly changing from one loan to one loan and refi and back to one loan. Again, the professionalism and dedication to getting a positive outcome was off the charts. I really can't say enough about this company. I would have no hesitation in recommending them to anyone who needs a mortgage or refi whether its a straight forward or complex. Thank you Contempo Lending and John and Cary!
P.S. If you need financing, do yourself a favor and go to Contempo Lending first before going to a bank.
– Andee K.
Testimonial
I just refinanced my mortgage with Contempo. They were honest, straightforward, efficient and professional. I highly recommend them for your borrowing needs.
– Darryl T.
Testimonial
Contempo Lending did a fantastic job with my last loan. They made the process simple and straight forward for me and got me the right loan for my needs. They are honest and passionate about helping all people attain home ownership regardless of their circumstances.
– Chris L.
There are many homeowners who are looking for ways to reduce their monthly expenses. One way to do that is to target energy bills and expenditures. Homeowners might be able to make a few changes and upgrades to their homes, which could reduce utility bills and improve energy efficiency. What are a few ways to do exactly that?
Consider Making The Switch To LED Lights
One of the first changes homeowners might want to make is to switch to LED lights. LED lights are newer lights that can last many times longer than traditional lightbulbs. It is not unusual for homeowners to save $75 per year on energy costs by switching older incandescent lightbulbs to LED bulbs. Talk to a local contractor or professional about some of the top LED bulbs available today.
Seal Leaks Around Doors And Windows Throughout The Home
Heating and cooling expenses are some of the biggest energy expenditures that people have. By sealing a few leaks throughout the home, it is possible to save up to 20 percent on heating and cooling costs. There are small leaks that could be present around the doors and windows. By sealing these leaks using caulk, homeowners can trap heat and air conditioning in the home, removing stress from the HVAC unit. Homeowners should also consider sealing leaks around lighting and chimneys.
Invest In A Smart Thermostat
It is also possible for homeowners to save money by investing in a smart thermostat. Homeowners should consider using this thermostat to reduce the amount of work performed by the HVAC unit when people are at work or asleep. That way, the heating and cooling system doesn't work as hard when people aren't home (or are asleep).
Perform Routine Maintenance On Time
Finally, homeowners need to make sure they perform routine maintenance on their HVAC systems on time to reduce energy expenses. For example, the filters might get clogged, forcing the HVAC system to work harder to heat and cool parts of the home. By investing in maintenance, the HVAC system will operate at peak efficiency, which will reduce energy bills. This will also extend the life of the HVAC system efficiency, which might allow homeowners to put off replacing it.
Last week's economic reporting included readings on construction spending, consumer sentiment, labor sector reports on public and private sector jobs, and national unemployment. Weekly readings for mortgage rates and jobless claims were also released.
Residential Sector Drove June Construction Spending
Construction spending rose by 0.10 percent in June according to the Commerce Department. Analysts expected spending to increase by 0.50 percent, but builders spent less on public sector and non-residential projects. Spending for all construction spending rose at a year-over-year pace of $1.55 trillion. Residential construction rose by 1.10 percent in June, but public-sector spending fell by -1.20 percent and nonresidential construction spending fell by 0.70 percent. Year-over-year residential construction spending rose by 28.80 percent in June; nonresidential construction spending was 6.60 percent lower year-over-year.
Demand for homes continued to exceed the supply of available homes. Builders took advantage of lower lumber prices to ramp up construction, but shortages of affordable entry-level homes continued to challenge first-time and moderate-income home buyers. Although the covid pandemic continued to increase demand for homes, some buyers left the market due to high home prices and few options for available homes. Cash buyers and bidding wars in popular metro areas continued to drive up home prices.
Mortgage Rates, Jobless Claims Fall
Freddie Mac reported lower average mortgage rates last week as rates for 30-year fixed-rate mortgages fell by three basis points to 2.77 percent. The average rate for 15-year fixed-rate mortgages was unchanged at 2.10 percent; Rates for 5/1 adjustable rate mortgages averaged 2.40 percent and were five basis points lower. Discount points averaged 0.60 percent for fixed-rate mortgages and 0.40 percent for 5/1 adjustable rate mortgages.
New jobless claims fell to 385,000 initial claims filed from the previous week's reading of 399,000 new claims filed. Ongoing jobless claims were also lower with 2.93 million continuing claims filed as compared to 3.30 million ongoing claims filed in the previous week.
Low Unemployment Rate Suggests Continued Economic Recovery
Public and private sector jobs showed mixed results in July. ADP reported 330,000 private-sector jobs added in July as compared to 680,000 private-sector jobs added in June. The Labor Department reported 943,000 public and private-sector jobs added in July as compared to its June reading of 938,000 jobs added. The national unemployment rate fell to 5.40 percent in July as compared to June's reading of 5.90 percent. Analysts expected an unemployment rate of 5.70 percent in July.
What's Ahead
This week's scheduled economic readings include reporting on job openings, inflation, and the University of Michigan's initial consumer sentiment index for August. Weekly readings on mortgage rates and jobless claims will also be published.
Because the housing market is so competitive right now, many buyers are looking at alternative options. Instead of looking for a resale home, some buyers are considering a new home. What is the process of taking out a loan on a new construction home? There are several factors buyers should consider.
Pricing On A New Construction Home
Many buyers are used to negotiating with sellers to get the best deal possible. On a new construction home, it is still possible to negotiate for a better price. Most homeowners are going to be negotiating for better items in the home than the purchase price. For example, it might be possible for buyers to negotiate for better counters, cabinets, floors, or appliances instead of asking for a discount on the price. It is also possible for buyers to negotiate for better options if they are the first or second people to move into the new community. Homes usually go up in price after the first homes in the community sell.
A New Home Is Often A Better Investment
Buying a new home is often a better investment than purchasing an older home. Newer homes tend to appreciate faster immediately after they are built. Many people like to buy a home that has had only one owner because items in the home are less likely to break. Therefore, homes with only one owner are often in higher demand, which can lead to higher property values on new homes.
Understand The Financing Process
Typically, prospecting homeowners need to put down a building deposit for the project to start. This is usually three percent of the projected sale price of the home; however, it can be higher or lower depending on the price of the home and the builders. In addition, homeowners need to be aware that they will need to secure financing when the building project nears its completion date. The lender might require a certain percentage down in order to finance the home.
Do Not Hesitate To Ask For Help
Buying a new home does have a few differences when compared to buying an existing home. Homeowners should reach out to professionals for help with this process to make sure they get the best deal possible.