Tired of shopping for
the best mortgage rates?
submit a mortgage application online
Locally owned and operated
We know the Coachella Valley!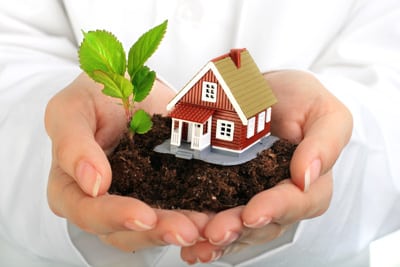 FHA, Conventional, VA, USDA, Jumbo, and Alt-A loans
Leased land
Fixed and Adjustable rates
Low and no down payments options available
Jumbo Loans – over conforming limits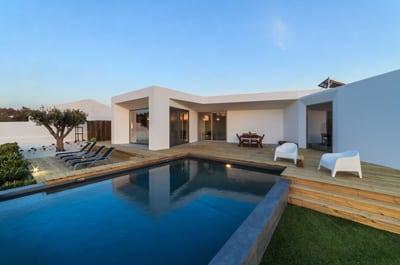 FHA, Conventional, VA, USDA, Jumbo, and Alt-A loans
Leased land
Fixed and Adjustable rates
Consolidate debt
Reduce payment
Eliminate Mortgage Insurance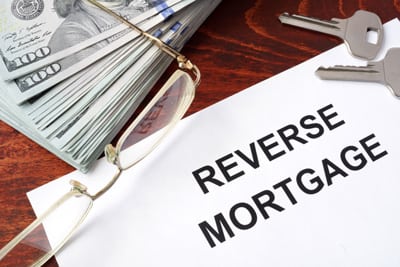 Purchase or refinance with a Reverse Mortgage
Enjoy homeownership and stay in your home with no required monthly payments
We have more than 25 years of experience
Welcome to Contempo Lending, Inc. We are a locally owned and operated Mortgage Broker located in beautiful Palm Springs, CA. When you choose Contempo Lending as your mortgage broker you are promised outstanding service and you can have the confidence that you are getting the best rate possible.
We search each of the loan programs offered by our many partners to find the best loan for you. You can find out more about this program and others by clicking on "Products" above. Contempo Lending charges the same low flat origination fee no matter what loan you choose, so we can focus on getting you the best mortgage loan available to fit your needs.
Comparison shop the rates and fees of our competitors and you will quickly see why Contempo Lending should be your first choice in mortgage lending.
We are confident you will have a great experience working with us and look forward to adding you to our growing list of satisfied clients!
Testimonial
I have used Contempo Lending for two different loan applications. One was extremely complex and difficult and was frankly given an initial chance of success that was near zero. It was not a large dollar transaction but considering the efforts of John and Cary, mostly beyond what you should expect, they treated this transaction as if it was a multimillion dollar loan. Their commitment to "we are going to make this work" was unbelievable and the outcome was success. The second transaction also presented challenges, the least of which was my constantly changing from one loan to one loan and refi and back to one loan. Again, the professionalism and dedication to getting a positive outcome was off the charts. I really can't say enough about this company. I would have no hesitation in recommending them to anyone who needs a mortgage or refi whether its a straight forward or complex. Thank you Contempo Lending and John and Cary!
P.S. If you need financing, do yourself a favor and go to Contempo Lending first before going to a bank.
– Andee K.
Testimonial
I just refinanced my mortgage with Contempo. They were honest, straightforward, efficient and professional. I highly recommend them for your borrowing needs.
– Darryl T.
Testimonial
Contempo Lending did a fantastic job with my last loan. They made the process simple and straight forward for me and got me the right loan for my needs. They are honest and passionate about helping all people attain home ownership regardless of their circumstances.
– Chris L.
When people are looking for a home, they are often looking for something that is move-in ready. While this might make the process easier, this can also make the home much more expensive. It is still possible to find a dream home even if the house requires a bit of renovation. This is also a great opportunity for homeowners to customize the home to meet their needs. What do potential homeowners need to know about taking out a mortgage to renovate a fixer-upper when compared to a conventional home loan? Take a look at some helpful information below.
When Buying A Fixer-Upper Is The Right Decision
There are several situations where buying a renovation project might seem like the logical decision. Remember that these projects are going to take time and money, so homeowners need to have both of these resources to complete the project. Of course, these projects are going to require a lot of construction skills, so it is important to either have the equipment and expertise or be willing to hire someone to do this. Furthermore, it is critical to look at the value of the property once the project is done. What type of return should homeowners expect after they finish the project? It should meet the needs of the homeowner while also providing a significant return.
Understanding The Financing Options
Homeowners are unlikely to have the cash to pay for all of these out of pocket, so it is important to take a look at a few financing options. An FHA 203k Mortgage is often a great option for those with a credit score of 580 or higher. These loans can cover a diverse array of construction projects.
There are also Fannie Mae HomeStyle Renovation Loans, which allow people to borrow up to 50 percent of the total value of the home for the project. Homeowners can also borrow against projected equity instead of having to wait to take out a traditional cash-out home refinance. This loan requires a credit score of 680 or higher and the renovation must be completed in less than 12 months.
These two loan options could be helpful for those who are looking to complete a home renovation project.
If you're looking for a new home, you've probably heard lots of advice about down payments. About how it's okay to just have a five percent down payment – you'll still get approved. About how you should make the down payment as small as possible to avoid cash flow problems.
In truth, you're actually better off making the largest down payment you can possibly afford. Even if you have to slice up other areas of your budget, save for a few more years before you buy, or take a second job on the weekends, it'll be worth it in the end. Here are just four reasons why you should make the largest down payment possible.
You Can Avoid Useless Insurance Premiums
Although you can buy a house with as little as a five percent down payment, it's in your best interest to make a much larger down payment if you can. Mortgage insurance premiums can be as high as one percent of the loan's value, which means until you've invested 20 percent of the home's value in equity, you'll have to pay an extra one percent every year. If you pay at least 20 percent of the purchase price upfront, you'll be able to avoid having to get private mortgage insurance – so you keep more of your money in your own pocket.
You'll Pay Much Less Interest
The less you have to borrow, the less you have to pay back – for more reasons than one.
When you take out a mortgage, the interest rate applies to the principal amount that you owe – and over time, the interest can run on top of interest, quickly outpacing the original sum. Having a larger down payment means the interest applies to a smaller sum. And that means it accumulates slower and ends up being a smaller amount over time.
You'll Have More Ammunition In A Bidding War
Offering up a larger down payment is also a great way to make sure you get your dream house, especially if it's a popular property with multiple offers. The seller isn't just going to consider who offers the most money – they're also going to consider which buyer is most likely to get a mortgage. After all, failing to get a mortgage is one of the most common reasons why real estate deals fail.
If you can show that you're able to make a larger down payment, you'll have a better shot at getting a mortgage – and that means sellers will prioritize you over other buyers.
You'll Get A Great Start On Building Equity
Your home equity is equal to the difference between your home's fair market value and the amount of debt invested into the home. If you don't have enough equity in your home and home prices in your neighborhood fall, you may find yourself in a situation where you owe more money on your home than it's worth – a phenomenon known as negative equity. By making the largest possible down payment you can, you'll have a great head start on building your home's equity – which may help you profit if you decide to sell in the future.
Buying a house isn't easy, but making the largest down payment you can afford will give you a great financial head start on home ownership. Want to learn more about how to afford the home of your dreams? Contact your local mortgage professional today for practical advice to help you maximize your down payment.
Last week's economic reporting included readings on home prices, new and pending home sales, and the post-meeting statement of the Fed's Federal Open Market Committee. Weekly readings on mortgage rates and jobless claims were also released.
S&P Case-Shiller Home Price Indices: Home Price Growth Breaks Records for Second Consecutive Month
National home prices grew by 16.60 percent year-over-year in May according to S&P Case-Shiller's National Home Price Index. April's reading reported year-over-year home price growth of 14.80 percent. Home price growth broke records for the second month in a row in May. S&P Case-Shiller's 20-City Home Price Index reported top home price growth in Phoenix, Arizona, Seattle, Washington, and San Diego, California again held the top three positions for US home price growth.
Home price growth exceeded expectations in the months since the covid pandemic arose as homeowners and homebuyers sought to relocate to less populated areas. Demand for homes continued to exceed inventories of homes for sale; this trend has driven home prices beyond the reach of many first-time and moderate-income buyers. While affordability issues won't be solved overnight, some slowing in home prices growth suggested that the national housing boom was easing as demand for homes slowed. Affordability became an obstacle for homebuyers who could not compete with rapidly escalating home prices, high demand for homes, and buyers prepared to make cash offers.
New and Pending Home Sales Fall
Rapidly rising home prices and few choices among available homes caused new home sales and pending home sales to fall in June. Homebuyers were frustrated with low inventories of homes and high home prices. Pending home sales fell by 1.90 percent in June; analysts expected an increase of 0.50 percent for pending home sales. Pending home sales in May rose by 8.30 percent.
June sales of new homes fell to a year-over-year pace of 676,000 sales as compared to May's reading of 724,000 sales of new homes. Analysts expected a year-over-year sales pace of 795,000 new homes sold. This was the lowest pace for sales of new homes since the onset of the pandemic.
Mortgage Rates, Jobless Claims Mixed
Freddie Mac reported mixed changes in average mortgage rates last week. Rates for 30-year fixed-rate mortgages rose by two basis points to 2.80 percent, but the average rate for 15-year fixed-rate mortgages fell by two basis points to 2.10 percent. The average rate for 5/1 adjustable rate mortgages fell by four basis points to 2.45 percent. Discount points averaged 0.70 percent for fixed-rate mortgages and 0.30 percent for 5/1 adjustable rate mortgages.
New jobless claims fell to 400,000 first-time claims filed as compared to the previous week's reading of 424,000 claims filed. Continuing jobless claims rose to 3.27 million ongoing claims filed last week as compared to 3.26 million ongoing jobless claims filed in the previous week.
The Federal Open Market Committee of the Federal Reserve announced that it did not raise the Federal Reserve's key target interest rate range of 0.00 to 0.25 percent.
The University of Michigan's Consumer Sentiment Index for July was released with an index reading of 81.2; a reading of 80.5 was expected based on June's index reading of 80.8.
What's Ahead
This week's scheduled economic reporting includes readings on construction spending and labor sector readings on jobs growth and national unemployment. Weekly reporting on mortgage rates and jobless claims will also be released.