Tired of shopping for
the best mortgage rates?
submit a mortgage application online
Locally owned and operated
We know the Coachella Valley!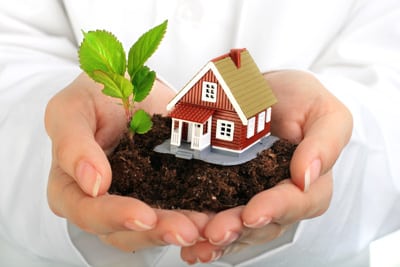 FHA, Conventional, VA, USDA, Jumbo, and Alt-A loans
Leased land
Fixed and Adjustable rates
Low and no down payments options available
Jumbo Loans – over conforming limits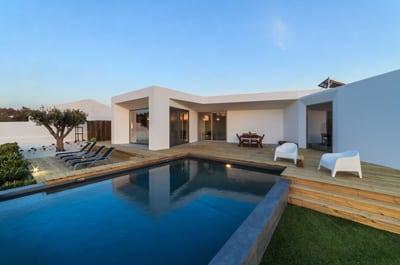 FHA, Conventional, VA, USDA, Jumbo, and Alt-A loans
Leased land
Fixed and Adjustable rates
Consolidate debt
Reduce payment
Eliminate Mortgage Insurance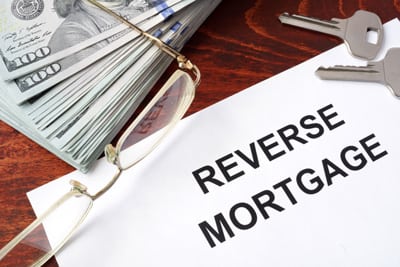 Purchase or refinance with a Reverse Mortgage
Enjoy homeownership and stay in your home with no required monthly payments
We have more than 25 years of experience
Welcome to Contempo Lending, Inc. We are a locally owned and operated Mortgage Broker located in beautiful Palm Springs, CA. When you choose Contempo Lending as your mortgage broker you are promised outstanding service and you can have the confidence that you are getting the best rate possible.
We search each of the loan programs offered by our many partners to find the best loan for you. You can find out more about this program and others by clicking on "Products" above. Contempo Lending charges the same low flat origination fee no matter what loan you choose, so we can focus on getting you the best mortgage loan available to fit your needs.
Comparison shop the rates and fees of our competitors and you will quickly see why Contempo Lending should be your first choice in mortgage lending.
We are confident you will have a great experience working with us and look forward to adding you to our growing list of satisfied clients!
Testimonial
I have used Contempo Lending for two different loan applications. One was extremely complex and difficult and was frankly given an initial chance of success that was near zero. It was not a large dollar transaction but considering the efforts of John and Cary, mostly beyond what you should expect, they treated this transaction as if it was a multimillion dollar loan. Their commitment to "we are going to make this work" was unbelievable and the outcome was success. The second transaction also presented challenges, the least of which was my constantly changing from one loan to one loan and refi and back to one loan. Again, the professionalism and dedication to getting a positive outcome was off the charts. I really can't say enough about this company. I would have no hesitation in recommending them to anyone who needs a mortgage or refi whether its a straight forward or complex. Thank you Contempo Lending and John and Cary!
P.S. If you need financing, do yourself a favor and go to Contempo Lending first before going to a bank.
– Andee K.
Testimonial
I just refinanced my mortgage with Contempo. They were honest, straightforward, efficient and professional. I highly recommend them for your borrowing needs.
– Darryl T.
Testimonial
Contempo Lending did a fantastic job with my last loan. They made the process simple and straight forward for me and got me the right loan for my needs. They are honest and passionate about helping all people attain home ownership regardless of their circumstances.
– Chris L.
If you're like most homeowners, you probably believe that one missed mortgage payment won't have a noticeable impact on your FICO score. People get behind now and then, and besides, you've been faithfully making payments on time for years. How bad could it be?
In truth, even one missed mortgage payment could seriously damage your FICO score. Lenders can report missed monthly payments whenever they choose – they don't need to wait until a certain date to do it. That means even if your mortgage payment is a few days late, your lender may report it as unpaid.
So what exactly happens to a FICO score when you miss a mortgage payment? Here's what you need to know.
Payment History: The Single Largest Factor In Determining Your Credit Score
FICO scores are calculated based on several different criteria, the largest of them being your payment history. A full 35% of your credit score is determined by how often you pay your bills on time and in full. And although FICO says that one or two late payments aren't going to decimate your credit score, they will shave off some points that could have made the difference between a low-risk and high-risk interest rate.
Consumers With Higher Scores Have More To Lose
A 2011 FICO study analyzed the impact of late mortgage payments on consumer credit scores. The study grouped consumers into three groups based on their starting FICO score, with Consumer A having a score of 680, Consumer B a score of 720, and Consumer C a score of 780. The findings?
Even if you have a credit score of 780, being just 30 days late on a mortgage payment can result in a 100-point drop. And it can take up to three years to earn that credit back. In contrast, a consumer with a score of 680 who is 30 days late will see only a 70 point drop and can recover their original score within 9 months.
The takeaway? Contrary to popular belief, people with high credit scores stand to lose more from a missed payment than people with low credit scores.
There Are Varying Degrees Of "Late"
One common misconception is that if you miss a mortgage payment, it doesn't matter if it's 30, 60, or 90 days overdue. The mainstream thinking is that late is late is late. But that's not how FICO sees it.
Although borrowers with credit scores under 700 won't see much of a decline after 30 days late, borrowers with a higher credit score will. If you have a credit score of 720 and you're 30 days late on your mortgage, your score will fall to about 640. If you're 90 days late, that score will fall again this time, to about 620.
That means if you miss a mortgage payment, you need to get in touch with your lender as soon as possible in order make repayment arrangements and hope they haven't yet reported the overdue payment. It's your best shot at protecting your FICO score.
Credit scores can be vulnerable to all sorts of factors, which is why if you're looking into mortgages, you'll want to consult an expert. A qualified mortgage professional can help you find a mortgage you can afford, so your credit will stay intact. Contact your local mortgage expert to learn more.
Home prices continued to rise at record rates in May according to S&P Case-Shiller Home Price Indices. National home prices rose by 16.60 percent year-over-year in May as compared to 14.80 percent year-over-year price growth in April. The 10-City Home Price Index reported home prices rose 16.40 percent year-over-year and 1.90 percent month-to-month.
20-City Home Price Index Reports 17 Percent Home Price Growth Year-Over-Year
S&P Case-Shiller's 20-City Home Price Index reported month-to-month home price growth of two percent in May as year-over-year home price gains rose from April's reading of 15 percent to 17 percent year-over-year home price growth.
All cities participating in the 20-City Home Price Index reported home price gains in May. Three cities held their positions with top rates of home price growth. Phoenix Arizona held first place with year-over-year home price growth of 25.90 percent; San Diego, California reported 24.70 percent home price growth. Seattle Washington held third place with 23.40 percent year-over-year home price growth in May.
Home Price Growth Expected to Slow as Buyers Drop Out of Market
Craig Lazarra, managing director and global head of index investment strategy at S&P down Jones Indices said he found himself "running out of superlatives to describe the record increases in home prices." Analysts credited homebuyer relocation from urban areas to less populated suburban and rural areas for driving up prices. The pandemic initially drove this trend and continues to do so today. Other factors pushing home prices higher included high demand for homes exceeding homes available. As millennials reach their prime-home buying years, demand for homes will increase. Low mortgage rates also encouraged would-be home buyers into the housing market.
High demand for homes drives home prices up, but slower sales suggest that buyers are reaching a tipping point with affordability. Fewer buyers will raise the inventory of available homes and cause home prices to fall. First-time and moderate-income buyers continue to face affordability constraints in many areas, but home prices likely won't fall significantly in the near term.
In related news, the Federal Housing Finance Agency reported similar readings for single-family homes owned or financed by Fannie Mae and Freddie Mac. Home prices rose 1.70 percent from April to May and 18.00 percent year-over-year in May. Readings from FHFA include seasonally-adjusted purchase-only data; refinance transactions were not included.
If you have equity in your home, you may wonder how you can access it. You don't want to sell your home, but you know you've earned a profit from it.
We have many options to secure your home's equity, one of which is the FHA cash-out refinance. Unlike the FHA streamline refinance, you don't have to be a current FHA borrower. As long as you meet the requirements below, you can use an FHA loan to cash into your home's equity.
Qualifying for the FHA Cash-Out Refinance
Like an FHA purchase loan, the FHA cash-out refinance has simple requirements:
Minimum 600 credit score
Maximum 43% debt-to-income ratio
Proof you'll occupy the property as your primary residence
Stable income and employment for 2 years
Over 20% home equity
Make at least 12 months of timely payments on your current loan
How Much Can You Borrow?
The FHA cash-out refinance allows you to tap into your home's equity, but you must leave 20% untouched.
Here's an example:
Your home is worth $300,000 and your current mortgage is $150,000. With a new FHA cash-out refinance, you can borrow up to $240,000, but first, you must deduct the amount of your outstanding mortgage.
This leaves you with $90,000 in equity.
$300,000 x.8 = $240,000
$240,000 – $150,000 = $90,000
If you can afford the payment without going over the 43% debt-to-income ratio requirement, you could take out $90,000 from your home's equity, leaving $60,000 untouched.
How to Use an FHA Cash-Out Refinance
The nice thing about the FHA cash-out refinance is you don't have to justify how you're using the funds. You earned the equity and it's your right to withdraw it, but here are a few common uses:
Home renovations, repairs, or additions
Debt consolidation
Pay for college or prepay for a college education
Consolidate a first and second mortgage
Save as an emergency fund
How to get an FHA Cash-Out Refinance
Securing an FHA cash-out refinance is simple using these steps:
Complete an application and get pre-approved by a lender, compare your options and see if you qualify for any other cash-out loan including a conventional cash-out refinance
Decide which loan you want, including if you want a fixed-rate or ARM
Provide the documentation required including paystubs, W-2s, tax returns, asset statements, and proof of employment
Arrange an appraisal time with the appraiser (you'll need a new appraisal)
Work with the loan officer to clear your conditions
Close on the loan and receive your cash
Bottom Line
If you're thinking about tapping into your home's equity, an FHA cash-out refinance can be a great option, especially if you have less-than-perfect credit. FHA loans have flexible guidelines and allow borrowers to get the money they need to complete their life goals.
You've worked hard to earn your home's equity. If you need it for other purposes, let us help you access it. We'll discuss your options, go over the costs, and make sure it's the right option for you!