Tired of shopping for
the best mortgage rates?
submit a mortgage application online
Locally owned and operated
We know the Coachella Valley!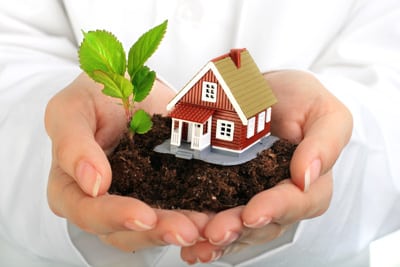 FHA, Conventional, VA, USDA, Jumbo, and Alt-A loans
Leased land
Fixed and Adjustable rates
Low and no down payments options available
Jumbo Loans – over conforming limits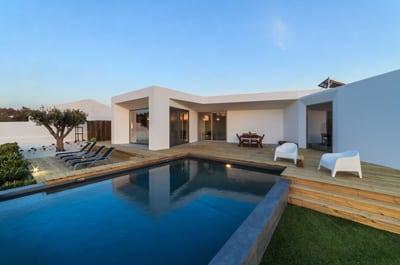 FHA, Conventional, VA, USDA, Jumbo, and Alt-A loans
Leased land
Fixed and Adjustable rates
Consolidate debt
Reduce payment
Eliminate Mortgage Insurance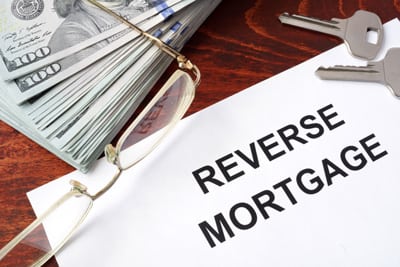 Purchase or refinance with a Reverse Mortgage
Enjoy homeownership and stay in your home with no required monthly payments
We have more than 25 years of experience
Welcome to Contempo Lending, Inc. We are a locally owned and operated Mortgage Broker located in beautiful Palm Springs, CA. When you choose Contempo Lending as your mortgage broker you are promised outstanding service and you can have the confidence that you are getting the best rate possible.
We search each of the loan programs offered by our many partners to find the best loan for you. You can find out more about this program and others by clicking on "Products" above. Contempo Lending charges the same low flat origination fee no matter what loan you choose, so we can focus on getting you the best mortgage loan available to fit your needs.
Comparison shop the rates and fees of our competitors and you will quickly see why Contempo Lending should be your first choice in mortgage lending.
We are confident you will have a great experience working with us and look forward to adding you to our growing list of satisfied clients!
Testimonial
I have used Contempo Lending for two different loan applications. One was extremely complex and difficult and was frankly given an initial chance of success that was near zero. It was not a large dollar transaction but considering the efforts of John and Cary, mostly beyond what you should expect, they treated this transaction as if it was a multimillion dollar loan. Their commitment to "we are going to make this work" was unbelievable and the outcome was success. The second transaction also presented challenges, the least of which was my constantly changing from one loan to one loan and refi and back to one loan. Again, the professionalism and dedication to getting a positive outcome was off the charts. I really can't say enough about this company. I would have no hesitation in recommending them to anyone who needs a mortgage or refi whether its a straight forward or complex. Thank you Contempo Lending and John and Cary!
P.S. If you need financing, do yourself a favor and go to Contempo Lending first before going to a bank.
– Andee K.
Testimonial
I just refinanced my mortgage with Contempo. They were honest, straightforward, efficient and professional. I highly recommend them for your borrowing needs.
– Darryl T.
Testimonial
Contempo Lending did a fantastic job with my last loan. They made the process simple and straight forward for me and got me the right loan for my needs. They are honest and passionate about helping all people attain home ownership regardless of their circumstances.
– Chris L.
There are a few parts of American culture that people believe define this country. One element is the dream of homeownership. There is a strong belief that people need a place to call home. Therefore, since the dawn of this country, the government has tried to incentivize people to purchase a home.
At the same time, there are some people who are looking at the younger generation, wondering if this American Dream is starting to change. Is homeownership still a part of the American Dream?
Americans Still Believe In The Idea Of Homeownership
Hard work and owning a home appear to be inseparable. There is still a belief that as long as people work hard and save money, they can fulfill the American Dream by buying a home. Real estate professionals regularly take surveys that show that people still want to be a homeowner for the sake of owning a home. While it is true that owning a home provides more control and creates investment opportunities, owning a home still has an allure to people that is undeniable.
Millennials Want To Own A Home As Well
Millennials appear to believe most strongly in owning a home, indicating that this is still a part of the American Dream. Even though some people thought that millennials were simply going to rent forever, this is not the case. The reality is that many young adults have not purchased a home because they could not afford one. Student loans and a lack of wage growth compared to housing increases simply made it harder. With interest rates lower than they ever have been in the past, many young adults are ready to make the jump to purchase a home.
Homeownership Is Still A Part Of The American Dream
Ultimately, many millennials simply put off the idea of getting married and having children, so they put off the idea of homeownership as well. Now that this milestone has arrived, there are many young adults who are looking to purchase a home for the first time. This indicates that owning a home is still a key part of the American Dream.
There are many people who are looking at the housing market wondering if now is the time to make the jump from renting to owning. At the same time, is it more affordable to rent a home? Or, is it a smarter move to buy a home? Even though many people like the comfort of renting because it is someone else's problem if something goes wrong, waiting too long to purchase a home could be costly. Here are a few of the most important points you need to keep in mind when it comes to renting versus buying a home.
Renters Spend A Higher Percentage Of Their Income On Housing
First, renters usually put a higher percentage of their income toward housing than homeowners. When looking at the numbers, people may believe that the percentage is higher for renters purely because people who own homes make more money; however, this is not necessarily the case. People who rent still spend a greater percentage of their monthly income on housing than people who own a home.
Renters Often Have Trouble Investing In Other Assets
One of the major advantages of owning a home is that it is going to appreciate over time. Not only is a house an investment, but because homeowners spend less of their money on housing, they have money to invest in other assets. For example, someone who spends a lot of money on rent might not be able to invest in retirement accounts, such as a 401k. Homeowners are not only building equity in their homes but also investing money elsewhere.
Rent Goes Up While Mortgages Stay The Same
A lot of homeowners decide to take out a 30-year fixed mortgage, which means that their mortgage payments are going to stay the same throughout the life of the loan. Renters are more vulnerable to cost increases. Whenever someone renews a lease, rent payments usually go up. Therefore, this projects vastly different economic futures for homeowners versus renters. With a home loan, the only expenses that might go up are taxes and insurance. In contrast, renters are subject to the supply and demand laws of the rental market.
Now might be the time to make the jump to homeownership.
With all of the rigmarole that goes into packing up your old home and moving into the new one, there are a lot of details that can get lost in the mix. From cleaning up the old house to handing over the keys, there's no shortage of small tasks that need to be completed. If you'll soon be prepping for the exciting move into your next home, here are some ways to prepare yourself for this busy time.
Do A Spring Clean, Even When It's Not Spring!
Spring cleaning may be something that people only do once a year, but it's actually a great way to prep for the move you're about to make. Instead of thinking on a smaller-scale though, you'll want to hit every room in your house so there's less to pack up come moving time. While no actual cleaning will be necessary until you're moving out, this pre-clean is the perfect opportunity to discard unwanted items, shred old papers and drop off any old and unworn clothes in the donation bins.
Write And Review Your To-Do List
Whether there are supplies you need to buy before the big moving day or a few minor touch-ups that you'd like to complete on your house, start compiling a list of all the things you need to do before and on the day you're scheduled to move. While these small details can add up to a lot of work, a list will mean that nothing is left behind or forgotten that can create extra headaches when there's no time to deal with them.
Keep A Separate Box For Essentials
Many homebuyers get so excited about the premise of packing that they stick a lot of important items in a box and send them along on the moving truck, but a few boxes with the much needed essentials should be brought along with you. Whether its cosmetics or available food items, having the things you'll need is the only way to ensure a bit of added comfort on your first night in your new home.
Packing up your stuff and moving into your new home is a considerable task, but by being prepared and doing a little cleaning in advance, you can make the process a little bit easier for you and your family. If you're currently on the market for a home, you may want to contact one of our local real estate professionals for more information.