Tired of shopping for
the best mortgage rates?
submit a mortgage application online
Locally owned and operated
We know the Coachella Valley!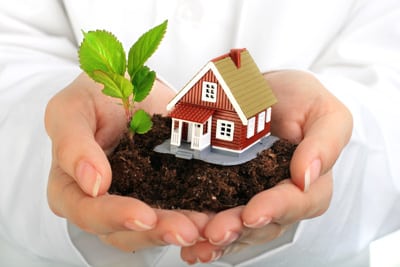 FHA, Conventional, VA, USDA, Jumbo, and Alt-A loans
Leased land
Fixed and Adjustable rates
Low and no down payments options available
Jumbo Loans – over conforming limits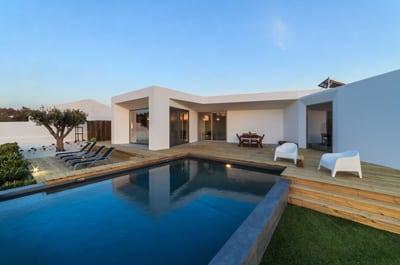 FHA, Conventional, VA, USDA, Jumbo, and Alt-A loans
Leased land
Fixed and Adjustable rates
Consolidate debt
Reduce payment
Eliminate Mortgage Insurance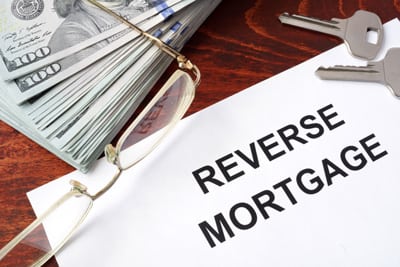 Purchase or refinance with a Reverse Mortgage
Enjoy homeownership and stay in your home with no required monthly payments
We have more than 25 years of experience
Call us at
(760) 781-5111
Welcome to Contempo Lending, Inc. We are a locally owned and operated Mortgage Broker located in beautiful Palm Springs, CA. When you choose Contempo Lending as your mortgage broker you are promised outstanding service and you can have the confidence that you are getting the best rate possible.
We search each of the loan programs offered by our many partners to find the best loan for you. You can find out more about this program and others by clicking on "Products" above. Contempo Lending charges the same low flat origination fee no matter what loan you choose, so we can focus on getting you the best mortgage loan available to fit your needs.
Comparison shop the rates and fees of our competitors and you will quickly see why Contempo Lending should be your first choice in mortgage lending.
We are confident you will have a great experience working with us and look forward to adding you to our growing list of satisfied clients!
Testimonial
I have used Contempo Lending for two different loan applications. One was extremely complex and difficult and was frankly given an initial chance of success that was near zero. It was not a large dollar transaction but considering the efforts of John and Cary, mostly beyond what you should expect, they treated this transaction as if it was a multimillion dollar loan. Their commitment to "we are going to make this work" was unbelievable and the outcome was success. The second transaction also presented challenges, the least of which was my constantly changing from one loan to one loan and refi and back to one loan. Again, the professionalism and dedication to getting a positive outcome was off the charts. I really can't say enough about this company. I would have no hesitation in recommending them to anyone who needs a mortgage or refi whether its a straight forward or complex. Thank you Contempo Lending and John and Cary!
P.S. If you need financing, do yourself a favor and go to Contempo Lending first before going to a bank.
– Andee K.
Testimonial
I just refinanced my mortgage with Contempo. They were honest, straightforward, efficient and professional. I highly recommend them for your borrowing needs.
– Darryl T.
Testimonial
Contempo Lending did a fantastic job with my last loan. They made the process simple and straight forward for me and got me the right loan for my needs. They are honest and passionate about helping all people attain home ownership regardless of their circumstances.
– Chris L.
Last week's economic reports included readings from the National Association of Home Builders and Commerce Department releases on Housing Starts and Building Permits issued. Weekly readings on mortgage rates and first-time jobless claims were released, along with a monthly report on consumer sentiment.
NAHB: Home Builder Housing Market Index Drops 1 Point
August's reading for the National Association of Home Builders Housing Market Index dropped one point to 67. This was the lowest reading for home builder confidence in housing market conditions in 11 months. Analysts said that trade wars are causing concern among builders due to higher costs for building materials. Higher costs will be passed on to home buyers, many of whom are already challenged by rising home prices and strict mortgage approval requirements.
Housing starts reached 1.168 million on an annual basis in July; analysts expected 1.270 million starts based on June's reading of 1.158 million starts. Building permits issued increased in Jul with 1.311 million permits issued on an annual basis. June's reading was 1.292 permits issued. Lower numbers of available new homes were a potential problem for housing sector, but demand remains high.
Mortgage Rates and New Jobless Claims Lower
Freddie Mac reported lower average mortgage rates last week; the rate for 30-year fixed rate mortgages fell six basis points to 4.53 percent. The average rate for a 15-year fixed rate mortgages fell four basis points to 4.01 percent and rates for a 5/1 adjustable rate mortgage averaged three basis points lower at 3.87 percent.
First-time jobless claims fell to 212,000 new claims as compared to expectations of 215,000 new claims and the prior week's reading of 214,000 new clams filed. The latest reading approached the level of new jobless claims seen as a post-recession low First-time unemployment claims indicate levels of lay-offs and are viewed by analysts as an indicator of job market performance.
The University of Michigan reported that consumer sentiment reached its lowest reading since 2006. Analysts said that consumer concerns were concentrated among the bottom third of income ranges surveyed. Rising consumer costs caused August's consumer confidence index to slip to 95.3 as compared to an expected index reading of 98.5. July's consumer sentiment reading was 97.9.
What's Ahead
This week's scheduled economic reports include readings on new and pre-owned home sales and minutes from the most recent meeting of the Fed's Federal Open Market Committee. Weekly readings on mortgage rates and new jobless claims will also be released.
First impressions matter when you're selling your home. Curb appeal is what draws potential buyers to your home. It can make or break a home sale.
Attractive landscaping or an appealing entryway can determine whether or not buyers walk through your front door. If the outside of your house is poorly kept up, they probably won't bother to see the inside.
You don't have to have a large budget or tons of time to make your home look appealing from the outside. Here are some easy outdoor projects that will help you sell your home.
Get Rid Of Clutter
Getting rid of clutter and garbage in your yard is one of the easiest and cheapest things that you can do to make your home look great. Pretend that you are a buyer. Walk around your home and look for clutter. Pick up any plastic, paper, branches or other garbage that has made its way into your yard. Remove trash cans, skateboards, bikes and garden tools. If you have newspapers on your front porch, clear them away.
Clean Up The Landscaping
The last thing that you want is for buyers to pull up to your house and see an overgrown lawn that is littered with weeds. If you have listed your home on the market, it is important to keep the lawn looking neat and trimmed. Prune overgrown shrubs and trim hedges. Weed and water your flower gardens. Add a layer of mulch to all of your flower beds, as well. Sweep away any dead leaves or small branches. Make sure that you are mowing and weed-eating your lawn on a regular basis.
Repaint the Exterior
Repainting your exterior doesn't cost a ton of money and it can enhance the value of your home quite a bit. It is especially important to repaint if your existing wood trim and front door have peeling paint. Adding a new coat of paint can be done over a weekend in most cases.
Update Lighting
If you have old or broken exterior lighting, consider updating it. This is another job that does not take much time or money and can quickly give your home a facelift. Plus, exterior lighting is a great safety feature and something that most buyers appreciate.
Replace Broken Fixtures
Take a look at your door hardware, doorbell, house numbers, mailbox and other exterior fixtures. Do they look worn or old? Are they broken? If the answer to either of these questions is yes, then it is time to replace these things. Brushed nickel or bronze are both very nice exterior finishes. They work equally well in both contemporary and traditional homes.
Whether you are looking to reinvest in a new property or access your home equity for improvement projects, your trusted mortgage professional is available to answer all of your financing questions.
Football season has kicked off, temperatures are cooling and pumpkin spice everything is for sale in the stores. Yes, fall is here. While most people associate the spring and summer months as the ideal times of year to buy or sell, fall is still a great time to put your home on the market.
Families tend to want to get into their new homes prior to the holiday season, so buyers are typically still very active during the fall months. That said, there are plenty of ways that you can ready your home for a fast fall sale. Here's a look at several tried and true tips to increase your curb appeal and move your property this autumn:
Keep The Yard Free Of Debris
Chances are your yard is full of leaves in the fall. But because temperatures are cooler and the days are shorter, fall is also a time of the year when your lawn looks its greenest and most lush. Make sure your leaves are cleaned up to show off the true potential of your yard (not to mention create the impression that your home is well maintained and cared for). Rake daily if you have to. If you don't like raking, set the lawn mower to a low setting and bag the mulched leaves.
Autumn Curb Appeal
Buy some mums, a haystack and perhaps even some pumpkins or gourds to decorate your home with. These are perfect fall decor and can really help make your home stand out to potential buyers.
Hit The Lights
The days are shorter in the fall, which means that the natural light inside of your home may be waning during show times. That said, make sure all of the lights in the home are turned on prior to showings to create a well-lit, welcoming environment.
Clean The Fireplace
With the nights getting cooler, fall is the perfect time of the year to start up the fireplace. If you have a gas fireplace, make sure that this is mentioned in the listing. Also make sure that the fireplace is clean and looks inviting in case the buyer wants to turn it on. If you have a natural fireplace, don't fret. Even if you don't use it, make sure that it's cleaned out and looks ready to use.
Clean Your Gutters
In addition to making sure your yard is leaf-free, make sure that your gutters are also clean. You don't want to give buyers the impression that your home isn't well cared for. Plus, gutters overflowing with leaves can make the buyer think that the home requires excessive maintenance, which can be a turn off.
While preparing to sell your home, don't forget to plan ahead for your new home. Contact your trusted mortgage professional to get your pre-approval and financing in order.