Tired of shopping for
the best mortgage rates?
submit a mortgage application online
Locally owned and operated
We know the Coachella Valley!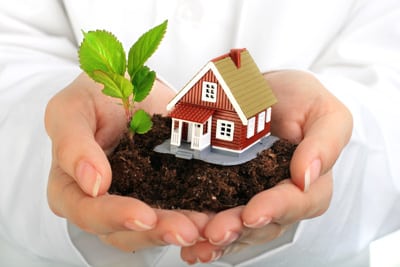 FHA, Conventional, VA, USDA, Jumbo, and Alt-A loans
Leased land
Fixed and Adjustable rates
Low and no down payments options available
Jumbo Loans – over conforming limits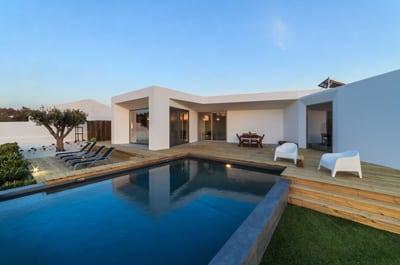 FHA, Conventional, VA, USDA, Jumbo, and Alt-A loans
Leased land
Fixed and Adjustable rates
Consolidate debt
Reduce payment
Eliminate Mortgage Insurance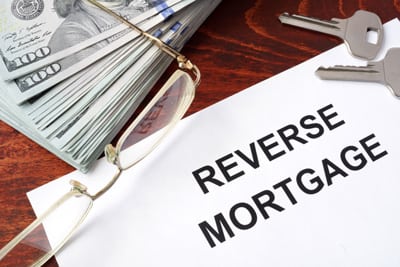 Purchase or refinance with a Reverse Mortgage
Enjoy homeownership and stay in your home with no required monthly payments
We have more than 25 years of experience
Welcome to Contempo Lending, Inc. We are a locally owned and operated Mortgage Broker located in beautiful Palm Springs, CA. When you choose Contempo Lending as your mortgage broker you are promised outstanding service and you can have the confidence that you are getting the best rate possible.
We search each of the loan programs offered by our many partners to find the best loan for you. You can find out more about this program and others by clicking on "Products" above. Contempo Lending charges the same low flat origination fee no matter what loan you choose, so we can focus on getting you the best mortgage loan available to fit your needs.
Comparison shop the rates and fees of our competitors and you will quickly see why Contempo Lending should be your first choice in mortgage lending.
We are confident you will have a great experience working with us and look forward to adding you to our growing list of satisfied clients!
Testimonial
I have used Contempo Lending for two different loan applications. One was extremely complex and difficult and was frankly given an initial chance of success that was near zero. It was not a large dollar transaction but considering the efforts of John and Cary, mostly beyond what you should expect, they treated this transaction as if it was a multimillion dollar loan. Their commitment to "we are going to make this work" was unbelievable and the outcome was success. The second transaction also presented challenges, the least of which was my constantly changing from one loan to one loan and refi and back to one loan. Again, the professionalism and dedication to getting a positive outcome was off the charts. I really can't say enough about this company. I would have no hesitation in recommending them to anyone who needs a mortgage or refi whether its a straight forward or complex. Thank you Contempo Lending and John and Cary!
P.S. If you need financing, do yourself a favor and go to Contempo Lending first before going to a bank.
– Andee K.
Testimonial
I just refinanced my mortgage with Contempo. They were honest, straightforward, efficient and professional. I highly recommend them for your borrowing needs.
– Darryl T.
Testimonial
Contempo Lending did a fantastic job with my last loan. They made the process simple and straight forward for me and got me the right loan for my needs. They are honest and passionate about helping all people attain home ownership regardless of their circumstances.
– Chris L.
Before taking out a mortgage to buy a home, it's time to take a realistic survey of your finances so that you can determine your price range and what size of home you can comfortably afford.
Buying a home that suits your finances will mean that your mortgage payments will be easily within your budget and won't cause you financial stress.
Stay In Your Price Range
Many people, when offered a large mortgage by the bank, are tempted to buy homes that are outside of their price range.
It's easy to see why a larger property or a more luxurious home might be appealing, but by stretching too far beyond your means you are courting with disaster.
If your monthly mortgage rate just barely fits within your budget, without room for savings, retirement contributions, or to build up an emergency fund – it will only be a matter of time before things start to get tight.
What happens if you lose your job, or if your income decreases? If you are unable to meet your mortgage payments, it is easy to slip very quickly into debt or even bankruptcy. This is why it is so crucial to buy a home that fits your budget.
Here Are Some Questions To Ask Yourself For Figuring Out How Much Mortgage You Can Comfortably Afford:
Make a detailed budget that chronicles your monthly incomings and outgoings. How much money do you really have each month to work with?
What type of safety net do you have if something goes wrong, in terms of savings and family support?
How large of a down payment are you able to save up? At least 20% of the property cost is recommended, but more is always better.
How much outstanding debt do you have from your other lenders, such as your credit card debts, your bank loans, student loans, etc?
How stable is your income? Do you have a steady paycheck or are you self-employed with variable income?
Are you willing to change your lifestyle and lead a more frugal life to get the house you want? Is there anywhere you can cut expenses and spend more on your mortgage payment?
What will be the total of all of the costs associated with purchasing the home, including closing costs, inspections and other fees?
What are the costs associated with moving? Don't forget to include the moving van, new appliances, hotel expenses, gas and meals out during the transition period.
Once you have asked yourself these questions and taken a close look at your budget, you will be able to determine realistically what you can afford when buying a home – so that you can find that dream home that meets your budget. For more helpful advice, contact your trusted mortgage professional.
If you are thinking about purchasing your first home in the near future, then you need to be aware of the costs that you are going to take on. When you are looking at the cost of a home, it is very tempting to focus on the sticker price of the home. Even though the down payment is going to be the largest check you are going to write, this is not the only cost that you are going to pay.
There are numerous other costs for which you need to budget as well. By thinking about all of these costs ahead of time, you can make a smart financial decision for you and your family.
Think About The Real Estate Taxes
Depending on the part of the country in which you live, real estate taxes can be significant. For example, it is not unusual for even a modest home to cost thousands of dollars in real estate taxes per year. Therefore, even though you have budgeted for your monthly mortgage payment, make sure that you have budgeted for real estate taxes as well. Usually, your mortgage lender is going to hold your real estate taxes in escrow for you so you don't end up having to write a large check at the end of the year.
Homeowners' Insurance And Utility Costs
In addition, you also need to think about homeowners' insurance and utility costs. Some of the utilities that you have to pay for include internet, phone, cable, gas, electricity, and water. When this is added to your homeowners' insurance expenses, this can also add up to several hundred dollars per month. Therefore, make sure that you can afford not only the mortgage payment but these recurring monthly expenses as well.
Budget For Your First Home Accordingly
Some of the other expenses that you might have to incur when it comes to your first home include maintenance and repair bills. Therefore, you should make sure that you sit down with an experienced planner and ensure that you can afford the combined expenses. Otherwise, you might end up being priced out of your first home before you realize it.
When people are thinking about moving, they want to make sure they find the right neighborhood. At the same time, it is not always easy for many homeowners to decide where they are going to live. Particularly if they are not familiar with the local community, there are a few important points that everyone should keep in mind. By thinking about these factors ahead of time, potential homeowners are going to place themselves in a position to be successful when they purchase their next home.
Consider The Importance Of The Schools
Many people who are moving are looking for a bigger house because their family is getting larger. Therefore, one of the most important factors that families need to think about involve the quality of the schools. Schools are going to play a major role in the pricing of the neighborhood. Think about whether the kids are going to go to public school or private school. For families that are going to send their kids to public school, they need to think about the quality of the public schools and what school system the neighborhood is zoned for.
Think About The Commute To Work
Another important factor that the family should consider is the commute to work. There are many people who are moving in an effort to shorten their commute or because they are getting a new job. Therefore, it is a smart idea to think about the traffic, the time it will take to work, and how challenging the driving route is going to be. This is going to play a major role and where the family is going to end up settling.
The Access To Amenities
Finally, it is also important to think about access to amenities. This could include parks, shopping, hiking trails, and even access to the airport. Families need to think about what is important to them and prioritize this during the housing search. It is also a great idea to think about any development that might be taking place in the local area that could influence housing prices in the future. All of these factors should be considered when families are considering which neighborhood they would like to move to.