Tired of shopping for
the best mortgage rates?
submit a mortgage application online
Locally owned and operated
We know the Coachella Valley!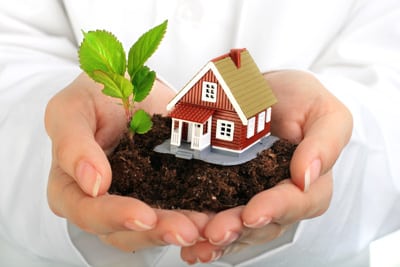 FHA, Conventional, VA, USDA, Jumbo, and Alt-A loans
Leased land
Fixed and Adjustable rates
Low and no down payments options available
Jumbo Loans – over conforming limits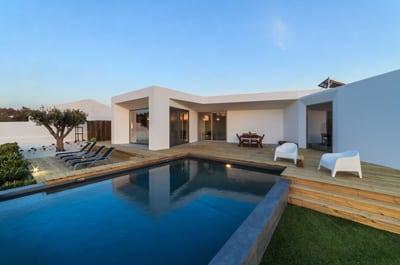 FHA, Conventional, VA, USDA, Jumbo, and Alt-A loans
Leased land
Fixed and Adjustable rates
Consolidate debt
Reduce payment
Eliminate Mortgage Insurance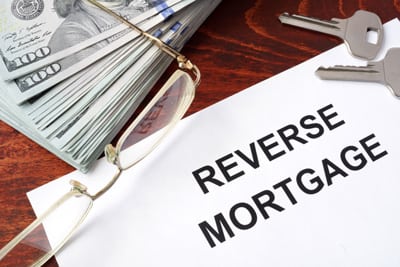 Purchase or refinance with a Reverse Mortgage
Enjoy homeownership and stay in your home with no required monthly payments
We have more than 25 years of experience
Welcome to Contempo Lending, Inc. We are a locally owned and operated Mortgage Broker located in beautiful Palm Springs, CA. When you choose Contempo Lending as your mortgage broker you are promised outstanding service and you can have the confidence that you are getting the best rate possible.
We search each of the loan programs offered by our many partners to find the best loan for you. You can find out more about this program and others by clicking on "Products" above. Contempo Lending charges the same low flat origination fee no matter what loan you choose, so we can focus on getting you the best mortgage loan available to fit your needs.
Comparison shop the rates and fees of our competitors and you will quickly see why Contempo Lending should be your first choice in mortgage lending.
We are confident you will have a great experience working with us and look forward to adding you to our growing list of satisfied clients!
Testimonial
I have used Contempo Lending for two different loan applications. One was extremely complex and difficult and was frankly given an initial chance of success that was near zero. It was not a large dollar transaction but considering the efforts of John and Cary, mostly beyond what you should expect, they treated this transaction as if it was a multimillion dollar loan. Their commitment to "we are going to make this work" was unbelievable and the outcome was success. The second transaction also presented challenges, the least of which was my constantly changing from one loan to one loan and refi and back to one loan. Again, the professionalism and dedication to getting a positive outcome was off the charts. I really can't say enough about this company. I would have no hesitation in recommending them to anyone who needs a mortgage or refi whether its a straight forward or complex. Thank you Contempo Lending and John and Cary!
P.S. If you need financing, do yourself a favor and go to Contempo Lending first before going to a bank.
– Andee K.
Testimonial
I just refinanced my mortgage with Contempo. They were honest, straightforward, efficient and professional. I highly recommend them for your borrowing needs.
– Darryl T.
Testimonial
Contempo Lending did a fantastic job with my last loan. They made the process simple and straight forward for me and got me the right loan for my needs. They are honest and passionate about helping all people attain home ownership regardless of their circumstances.
– Chris L.
By now, it should be apparent that this COVID-19 (Corona-virus) pandemic is going to be here for several months. It is already causing the market to plummet and is disrupting jobs all over the country. Many people who work as hourly employees (or are independent contractors) are starting to suffer. As people's budgets start to feel the squeeze, this is exactly the time that people should be relying on an emergency fund; however, for those who don't have one, it is time to start saving.
How To Create An Emergency Fund
Even though cash assistance from the government might be coming soon, this is not going to be enough to get people through the crisis. To start building an emergency fund, it is important to take a look at the regular income first. Try to figure out how many shifts are going to cut and estimate what money is left (unless you are a salaried employee).
After this, take a look at other possible sources of credit. Know the limits on the card and figure out to what extent these cards can be drawn out. If there is an income tax refund coming, plan for this; however, remember that the government might be behind.
Finally, try to cut spending where possible. Remember that vacations should be postponed, given travel restrictions. Most restaurants are going to close, so try to shop at the grocery store instead. Finally, consider asking the bank to put a stop on mortgage payments. These are all great ways to save immediate money.
Save What Is Left
Finally, after figuring out all of the expenses, subtract this from the expected monthly income over the next few months. Whatever is left should be socked away into an emergency fund. It is critical to have this fund put away in case a repair is needed on the house or if someone gets laid off.
Other Ideas To Consider
Finally, while this is not advisable, people might be able to cut retirement contributions to help with the emergency fund. It is better to save for the future when possible, but this can help people save money in a pinch, if needed. Take these tips to heart over the next few months and build an emergency fund.
There are a lot of people who enjoy working from home; however, with the COVID-19 pandemic, many people who are not used to working from home are forced into this new arrangement. It can be hard for individuals o stay focused when they are stuck in the environment at home. Particularly if the kids are home from school, it is easy to get distracted. Fortunately, there are a few ways people can retain their sanity as they work from home.
Get Into A Routine
One of the first steps people need to follow is to find a routine. It can be tempting to sleep in every day, procrastinate while watching TV, and take long breaks for meals; however, it is critical to remember that there is still a job to do. Try to wake up at the same time every day. Start work at a consistent hour. Take a consistent break for lunch. Finding a routine will make working from home feel more like a job than a vacation.
Take Advantage Of Technology
Even though working from home can feel lonely, it doesn't have to be this way. With technology, it is easy for people to stay in touch with their partners from work. Use technology to talk to people. Check up on others and see how they are doing. Ask for help when it is needed. Communicate with multiple people at a time. This is incredibly important for those who work in a team. At the same time, those who typically work alone should make sure this doesn't become a distraction. Talking to others can be a great way to break up the monotony of the day.
Learn Something New Every Day
Finally, take the time to learn something new! Those who no longer have a morning or evening commute are going to wind up with some extra free time on their hands. Take this opportunity to learn something new. Even though some people might feel like they are being forced to work from home, turn this situation into a positive one. use the extra time wisely and find a way to expand those horizons ever so slightly. Learning new skills can pay big dividends down the road.
Scheduled monthly readings were released for new home sales and consumer sentiment. Weekly readings on mortgage rates and new jobless claims were also released.
New Home Sales Beat Expectations in February
Sales of new homes dropped 4.40 percent in February after reaching a 13-year high in January. 765,000 new homes were sold on a seasonally-adjusted annual basis, which exceeded expectations of 750,000 sales in February. New home sales were 14.30 percent higher year-over-year.
Analysts said that further declines monthly new home sales are expected as the coronavirus spreads.
The national median price for a new home was $345,900 and there was a five-month inventory of new homes for sale in February; this was the lowest inventory of new homes since 2017.
Regional sales rose 39 percent in the Northeast and 7.00 percent in the Midwest. Sales rose 1.00 percent in the South and fell by 17 percent in the West.
Mortgage Rates Mixed After Fed Moves to Create Stability
Freddie Mac reported lower average rates for fixed-rate mortgages last week; rates for 30-year fixed-rate mortgages dropped 15 basis points to 3.50 percent. Rates for 15-year fixed-rate mortgages fell by 14 basis points to an average of 2.92 percent. The average rate for 5/1 adjustable rate mortgages rose 23 basis points to an average rate of 3.34 percent; this was caused by rising yields for 5-year treasury bills.
Discount points averaged 0.70 percent for 30-year fixed-rate mortgages, 0.60 percent for 15-year fixed-rate mortgages and 0.30 percent for 5/1 adjustable rate mortgages.
Sharp adjustments in mortgage rates and financial markets continued last week and are likely to continue as uncertainty increases over coronavirus impacts. Analysts noted that as tenants face prolonged unemployment, landlords will also be impacted when rents aren't paid. The stimulus payments of $1200 per adult will not cover one month's rent for households in high-cost housing market.
First-time Jobless Claims Skyrocket as Consumer Sentiment Falls
3.28 million initial jobless claims were filed last week as compared to 282,000 claims filed the prior week. Analysts project higher numbers of jobless claims as the coronavirus spreads and more employers close their doors. Not surprisingly, consumer sentiment fell in March according to the University of Michigan's Consumer Sentiment Index.
The March index reading dropped to 89.1 from February's reading of 95.9. Analysts expected a March reading of 89.0.
What's Ahead
This week's scheduled economic news includes readings on pending home sales, Case-Shiller Home Price Indices, and labor-sector readings on job growth and national unemployment.