Tired of shopping for
the best mortgage rates?
submit a mortgage application online
Locally owned and operated
We know the Coachella Valley!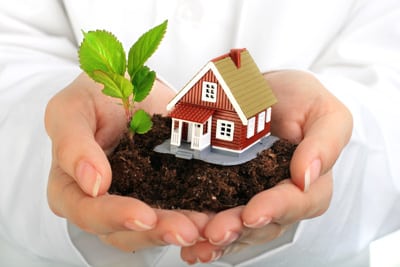 FHA, Conventional, VA, USDA, Jumbo, and Alt-A loans
Leased land
Fixed and Adjustable rates
Low and no down payments options available
Jumbo Loans – over conforming limits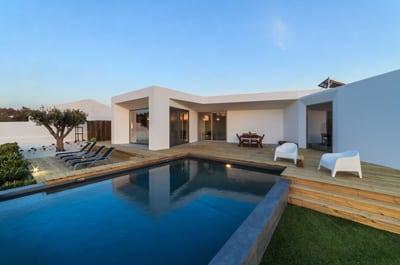 FHA, Conventional, VA, USDA, Jumbo, and Alt-A loans
Leased land
Fixed and Adjustable rates
Consolidate debt
Reduce payment
Eliminate Mortgage Insurance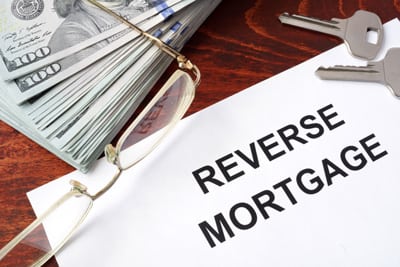 Purchase or refinance with a Reverse Mortgage
Enjoy homeownership and stay in your home with no required monthly payments
We have more than 25 years of experience
Welcome to Contempo Lending, Inc. We are a locally owned and operated Mortgage Broker located in beautiful Palm Springs, CA. When you choose Contempo Lending as your mortgage broker you are promised outstanding service and you can have the confidence that you are getting the best rate possible.
We search each of the loan programs offered by our many partners to find the best loan for you. You can find out more about this program and others by clicking on "Products" above. Contempo Lending charges the same low flat origination fee no matter what loan you choose, so we can focus on getting you the best mortgage loan available to fit your needs.
Comparison shop the rates and fees of our competitors and you will quickly see why Contempo Lending should be your first choice in mortgage lending.
We are confident you will have a great experience working with us and look forward to adding you to our growing list of satisfied clients!
Testimonial
I have used Contempo Lending for two different loan applications. One was extremely complex and difficult and was frankly given an initial chance of success that was near zero. It was not a large dollar transaction but considering the efforts of John and Cary, mostly beyond what you should expect, they treated this transaction as if it was a multimillion dollar loan. Their commitment to "we are going to make this work" was unbelievable and the outcome was success. The second transaction also presented challenges, the least of which was my constantly changing from one loan to one loan and refi and back to one loan. Again, the professionalism and dedication to getting a positive outcome was off the charts. I really can't say enough about this company. I would have no hesitation in recommending them to anyone who needs a mortgage or refi whether its a straight forward or complex. Thank you Contempo Lending and John and Cary!
P.S. If you need financing, do yourself a favor and go to Contempo Lending first before going to a bank.
– Andee K.
Testimonial
I just refinanced my mortgage with Contempo. They were honest, straightforward, efficient and professional. I highly recommend them for your borrowing needs.
– Darryl T.
Testimonial
Contempo Lending did a fantastic job with my last loan. They made the process simple and straight forward for me and got me the right loan for my needs. They are honest and passionate about helping all people attain home ownership regardless of their circumstances.
– Chris L.
Last week's economic news included readings on housing market conditions, housing starts, building permits issued, and consumer sentiment. Weekly readings on mortgage rates and jobless claims were also released.
National Association of Home Builders Reports Record High Builder Confidence
The NAHB reported record high builder confidence in housing market conditions. The Housing Market Index had an index reading of 83 in September as compared to August's reading of 78. Analysts said that this builder confidence reading was notable due to rising costs for building materials.
Component readings of the NAHB Housing Market Index also rose in September. Builder confidence in current single-family housing market conditions rose four points to an index reading of 88; builder confidence in housing market conditions in the next six months rose by six points to 84. Builder confidence in buyer traffic in single-family housing developments rose by nine points to a record index reading of 73.
Builder confidence readings over 50 reflect growing builder confidence in housing market conditions. March and April fell below 50 but rebounded as demand for larger suburban homes took hold as working from home increased. Record low mortgage rates are allowing home buyers to buy larger homes with more amenities. Robert Dietz, the chief economist for the NAHB, said that "Builders in other areas of the country have reported receiving calls from customers in high-density markets asking about relocating."
Housing Starts and Building Permits Drop in August
The Commerce Department reported 1.42 million housing starts on a seasonally-adjusted basis in August as compared to July's reading of 1.49 million housing starts. 1.47 million building permits were issued on a seasonally-adjusted annual basis;
Mortgage Rates Mixed, Jobless Claims Fall
Freddie Mac reported mixed changes in mortgage rates; rates for 30-year fixed-rate mortgages averaged 2.87 percent and rose by one basis point. Rates for 15-year fixed-rate mortgages were two basis points lower on average at 2.35 percent. Rates for 5/1 adjustable rate mortgages averaged 2.96 percent and were 15 basis points lower. Discount points averaged 0.80 percent for fixed-rate mortgages and 0.30 percent for 5/1 adjustable rate mortgages.
Initial jobless claims fell to 860,000 from the prior week's reading of 893,000 new claims filed. Ongoing jobless claims also fell; 12.63 million were filed as compared to the prior week's reading of 29.67 continuing jobless claims filed.
The University of Michigan's Consumer Sentiment Index also indicated economic growth with an index reading of 78.9 as compared to August's reading of 74.1. Analysts expected am index reading of 75.9 for September.
What's Ahead
This week's scheduled economic readings include reports on new and existing home sales along with weekly reports on mortgage rates and jobless claims.
There are lots of homeowners who are looking at their patio and are not satisfied with what they see. This is where it is important to think about ways to bring that patio back to life. Whether this means entertaining friends or simply relaxing with a cocktail and a book, there are a few easy ways to bring a patio back to life.
1. Target The Pests
There are lots of pests that like to make their homes in the patio. This might include debris that is brought in by the wind, critters that like to dig underneath the patio, or even kids' toys. There are ways to prevent critters from making their homes in the patio. Simply place pine cones in the nearby area. This is far easier than using mulch. As for the kids' toys, that sounds more like a parenting issue!
2. Add A Splash Of Color
One of the easiest tips that can bring a patio back to life is adding a splash of color. Instead of going with the boring brown patio, add some plants to bring some green to the porch. Then, throw in some colored furniture. Finish it off with a colorful umbrella and the patio will look like new!
3. Build A Fire Pit
Finally, those who want to host a party need to have a fire pit. A fire pit is one of the best ways to draw attention away from the patio itself. A mini fire pit acts as the focal point of the room while adding a bit more fun (and function) to the patio itself. This is a great place to roast a few hot dogs, make some smores, and host a party! Adding a fire pit to the patio is one of the top ways to take a sad patio and bring it back to life once again.
Restore An Old Patio With These Tips
A patio is meant to be a place where family members and friends come together to enjoy each other's company. In order to bring a patio back to life, think about putting these tips to use. This will make the patio functional once again, making the porch the place to be.
Those who are in the process of buying a new home need to be aware of some of the factors that might influence their ability to do so. Even though credit score, income, and assets will play major roles in whether or not someone might be approved for a loan, there are other factors that will play a role as well.
Buying a new car might even have an impact on the homebuying process.
Why is this the case?
The Debt Payments On The Car Will Play A Role
There are multiple ways to buy a car. Some people elect to pay cash for the entire vehicle. While this is a challenge for most families, this will prevent any new debt from being added to the family's finances. At the same time, this could also reduce the amount of cash the family has on hand to put toward the new home.
Most families end up putting a down payment on a car and taking out a loan for the rest. While this is a financially responsible decision, this can also make it harder to purchase a new home. This is because the payments on the car are going to be added to the family's existing debt. A potential lender is going to see these debt payments and reduce the amount of money they are willing to provide. This could make it hard for a family to purchase their dream home.
Factor In The Cost Of The Car
Those who need a new car need to factor the monthly cost of the car into the home buying equation. For example, if the monthly payments on the car are going to be $200, then this is $200 less that the family can afford for the mortgage payment. The same math has to be done by removing the down payment for the car from the potential down payment on the house.
Do The Math Carefully
People need cars to get around in most parts of the country. At the same time, the financially responsible decision is to take the cost of the car and deduct this from the assets that are available to pay for the home to avoid any surprises. The lender is going to do the same thing.