Tired of shopping for
the best mortgage rates?
submit a mortgage application online
Locally owned and operated
We know the Coachella Valley!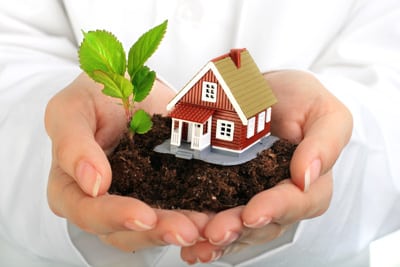 FHA, Conventional, VA, USDA, Jumbo, and Alt-A loans
Leased land
Fixed and Adjustable rates
Low and no down payments options available
Jumbo Loans – over conforming limits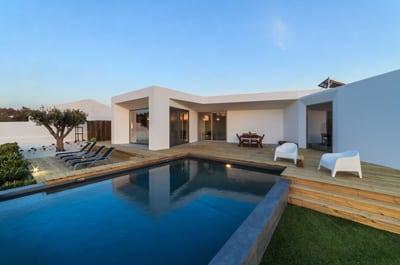 FHA, Conventional, VA, USDA, Jumbo, and Alt-A loans
Leased land
Fixed and Adjustable rates
Consolidate debt
Reduce payment
Eliminate Mortgage Insurance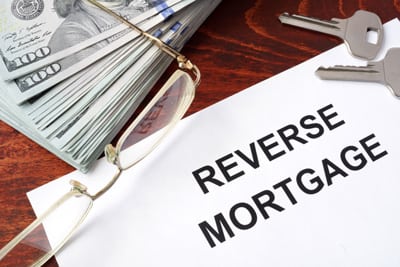 Purchase or refinance with a Reverse Mortgage
Enjoy homeownership and stay in your home with no required monthly payments
We have more than 25 years of experience
Welcome to Contempo Lending, Inc. We are a locally owned and operated Mortgage Broker located in beautiful Palm Springs, CA. When you choose Contempo Lending as your mortgage broker you are promised outstanding service and you can have the confidence that you are getting the best rate possible.
We search each of the loan programs offered by our many partners to find the best loan for you. You can find out more about this program and others by clicking on "Products" above. Contempo Lending charges the same low flat origination fee no matter what loan you choose, so we can focus on getting you the best mortgage loan available to fit your needs.
Comparison shop the rates and fees of our competitors and you will quickly see why Contempo Lending should be your first choice in mortgage lending.
We are confident you will have a great experience working with us and look forward to adding you to our growing list of satisfied clients!
Testimonial
I have used Contempo Lending for two different loan applications. One was extremely complex and difficult and was frankly given an initial chance of success that was near zero. It was not a large dollar transaction but considering the efforts of John and Cary, mostly beyond what you should expect, they treated this transaction as if it was a multimillion dollar loan. Their commitment to "we are going to make this work" was unbelievable and the outcome was success. The second transaction also presented challenges, the least of which was my constantly changing from one loan to one loan and refi and back to one loan. Again, the professionalism and dedication to getting a positive outcome was off the charts. I really can't say enough about this company. I would have no hesitation in recommending them to anyone who needs a mortgage or refi whether its a straight forward or complex. Thank you Contempo Lending and John and Cary!
P.S. If you need financing, do yourself a favor and go to Contempo Lending first before going to a bank.
– Andee K.
Testimonial
I just refinanced my mortgage with Contempo. They were honest, straightforward, efficient and professional. I highly recommend them for your borrowing needs.
– Darryl T.
Testimonial
Contempo Lending did a fantastic job with my last loan. They made the process simple and straight forward for me and got me the right loan for my needs. They are honest and passionate about helping all people attain home ownership regardless of their circumstances.
– Chris L.
When someone makes the decision to purchase a home, they often want to add their own personal touch, style, and flair to the home. One of the ways to do this is to paint the home. Of course, painting a home is a significant investment in terms of both time and money. It is important for everyone to keep a few tips in mind to make sure this process goes smoothly.
Pressure Wash The Walls Ahead Of Time
The first step is to make sure the walls are pressure washed first. Anything that is present on the walls when the paint goes down will be trapped there permanently. Remove any dust and debris by taking the time to pressure wash the walls first.
Prime The Painting Areas
The paint needs to adhere to the walls properly in order to achieve the desired effect. In order to make this happen, prime the painting areas first. This coat of primer is essential for making sure the painting job is completed properly.
Protect The Areas That Aren't Painted
Homeowners also need to take the proper precautions to make sure the paint stays in the desired area. This means using painter's tape or similar precautions to protect the areas of the home that aren't going to be painted. Make sure the paint is contained in the desired areas.
Start With The First Paint Layer
Those who are painting their home need to make sure they paint with a single layer at a time. Even though it can be a hassle to move the painting equipment from spot to spot, give the paint time to rest before judging the work. Finish the first layer before moving on to the next.
Call A Professional Home Painting Contractor For Help
Finally, it can be hard to paint a home. Often, the job does not proceed exactly as planned. Therefore, homeowners should not hesitate to call a contractor for help. Even though homeowners might feel like this is spending money unnecessarily, the costs that come from a painting job performed incompletely or incorrectly will be far more significant.
A contractor has the training and experience necessary to get home painting jobs done correctly the first time.
If you are in the market for a new home or interested in refinancing your current property, be sure to consult with your trusted home mortgage professional to discuss financing options.
College is expensive and everyone needs to think about how they are going to cover the costs. Some of the costs include tuition, room and board, meals, books, and spending money.
In order to pay for college, some people consider taking out a second mortgage instead of taking out a student loan. How can someone know if taking out a second mortgage is the answer for them? There are several factors to consider.
The Interest Rate
One of the factors that people need to consider is the interest rate on the second mortgage. The higher the interest rate, the more expensive the second mortgage is going to be.
The total cost of the second mortgage, including the interest rate, points, origination fees, and other expenses, must be weighed against the cost of attending college, which often comes in the form of a student loan. Which is going to be more cost-effective? The second mortgage or the student loan?
The Size Of The Loan
Another factor to consider is the size of the loan. Ultimately, the size of the loan is going to impact the final cost of attending college. The larger the loan, the more someone will have to pay in terms of interest. The size of the student loan should be compared to the cost associated with a second mortgage.
The Tax Implications
Another aspect people need to consider is the tax implications. The interest on a first mortgage is tax-deductible. This is often the largest tax deduction that someone claims. People might assume that the interest on their second mortgage is going to be tax-deductible as well.
Unfortunately, this isn't always the case. Interest on a second mortgage is tax-deductible only if the proceeds from that mortgage are going to be used to pay for the property. If they are being used to pay for education, they are not tax-deductible.
People need to compare the tax implications of a student loan versus the implications of a second mortgage.
Using A Second Mortgage To Pay For College
These are a few of the factors that everyone needs to think about when trying to finance the cost of higher education. These decisions can have significant impacts on someone's financial future.
Consult with your trusted home financing professional for a review of your personal situation. They can guide you through the process to make the best decision for your family.
Case-Shiller's National Home Price Index showed 3.20 percent national home price growth in September, which was 0.10 percent higher than August's reading of 3.10 percent. The 20-City Home Price Index showed the continued impact of exorbitant home prices on both coasts as home price growth slowed in high-cost areas and smaller markets experienced upward pressure on home prices as home buyers were seeking affordable homes.
Phoenix, Arizona led the 20-City Home Price Index with 6.00 percent year-over-year growth in September. Charlotte, North Caroline had 4.60 percent growth in home prices and Tampa, Florida rounded out the three cities with highest year-over-year home price growth with 4.50 percent growth. The 20-City Home Price Index has documented migration of home buyers away from prime metro areas to interior and southern states. Analysts said that lower mortgage rates helped affordability in some cases, but home price growth outpaced stagnant wage growth and inflation.
FHFA Data Shows Home Buyers Leaving High Priced Areas
Federal Housing Finance Agency reporting for the third quarter of 2019 supported Case-Shiller's trends. Home prices in mid-sized cities are rising as buyers relocate to areas where home prices are accessible to moderate-income buyers. FHFA reported year-over-year price growth for homes owned or financed by Fannie Mae and Freddie Mac slipped to 4.90 percent. This was the first time home price growth dipped below 5.00 percent growth since 2015.
FHFA reported home prices in Boise, Idaho grew by 11.10 percent year-over-year; home prices in Tucson, Arizona grew by 10.30 percent year-over-year in the third quarter. Lynn Fisher, a senior economic advisor for FHFA, said that home price growth rates in California and New York were lower than the national average.
The top three states with the largest year-over-year home price growth rates in the FHFA 20-City HPI were Idaho with 11.60 percent; Maine and Arizona tied with Utah with 7.90 percent home price growth. States with the lowest rates of home price growth were Illinois with 1.90 percent year-over-year growth, Connecticut reported 2.20 percent home price growth and Maryland home prices rose by 2.40 percent. FHFA reported that home prices have risen for 33 consecutive quarters; this is good news for homeowners, but also creates affordability challenges for would-be buyers facing high home prices and strict mortgage qualification standards.
Be sure to consult with your trusted Realtor and home mortgage professionals regarding your real estate concerns and transactions.