Tired of shopping for
the best mortgage rates?
submit a mortgage application online
Locally owned and operated
We know the Coachella Valley!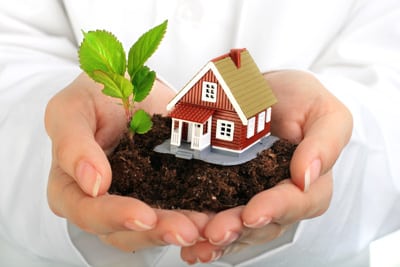 FHA, Conventional, VA, USDA, Jumbo, and Alt-A loans
Leased land
Fixed and Adjustable rates
Low and no down payments options available
Jumbo Loans – over conforming limits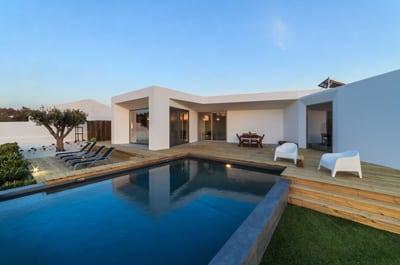 FHA, Conventional, VA, USDA, Jumbo, and Alt-A loans
Leased land
Fixed and Adjustable rates
Consolidate debt
Reduce payment
Eliminate Mortgage Insurance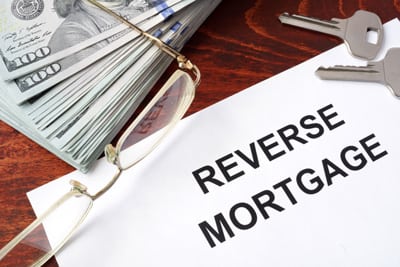 Purchase or refinance with a Reverse Mortgage
Enjoy homeownership and stay in your home with no required monthly payments
We have more than 25 years of experience
Welcome to Contempo Lending, Inc. We are a locally owned and operated Mortgage Broker located in beautiful Palm Springs, CA. When you choose Contempo Lending as your mortgage broker you are promised outstanding service and you can have the confidence that you are getting the best rate possible.
We search each of the loan programs offered by our many partners to find the best loan for you. You can find out more about this program and others by clicking on "Products" above. Contempo Lending charges the same low flat origination fee no matter what loan you choose, so we can focus on getting you the best mortgage loan available to fit your needs.
Comparison shop the rates and fees of our competitors and you will quickly see why Contempo Lending should be your first choice in mortgage lending.
We are confident you will have a great experience working with us and look forward to adding you to our growing list of satisfied clients!
Testimonial
I have used Contempo Lending for two different loan applications. One was extremely complex and difficult and was frankly given an initial chance of success that was near zero. It was not a large dollar transaction but considering the efforts of John and Cary, mostly beyond what you should expect, they treated this transaction as if it was a multimillion dollar loan. Their commitment to "we are going to make this work" was unbelievable and the outcome was success. The second transaction also presented challenges, the least of which was my constantly changing from one loan to one loan and refi and back to one loan. Again, the professionalism and dedication to getting a positive outcome was off the charts. I really can't say enough about this company. I would have no hesitation in recommending them to anyone who needs a mortgage or refi whether its a straight forward or complex. Thank you Contempo Lending and John and Cary!
P.S. If you need financing, do yourself a favor and go to Contempo Lending first before going to a bank.
– Andee K.
Testimonial
I just refinanced my mortgage with Contempo. They were honest, straightforward, efficient and professional. I highly recommend them for your borrowing needs.
– Darryl T.
Testimonial
Contempo Lending did a fantastic job with my last loan. They made the process simple and straight forward for me and got me the right loan for my needs. They are honest and passionate about helping all people attain home ownership regardless of their circumstances.
– Chris L.
Real estate agents, who are successful, know that getting listings is the life energy of their business. It is boring to sit around waiting for a new client to call. It is expensive to spend extraordinary amounts of money on general advertising to get listings. Clever real estate people learn how to find properties for sale before they are listed.
Value Of Unlisted Properties
Real estate agents and investors have a competitive advantage when they find properties for sale that are not listed. These off-market properties may be available at a better price. There may have little or no other competition from other potential buyers making an offer. Real estate agents can motivate buyers to move quickly to close a deal on an unlisted property before it goes on the market.
Finding Off-Market Properties
Here are five ways to find properties before they are listed:
1. Check Tax Records
Sometimes it is as simple as looking up the current owner in the tax records, making a contact, and giving an offer. That direct approach may work well as long as enough contacts are made to improve the odds of finding a motivated seller.
2. Maintain Contact With Past Buyers
Real estate agents should always stay in contact with past buyers of a property that they sold. On the anniversary of the sale date, send a nice postcard with a handwritten note that says something like "I remembered this was the date you bought your home (or building). If you ever want to sell it, give me a call."
3. Networking
Another technique is in-person networking with people. Join professional associations, mingle with people, and learn what neighborhood they live in. Tell them someone is thinking of moving there and ask them if they might be considering selling their home or if they know someone who is.
4. Friendly Neighborhood Scouting
Become known in a neighborhood as a buyer. When an investor likes a neighborhood, a terrific strategy is to wander around, knock on doors, and hand out business cards.
People hate someone knocking on the door who is trying to sell them something. However, they usually have a very positive reaction when someone wants to buy the home. There is no need to be shy. Walk around a neighborhood, get to know it better, and the people who live there.
5. Title Companies And Real Estate Departments Of Banks
Make friends with the staff at title companies. Get to know the people working at banks in the real estate department that handles the short sales and foreclosures. These two groups are very strong sources for off-market deals.
The staff of title companies knows when a sale fails at the last moment due to loan funding issues. Bank staff knows when new foreclosures come in before they list for resale. By moving fast, an investor takes advantage of the short gaps between the time these properties are available for sale and when they get listed.
Summary
Learning how to find off-market properties creates many benefits. Investment opportunities expand for real estate investors and real estate agents create more listings for themselves with these proactive strategies. Think of this as a treasure hunt and it actually can be a lot of fun.
One of the best ways to be prepared to purchase a new property is to have your pre-approval in place. Be sure to meet with your trusted mortgage professional to discuss your financing options.
Last week's economic reports included readings from the National Association of Home Builders on housing market conditions, housing starts and building permits issued. Consumer sentiment was reported along with weekly readings on mortgage rates and new jobless claims.
NAHB: Builder Confidence Rises in May, Housing Starts Increase in April
The National Association of Home Builders Housing Market Index posted its highest reading in seven months in May as headwinds facing home construction waned. Lower mortgage rates were a positive sign. May's reading rose three points to 66; component readings also rose.
The index of builder confidence in current housing market conditions rose three points to an index reading of 72; the reading for builder confidence in housing market conditions in the next six months rose one point to 72 and the confidence reading for buyer traffic in new housing developments rose two points to 49. The reading for buyer traffic seldom exceeds 50. A reading of 50 or above indicates positive builder sentiment.
Commerce Department reports for April showed higher readings for housing starts and building permits issued. 1.235 million housing starts were reported at a seasonally-adjusted annual pace. Analysts expected 1.209 million starts based on March reading of 1.16 million starts. Housing starts were six percent higher as compared to March, but remained lower year-over-year. Building permits reported in April rose from 1.288 million permits issued on a seasonally-adjusted annual basis in March to 1.296 million permits in April.
Mortgage Rates, Mixed New Jobless Claims Fall
Freddie Mac reported lower fixed mortgage rates were lower last week, but the average rate for 5/1 adjustable mortgages rose. Rates for 30-year fixed rate mortgages averaged 4.07 percent and were three basis points lower. Rates for a 15-year fixed rate mortgage averaged 3.53 percent and were four basis points lower.
The average rate for 5/1 adjustable rate mortgages rose three basis points to 3.66 percent. Discount points averaged 0.50 percent for 30-year fixed rate mortgages and 0.40 percent for 15-year fixed rate mortgages and 5/1 adjustable rate mortgages.
First-time jobless claims were lower last week with 212,000 claims filed as compared to expectations of 217,000 new claims filed and the prior week's reading of 228,000 initial claims filed. Analysts said that the drop in first-time claims was a sign of economic strength and job markets.
Consumer sentiment hit a 15-year high according to the University of Michigan's Consumer Sentiment
Index. reported an index reading of 102.40 in May; analysts expected a reading of 97.10 based on April's reading of 97.20. Low unemployment fueled consumer sentiment, but analysts emphasized that consumers were surveyed before higher tariffs on China were announced; the costs of tariffs will be passed on to consumers, which is expected to dampen consumer sentiment.
What's Ahead
This week's scheduled economic news includes readings on sales of new and pre-owned homes and minutes of the Fed's FOMC Committee meeting. Weekly readings on mortgage rates and new jobless claims will also be released.
No doubt you've been told that curb appeal will help sell your home. But if money is short you'll need to do some curb appeal on a budget tricks.
Following are some inexpensive curb appeal tips that really work.
Fresh Coat Of Paint
A fresh coat of paint adds curb appeal without busting the budget. With a gallon of paint you can freshen up the window ledges, shutters, front door and the garage door. Add a fresh coat of paint to decks and railings, and street lampposts, as well.
Solar Lighting
You can find inexpensive solar lighting stakes at discount stores around the country. Add these to the edges of the driveway, along the front pathway and around front hedges for nighttime curb appeal.
Metallic Paint
If you can't afford brand new hardware for your front door, consider investing in a small tub of metallic paint. Refinish the doorknob, door knocker and the metal porch light fixtures.
Annuals
Landscaping can be pricey, but with a couple dozen inexpensive blooming annuals you can transform your front walkway. Choose the most colorful annuals you can find at your local discount store. Plant right alongside the path leading to your front door. Fill in empty spaces in between plants with colored mulch.
Wreath
Simply hanging an attractive wreath on your front door adds a tremendous amount of curb appeal that can be seen all the way from the road. To avoid marring the wood, use a wreath hanger that installs over the top rim of the door.
New House Numbers
Pick up a set of brand new house numbers from your local hardware store. Hang them front and center next to your mailbox on your porch, on your mailbox post or over your garage door.
Refreshed Mailbox
Mailboxes get ignored so many times. It's a shame because it's easy to add curb appeal with an inexpensive magnetic mailbox cover. If you have a different kind of mailbox, consider just giving it a fresh coat of spray paint.
Bird House
Another inexpensive way to add curb appeal is with a decorative bird house or similar lawn ornament next to your front porch. These are on long stakes that you simply push into the ground. Tick one into your hedges for a charming look.
You can complete these inexpensive curb appeal tips with a minimum of time and money. Yet, they'll have a similar impact as if you spent hundreds of dollars.
If you are interested in purchasing a new home or refinancing your current property, be sure to contact your trusted home mortgage professional.