Tired of shopping for
the best mortgage rates?
submit a mortgage application online
Locally owned and operated
We know the Coachella Valley!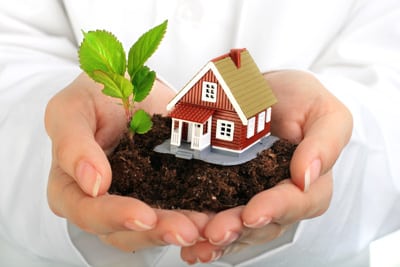 FHA, Conventional, VA, USDA, Jumbo, and Alt-A loans
Leased land
Fixed and Adjustable rates
Low and no down payments options available
Jumbo Loans – over conforming limits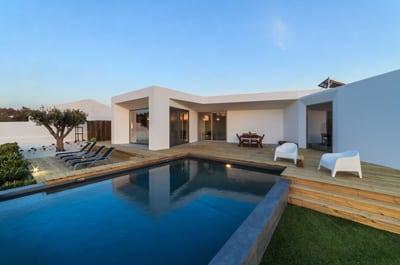 FHA, Conventional, VA, USDA, Jumbo, and Alt-A loans
Leased land
Fixed and Adjustable rates
Consolidate debt
Reduce payment
Eliminate Mortgage Insurance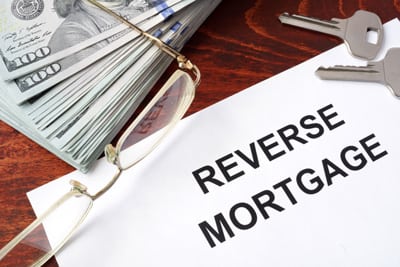 Purchase or refinance with a Reverse Mortgage
Enjoy homeownership and stay in your home with no required monthly payments
We have more than 25 years of experience
Welcome to Contempo Lending, Inc. We are a locally owned and operated Mortgage Broker located in beautiful Palm Springs, CA. When you choose Contempo Lending as your mortgage broker you are promised outstanding service and you can have the confidence that you are getting the best rate possible.
We search each of the loan programs offered by our many partners to find the best loan for you. You can find out more about this program and others by clicking on "Products" above. Contempo Lending charges the same low flat origination fee no matter what loan you choose, so we can focus on getting you the best mortgage loan available to fit your needs.
Comparison shop the rates and fees of our competitors and you will quickly see why Contempo Lending should be your first choice in mortgage lending.
We are confident you will have a great experience working with us and look forward to adding you to our growing list of satisfied clients!
Testimonial
I have used Contempo Lending for two different loan applications. One was extremely complex and difficult and was frankly given an initial chance of success that was near zero. It was not a large dollar transaction but considering the efforts of John and Cary, mostly beyond what you should expect, they treated this transaction as if it was a multimillion dollar loan. Their commitment to "we are going to make this work" was unbelievable and the outcome was success. The second transaction also presented challenges, the least of which was my constantly changing from one loan to one loan and refi and back to one loan. Again, the professionalism and dedication to getting a positive outcome was off the charts. I really can't say enough about this company. I would have no hesitation in recommending them to anyone who needs a mortgage or refi whether its a straight forward or complex. Thank you Contempo Lending and John and Cary!
P.S. If you need financing, do yourself a favor and go to Contempo Lending first before going to a bank.
– Andee K.
Testimonial
I just refinanced my mortgage with Contempo. They were honest, straightforward, efficient and professional. I highly recommend them for your borrowing needs.
– Darryl T.
Testimonial
Contempo Lending did a fantastic job with my last loan. They made the process simple and straight forward for me and got me the right loan for my needs. They are honest and passionate about helping all people attain home ownership regardless of their circumstances.
– Chris L.
One renovation that may add value to a home is an in-law apartment. Even if a homeowner does not have any relatives, an in-law apartment makes wonderful guest accommodations. It is possible to rent it when unoccupied to earn some money.
Homeowners who rent out part of a home need to check with their insurance agent to upgrade insurance to accommodate commercial use of a part of the home.
Additionally, a person staying in an in-law apartment, who is not a member of the owner's household, may need to get renter's insurance to cover any personal property kept in the in-law apartment.
Renovation Plans
An in-law apartment may be in a basement or attic. Creating one is possible as a home addition, a garage makeover, or as a tiny house in the backyard.
Check the building regulations for the area where the home is. It is wise to get the proper building permits needed for the construction. Work done without permits usually does not add value when reselling because it creates a liability.
Some people make an in-law without having to do major renovations if partitioning the house is possible. It may be possible to separate an area to create an in-law apartment if the house has an extra bedroom with a connected bathroom.
If no existing part of the home is suitable for remodeling, then adding an addition is an option. A better choice for a backyard that usually increases the resale value is building an in-law cottage rather than investing in installing a swimming pool. Some people may prefer having in-law accommodations when compared to the cost of maintaining a swimming pool.
Multiple Uses For An In-Law Apartment
Almost everyone has a use for an in-law apartment. This is why they are attractive to potential home buyers. Children can stay with parents as they become adults. Elderly parents can live with their children. Couples without children can use the room as a home office. Single people can rent out the space to help pay the bills.
Use of the space may change over time, so be sure to think creatively about the space. The value-added for having this space is the privacy it allows. Living together is normally easier when the parties also have some privacy.
Having a private bathroom, a separate entrance, and a kitchenette in the in-law apartment covers all the needs. This allows the space to be self-contained.
Summary
Consider adding an in-law apartment for the convenience, potential improvements in the resale value of the home, and to reduce the expense of supporting family members who live elsewhere and pay rent for an apartment to others.
If adding additional space for in-laws or guests sounds like a good fit for your family, you may want to consider accessing some of your home equity funds to cover the cost of renovation. Be sure to contact your trusted home mortgage professional for current financing options.
Last week's economic reports included readings on inflation, retail sales and consumer sentiment. Weekly readings on mortgage rates and first-time jobless claims were also released.
Consumer Price Index Lower in May as Retail Sales Hold Steady
Last month's Consumer Price Index, which is a widely-used gauge of inflation, dropped to 0.10 percent in May and matched expectations. April posted month-to-month growth of 0.30 percent. Core inflation, which excludes volatile food and fuel sectors, rose 0.10 percent in May and fell short of expectations of 0.20 percent growth.
April's Core Consumer Price Index grew by 0.10 percent. Analysts reported a likely slowdown in economic expansion last week. Consumers, vendors and financial analysts said trade wars and global economic uncertainty were factors in concerns over economic conditions.
Retail sales rose from April's reading of 0.30 percent to 0.50 percent in May; retail sales without automotive sales held steady with 0.50 percent growth. April retail sales also had 0.50 percent growth.
Mortgage Rates Stay Near Two Year Low
Freddie Mac reported average mortgage rates were little changed last week. 30-year mortgage rates averaged 3.52 percent and were unchanged from the prior week. 15-year fixed mortgage rates averaged 3.26 percent and were two basis points lower.
5/1 adjustable rate mortgages dropped one basis point to 3.51 percent on average. Discount points averaged 0.60 percent for 30-year fixed rate mortgages, 0.50 percent for 15-year fixed rate mortgages and 0.40 percent for 5/1 adjustable rate mortgages.
First-time jobless claims rose to 222,000 claims filed last week, which exceeded expectations of 218,000 new claims based on the prior week's reading of 219,000 initial jobless claims. Analysts said that labor markets remained solid, but layoffs in California and Pennsylvania caused new jobless claims to rise last week.
The University of Michigan reported lower consumer sentiment in June with an index reading of 97.90 as compared to May's reading of 100.00; 40 percent of consumers surveyed cited concerns over pending tariffs against Mexico for falling confidence in economic conditions.
The tariffs against Mexico were sidelined, which may boost consumer confidence readings in July. When tariffs were set against imports from China, only 21 percent of survey participants identified tariffs as cause for concern.
What's Ahead
This week's scheduled economic releases include reports from the National Association of Home Builders on housing markets conditions, the Federal Reserve's FOMC meeting statement and a press conference from Fed Chair Jerome Powell. Data on sales of pre-owned homes will be released along with weekly readings on mortgage rates and new jobless claims.
Perhaps you have won the lottery, received an inheritance, or cashed in one of your investments, and now you have a large sum of money you don't know what to do with.
Although it is tempting to cruise around town in a brand new sports car it is important to think carefully about how to spend your newfound cash.
To give you some ideas on the smartest way to use your new wealth, here are five things to do with a windfall other than spend it right away:
1. Erase Your Debt
Your new found money will allow you to clear up all of your debts, which will lift a huge financial burden off your back and give you a lot of freedom. Start with the debts with the highest interest first, such as your credit card debts.
2. Create an Emergency Fund
Calculate how much money you would need to cover your living expenses for 6 months. Take this amount off your windfall and place it into a savings account. This money will be your fail safe. In case of an emergency, such as you hurt yourself, become ill, or lose your job, you will have enough money to live comfortably until times get better, without having to go into debt.
3. Invest in Your Home
If you spend your windfall on a renovation for your home, there is a good chance that you can increase your property value enough to make it more than worth it. Talk to estate agents in your area to determine which type of home improvement will increase your home's value the most, but usually kitchens and bathrooms are the best rooms to update.
4. Buy a Vacation Property
Consider putting your newfound wealth into a holiday home overseas in a popular destination. You will be able to enjoy lounging on the beach there, and when you are not using it you can rent out the home to tourists to cover the costs. Later on in life when you want to retire, you will always have the option of moving there!
5. Live Off the Interest
If you won a million dollars in the lottery, you could spend it right away on a huge house and a car and then have nothing left. Or, you place it in an investment account and have it earn 6% annually. At this rate you would have approximately $5,000 per month or $60,000 per year without ever touching your initial sum. You could easily live off this amount and never have to work again.
These are a few ideas of what you could do with your money if you are lucky enough to receive an unexpected windfall.
Do you have any other ideas of how you could use your windfall?