Tired of shopping for
the best mortgage rates?
submit a mortgage application online
Locally owned and operated
We know the Coachella Valley!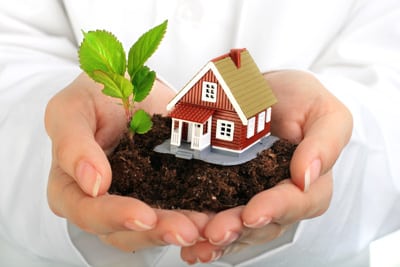 FHA, Conventional, VA, USDA, Jumbo, and Alt-A loans
Leased land
Fixed and Adjustable rates
Low and no down payments options available
Jumbo Loans – over conforming limits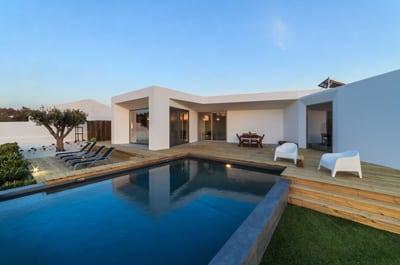 FHA, Conventional, VA, USDA, Jumbo, and Alt-A loans
Leased land
Fixed and Adjustable rates
Consolidate debt
Reduce payment
Eliminate Mortgage Insurance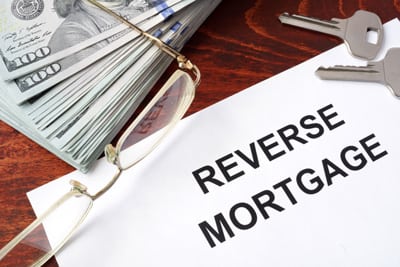 Purchase or refinance with a Reverse Mortgage
Enjoy homeownership and stay in your home with no required monthly payments
We have more than 25 years of experience
Welcome to Contempo Lending, Inc. We are a locally owned and operated Mortgage Broker located in beautiful Palm Springs, CA. When you choose Contempo Lending as your mortgage broker you are promised outstanding service and you can have the confidence that you are getting the best rate possible.
We search each of the loan programs offered by our many partners to find the best loan for you. You can find out more about this program and others by clicking on "Products" above. Contempo Lending charges the same low flat origination fee no matter what loan you choose, so we can focus on getting you the best mortgage loan available to fit your needs.
Comparison shop the rates and fees of our competitors and you will quickly see why Contempo Lending should be your first choice in mortgage lending.
We are confident you will have a great experience working with us and look forward to adding you to our growing list of satisfied clients!
Testimonial
I have used Contempo Lending for two different loan applications. One was extremely complex and difficult and was frankly given an initial chance of success that was near zero. It was not a large dollar transaction but considering the efforts of John and Cary, mostly beyond what you should expect, they treated this transaction as if it was a multimillion dollar loan. Their commitment to "we are going to make this work" was unbelievable and the outcome was success. The second transaction also presented challenges, the least of which was my constantly changing from one loan to one loan and refi and back to one loan. Again, the professionalism and dedication to getting a positive outcome was off the charts. I really can't say enough about this company. I would have no hesitation in recommending them to anyone who needs a mortgage or refi whether its a straight forward or complex. Thank you Contempo Lending and John and Cary!
P.S. If you need financing, do yourself a favor and go to Contempo Lending first before going to a bank.
– Andee K.
Testimonial
I just refinanced my mortgage with Contempo. They were honest, straightforward, efficient and professional. I highly recommend them for your borrowing needs.
– Darryl T.
Testimonial
Contempo Lending did a fantastic job with my last loan. They made the process simple and straight forward for me and got me the right loan for my needs. They are honest and passionate about helping all people attain home ownership regardless of their circumstances.
– Chris L.
Last week's economic reporting included readings from the National Association of Home Builders Housing Market Index, Commerce Department reports on housing starts and building permits issued.
The University of Michigan consumer sentiment index was also released. Weekly readings on mortgage rates and new jobless claims were also reported.
NAHB: Builder Confidence Rises as Housing Starts Slip
Home builder confidence in current market conditions rose one point to an index reading of 65 in June. Any reading over 50 means that most builders view housing markets conditions as positive, but July's reading was lower year-over-year.
Builders have long cited a shortage of buildable lots and labor, but also face new obstacles including strict local zoning laws and overall regulation. High demand for affordable homes coupled with short supplies of homes in this market range provided challenges to home builders, communities and would-be home buyers.
Housing starts fell in June to 1.125 million on a seasonally-adjusted annual basis. Analysts predicted 1.244 million starts based on May's reading of 1.265 million starts. The housing market index used to foreshadow the number of housing starts, but the two readings are no longer as closely connected.
The Commerce Department reported 1.220 million building permits issued in June as compared to 1.299 million permits issued in May.
Mortgage Rates, New Jobless Claims Rise
Freddie Mac reported higher mortgage rates last week after three weeks of minor movement. Rates for 30-year fixed rate mortgages averaged six basis points higher at 3.81 percent. The average rate for 15-year fixed rate mortgages rose one basis point to 3.23 percent.
5/1 adjustable rate mortgage rates averaged two basis points higher at 3.48 percent. Discount points averaged 0.60 percent for 30-year fixed rate mortgages and 0.50 percent for 15-year fixed rate mortgages. Discount points for 5/1 adjustable averaged 0.40 percent.
New jobless claims rose to 216,000 new claims filed as compared to 208,000 new claims filed the prior week. Analysts predicted 220,000 first-time claims would be filed. The University of Michigan's Consumer Sentiment Index rose in July to 98.40 percent as compared to June's reading of 98.20. Analysts expected a reading of 99.00.
What's Ahead
This week's scheduled economic news includes readings on sales of new and previously-owned homes along with weekly reports on mortgage rates and new jobless claims.
After the children are all grown and moved out, the family home often feels excessively large and empty. If you're in this stage of life, you may be wondering if you should downsize like so many others, or stay put. Downsizing may be the best option, depending on your lifestyle.
Here are five benefits of downsizing for you to consider.
1. Less Clutter
When you move into a smaller home, you'll have the opportunity to get rid of many possessions that you no longer need. Whether it's sporting goods or knick knacks, you'll be able to either sell the items, give them away to kids and grandkids or donate them to a charitable organization. Your new home won't have as much space, so this decluttering process is almost mandatory.
2. Lower Utility Bills
A smaller home means lower energy usage and lower utility bills. It's likely that you'll have fewer lights on the rooms, less square footage to heat and cool. You may also incur less water usage, since you may have fewer bathrooms and less lawn to irrigate. So, not only will you likely have a lower mortgage payment when you downsize, it will probably also take less money to run the home.
3. More Free Time
A smaller home means that it will likely take less time to maintain, too. There's less to clean inside and a smaller house to maintain on the exterior of the home. This equates to much more time for you to do the things that you want to do instead of the things that you have to do.
4. Easier To Get Around
Downsizing usually makes it easier to get around the home. Many people who downsize opt for a single-floor home rather than a two-story home, so they can avoid having stairs in the home. Living on one floor is often easier as people age and climbing stairs becomes more cumbersome.
5. More Sustainable Living
A smaller home means a smaller carbon footprint. For people who are earth-conscious, a smaller home affords the chance to play their part in helping by living a more environmentally sustainable life.
Remember, downsizing doesn't mean living with less. For many people who have already downsized, the process has infused their life with more opportunities to live a fuller existence by getting rid of space and possessions they didn't really need anymore.
If you are in the market for a new home or interested in refinancing your current property, be sure to contact your trusted home mortgage professional.
If someone says that they are a "self-made" success who did it all completely by themselves with no help from anyone, they are probably stretching the truth. Success never usually happens in a vacuum. The definition of success is that something is recognized and respected by others.
Honest business people recognize and appreciate the help that they received from others. They know it was a big part of what made them able to achieve success. Clever people, when they are just starting out in something new, find a mentor. A mentor is a person who is willing to help a new person trying something for the first time.
Why Would Someone Want To Be A Mentor?
If you ask a mentor why are they a mentor, you are very likely to hear a story about how they were helped by another person when they were just starting out. Mentoring is a powerful way to give back. It is rewarding on both sides of the relationship of being a mentor and a mentee. It is so rewarding because both people learn something about themselves by sharing information and experiences with another person.
Mentoring Is Best When It's A Balanced Relationship
In a healthy mentor/mentee relationship there is a nice give and take that is balanced. The mentor may know much more than the mentee about a subject matter of mutual interest. However, a mentor does not necessarily know everything. A mentee may also have unique experiences to share that the mentor knows nothing about.
Mentorship Is Different From Internship
Having a mentor is different from an internship. Both are meant to be a learning experience, but having a mentor is more about sharing knowledge that includes life skills, whereas an internship is usually limited to job skills.
For example, it is perfectly reasonable to ask your mentor questions like:
How did you deal with setbacks?
Did you have self-doubt?
What kept you from giving up?
The Rules Of Mentorship
There are no specific rules in mentorship. It's a unique relationship each time based on individual circumstances. The relationship can be as formal or as informal as you like. If the relationship feels strained or uncomfortable for either party, it is time to break it off. The period of a mentor/mentee relationship may come and go; however, sage advice lasts a lifetime.
Finding A Mentor
Many choose a mentor from someone that they already know. One way to meet a mentor is to volunteer for service work in your community. Many times you can make valuable contacts with successful people who are also giving their time and expertise to these projects.
There are also formal mentor programs such as one offered by the Small Business Association. It is called the SCORE program and the services are free.
SCORE is a good program for aspiring entrepreneurs. It can help, if you do not know of anyone who is the kind of mentor you need. Seeking out help through the SBA puts you in touch with an experienced businessperson who is a part of their volunteer mentoring program.
Real Estate Agents Can Be Great Mentors Too
If you are interested in learning about investing in real estate in your local community, a great place to start a mentoring relationship is with a professional real estate agent. Real estate professionals are well versed in the local market and can answer questions and guide you through your transactions to avoid major pitfalls. The best real estate agents can also find special opportunities to bring to investors that they are mentoring and help make your real estate investments more profitable.
Summary
Dale Carnegie wrote his classic self-help book How to Win Friends and Influence People in the 1930s. Carnegie was a great business mentor. He recommends that if you want to be a success in a particular area of life, be around people who are already successful in that area and copy what they do. That advice is still good, even almost ninety years later.
If you are in the market for a new home or interested in refinancing your current property, be sure to contact your trusted home mortgage professional.