Tired of shopping for
the best mortgage rates?
submit a mortgage application online
Locally owned and operated
We know the Coachella Valley!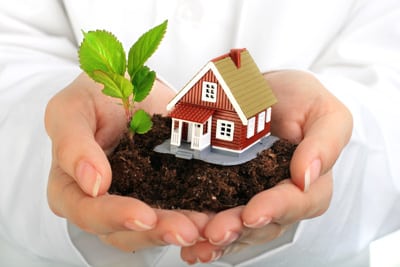 FHA, Conventional, VA, USDA, Jumbo, and Alt-A loans
Leased land
Fixed and Adjustable rates
Low and no down payments options available
Jumbo Loans – over conforming limits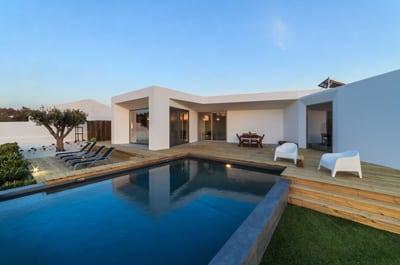 FHA, Conventional, VA, USDA, Jumbo, and Alt-A loans
Leased land
Fixed and Adjustable rates
Consolidate debt
Reduce payment
Eliminate Mortgage Insurance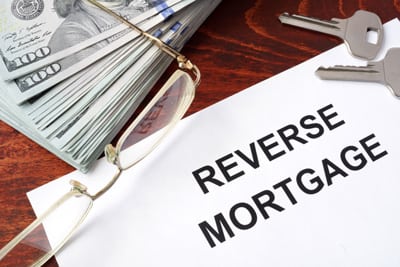 Purchase or refinance with a Reverse Mortgage
Enjoy homeownership and stay in your home with no required monthly payments
We have more than 25 years of experience
Welcome to Contempo Lending, Inc. We are a locally owned and operated Mortgage Broker located in beautiful Palm Springs, CA. When you choose Contempo Lending as your mortgage broker you are promised outstanding service and you can have the confidence that you are getting the best rate possible.
We search each of the loan programs offered by our many partners to find the best loan for you. You can find out more about this program and others by clicking on "Products" above. Contempo Lending charges the same low flat origination fee no matter what loan you choose, so we can focus on getting you the best mortgage loan available to fit your needs.
Comparison shop the rates and fees of our competitors and you will quickly see why Contempo Lending should be your first choice in mortgage lending.
We are confident you will have a great experience working with us and look forward to adding you to our growing list of satisfied clients!
Testimonial
I have used Contempo Lending for two different loan applications. One was extremely complex and difficult and was frankly given an initial chance of success that was near zero. It was not a large dollar transaction but considering the efforts of John and Cary, mostly beyond what you should expect, they treated this transaction as if it was a multimillion dollar loan. Their commitment to "we are going to make this work" was unbelievable and the outcome was success. The second transaction also presented challenges, the least of which was my constantly changing from one loan to one loan and refi and back to one loan. Again, the professionalism and dedication to getting a positive outcome was off the charts. I really can't say enough about this company. I would have no hesitation in recommending them to anyone who needs a mortgage or refi whether its a straight forward or complex. Thank you Contempo Lending and John and Cary!
P.S. If you need financing, do yourself a favor and go to Contempo Lending first before going to a bank.
– Andee K.
Testimonial
I just refinanced my mortgage with Contempo. They were honest, straightforward, efficient and professional. I highly recommend them for your borrowing needs.
– Darryl T.
Testimonial
Contempo Lending did a fantastic job with my last loan. They made the process simple and straight forward for me and got me the right loan for my needs. They are honest and passionate about helping all people attain home ownership regardless of their circumstances.
– Chris L.
Crowdfunding came into prominence with the Jumpstart Our Business Startups (JOBS) Act that President Obama signed into law during 2012 and subsequent enhancements. The JOBS Act made it easier for startups to raise money and for the first time allowed the legal ability to advertise the investments and accept small investors.
Innovate And Renovate
Crowdfunding is useful for many projects. The method raises money to create new products, make documentary films, and for many kinds of fashion items. Crowdfunding successfully raises money for real estate transactions.
Smaller investors participate in real estate projects that they would otherwise not have enough investment money to create on their own. They may invest a few hundred or a few thousand dollars. When their smaller investment money combines with all the others, the project raises enough money.
One thing that makes crowdfunding projects work is their popularity. Affinity groups who have a special interest in certain things invest money in projects related to something that they like.
One application of this motivational factor is to raise money using crowdfunding to renovate buildings with a historical value or that otherwise attract the interest of the public. The process does not have to start with money. It can start with crowd sourcing ideas.
The CLUE® Mansion
A fun example is the Hasbro Company teamed up with Houzz to get innovative ideas from interior designers about how to renovate the CLUE® Mansion. The mansion is a backdrop for the popular board game.
This promotion celebrates the game's 70th anniversary. The mansion's style in the game stayed the same since the game debuted in 1949. The winning room designs, selected by fans, will be part of a new version of the game.
There is no reason to stop there. A real mansion can be renovated to match the game. This could be a CLUE® museum and could offer escape rooms as a money-making enterprise. This is just an idea at this moment. Perhaps, someone will take this up and run with it.
Crowdfunding Renovations
The point is, historic buildings that are of interest may need renovation funds that can be raised using crowdfunding. Those who have an interest in the building from the local community and elsewhere can support the project by investing in the renovation with a small comfortable amount.
Summary
Renovation projects are not easy to finance using traditional lenders. However, if a thousand people invest $100 each that is $100,000 for a renovation project in your community. Paying back the loan can come from a portion of the entrance fees.
Hopefully, this will spark continued interest in preserving and restoring historic homes, which are a terrific part of the American heritage.
If you are interested in learning more about current financing options, be sure to consult with your trusted home mortgage professional.
The Federal Reserve's Federal Open Market Committee reduced its key short-term interest rate range one-quarter percent to 1.75 to 2.00 percent during it's September meeting. While FOMC members had mixed opinions on reducing the benchmark rate range for short term loans, the post-meeting statement suggested that reducing the federal funds rate was a hedge against inflation. The federal funds rate impacts short-term consumer loan rates for autos and adjustable rate mortgages, but does not impact fixed mortgage rates. FOMC monetary policy decisions are governed by the Federal Reserve's dual mandate of maintaining price stability and an inflation rate of 2.00 percent.
FOMC Members Facing Conflicted Opinions On Rate Cuts
Policymakers consider a variety of influences and news when cutting or raising the federal funds rate range. In addition to its dual mandate, FOMC members consider domestic and global impacts on the economy. Uncertainty over effects of international trade disputes and Great Britain's looming exit from the European Union balanced strengths in the U.S. economy.
According to the post-meeting statement, seven FOMC members voted in favor of the rate cut to 1.75 to 2.00 percent; one member voted for a rate cut to 1.50 to 1.75 percent and two members voted against changing the target federal funds rate range.
Fed Chair: U.S. Economy Expected To Stay Strong
Fed Chair Jerome Powell said in a post-meeting press conference that while U.S. economy expanded for its 11th consecutive year, global economic outlook was less certain particularly in Europe and China. The U.S. economy expanded 2.50 percent in the first half of 2019; factors driving growth included rising consumer confidence, wages and strong job markets. Business investment and exports were lower due to uncertainties over trade. Job growth slowed, but this was expected based on 2018's fast pace of job growth. Work force participation grew; the Fed expects the national unemployment rate to remain below four percent for the next few years.
Chair Powell said that maintaining strong economic conditions was particularly important for low to middle income consumers left behind during the Great Recession. While current inflation stands at 1.40 percent, the Fed projects that it will grow to 1.90 percent in 2020 and achieve the target goal of 2.00 percent in 2021. Chair Powell said that inflation pressures are muted and at the lower end of historical ranges.
Chair Powell echoed the FOMC statement in saying that the Fed would continue to monitor economic developments abroad and would adjust monetary policy according to economic developments prompted by trade disputes and emerging economic developments.
The National Association of Home Builders Housing Market Index shows steady builder confidence in housing market conditions. September's index reading of 68 was one point higher than August's reading. Any reading over 50 indicates that most home builders surveyed view housing market conditions as favorable. August's original index reading was adjusted upward by one point.
Component readings for the Housing Market Index were mixed. Builder confidence in current market conditions rose two points to index reading of 75; this was the highest reading year-over-year. Builder confidence in home sales over the next six months fell by one point to 70. The gauge of buyer traffic in single-family housing developments held steady at 50. Readings for buyer traffic seldom exceed 50; September's reading suggested higher builder confidence than the numerical reading suggested.
Average New Home Size Decreases, Builders Confident In Housing Markets
In recent months, builders have focused on producing larger homes, which has limited the number of affordable homes available to middle-income and first-time home buyers. High demand for homes caused by slim inventories of homes for sale and factors including competition with cash buyers sidelined would-be buyers. Home builders scaled down the size of new homes by 4.30 percent during the second quarter of 2019. This trend is expected to encourage potential home buyers into the market as lower home prices and mortgage rates combine to encourage more buyers into the housing market.
Lower Home Prices And Mortgage Rates Increase Affordability
Analysts and real estate pros have long said that the only way to ease demand for homes is by building more homes within all price ranges. Builders did not immediately respond to calls for more homes, but if current builder confidence and a new focus on building affordable homes continues, high demand for homes and short supplies of available homes may ease toward evenly balanced market conditions, but the unknown factor is mortgage rates. If they rise, affordability will be challenged and buyer interest in new homes could slow.
New home prices typically fall as peak buying season ends. Current trends toward building smaller homes, low mortgage rates and lower home prices combined to provide more choices and affordable options for home buyers. If general economic conditions remain strong, more home shoppers could become homeowners.