Tired of shopping for
the best mortgage rates?
submit a mortgage application online
Locally owned and operated
We know the Coachella Valley!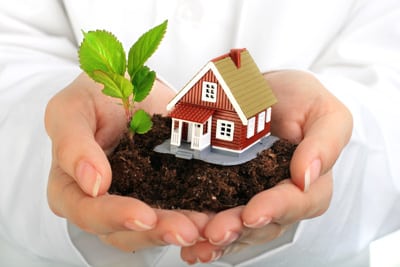 FHA, Conventional, VA, USDA, Jumbo, and Alt-A loans
Leased land
Fixed and Adjustable rates
Low and no down payments options available
Jumbo Loans – over conforming limits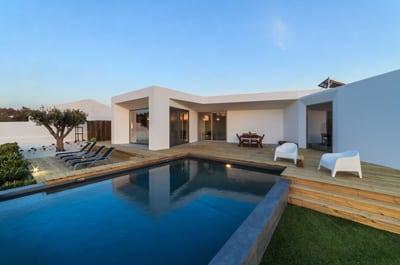 FHA, Conventional, VA, USDA, Jumbo, and Alt-A loans
Leased land
Fixed and Adjustable rates
Consolidate debt
Reduce payment
Eliminate Mortgage Insurance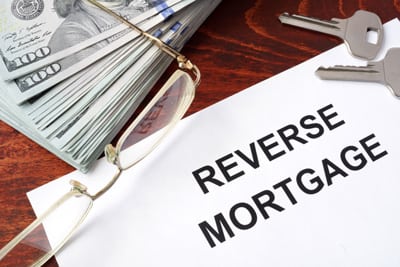 Purchase or refinance with a Reverse Mortgage
Enjoy homeownership and stay in your home with no required monthly payments
We have more than 25 years of experience
Welcome to Contempo Lending, Inc. We are a locally owned and operated Mortgage Broker located in beautiful Palm Springs, CA. When you choose Contempo Lending as your mortgage broker you are promised outstanding service and you can have the confidence that you are getting the best rate possible.
We search each of the loan programs offered by our many partners to find the best loan for you. You can find out more about this program and others by clicking on "Products" above. Contempo Lending charges the same low flat origination fee no matter what loan you choose, so we can focus on getting you the best mortgage loan available to fit your needs.
Comparison shop the rates and fees of our competitors and you will quickly see why Contempo Lending should be your first choice in mortgage lending.
We are confident you will have a great experience working with us and look forward to adding you to our growing list of satisfied clients!
Testimonial
I have used Contempo Lending for two different loan applications. One was extremely complex and difficult and was frankly given an initial chance of success that was near zero. It was not a large dollar transaction but considering the efforts of John and Cary, mostly beyond what you should expect, they treated this transaction as if it was a multimillion dollar loan. Their commitment to "we are going to make this work" was unbelievable and the outcome was success. The second transaction also presented challenges, the least of which was my constantly changing from one loan to one loan and refi and back to one loan. Again, the professionalism and dedication to getting a positive outcome was off the charts. I really can't say enough about this company. I would have no hesitation in recommending them to anyone who needs a mortgage or refi whether its a straight forward or complex. Thank you Contempo Lending and John and Cary!
P.S. If you need financing, do yourself a favor and go to Contempo Lending first before going to a bank.
– Andee K.
Testimonial
I just refinanced my mortgage with Contempo. They were honest, straightforward, efficient and professional. I highly recommend them for your borrowing needs.
– Darryl T.
Testimonial
Contempo Lending did a fantastic job with my last loan. They made the process simple and straight forward for me and got me the right loan for my needs. They are honest and passionate about helping all people attain home ownership regardless of their circumstances.
– Chris L.
Buying your home can be nerve-racking, especially if it's the first time. The buying process is exciting and often complex. The chances of making a mistake are relatively high.
In today's real estate market where demand surpasses supply, you can't afford to make mistakes. And this is just the tip of the iceberg. If you are in the market to buy a house, here are five pitfalls avoid.
Not Doing Your Homework Well
Fortune favors the prepared in real estate. And preparedness begins with understanding your finances. A wise buyer examines assets, analyzes debts and gets finances pre-approved before jumping into the house hunt.
Know the neighborhood well, since you're also buying a location. It's paramount to research about the quality of schools, upcoming zoning issues and crime level. Not all suburb spots are ideal to live in.
Picking The Wrong Mortgage
Getting your loan preapproved puts you in a better position to negotiate. Find out how much property you can afford. Don't rely on your bank's internet site only. Instead, use calculators and consult with your trusted mortgage professional to find out how much you can borrow.
It's worth noting that what banks show they can lend can differ with what they will lend. As such, it's imperative to choose your mortgage carefully. Compare offers from various banks or consult an independent finance broker.
Going With The Market Flow
Resist the temptation to flow with the market rather than your needs. The real estate market goes in cycles. There are times suitable for buyers, and times suitable for sellers.
However, don't gamble with your future by sitting and waiting for the right time. Once you know your budget, get your finances organized, think about your needs now and in future. Then use short term market conditions to make long-term lifestyle choices.
Exceeding Your Budget
Most homebuyers fall for the trap of picking more appealing properties that cost more than their budgets. Falling into this pitfall can derail your future finances.
Although it's human nature to yearn for more than we can afford, resist the desire. Surpassing your budget exposes you to potential financial shocks with bigger payments, property taxes and more.
Falling In Love
If you find the perfect house, keep it to yourself. Don't let the sellers read your emotions. If they do, they may use them against you while negotiating.
Wise buyers know there are several homes out there, and there is one that's right for them. And if you can't afford one or your offer isn't accepted, keep looking and move on.
Buying a home is rejuvenating. However, if you're not careful, you can make mistakes you may regret later. Consult with your trusted real estate expert and trusted mortgage professional to get the best advice for your situation.
Buying a foreclosed home is easy, right? After all, they sell for pennies on the dollar, right? Well, that could be a false assumption. Buying a foreclosed property appears easy on TV, but in reality, it can be overwhelming.
Foreclosure sales continue to decline in the market from 38.6 percent in 2011 to 14 percent in 2017 but ticking up a bit in 2018 according to Attom Data Solutions, a national property data company. As foreclosure sales drop, competition for these properties become stiffer and more complex. And as home prices increase in most cities, buyers often turn to foreclosures as affordable alternatives for landing their dream home
Foreclosures usually occur when homeowners can no longer pay their mortgages and the mortgagees seize the properties. Once former owners vacate the properties, lenders typically put it on sale at discounted price or auction to the highest bidder.
Foreclosures give homebuyers the opportunity to get great deals. While foreclosures can save you thousands of dollars, it may come with risks. Having a stomach of steel can help when pursuing a foreclosure.
To mitigate the risks involved, keep the following hacks and tricks in mind.
Budget Carefully
Don't allow a small price tag to entice you into a quick deal. Ask yourself the following:
Do you have sufficient dollars for extensive repairs?
Do you have a team ready for any required repairs or are you handy at doing them yourself?
Can you find a tenant if you intend to rent?
If you conduct thorough research, you'll minimize the risks.
Get A Home Inspection
Though foreclosures are usually sold "as is", you need to know the property deficiencies. The home seller can allow you to bring in a competent home inspector. Your inspector will give you a list of what the property lacks and the cost estimates needed to complete the renovations. You may even want to hire a home inspector after purchasing a foreclosure just to get a thorough review of the property.
Ask For Vacancy Duration
Ask how long the house remained vacant. In most cases, long vacancy means more damages. For example, plumbing seals may dry out, bugs get into the house and sewer gases back up.
Don't Ignore The Landscaping
Neglected landscaping contribute to house deterioration. Tree seedlings grow roots into the foundation and vines crawl into the windows. Small trees can also mess up pavers, and dead branches can break and crash into the house.
Be Cautious With Auctions
Although auctions are common with foreclosures, it's best to avoid them. And if you can't, be vigilant when bidding. Competitive bidding can raise the value so high that you end up losing money after the cost of repairs.
It's always best to work with your trusted local real estate professional to find foreclosure properties. They are experienced in determining the quality of the properties and can help you through the tenuous foreclosure purchase process.
Another key partner is your trusted mortgage professional. If your good credit and pre-approval are in place, you will be on your way to making an offer as soon as the right property comes along.
One thing to think about when purchasing a home or parcel of land is to have an updated land survey conducted. While property deeds generally include detailed information, many are outdated for a variety of reasons that include nature, weather conditions, and adjustments in floodplain maps among others.
Even when the information about the property is spot-on at the closing, human perception of where your property begins and ends can lead to some unenviable outcomes. Given that buying real estate ranks among the largest personal investments for most people, these are three things you may want consider about land surveys.
Good Fences Make Good Neighbors
The old Robert Frost poem "Mending Wall" ponders the reasons that people erect property line fences and why they fix them each spring. The reason is a simple one, setting boundaries avoids unnecessary disagreements and allows people to get along.
Land disputes can turn otherwise friendly neighbors into hostile abutters because there is a pervasive sense that someone is stealing from you. Good fences are the product of clearly identified boundary markers and professional surveyors are the people who measure and certify them. If you plan on buying or recently purchased a parcel of land, updating the land survey may be in you and your neighbor's best interest.
Squatters Can Take Your Land Through Adverse Possession
Many states continue to allow the practice of adverse possession. In some places, it's known as "squatters rights." If someone who does not rightfully own a piece of land can maintain or utilize it for a period of time, they may be able to put in a claim.
Although many people consider this an outdated and unfair practice, it remains too common in rural and suburban areas. Misplaced fences are often the basis of such claims. When abutters work your land or use it to access their own, that can be the basis of a claim to get a permanent easement or take it from you.
Land Surveys Can Be Used For Insurance Purposes
The severe weather storms that struck communities across the country have prompted organizations to update their floodplain maps. Property owners who were not previously required to purchase flood insurance may now find themselves considered "at risk."
But that designation can be considerably more complex than just owning a home or residential property inside the flood zone. These updated maps do not necessarily consider the elevation of each and every property. In order to be properly listed, you may need to have an elevation certificate to petition FEMA and others that your property is not at risk. That means having a professional land survey conducted.
There are numerous reasons why current land surveys can prove valuable to real estate buyers and sellers. Without one, you are operating without critical information about a significant investment. Your trusted home mortgage professional can refer you to appraisers and land surveyors in your area. Be sure to rely on this valuable resource during your new home purchase.