Tired of shopping for
the best mortgage rates?
submit a mortgage application online
Locally owned and operated
We know the Coachella Valley!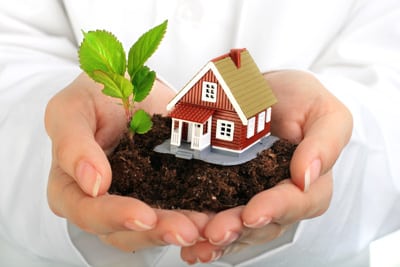 FHA, Conventional, VA, USDA, Jumbo, and Alt-A loans
Leased land
Fixed and Adjustable rates
Low and no down payments options available
Jumbo Loans – over conforming limits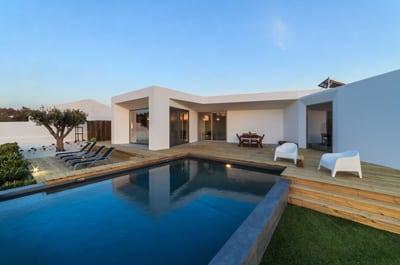 FHA, Conventional, VA, USDA, Jumbo, and Alt-A loans
Leased land
Fixed and Adjustable rates
Consolidate debt
Reduce payment
Eliminate Mortgage Insurance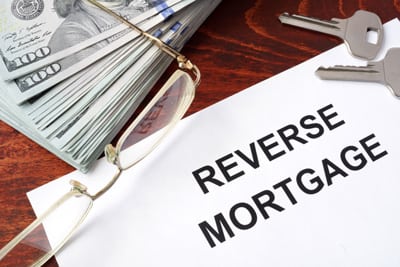 Purchase or refinance with a Reverse Mortgage
Enjoy homeownership and stay in your home with no required monthly payments
We have more than 25 years of experience
Welcome to Contempo Lending, Inc. We are a locally owned and operated Mortgage Broker located in beautiful Palm Springs, CA. When you choose Contempo Lending as your mortgage broker you are promised outstanding service and you can have the confidence that you are getting the best rate possible.
We search each of the loan programs offered by our many partners to find the best loan for you. You can find out more about this program and others by clicking on "Products" above. Contempo Lending charges the same low flat origination fee no matter what loan you choose, so we can focus on getting you the best mortgage loan available to fit your needs.
Comparison shop the rates and fees of our competitors and you will quickly see why Contempo Lending should be your first choice in mortgage lending.
We are confident you will have a great experience working with us and look forward to adding you to our growing list of satisfied clients!
Testimonial
I have used Contempo Lending for two different loan applications. One was extremely complex and difficult and was frankly given an initial chance of success that was near zero. It was not a large dollar transaction but considering the efforts of John and Cary, mostly beyond what you should expect, they treated this transaction as if it was a multimillion dollar loan. Their commitment to "we are going to make this work" was unbelievable and the outcome was success. The second transaction also presented challenges, the least of which was my constantly changing from one loan to one loan and refi and back to one loan. Again, the professionalism and dedication to getting a positive outcome was off the charts. I really can't say enough about this company. I would have no hesitation in recommending them to anyone who needs a mortgage or refi whether its a straight forward or complex. Thank you Contempo Lending and John and Cary!
P.S. If you need financing, do yourself a favor and go to Contempo Lending first before going to a bank.
– Andee K.
Testimonial
I just refinanced my mortgage with Contempo. They were honest, straightforward, efficient and professional. I highly recommend them for your borrowing needs.
– Darryl T.
Testimonial
Contempo Lending did a fantastic job with my last loan. They made the process simple and straight forward for me and got me the right loan for my needs. They are honest and passionate about helping all people attain home ownership regardless of their circumstances.
– Chris L.
The National Association of Home Builders reported a housing market index reading of 74 in February; the index reading was one point lower than for January and was only two points below the highest reading of 76 reported in December. Readings over 50 indicate that most builders consider housing market conditions to be positive.
Factors contributing to builder confidence included strong housing markets and low mortgage rates; job growth and higher wages also boosted builder confidence.
Low Inventory Influences Home Prices
Low inventories of available homes continued to drive demand and rising home prices. Homebuyers faced with low supplies of existing homes turned to new home developments for additional options. First-time homebuyers faced obstacles including affordability and student loan debt that negatively impacted the ability to save for a down payment and qualify for home loans.
High costs of building materials and lots contributed to homebuilder expenses and higher home prices. Analysts noted that environmental and zoning issues also presented challenges for builders and limited their ability to meet the rising demand for affordable single-family homes.
Composite indices used to calculate the Homebuilders Housing Market Index slipped one point in each category. Builder confidence in current market conditions for newly-built single-family homes fell to an index reading of 80 and builder confidence in market conditions over the next six months dipped to 79. Buyer traffic volume in new housing developments dropped to 57, but buyer traffic readings of 50 or more were historically rare until recently.
Analysts identified correlations between the Housing Market Index and readings on consumer sentiment. The University of Michigan's Consumer Sentiment Index and the Conference Board's Consumer Confidence Index readings trend close to the NAHB Housing Market Index but are reported one month behind the Housing Market Index.
Regional Builder Confidence Mixed
Homebuilders reported mixed confidence in housing market conditions throughout the U.S. Market Conditions improved in the Northeast where homebuilder confidence was five points higher at 67. The Midwestern region reported a builder confidence reading of 62, which was five points lower than January's reading. Homebuilder confidence in the South rose two points to an index reading of 79; homebuilder confidence fell four points in the West to 82.
Regional builder confidence levels reflect local economic conditions and events impacting housing markets.
For most individuals and families, their home is the most expensive investment they will ever purchase. Therefore, it is important for everyone to take care of their home. Routine maintenance can prevent costly repairs from arising down the road.
It is important for homeowners to make sure they budget for home maintenance and repair costs. Even with a meticulous repair schedule, it is still possible that a major repair might be required. There are a few home repairs that are more expensive than others.
Damage To The Foundation Of The Home
One of the most expensive home repairs that might come up involves damage to the foundation. The foundation is the part of the home that supports the rest of the structure. Therefore, its strength is vital to the integrity of any building.
Depending on the exact nature of the project, repairing the foundation of a home may cost close to $100,00 if the building is large and the damage is severe. At a minimum, homeowners should expect to spend a few thousand dollars on a home foundation repair project.
Some of the most common reasons why a foundation might be damaged involve plumbing issues, clogged gutters, and flooding. Water can corrode the foundation and pool around the base, leading to damage. Therefore, the water system also needs to be addressed with any foundation repair.
A Roof Repair Can Be Costly
The roof is one of the most important barriers in the home. It separates the interior of the home from the dangers of the elements outside. Therefore, it is critical for the roof to remain intact. Roofs need to be inspected regularly.
If there is a problem with the roof, this may cost more than $10,000. Regularly inspecting the roof and making repairs and replacements as they come up can save a home's budget.
Siding Repairs Are Expensive
Finally, water and wind can damage the siding of a home. Furthermore, insects and other pests can also lead to siding repairs. Repairing a single piece of siding isn't costly; however, if the entire siding needs to be replaced, this may cost more than $15,000. The exact nature of the cost is going to depend on the materials chosen.
If you are in the market for a new home or interested in refinancing your current property, be sure to contact your trusted home mortgage professional.
Did you know that some home improvements lower the resale value of a home and decrease the number of potential buyers? If you are going to repaint the exterior of your home bright, traffic-cone orange and try to sell it for a high price, think again! Maybe, if the artist Pablo Picasso once lived there that might work, but probably not under any other circumstances.
Some things are counter-intuitive. A swimming pool is an example. Swimming pools are great and highly desirable for many people. However, others do not necessarily think so and only see them as adding unnecessary expenses for maintenance and upkeep.
There are general guidelines to follow, which give you a better chance to increase the resale value of a home by making certain improvements. If possible, work with your REALTOR® who understands the local real estate market conditions before making decisions about investing in renovations to increase a home's resale value.
Be aware that the industry averages show a percentage of recoupment of the investment and no renovations make back what they cost, in terms of increased resale value. This means you should only consider renovations that you like for other reasons as well as the potential financial impact on the home's value. The only way to profit from renovations is to do some work yourself.
Renovations — Partial Recoupment In Resale Value
Here are the top ten things to consider with their average installation cost, average increased resale amount, and the average recoupment percentage as ranked by Remodeling in the 2020 Cost vs. Value Report:
1. Manufactured Stone Veneer (applied to the front of the home)
Installation Cost $9,357 — Increased Resale Amount $8,943 — Recoupment 96%
2. Garage Door Replacement
Installation Cost $3,695 — Increased Resale Amount $3,491 — Recoupment 94%
3. Fiber Cement Siding (applied to the exterior of the home)
Installation Cost $17,008 — Increased Resale Amount $13,195 — Recoupment 78%
4. Vinyl Siding (applied to the exterior of the home)
Installation Cost $14,359 — Increased Resale Amount $10,731 — Recoupment 75%
5. Vinyl Windows (double-pane)
Installation Cost $17,461 — Increased Resale Amount $12,761 — Recoupment 72%
6. Wooden Deck
Installation Cost $14,360 — Increased Resale Amount $10,355 — Recoupment 72%
7. Wood Windows (double-pane)
Installation Cost $21,495 — Increased Resale Amount $14,804 — Recoupment 69%
8. Steel Entry Door
Installation Cost $1,881 — Increased Resale Amount $1,294 — Recoupment 69%
9. Composite Deck
Installation Cost $19,856 — Increased Resale Amount $13,257 — Recoupment 67%
10. Asphalt-Shingled Roof
Installation Cost $24,700 — Increased Resale Amount $16,287 — Recoupment 66%
The runner-ups, with their recoupment percentages, are remodeling the bathroom (62%), metal roofing (61%), a kitchen remodel (59%), a bedroom addition (59%), and a bathroom addition (55%).
Summary
Notice that the top ten items that make the most positive impact on the resale price are all exterior projects and most of them are visible from the front of the home. The wise adage of "curb appeal sells" seems to be true when it comes to renovations that generally improve resale value.
If you are in the market for a new home or interested in refinancing your current property, be sure to consult with your trusted home mortgage professional.