Tired of shopping for
the best mortgage rates?
submit a mortgage application online
Locally owned and operated
We know the Coachella Valley!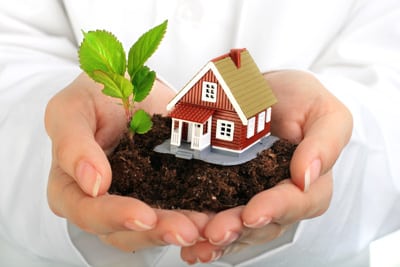 FHA, Conventional, VA, USDA, Jumbo, and Alt-A loans
Leased land
Fixed and Adjustable rates
Low and no down payments options available
Jumbo Loans – over conforming limits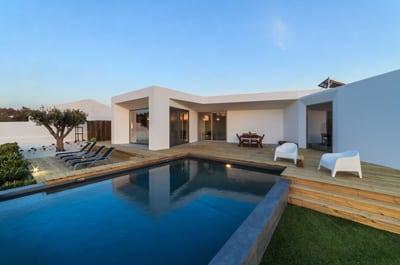 FHA, Conventional, VA, USDA, Jumbo, and Alt-A loans
Leased land
Fixed and Adjustable rates
Consolidate debt
Reduce payment
Eliminate Mortgage Insurance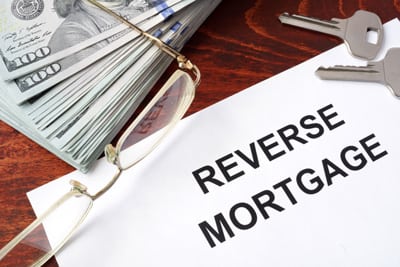 Purchase or refinance with a Reverse Mortgage
Enjoy homeownership and stay in your home with no required monthly payments
We have more than 25 years of experience
Welcome to Contempo Lending, Inc. We are a locally owned and operated Mortgage Broker located in beautiful Palm Springs, CA. When you choose Contempo Lending as your mortgage broker you are promised outstanding service and you can have the confidence that you are getting the best rate possible.
We search each of the loan programs offered by our many partners to find the best loan for you. You can find out more about this program and others by clicking on "Products" above. Contempo Lending charges the same low flat origination fee no matter what loan you choose, so we can focus on getting you the best mortgage loan available to fit your needs.
Comparison shop the rates and fees of our competitors and you will quickly see why Contempo Lending should be your first choice in mortgage lending.
We are confident you will have a great experience working with us and look forward to adding you to our growing list of satisfied clients!
Testimonial
I have used Contempo Lending for two different loan applications. One was extremely complex and difficult and was frankly given an initial chance of success that was near zero. It was not a large dollar transaction but considering the efforts of John and Cary, mostly beyond what you should expect, they treated this transaction as if it was a multimillion dollar loan. Their commitment to "we are going to make this work" was unbelievable and the outcome was success. The second transaction also presented challenges, the least of which was my constantly changing from one loan to one loan and refi and back to one loan. Again, the professionalism and dedication to getting a positive outcome was off the charts. I really can't say enough about this company. I would have no hesitation in recommending them to anyone who needs a mortgage or refi whether its a straight forward or complex. Thank you Contempo Lending and John and Cary!
P.S. If you need financing, do yourself a favor and go to Contempo Lending first before going to a bank.
– Andee K.
Testimonial
I just refinanced my mortgage with Contempo. They were honest, straightforward, efficient and professional. I highly recommend them for your borrowing needs.
– Darryl T.
Testimonial
Contempo Lending did a fantastic job with my last loan. They made the process simple and straight forward for me and got me the right loan for my needs. They are honest and passionate about helping all people attain home ownership regardless of their circumstances.
– Chris L.
When you walk through a house with your real estate agent, you're seeing if you and your family would be happy living there. But you're also probably looking for signs of trouble that might spell big expenses later on. Be careful, though. It's important to see the "bones" of the house rather than focusing on minor issues.
Here are four flaws you can safely disregard.
1. Stained Carpet
Stained carpet is more an indication of the owner's poor cleaning habits than of any real problems with the house. It's so easy to replace carpeting that it's not worth even paying attention to when you're viewing a house for sale. In fact, once you pull up that carpeting, you could discover beautiful hardwood flooring!
2. Funky Paint Colors
They say that there's no accounting for bad taste. If you've seen enough houses with your real estate agent, you're bound to encounter some less than traditional paint colors. However, paint can easily be painted over. You can safely ignore the flamingo pink bathroom walls or the putrid brown bedroom color.
3. Lack Of Curb Appeal
Every homebuyer wants to pull up to a house for sale and think, "How charming!" Unfortunately, a lack of curb appeal gives a sour first impression. However, don't let that deter you from see the house for its true value. The inside might be magnificent. You can always add your own curb appeal later with pretty landscaping, shutters or window boxes.
4. Outdated Kitchen
If the kitchen is a little dated but the rest of the house meets your expectations, it's okay to overlook this "flaw." It's fairly easy to update a kitchen with new or refinished cabinets, new appliances and a fresh coat of paint. Yes, it will cost a bit, but the outdated kitchen might be reflected in a lower selling price. Ask your real estate agent for their recommendation in this regard.
Sometimes it's challenging to find the right house in the right location. When you do find one that checks all the boxes, don't let any of these minor "flaws" deter you from making an offer. The little things won't keep you from enjoying your new home, and you'll be glad you focused on the things that really matter!
Your trusted home mortgage professional is available to help you secure your financing for your new home. Be sure to make an appointment to get your pre-approval so you can be ready to make an offer as soon as you find the home of your dreams.
You have about five minutes to impress (or not) prospective buyers at a showing. For curb appeal, you get about five seconds for buyers to decide whether they want to go inside.
Here are four tips to help you get the wow factor from your home's street-facing views.
Update Entryway Hardware
A wall-mounted mailbox, chic house numbers and a pretty porch light add interest to your entryway. However, dated and dinged hardware impress no one. In a perfect world, all your hardware matches in style, color and finish. Of course, it should also tie-in to the style of your house. Brushed nickel house numbers look fabulous on a modern home but might clash with your Victorian-style house.
Splash On The Color
A gallon of high-quality paint costs about $25 and should cover the front door, trim and shutters. This simple upgrade gives the whole property a fresh look. Of course, if the street-facing side of your home has peeling or faded paint, you'll have to paint that too. If you end up painting the facade, it's best to do the entire house at the same time to maintain color conformity.
Plant Power
A walkway trimmed in plants and flowers creates an inviting look. You can buy pre-planted greenery at your local home and garden center for an easy makeover of your walkway. For a less labor-intensive effect, install window boxes to add color and perk up your home's exterior. Be careful to maintain them, since dying plants don't increase curb appeal.
Create An Outdoor Living Space
If you have plenty of space on your patio or porch, use it to create a comfortable seating area. An outdoor rug, loveseat, chair and small table give buyers the idea that they could relax and entertain in this space. Colorful cushions in outdoor fabrics provide durable color and long-lasting wear the new owners can also enjoy. Make sure existing furniture is clean and maintained since moldy cushions and broken lawn chairs are not the upscale look you're going for.
The main point of curb appeal is to attract prospective buyers who can't resist the charm of your home. This makes it far more likely they'll like what the see on the inside.
Whether you are interested in buying a new home or refinancing your current property, your trusted home mortgage professional is available to help.
Saving up for a down payment can feel overwhelming. Most people have never saved up the kind of money it takes for a down payment. It can be done, though. The goal is to put 20% down on a house. This is what it takes if you don't want to have to pay private mortgage insurance every month.
However, you don't have to absolutely put 20% down. Some mortgage programs, such as VA and FHA loans, let borrowers put down as little as zero down or about 3.5% down. There are extra requirements with any kind of mortgage you get, so be sure to discuss those with your lender.
Whichever kind of mortgage you decide to try for, here are some tips for saving for a down payment.
Get A Head Start
The sooner you start saving for a down payment, the easier it will be. Even if you currently can't see having any extra money for savings, tuck as much as you can into a savings account. Every single dollar will help later on.
Invest Safely To Earn Interest On Your Down Payment
If your home purchase goal is two or more years away, consider investing your savings so it earns interest. Since you're counting on that money to use for a life goal, invest in things with low or no risk. Also, invest in things that allow you to cash out with no penalties when you think you'll be ready to buy.
Ideas include a bank CD, money market, tax lien certificate, or municipal bonds. You won't earn massive amounts of interest with any of these vehicles, but in return you'll have flexibility and security.
Request An Inheritance Advance
If you know that your parents have you in their will, you can request to get part of your inheritance early. Your parents may be able to give you up to a certain amount for your mortgage down payment with no penalty.
Be sure to check with your potential lender. Some mortgage programs have caps on how much of the down payment can be sourced from a third party.
Once you decide what kind of home you might like, and which mortgage programs you might qualify for, you can decide how much you'll need to save for a down payment. Use these three tips to save up. Before long, you'll be ready to start shopping for the home of your dreams.
An essential partner is your trusted home mortgage professional. You can count on them to guide you every step of the way through your home loan process.