Tired of shopping for
the best mortgage rates?
submit a mortgage application online
Locally owned and operated
We know the Coachella Valley!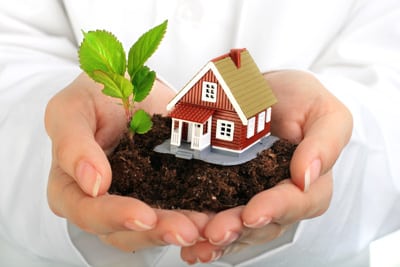 FHA, Conventional, VA, USDA, Jumbo, and Alt-A loans
Leased land
Fixed and Adjustable rates
Low and no down payments options available
Jumbo Loans – over conforming limits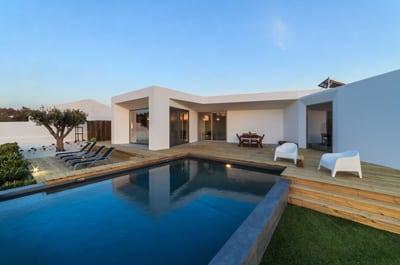 FHA, Conventional, VA, USDA, Jumbo, and Alt-A loans
Leased land
Fixed and Adjustable rates
Consolidate debt
Reduce payment
Eliminate Mortgage Insurance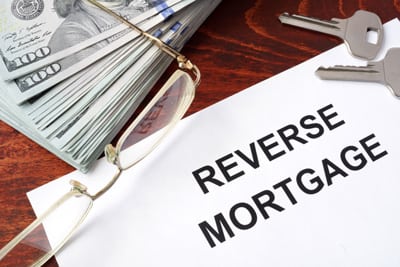 Purchase or refinance with a Reverse Mortgage
Enjoy homeownership and stay in your home with no required monthly payments
We have more than 25 years of experience
Welcome to Contempo Lending, Inc. We are a locally owned and operated Mortgage Broker located in beautiful Palm Springs, CA. When you choose Contempo Lending as your mortgage broker you are promised outstanding service and you can have the confidence that you are getting the best rate possible.
We search each of the loan programs offered by our many partners to find the best loan for you. You can find out more about this program and others by clicking on "Products" above. Contempo Lending charges the same low flat origination fee no matter what loan you choose, so we can focus on getting you the best mortgage loan available to fit your needs.
Comparison shop the rates and fees of our competitors and you will quickly see why Contempo Lending should be your first choice in mortgage lending.
We are confident you will have a great experience working with us and look forward to adding you to our growing list of satisfied clients!
Testimonial
I have used Contempo Lending for two different loan applications. One was extremely complex and difficult and was frankly given an initial chance of success that was near zero. It was not a large dollar transaction but considering the efforts of John and Cary, mostly beyond what you should expect, they treated this transaction as if it was a multimillion dollar loan. Their commitment to "we are going to make this work" was unbelievable and the outcome was success. The second transaction also presented challenges, the least of which was my constantly changing from one loan to one loan and refi and back to one loan. Again, the professionalism and dedication to getting a positive outcome was off the charts. I really can't say enough about this company. I would have no hesitation in recommending them to anyone who needs a mortgage or refi whether its a straight forward or complex. Thank you Contempo Lending and John and Cary!
P.S. If you need financing, do yourself a favor and go to Contempo Lending first before going to a bank.
– Andee K.
Testimonial
I just refinanced my mortgage with Contempo. They were honest, straightforward, efficient and professional. I highly recommend them for your borrowing needs.
– Darryl T.
Testimonial
Contempo Lending did a fantastic job with my last loan. They made the process simple and straight forward for me and got me the right loan for my needs. They are honest and passionate about helping all people attain home ownership regardless of their circumstances.
– Chris L.
Last week's scheduled economic news included readings on consumer credit, job openings, jobless claims, and mortgage rates.
Consumer Borrowing Declined at Slower Pace in May
According to Federal Reserve data, consumer borrowing fell at a slower annual pace of -5.30 percent in May as compared to April's reading of -20 percent. Non-revolving consumer credit, which includes vehicle and student loans, increased by 2.30 percent in May. The Federal Reserve does not report on real estate loans.
Federal assistance programs including the first round of stimulus checks, additional unemployment payments and support for businesses contributed to better readings for the economy in May, but last week's rising coronavirus cases may cause all or part of economic gains to be lost as local governments reverse decisions to reopen businesses and local government services.
Job Openings Rise in May as Weekly Jobless Claims Fall
The Bureau of Labor Statistics reported 5.40 million job openings in May as compared to April's 5.00 million job openings. Rising job openings coincided with reopening business and government services as state and local authorities eased stay-at-home requirements and began easing restrictions on economic activity.
Weekly jobless claims were also lower than for the preceding week. 1.31 million initial jobless claims were filed last week as compared to the prior week's reading of 1.41 million first-time claims filed. Ongoing jobless claims fell to 18.10 million claims from the prior week's reading of 18.80 million continuing jobless claims. Jobless claims remained much higher than pre-pandemic readings.
Mortgage Rates Drop to Record Lows
Freddie Mac reported the lowest recorded average mortgage rates as rates for fixed-rate mortgages dropped by four basis points to 3.03 percent for 30-year fixed-rate mortgages and fell by five basis points to 2.51 percent for 15-year fixed-rate mortgages. The average rate for 5/1 adjustable rate mortgages rose two basis points to 3.02 percent; discount points averaged 0.80 percent for fixed-rate mortgages and 0.30 percent for 5/1 adjustable rate mortgages.
The U.S. Senate is expected to work on its version of the next Coronavirus relief package next week; it should be completed by the end of July or in early August.
What's Ahead
This week's scheduled economic news includes reports on housing markets, housing starts, and consumer sentiment. Weekly readings on mortgage rates and jobless claims will also be released.
Congratulations on moving into your new house! But hold on. Now that the house is yours, there are a few things you will want to do in order to make life in your new home more comfortable and secure. Before you plan your housewarming party, here is a list of the first things you should do after you move in.
1. Change The Locks
As the new homeowner, you have no way of knowing how many others have keys to your new home. The previous owner may have made copies for their housekeeper, their parents, the babysitter, a neighbor, or anyone else. You definitely don't want anyone else having keys to your home. Have a locksmith come in and change all the locks. The investment will help you sleep soundly.
2. Find Out Your Boundaries
Check in with town hall to see if there are documents on file that lay out the boundaries for the land you just purchased. If not, consider having a land surveyor come out to mark the boundaries around your new home. This will ensure that you don't accidentally do things that encroach on your new neighbor's land, such as planting trees or flowers, erecting a fence, or setting up a swing set.
3. Introduce Yourself To The Neighbors
Pencil in a day to go around and meet your new neighbors. Don not wait too long to do this; the longer you wait, the more awkward it becomes. In theory, they should be introducing themselves to you, but these days you could be waiting a long time for an apple pie to show up at your door. Just wait for the weekend and give a light knock on the doors on your street. Your neighbors will appreciate the gesture and you might just meet a new friend.
4. Make A House Map
A house map is just a general layout of where all the important fixtures are. The map should include the furnace, all outdoor spigots, the main water shut-off valve, the septic tank lid cover (if applicable) and the circuit box. Finally, invest in some fire extinguishers and mark their locations on the map, too. Have it laminated and put it someplace where all the family members can access it.
Once you take care of these four things, you willll feel better knowing that you've done all the necessary chores. Now, just sit back and enjoy your accomplishment!
Renovating a home is not only a way to increase the family's standard of living but it can also be seen as an investment. There are multiple ways for someone to increase the value of their home and renovations are one of the most straightforward. At the same time, some investments offer a better return than others.
Those who are thinking about selling their home in the future should strive to get every dollar possible. Renovations can make this happen.
Garage Door Replacement
When people think about renovations, they don't often think about the garage. Some people don't even include their garage in their square footage because it might not be heated; however, replacing the garage door can provide a major investment return.
In some cases, the value of the garage door itself may double with a simple replacement. While some people dread the prospect of replacing a damaged garage door, even upgrading a working one can lead to a significant return!
Manufactured Stone Veneer
Stone is a popular building material because it provides a sleek look in addition to being versatile. Therefore, it should come as no surprise that a stone veneer will also provide a major investment return. For those who spend around ten thousand dollars on a stone veneer, the value of this investment may nearly double. This provides a great way to not only upgrade the home but also increase its resale value.
Entry Door Replacement
A home's doors are incredibly important because not only do they a measure of security but also they also draw someone's eyes. Replacing an entry door may provide an investment return of close to 90 percent. Because this job can be handled quickly by a trained professional, this can be a quick upgrade for those looking to boost the value of their home before selling it.
Plan for Warm Weather Renovations
With the weather starting to heat up, many individuals and families are looking to plan their renovation projects for the summer. Think about the projects wisely as they can have a significant impact on the value of a home. Renovations should be viewed as investments as well as upgrades for the family's standard of living.