Tired of shopping for
the best mortgage rates?
submit a mortgage application online
Locally owned and operated
We know the Coachella Valley!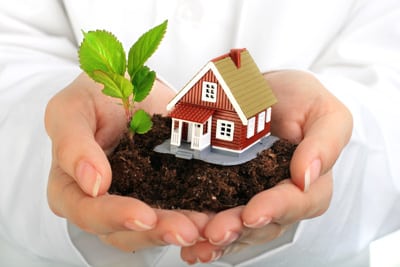 FHA, Conventional, VA, USDA, Jumbo, and Alt-A loans
Leased land
Fixed and Adjustable rates
Low and no down payments options available
Jumbo Loans – over conforming limits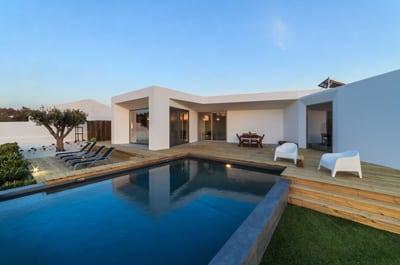 FHA, Conventional, VA, USDA, Jumbo, and Alt-A loans
Leased land
Fixed and Adjustable rates
Consolidate debt
Reduce payment
Eliminate Mortgage Insurance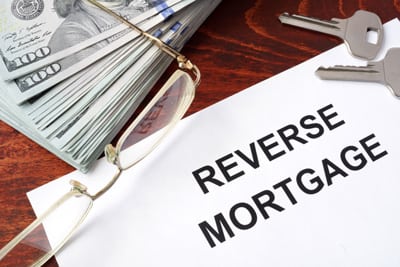 Purchase or refinance with a Reverse Mortgage
Enjoy homeownership and stay in your home with no required monthly payments
We have more than 25 years of experience
Welcome to Contempo Lending, Inc. We are a locally owned and operated Mortgage Broker located in beautiful Palm Springs, CA. When you choose Contempo Lending as your mortgage broker you are promised outstanding service and you can have the confidence that you are getting the best rate possible.
We search each of the loan programs offered by our many partners to find the best loan for you. You can find out more about this program and others by clicking on "Products" above. Contempo Lending charges the same low flat origination fee no matter what loan you choose, so we can focus on getting you the best mortgage loan available to fit your needs.
Comparison shop the rates and fees of our competitors and you will quickly see why Contempo Lending should be your first choice in mortgage lending.
We are confident you will have a great experience working with us and look forward to adding you to our growing list of satisfied clients!
Testimonial
I have used Contempo Lending for two different loan applications. One was extremely complex and difficult and was frankly given an initial chance of success that was near zero. It was not a large dollar transaction but considering the efforts of John and Cary, mostly beyond what you should expect, they treated this transaction as if it was a multimillion dollar loan. Their commitment to "we are going to make this work" was unbelievable and the outcome was success. The second transaction also presented challenges, the least of which was my constantly changing from one loan to one loan and refi and back to one loan. Again, the professionalism and dedication to getting a positive outcome was off the charts. I really can't say enough about this company. I would have no hesitation in recommending them to anyone who needs a mortgage or refi whether its a straight forward or complex. Thank you Contempo Lending and John and Cary!
P.S. If you need financing, do yourself a favor and go to Contempo Lending first before going to a bank.
– Andee K.
Testimonial
I just refinanced my mortgage with Contempo. They were honest, straightforward, efficient and professional. I highly recommend them for your borrowing needs.
– Darryl T.
Testimonial
Contempo Lending did a fantastic job with my last loan. They made the process simple and straight forward for me and got me the right loan for my needs. They are honest and passionate about helping all people attain home ownership regardless of their circumstances.
– Chris L.
Houseplants are great for decorating. They can brighten up any room. Plus, houseplants can increase the air quality in a room. That makes you happier, healthier and reduces stress.
Speaking of stress, these plants won't create any at all. All of the plants on this list are great at producing oxygen and require very little care.
10. Heartleaf Philodendron
A tough plant that's a good filter for toxins like formaldehyde, Heartleaf Philodendron makes a great houseplant. The only downside is that it's toxic to eat, so it may not be the best choice for those with kids or pets. But if you can control your appetite, the Heartleaf Philodendron is an excellent indoor houseplant for air quality.
9. Snake Plant
Also called Mother-in-Law's Tongue, the Snake plant thrives in the bathroom. It loves the steamy conditions and can do without much light. It's a great air filter as well.
8. Bamboo Palm
It thrives indoors and requires little maintenance. The Bamboo Palm even produces flowers and berries.
7. Red-edged Dracaena
Another great air filter, the Red-edged Dracaena is interesting because of its size. It can grow all the way to the ceiling. This beast of an oxygen-producing plant makes a great addition to the living room.
6. Chinese Evergreen
This is one of the prettier options. With interesting leaf colorings as well as berries and blooms, the Chinese Evergreen will contribute to your décor as well as your air quality.
5. Peace Lily
The Peace Lily only needs water about once a week. This is a great houseplant for air quality, and it's easy to care for.
4. Devil's Ivy
This air purifier looks great in a basket. Try hanging it in the garage.
3. English Ivy
English Ivy is an excellent filter plant. It's been shown to filter out formaldehyde, which can be found in some cleaning products, and it even filters fecal matter particles (I bet you didn't even know there were any of those in your house). English Ivy is an invasive species though. It's fine to keep inside as a houseplant, just make sure it doesn't end up in the yard.
2. Weeping fig
A type of Ficus, this is a great houseplant for air quality. It's a bit bigger than the others though. It would fit best in the living room.
1. Spider Plant
The Spider plant is nearly impossible to kill. Even if you've been a plant murderer in the past, try this one. It will do wonders for your air quality, and I promise you won't kill it.
Houseplants have been shown to reduce stress in the home. Combine that with higher air quality and your quality of life can be greatly improved with the help of a new green friend.
Even if you don't have a green thumb, you can take care of these. These are great houseplants for air quality.
Recently, the local region's subcommittee held a meeting using videoconferencing and discussed a new version Home Buyer Assistance Program. The Home Buyer Assistance Program has been designed to help first-time homebuyers by providing a down payment of up to $25,000. The funding for the Home Buyer Assistance Program is going to come from the city's reparations fund.
The local city council agreed to deposit up to $10 million in tax revenue from the city into this fund. It appears that some of it will be used to help people purchase their first home.
An Overview Of The Home Buyer Assistance Program
The Home Buyer Assistance Program has been put together using feedback from the local community. All of these recommendations were taken into account when looking at how to remedy the situation. It was clear, across the board, that the priority was housing. Minority communities in the local area have been struggling for decades. One of the ways to help these underserved populations is to provide them with stable housing.
The Home Buyer Assistance Program is going to provide no-interest, forgivable loans that come from the reparation funds. Now, thanks to this program, first-time homebuyers will be able to purchase homes anywhere in the city. The goal of this program is to remedy historical segregation, which will help increase diversity across the city.
Who Is Eligible For The Home Buyer Assistance Program?
The Home Buyer Assistance Program will limit those who qualify for assistance. Some of the key conditions of the program include:
Applicants must be a resident of African-American descent
Applicants must have suffered discrimination in some way as a result of the city's policies
Applicants must be a direct descendant of someone who lived in the local area between 1919 and 1969 or suffered discrimination in some other way
These criteria are fairly broad and should open the door to plenty of people who can take advantage of the money provided by the Home Buyer Assistance Program to purchase their first home. With the current state of the housing market, there are countless individuals and families in the local area who might be able to move to a safer area of town.
Economic readings released last week included construction spending, public and private-sector job growth, and government reports on initial and continuing jobless claims. Freddie Mac also released its weekly report on average mortgage rates.
Construction Spending Falls in June
Commerce Department reporting for June showed lower construction spending for the fourth consecutive month, but spending fell by -0.70 percent as compared to May's negative reading of -1.70 percent. June's construction spending was $1.36 million at a seasonally adjusted annual rate.
Residential construction spending fell by 1.50 percent in June as public construction spending fell by -0.70 percent. Analysts said that construction spending has held up relatively well in the pandemic as spending was up 0.10 percent year-over-year in June.
Public and Private Sector Jobs Growth Slows Sharply in July
ADP reported 167,000 private-sector jobs added in July as compared to 4.31 million jobs added in June. A resurgence in coronavirus cases contributed to the downturn, as consumers, employers and workers remained cautious and followed state and local guidelines for minimizing exposure to the Covid-19 virus. The leisure and hospitality sector led the falling private-sector jobs growth rate by adding 38,000 jobs in July as compared to approximately two million jobs in June.
The government's Non-farm Payrolls report posted 1,76 million public and private sector jobs added in July, which surpassed the expected reading of 1.68 million jobs added but fell short of June's reading of 4.79 million public and private sector jobs added.
The national unemployment rate decreased to 10.20 percent in July and was lower than June's reading of 11.06 percent and the expected reading of 10.60 percent. While higher than pre-pandemic unemployment rates, July's lower reading was good news amid overall economic hardship.
Mortgage Rates Reach Another Record Low; Unemployment Claims Mixed
Freddie Mac reported another week of record-low mortgage rates. The rate for 30-year fixed-rate mortgages averaged 11 basis points lower at 2.88 percent. Rates for 15-year fixed-rate mortgages averaged 2.44 percent and were seven basis points lower; rates for 5/1 adjustable rate mortgages averaged four basis points lower at 2.90 percent. Discount points averaged 0.80 percent for fixed-rate mortgages and 0.40 percent for 5/1 adjustable rate mortgages.
Initial state jobless claims fell to 1.19 million from the prior week's reading of 1.44 million first-time jobless claims filed. Continuing state jobless claims were also lower than for the prior week with 16.10 million claims filed; 17.00 million ongoing jobless claims were filed the prior week.
What's Ahead
This week's scheduled economic reporting includes readings on inflation, retail sales, and consumer sentiment. Weekly reports on mortgage rates and new and continuing jobless claims will also be released.