Tired of shopping for
the best mortgage rates?
submit a mortgage application online
Locally owned and operated
We know the Coachella Valley!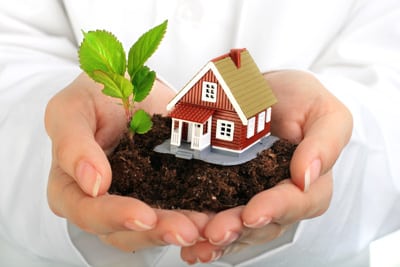 FHA, Conventional, VA, USDA, Jumbo, and Alt-A loans
Leased land
Fixed and Adjustable rates
Low and no down payments options available
Jumbo Loans – over conforming limits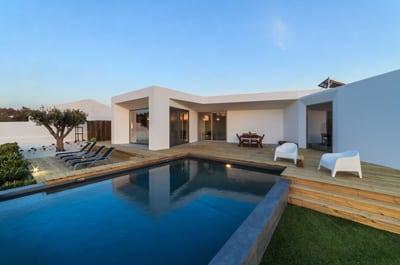 FHA, Conventional, VA, USDA, Jumbo, and Alt-A loans
Leased land
Fixed and Adjustable rates
Consolidate debt
Reduce payment
Eliminate Mortgage Insurance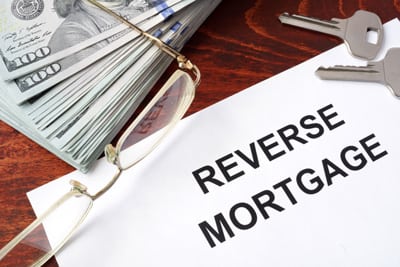 Purchase or refinance with a Reverse Mortgage
Enjoy homeownership and stay in your home with no required monthly payments
We have more than 25 years of experience
Welcome to Contempo Lending, Inc. We are a locally owned and operated Mortgage Broker located in beautiful Palm Springs, CA. When you choose Contempo Lending as your mortgage broker you are promised outstanding service and you can have the confidence that you are getting the best rate possible.
We search each of the loan programs offered by our many partners to find the best loan for you. You can find out more about this program and others by clicking on "Products" above. Contempo Lending charges the same low flat origination fee no matter what loan you choose, so we can focus on getting you the best mortgage loan available to fit your needs.
Comparison shop the rates and fees of our competitors and you will quickly see why Contempo Lending should be your first choice in mortgage lending.
We are confident you will have a great experience working with us and look forward to adding you to our growing list of satisfied clients!
Testimonial
I have used Contempo Lending for two different loan applications. One was extremely complex and difficult and was frankly given an initial chance of success that was near zero. It was not a large dollar transaction but considering the efforts of John and Cary, mostly beyond what you should expect, they treated this transaction as if it was a multimillion dollar loan. Their commitment to "we are going to make this work" was unbelievable and the outcome was success. The second transaction also presented challenges, the least of which was my constantly changing from one loan to one loan and refi and back to one loan. Again, the professionalism and dedication to getting a positive outcome was off the charts. I really can't say enough about this company. I would have no hesitation in recommending them to anyone who needs a mortgage or refi whether its a straight forward or complex. Thank you Contempo Lending and John and Cary!
P.S. If you need financing, do yourself a favor and go to Contempo Lending first before going to a bank.
– Andee K.
Testimonial
I just refinanced my mortgage with Contempo. They were honest, straightforward, efficient and professional. I highly recommend them for your borrowing needs.
– Darryl T.
Testimonial
Contempo Lending did a fantastic job with my last loan. They made the process simple and straight forward for me and got me the right loan for my needs. They are honest and passionate about helping all people attain home ownership regardless of their circumstances.
– Chris L.
There are a lot of homeowners who are thinking about carrying out a home remodel during the current era; however, it is important to understand what goes into a home remodel contract. Even though it can be expensive to get the contract reviewed by an attorney, it is critical to take a close look at the contract to make sure the language is correct.
What are some of the most important points that homeowners should keep in mind when it comes to a contract for a home remodel?
Understand The Basics Of A Home Remodel Contract
First, it is important to understand the basics. The home remodel contract will have a lot of numbers and it can be challenging to understand. In general, the home remodel contract must state that the contractor is going to secure any and all necessary permits and approvals, the payment schedule, when the project will start, and when the project will end. Any home remodel contract should also contact the license number of the contractor and include a few days to rescind the contract without penalty should the homeowner change his or her mind.
Review The Payment Schedule
In addition to understanding the start and end dates, read the payment schedule carefully. The first payment should never be any more than 10 percent of the total cost of the job while the final payment should be approximately a third of the total cost of the project to ensure the contractor actually comes back to fix any issues should something go wrong with the project. The final details of a home remodel are important.
Don't Jump On The Warranty
Finally, do not jump on the warranty even if it sounds great. A warranty for a home remodel is usually packed with a punch of exclusions that are instituted in favor of the contractor and not the homeowner. There are probably state statutes in place that provide much better protection than any warranty that is offered by a contractor. Furthermore, accepting the warranty will remove this protection from the state. Unless a lawyer says to take the warranty, it is better to turn this down and go with state regulations.
When preparing to list your home for sale, you may be wondering who will buy your home. While this initial thought may be one spurred by curiosity, the fact is that understanding who your target audience is and what they are looking for in a home may help you to position your home to sell more quickly and for a better price.
If you have determined that there are many younger buyers moving into your area, you may want to make a few changes that will add appeal to this target audience. While you could spend tens of thousands of dollars or more completing a home makeover, there are a few budget-minded ideas that you may consider.
Add Color to Molding and Trim
One of the hottest trends in home décor and interior design is to get rid of the standard white trim and molding and to add color to these areas. Neutral hues like grays and browns have universal appeal, or you can give your space a more contemporary look by adding black to these areas.
Generally, you will want a more neutral color like a creamy beige on the walls when executing a look with colored trim.
Update Light Fixtures
If you have a little more money to spend, you may consider updating your light fixtures. There are rather affordable yet stylish fixtures available in a wide range of finishes.
When your rooms are empty or staged to perfection, the light fixtures can easily set the tone of the room and may be focal points. Outdated fixtures may have limited appeal to young buyers who are looking for a home that is modern and current with today's trends.
Redefine Outdated Spaces
In some older homes, some of the rooms may have originally been built with outdated uses in mind.
Today's younger buyers may be looking for a home with an exercise room, a media room or a study rather than a formal living or dining area. With this in mind, you may consider how you can stage your home to show that it can be used for modern purposes.
This may simply mean moving your formal dining room set into storage, adding French doors and investing in an affordable desk and side chairs for staging purposes. This is just one of several options available that may give your home broader appeal to a younger audience shopping for a modern floor plan.
If you are thinking about renovating your home and you believe that you will likely attract younger buyers to your area, you can consider implementing some of these ideas in your space.
Even though this may sound like a fancy word, amortization is simply a long word for a straightforward topic. Furthermore, it plays a significant role in the determination of monthly mortgage payments.
Before taking out a home loan, homeowners need to understand how their payment schedule works and what this means for the future of the home loan.
Amortization refers to the way monthly payments are calculated to make sure that homeowners pay the same amount every month throughout the life of the loan. Even if homeowners do not stay in the house for the life of the loan, amortization will still play a significant role in the amount of money they receive if they decide to sell the home.
Amortization Plays A Major Role In Calculating Monthly Payments
First, amortization plays a major role in calculating monthly payments because it ensures that homeowners pay the same amount of money over the life of the loan. Even though there is interest on the home loan, and inflation will play a role in the value of money during the life of the loan, the monthly payment is going to stay the same. This is particularly beneficial to homeowners who are still working and believe that their income is going to go up during the life of a 15 year or 30 year mortgage. Even if their income goes up, and even if inflation plays a role, their monthly mortgage payments will still stay the same thanks to amortization.
Amortization Divides Interest And Principal In Monthly Payments
On the other hand, amortization also plays a role in calculating interest versus principal in monthly mortgage payments. At the beginning of the loan, the majority of each monthly payment goes toward interest on the loan. At the end of the loan, the majority of each monthly payment goes toward principal. This also means that if homeowners decide to sell their home at some point during the loan, they might not get as much money as they think because most of their monthly payments have gone toward interest and haven't built up any equity. This is another key factor homeowners should keep in mind when it comes to amortization.