Tired of shopping for
the best mortgage rates?
submit a mortgage application online
Locally owned and operated
We know the Coachella Valley!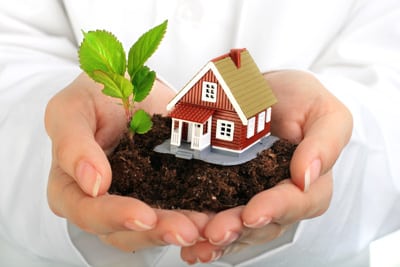 FHA, Conventional, VA, USDA, Jumbo, and Alt-A loans
Leased land
Fixed and Adjustable rates
Low and no down payments options available
Jumbo Loans – over conforming limits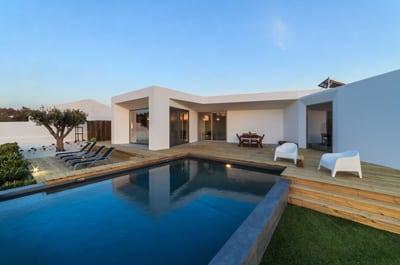 FHA, Conventional, VA, USDA, Jumbo, and Alt-A loans
Leased land
Fixed and Adjustable rates
Consolidate debt
Reduce payment
Eliminate Mortgage Insurance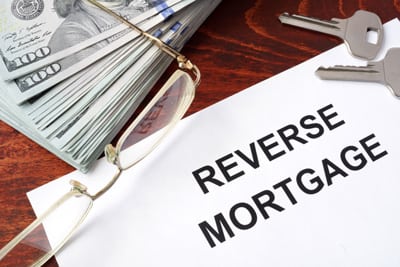 Purchase or refinance with a Reverse Mortgage
Enjoy homeownership and stay in your home with no required monthly payments
We have more than 25 years of experience
Welcome to Contempo Lending, Inc. We are a locally owned and operated Mortgage Broker located in beautiful Palm Springs, CA. When you choose Contempo Lending as your mortgage broker you are promised outstanding service and you can have the confidence that you are getting the best rate possible.
We search each of the loan programs offered by our many partners to find the best loan for you. You can find out more about this program and others by clicking on "Products" above. Contempo Lending charges the same low flat origination fee no matter what loan you choose, so we can focus on getting you the best mortgage loan available to fit your needs.
Comparison shop the rates and fees of our competitors and you will quickly see why Contempo Lending should be your first choice in mortgage lending.
We are confident you will have a great experience working with us and look forward to adding you to our growing list of satisfied clients!
Testimonial
I have used Contempo Lending for two different loan applications. One was extremely complex and difficult and was frankly given an initial chance of success that was near zero. It was not a large dollar transaction but considering the efforts of John and Cary, mostly beyond what you should expect, they treated this transaction as if it was a multimillion dollar loan. Their commitment to "we are going to make this work" was unbelievable and the outcome was success. The second transaction also presented challenges, the least of which was my constantly changing from one loan to one loan and refi and back to one loan. Again, the professionalism and dedication to getting a positive outcome was off the charts. I really can't say enough about this company. I would have no hesitation in recommending them to anyone who needs a mortgage or refi whether its a straight forward or complex. Thank you Contempo Lending and John and Cary!
P.S. If you need financing, do yourself a favor and go to Contempo Lending first before going to a bank.
– Andee K.
Testimonial
I just refinanced my mortgage with Contempo. They were honest, straightforward, efficient and professional. I highly recommend them for your borrowing needs.
– Darryl T.
Testimonial
Contempo Lending did a fantastic job with my last loan. They made the process simple and straight forward for me and got me the right loan for my needs. They are honest and passionate about helping all people attain home ownership regardless of their circumstances.
– Chris L.
There are so many ways in which you can green up your home and make it more sustainable these days. Many people are considering tankless water heaters. While this can certainly be the right option depending on the space you have and the type of water you use, here are some things to consider before you decide to invest in the switch.
Maximizing Your Space
One of the biggest issues with a traditional water heater is the amount of space it takes up, whether it's a side closet or a closed-off area in the basement. Fortunately, one of the benefits of tankless water heaters is that they can be wall-mounted almost anywhere in your house so they won't need their own separate space. The traditional water heater may be bulky and require an area of its own, but your tankless water heater will not have to work around the needs of the rest of the house!
Heating What's Needed
While a traditional water heater stores water and will be able to supply hot water at a quicker rate, a tankless water heater works more slowly. Because it is heating the water as it's being used, it's only using the energy it needs to in order to provide the water required. While this will have a positive impact on your energy costs over time, it can also mean waiting on hot water a little longer than expected. In order to go tankless, you'll require a minimum water flow amount.
Do You Have Hard Water?
A tankless water heater can be more efficient when it comes to space and energy, but if you have an issue with hard water, the tankless option may not be the way to go. Because a tankless heater essentially warms water within the tank, it is vulnerable to scale build-up, which can cut into its overall efficiency. While a traditional water heater does not experience this issue, a tankless water heater working with hard water may end up being less useful due to this build up.
There are a number of benefits associated with a tankless water heater, but it's important to determine if this option will be truly energy efficient for you before you decide to invest.
Home improvements can dramatically increase the value and function of your home. Some of them are costly and may make you consider tapping into some of your home equity. If you would like to explore your current financial options, be sure to contact your trusted home mortgage professional.
From small touches such as new lighting to larger efforts such as tiling the porch or stoop, creating curb appeal is one of the best investments you can make to resell your home fast.
Here are eight ideas to maximize curb your appeal.
Landscaping Is Critical For The First Impression
Cut Back Trees and Shrubs. Landscaping should enhance your house, not overwhelm it. Trimming can bring impressive results. If you don't have a steady hand, leave it to a professional or handy relative.
Manicure Your Lawn. A freshly mowed lawn is a must the week before a showing. Be sure to trim and edge it for a finished look that increases your curb appeal.
Plant Some Color. If the weather permits, flowering plants are a cheap way to brighten the walkway leading up to your front door. It also gives the home a fresh vibe. Adding fresh mulch to your flower beds is a great quick fix, even in colder weather.
Don't Forget Your Home's Exterior
Paint the House. If you can't afford to paint the whole house and the exterior paint is in good condition, consider retouching the trim. The gives your home a sense of newness. If the exterior colors are outdated, painting the home should be a budget priority.
Clean the Roof and Gutters. If anything is likely to attract a buyer's attention, it's clogged gutters, tree branches brushing the roof and algae growth. If you're in a drier climate, make sure you don't have obvious roof damage or missing tiles. If you need to replace the roof, it's better to get it over with. Chances are, you'll make up the money with a faster sale at a higher price.
Clean the Walks and Driveway. Pressure wash patios, drives and walkways. Put fresh sealant on black-top driveways for a like-new boost to one of the areas buyers notice first.
Spruce Up The Outdoor Areas
Make Outdoor Living Space Inviting: Take steps to make porches, patios and decks clean and inviting. This might include repairing wood decks and restaining them. If you can replace old furniture, it's a great investment that you can take with you when you go.
Stage the Yard: Just as you stage the inside of the home, it's important to declutter and depersonalize your outside living area. You can leave furniture in neutral colors so that the buyer can imagine themselves in the space. However, bikes, kids' toys and the rusted grill need to be stored out of site.
These basic ideas go a long way toward improving the curb appeal of your home. In return, you may be very happy with the positive effects on the sale of your home.
Be sure to take steps ahead of time to secure your financing for your next home purchase. A great place to start is setting up an appointment with your trusted home mortgage professional.
Are you the type of real estate investor that has an interest in a treasure hunt? A real estate investment strategy based on hard money is, at its core, a treasure hunt. There must be an underlying value, the "treasure," for a hard money opportunity to exist.
Collateral For A Hard Money Loan Is Only The Property
Hard money loans rely only on the value of the real estate property for collateral. The credit history of the borrower is not important. Usually, the limit for a hard money loan is a 60% loan-to-value. The hard money loan must be in the first position, as a first mortgage lien on the property, in the case of a default on the loan.
If the loan amount needed is only 60% of the property value, finding a hard money lender is easy. Just conduct a search on the Internet for a hard money lender in the area of the property.
Please note that the sale amount for a property is the value so it is not possible to use a higher appraisal for a higher hard money loan and then purchase a property for a lower value than the appraisal.
Hard Money Lenders Want To Make Loans
Hard money lenders want to lend money to deals that are qualified. They typically charge higher interest rates plus points (a percentage of the loan amount paid at the close of escrow). They almost always have more money available to lend than qualified deals. The qualified deals are harder to find than the money!
Advance Fees Are Usually A Bad Sign
One word of warning. NEVER, ever, under any circumstances, pay an advance fee for a hard money loan "commitment." Any fees for the lender come out of the escrow closing when the loan funds the deal and not one second before.
No matter how convincing a lender is, about requiring an advance fee, do not pay it. If you cannot find a real hard money lender, who does not ask for an advance fee, your deal does not qualify for this type of loan.
Joint Venture With The Land Owner
If the land is owned free and clear, a joint venture can be arranged to borrow 60% of the land value for a development project and then a hard money loan can be used on a short-term basis while the land is improved and permitted for development. Then, a property can be reappraised at a higher valuation after improvement and permits are in place.
New financing can pay off the hard money lender. For example, a construction loan that converts into permanent financing can retire the initial hard money loan when the project hits certain milestones.
Advertise For Investors
Under the JOBS Act of 2012 and subsequent revisions, the regulations allow general advertisements for investors. Many real estate developers are now using crowdfunding platforms to fund their deals, as another way to raise capital. Using this method, investor funds can be pooled from smaller investors to provide working capital that can be used along with hard money loans to do real estate deals.
You could surmise that finding and/or creating the deals that are hard-money worthy is the more difficult task than finding the hard money loan funds for a qualified project. Before making a rush decision, consider discussing your options with a mortgage lender. This trusted professional can offer information about a variety of financing options.