Tired of shopping for
the best mortgage rates?
submit a mortgage application online
Locally owned and operated
We know the Coachella Valley!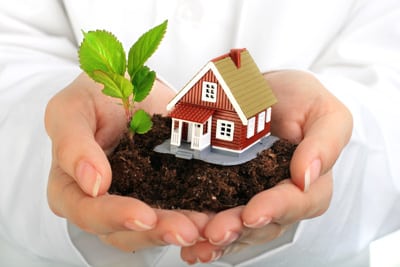 FHA, Conventional, VA, USDA, Jumbo, and Alt-A loans
Leased land
Fixed and Adjustable rates
Low and no down payments options available
Jumbo Loans – over conforming limits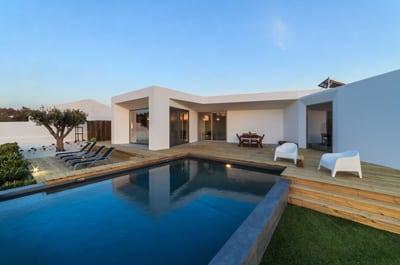 FHA, Conventional, VA, USDA, Jumbo, and Alt-A loans
Leased land
Fixed and Adjustable rates
Consolidate debt
Reduce payment
Eliminate Mortgage Insurance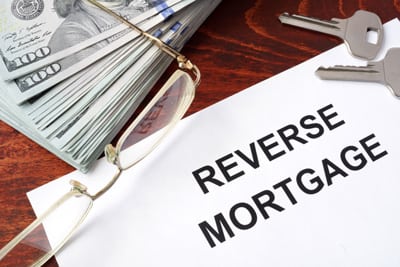 Purchase or refinance with a Reverse Mortgage
Enjoy homeownership and stay in your home with no required monthly payments
We have more than 25 years of experience
Welcome to Contempo Lending, Inc. We are a locally owned and operated Mortgage Broker located in beautiful Palm Springs, CA. When you choose Contempo Lending as your mortgage broker you are promised outstanding service and you can have the confidence that you are getting the best rate possible.
We search each of the loan programs offered by our many partners to find the best loan for you. You can find out more about this program and others by clicking on "Products" above. Contempo Lending charges the same low flat origination fee no matter what loan you choose, so we can focus on getting you the best mortgage loan available to fit your needs.
Comparison shop the rates and fees of our competitors and you will quickly see why Contempo Lending should be your first choice in mortgage lending.
We are confident you will have a great experience working with us and look forward to adding you to our growing list of satisfied clients!
Testimonial
I have used Contempo Lending for two different loan applications. One was extremely complex and difficult and was frankly given an initial chance of success that was near zero. It was not a large dollar transaction but considering the efforts of John and Cary, mostly beyond what you should expect, they treated this transaction as if it was a multimillion dollar loan. Their commitment to "we are going to make this work" was unbelievable and the outcome was success. The second transaction also presented challenges, the least of which was my constantly changing from one loan to one loan and refi and back to one loan. Again, the professionalism and dedication to getting a positive outcome was off the charts. I really can't say enough about this company. I would have no hesitation in recommending them to anyone who needs a mortgage or refi whether its a straight forward or complex. Thank you Contempo Lending and John and Cary!
P.S. If you need financing, do yourself a favor and go to Contempo Lending first before going to a bank.
– Andee K.
Testimonial
I just refinanced my mortgage with Contempo. They were honest, straightforward, efficient and professional. I highly recommend them for your borrowing needs.
– Darryl T.
Testimonial
Contempo Lending did a fantastic job with my last loan. They made the process simple and straight forward for me and got me the right loan for my needs. They are honest and passionate about helping all people attain home ownership regardless of their circumstances.
– Chris L.
Home prices rose at their fastest rate in two years according to Case-Shiller Home Price Indices. The National Home Price Index for August showed 5.70 percent home price growth year-over-year as compared to 4.80 percent growth reported in July.
The Case-Shiller 20-City Home Price Index showed that home prices rose to a 5.70 percent year-over-year pace from July's growth rate of 4.10 percent. Phoenix, Arizona held the top home price growth rate for the 15th consecutive month with year-over-year home price growth of 9.90 percent. Seattle, Washington held second place with 8.50 percent growth in home prices. San Diego, California took third place with 7.60 percent year-over-year home price growth.
According to the 20-City Home Price Index, 19 of 20 cities reported growth in home prices. Detroit, MI has not reported home price information in recent months. Analysts said that low mortgage rates, short supplies of available homes, and changing consumer preferences drove home prices higher. The COVID pandemic caused homeowners and buyers to change preferences for home location, square footage, and amenities as working from home, school closures, and avoiding crowded urban areas adjusted family priorities.
Craig Lazzara, global head of index investment strategies for S&P Dow Jones Indices, said "If future reports continue in this vein,[positive index readings], we may be able to conclude that the COVID-related deceleration is far behind us." It's also possible that seasonal weather conditions and resurging COVID cases could slow home sales and home price growth.
Federal Housing Finance AgencyReports Highest Home Price Growth Rate Since 2006
August readings reported by FHFA also showed higher home prices. The agency, which oversees mortgage giants Fannie Mae and Freddie Mac, reported year-over-year home price growth of 1.50 percent from July to August; home prices for homes mortgaged or owned by Fannie Mae and Freddie Mac rose by eight percent annually.
FHFA home price data is tracked nationally by census divisions, states, and metro areas. Information is also available by county and zip code.
For many people, their biggest monthly bill is their mortgage payment. Therefore, it should come as no surprise that there are a lot of people who are looking for ways to reduce their monthly mortgage payment. The positive news is that there are several ways to do so.
By putting some of these tips to use, everyone can find a way to pay less every month on their mortgage, helping them save money for other expenses such as a new car, college expenses, or that next vacation.
Shop Around Before Getting A Mortgage
For those who are still in the process of buying a home, it is a great idea to shop around and see what the options are. Even though there are rates advertised in the industry, it is always a smart idea to visit multiple potential lenders and see what they are offering. Then, with multiple offers in hand, it might be possible to leverage the offers against each other to see if they are willing to come down on their interest rates. This can help people reduce their monthly mortgage payment.
Put More Money Down
This is the most direct way that someone can lower their monthly mortgage payments. Even though this is a zero-sum game (taking more money out of the bank account and paying it sooner), this will directly reduce the monthly mortgage payment. Furthermore, this could get a lender to reduce the interest that he or she is charging, which could help homeowners save more money overall.
Refinance An Existing Mortgage To A Lower Rate
Finally, it is also possible for people to refinance an existing mortgage to a lower interest rate. This can help people who already have a mortgage save money by essentially replacing their old loan with a new one, accompanied by a lower monthly mortgage payment. Refinancing could also help people pay off their mortgage sooner.
Save Money On Monthly Mortgage Payments
These are a few of the top tips that everyone can follow to make sure they save money on their monthly mortgage payments. By shopping around, putting more money down, and refinancing an existing mortgage, everyone has the opportunity to save money on their monthly bills.
Last week's economic reporting included readings from the National Association of Home Builders on housing markets, and Commerce Department readings on housing starts and building permits issued. Data on sales of previously-owned homes were also released. Weekly readings on mortgage rates and jobless claims were also released.
NAHB Housing Market Index Rises in October
The National Association of Home Builders reported an index reading of 85 for their Housing Market Index in October. This was the third consecutive month the HMI had a record reading and was the second consecutive month the index achieved readings over 80. Readings over 50 indicate that most home builders are confident about housing market conditions.
Component readings of the Housing Market Index also rose in October. Builder confidence in current housing market conditions rose two points to 90. Builder confidence in housing market conditions over the next six months rose three points to an index reading of 88, and builder confidence in buyer traffic in single-family housing developments was unchanged at an index reading of 74. Until recently, buyer traffic readings typically remained below 50.
Regional confidence readings were mixed; builder confidence in the Northeast rose by seven points to an index reading of 88. Builder confidence also rose by seven points in the West but was one point lower in the Midwest with a reading of 77. Builder confidence was two points lower in the South with an index reading of 83.
Commerce Department Reports Increases in Housing Starts and Building Permits
Housing starts and building permits issued rose in September; housing starts rose to a seasonally-adjusted annual pace of 1.415 million starts. Analysts expected a reading of 1.45 million housing starts based on August's reading of 1.388 million new single-family homes started.
Building permits issued also rose in September with 1.553 million permits issued on a seasonally-adjusted annual basis and exceeded August's reading of 1.476 million permits issued and 1.518 million permits expected.
Mortgage Rates, Jobless Claims Fall
Freddie Mac reported lower average mortgage rates last week as the rate for 30-year fixed-rate mortgages fell by two basis point s to 2.80 percent; mortgage rates for 15-year fixed-rate mortgages averaged 2.33 percent and were two basis points lower. The average rate for 5/1 adjustable rate mortgages fell by three basis points to 2.87 percent. Discount points averaged 0.60 percent for fixed-rate mortgages and 0.30 percent for 5/1 adjustable rate mortgages.
Initial jobless claims fell to 787,000 new claims filed as compared to the prior week's reading of 842,000 new claims filed. Last week's reading for all initial claims filed fell below 800,000 claims for the first time since the pandemic started. Ongoing jobless claims also fell last week with 8.37 million continuing claims filed as compared to 9.40 million continuing jobless claims filed in the prior week.
Sales of previously-owned homes rose in September at a seasonally-adjusted annual rate of 6.54 million sales. Analysts expected 6.36 million sales based on August's reading of 5.98 million sales. Low mortgage rates and demand for homes continued to boost home sales.
What's Ahead
Readings on new and pending home sales, Case-Shiller Home Price Indices, and consumer sentiment will be released this week. Weekly readings on mortgage rates and jobless claims will also be published.