Tired of shopping for
the best mortgage rates?
submit a mortgage application online
Locally owned and operated
We know the Coachella Valley!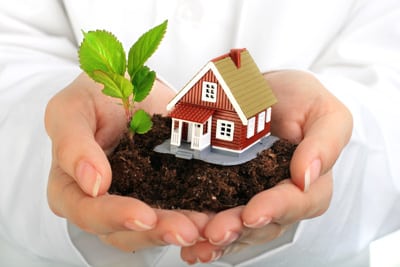 FHA, Conventional, VA, USDA, Jumbo, and Alt-A loans
Leased land
Fixed and Adjustable rates
Low and no down payments options available
Jumbo Loans – over conforming limits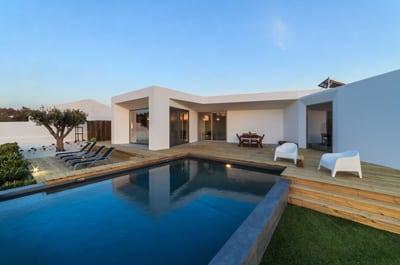 FHA, Conventional, VA, USDA, Jumbo, and Alt-A loans
Leased land
Fixed and Adjustable rates
Consolidate debt
Reduce payment
Eliminate Mortgage Insurance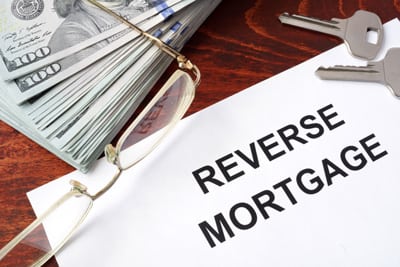 Purchase or refinance with a Reverse Mortgage
Enjoy homeownership and stay in your home with no required monthly payments
We have more than 25 years of experience
Welcome to Contempo Lending, Inc. We are a locally owned and operated Mortgage Broker located in beautiful Palm Springs, CA. When you choose Contempo Lending as your mortgage broker you are promised outstanding service and you can have the confidence that you are getting the best rate possible.
We search each of the loan programs offered by our many partners to find the best loan for you. You can find out more about this program and others by clicking on "Products" above. Contempo Lending charges the same low flat origination fee no matter what loan you choose, so we can focus on getting you the best mortgage loan available to fit your needs.
Comparison shop the rates and fees of our competitors and you will quickly see why Contempo Lending should be your first choice in mortgage lending.
We are confident you will have a great experience working with us and look forward to adding you to our growing list of satisfied clients!
Testimonial
I have used Contempo Lending for two different loan applications. One was extremely complex and difficult and was frankly given an initial chance of success that was near zero. It was not a large dollar transaction but considering the efforts of John and Cary, mostly beyond what you should expect, they treated this transaction as if it was a multimillion dollar loan. Their commitment to "we are going to make this work" was unbelievable and the outcome was success. The second transaction also presented challenges, the least of which was my constantly changing from one loan to one loan and refi and back to one loan. Again, the professionalism and dedication to getting a positive outcome was off the charts. I really can't say enough about this company. I would have no hesitation in recommending them to anyone who needs a mortgage or refi whether its a straight forward or complex. Thank you Contempo Lending and John and Cary!
P.S. If you need financing, do yourself a favor and go to Contempo Lending first before going to a bank.
– Andee K.
Testimonial
I just refinanced my mortgage with Contempo. They were honest, straightforward, efficient and professional. I highly recommend them for your borrowing needs.
– Darryl T.
Testimonial
Contempo Lending did a fantastic job with my last loan. They made the process simple and straight forward for me and got me the right loan for my needs. They are honest and passionate about helping all people attain home ownership regardless of their circumstances.
– Chris L.
When it comes to selling a home, there is a lot to think about. While most people know that the best time to list a home is in the Spring (due to the fervor of the summer), the real estate market keeps rumbling along no matter what time of year it is.
With this in mind, it is important to have a firm strategy in place. This comes in the form of a real estate professional. In addition to trusting the professionals, there are a few other important points to keep in mind.
Don't Trust The Online Estimates
The internet has impacted almost every area of the economy. This includes real estate. Many homeowners love visiting sites to get an estimate of how much the home is worth. Unfortunately, these online estimates are often inaccurate.
There is not a real estate professional employed by these sites who is driving around taking estimates on homes. There is no way these sites can know what renovations have been done or what improvements have been made. These make a large difference in the overall value of a home.
Hiring A Trained Professional
Those who are looking to get the most out of their home need to hire a professional real estate agent. These agents have the training and expertise necessary to make sure a house sells for as much as possible. These agents also have access to additional selling tools that are not available to the general public.
Furthermore, a real estate agent is going to earn a commission on the sale of a house. For this reason, real estate agents have a lot of incentive to sell a home for as much as possible. It is important to trust the professionals for help.
Letting A House Sit On The Market
It is also important for people to know when to list their home and when to remove it. The longer a home sits on the market, the harder it is going to be to sell that home for what it is worth. As a home sits on the market, the excitement surrounding it is going to fade. Your agent is qualified to guide you through the process.
If you are in the market for a new home or interested in refinancing your current property, be sure to contact your trusted home mortgage professional to discuss financing options.
Owning a home comes with major responsibilities and also offers major questions. One of the biggest questions that people will have to answer is whether or not they want to take out a home warranty. In order to decide whether a home warranty is worth it, it is important to first understand what a home warranty is.
What Is A Home Warranty?
A home warranty is not the same thing as home insurance. First of all, homeowners insurance is something that is required to purchase a home in the first place. Home insurance is in place to protect the homeowner, and the lender, from disaster.
In contrast, a home warranty is not required but might be offered by the lender or a third party. A home warranty is designed to cover the repairs that come with routine wear and tear on various home appliances. This includes items such as the HVAC system, plumbing, and electricity (but everyone needs to read the information on any home warranty policy to see exactly what is covered.) Therefore, what might not be covered by home insurance is covered by a home warranty and vice versa.
The Benefits Of Having A Home Warranty
One of the biggest benefits that come with a home warranty policy is peace of mind. Every home appliance is going to break down at some point as a result of routine wear and tear. When this happens, it can create a large, unexpected expense.
When this expense arises, it is helpful to have a policy that covers the cost of repairs. People might be surprised to hear that homeowner's insurance policies are not going to cover routine repairs on appliances resulting from wear and tear. This unexpected expense can cause a lot of stress for someone's budget. The cost of this repair can be covered by a home warranty.
The Drawbacks Of A Home Warranty
On the other hand, there are also a few drawbacks to note. The biggest drawback of a home warranty is that people might end up paying for the cost of the repair simply via the cost of a home warranty. Many of the repairs that are not covered by homeowner's insurance can be covered out of pocket. Therefore, having a home warranty policy might be redundant.
It is important to weigh the benefits and drawbacks of a home warranty before deciding whether or not the policy is worth it.
If you are interested in buying a new home or refinancing your current property, be sure to consult with your trusted home mortgage professional to discuss financing options.
Chimneys are as old as homes themselves. Yet, when it comes to chores, cleaning the chimney is one of the most neglected tasks. While people often think about yard work and housework, they often forget to clean the chimney.
When someone neglects to clean the chimney, they risk the development of mold. This can influence the efficiency of the chimney, causing debris to back up into the home. For this reason, it is essential for people to clean their chimneys on a regular schedule.
Make Sure To Inspect The Chimney Properly
Chimneys are used seasonally. When the temperature starts to drop outside, people are going to start up the fireplace and use the chimney. Prior to lighting up the chimney for the next season, it is important to make sure they are properly inspected.
Cleaning grout and mold is an important part of making sure the chimney works properly. When someone is cozied up in front of the fireplace, it is important to note that there is an active fire happening. About 25,00 fires per year start due to an issue with the chimney. Make sure that all routine maintenance has been performed on the chimney for that year before firing it up.
Why Clean the Chimney In The First Place?
When it comes to fires, safety should always come first. This the biggest reason why chimneys need to be thoroughly cleaned. When someone cleans the chimney, they are working to prevent home fires.
The more people use the fireplace, the more soot is going to build up in the chimney. The end result is flammable substances backing up in the chimney. This can be dangerous because it might lead to a fire when people least expect it. To prevent this from happening, be sure to clean the chimney on a regular basis.
How Often Should A Chimney Be Cleaned?
At a minimum, it is important to clean the chimney at least once per year. Annual maintenance on the chimney should be a readily accepted part of owning a home. This includes both cleaning the chimney and inspecting it for any structural flaws.
Some people may want to clean the chimney themselves. This is acceptable; however, it is also recommended to have a professional come in and take a look at the chimney. An extra set of eyes on the chimney may help prevent a fire from breaking out in the future.
If you are in the market for a new home or interested in refinancing your current property, be sure to consult with your trusted home mortgage professional about financing options.