Tired of shopping for
the best mortgage rates?
submit a mortgage application online
Locally owned and operated
We know the Coachella Valley!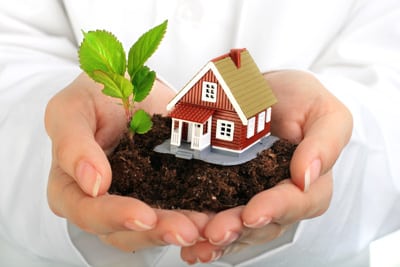 FHA, Conventional, VA, USDA, Jumbo, and Alt-A loans
Leased land
Fixed and Adjustable rates
Low and no down payments options available
Jumbo Loans – over conforming limits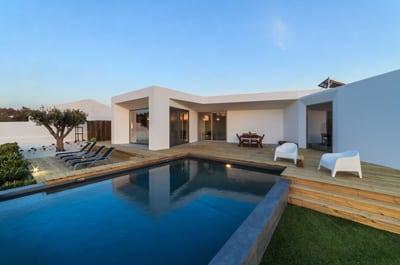 FHA, Conventional, VA, USDA, Jumbo, and Alt-A loans
Leased land
Fixed and Adjustable rates
Consolidate debt
Reduce payment
Eliminate Mortgage Insurance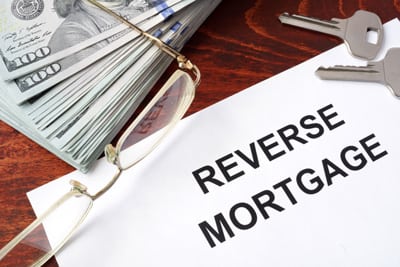 Purchase or refinance with a Reverse Mortgage
Enjoy homeownership and stay in your home with no required monthly payments
We have more than 25 years of experience
Welcome to Contempo Lending, Inc. We are a locally owned and operated Mortgage Broker located in beautiful Palm Springs, CA. When you choose Contempo Lending as your mortgage broker you are promised outstanding service and you can have the confidence that you are getting the best rate possible.
We search each of the loan programs offered by our many partners to find the best loan for you. You can find out more about this program and others by clicking on "Products" above. Contempo Lending charges the same low flat origination fee no matter what loan you choose, so we can focus on getting you the best mortgage loan available to fit your needs.
Comparison shop the rates and fees of our competitors and you will quickly see why Contempo Lending should be your first choice in mortgage lending.
We are confident you will have a great experience working with us and look forward to adding you to our growing list of satisfied clients!
Testimonial
I have used Contempo Lending for two different loan applications. One was extremely complex and difficult and was frankly given an initial chance of success that was near zero. It was not a large dollar transaction but considering the efforts of John and Cary, mostly beyond what you should expect, they treated this transaction as if it was a multimillion dollar loan. Their commitment to "we are going to make this work" was unbelievable and the outcome was success. The second transaction also presented challenges, the least of which was my constantly changing from one loan to one loan and refi and back to one loan. Again, the professionalism and dedication to getting a positive outcome was off the charts. I really can't say enough about this company. I would have no hesitation in recommending them to anyone who needs a mortgage or refi whether its a straight forward or complex. Thank you Contempo Lending and John and Cary!
P.S. If you need financing, do yourself a favor and go to Contempo Lending first before going to a bank.
– Andee K.
Testimonial
I just refinanced my mortgage with Contempo. They were honest, straightforward, efficient and professional. I highly recommend them for your borrowing needs.
– Darryl T.
Testimonial
Contempo Lending did a fantastic job with my last loan. They made the process simple and straight forward for me and got me the right loan for my needs. They are honest and passionate about helping all people attain home ownership regardless of their circumstances.
– Chris L.
Your credit report influences whether or not you'll qualify for a mortgage and what kind of interest you'll pay on that loan. This isn't something you can safely ignore. Smart homebuyers understand the importance of monitoring credit scores and credit reports. Here is some information about how to get your credit report.
Free Credit Report Available
You're entitled to free credit report, according to the Fair Credit Reporting Act. You can get one free report each year from each of the three major credit bureaus; Experian, Equifax and Transunion.
The easiest way to get your free report is to go to AnnualCreditReport.com. This is the official site that was originally established by the Fair Credit Reporting Act.
How To Get Your Free Credit Report
Once you reach the site, create an account by registering. Have as much of your available credit information available when you request your free credit report. The reason is because the site will need to verify that it's actually you requesting the credit report. If you have your information at hand, it will be easier and faster to confirm your identity.
This is just a process that the site has in place to protect your identity from fraud. They might ask you things like past residences, past credit card companies, or something else.
Why You Need To Get Your Free Annual Credit Report
When you apply for a home loan, the lender will pull your credit report and review it. They'll look for signs that you are a good credit risk. Things they consider include how you handle your debt to income ratio, whether or not you pay your bills on time and if you have any negative notations on your credit report.
For this reason, you should look at your own credit report before applying for a mortgage. This gives you a chance to fix anything that is incorrect in your credit report and an opportunity to improve your credit report if it's not in great shape.
You Can Help Prevent Identity Fraud
Another important reason to review your free annual credit report is to prevent fraud. If you see anything unfamiliar on your report, such as loans you didn't take out or balances for things you don't recognize, you can immediately act on those issues so they don't affect your chance at getting approved for a home loan.
Always be proactive when it comes to your credit history. By availing of your right to a free annual credit report, you can ensure that your credit is in as good as possible condition when you go to apply for a mortgage.
If you are looking for a new home or if you are interested in refinancing your current property, be sure to consult with your trusted home mortgage professional to discuss financing options.
You might be wondering whether to replace your roof before listing your property. Most reputable real estate agents will advise you only to do so if your current roof isn't likely to pass inspection or if replacing it will significantly raise the value of your home.
Here is some valuable information to help you decide.
Pros Of Replacing Your Roof Before You Sell
Buyers are attracted to homes with curb appeal and online photos highlighting a new roof will attract a lot of traffic. That means you may sell your home more quickly. Roofing replacements also help you when it comes time to negotiate a sales price. Buyers will be willing to pay more for the security of knowing they won't need a new roof anytime soon.
Cons Of Replacing Your Roof Before A Listing
Putting on a new roof is a huge financial commitment. It may not be one you're willing to assume before moving into a new property. Other problems may arise that delay construction or cause cost overruns. Both of these scenarios impact your ability to look for a new home right away, meaning you can't put the current one up for sale.
Consider Repairing It Instead
If your roof is in decent shape, talk to an expert about whether it needs to be repaired. If there's structural damage, chances are an inspector or appraisal will request repairs prior to closing anyway. You may want to just get it taken care of. If the roof is in good shape but doesn't look great, it may just need to be cleaned and spruced up. A roofing expert can give you some great ideas that are within your budget.
Should You Replace Your Roof?
Ultimately, it's your decision. It's important to determine how much a new or repaired roof adds to the price you're likely to get. Dealing with construction on a home that no longer meets your needs is stressful. If the roof needs a lot of work, it may be worthwhile to offer a concession to the buyer — you essentially give them the money to fix it when they move in — so you can move out and move on sooner. Your time frame is another factor. If you don't have a lot of time, this may be your best option.
If you are in the market for a new home or interested in refinancing your current property, be sure to contact your trusted home mortgage professional to discuss current financing options.
PMI, which is also called private mortgage insurance, is protect that the lender may ask the buyer to purchase. In the event that the buyer defaults on their home loan and the home enters foreclosure, the lender has a way to recoup their losses.
While the lender may not ask everyone to purchase PMI, there are some situations where the lender may ask the buyer to purchase this insurance policy to qualify for the loan.
Every lender is a little bit different; however, there are some trends throughout the industry. Most lenders ask the buyer to place a down payment of about 20 percent of the total price of the house. If the buyer is not able to put at least 20 percent down on a home, the loan is riskier for the lender. In this case, the lender may ask the buyer to purchase a PMI policy.
The Structure Of A PMI Payment
Typically, the PMI policy is paid in a monthly manner. It is included as a part of the total mortgage payment as the buyer pays the loan back to their lender. The positive news is that the buyer typically does not have to pay PMI for the life of the loan. Once the equity in the home reaches about 22 percent, the lender typically terminates PMI.
In some situations, the buyer may be able to contact the lender and ask for PMI termination at an earlier date. Some people can negotiate this percentage or time period in advance of taking out the loan.
The Cost Of Private Mortgage Insurance
In general, the cost of a PMI policy is dependent on the value of the mortgage loan. It typically runs somewhere between 0.5 percent and 1 percent of the total value of the mortgage loan. Therefore, this can raise the monthly mortgage payment by a significant amount.
For example, if someone receives a $300,000 loan from the bank with a PMI policy of 1 percent, the buyer will have to pay an extra $3,000 per year as part of their mortgage payment. This is an extra $250 per month on their total payment. For some people, this additional cost might make their dream house unaffordable.
Therefore, whenever possible, buyers should try to work with their trusted professional mortgage lender and look at options to avoid purchasing PMI. Every lender is a little bit different when it comes to private mortgage insurance.