Tired of shopping for
the best mortgage rates?
submit a mortgage application online
Locally owned and operated
We know the Coachella Valley!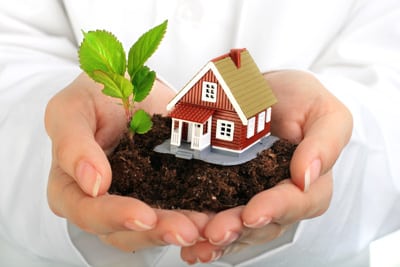 FHA, Conventional, VA, USDA, Jumbo, and Alt-A loans
Leased land
Fixed and Adjustable rates
Low and no down payments options available
Jumbo Loans – over conforming limits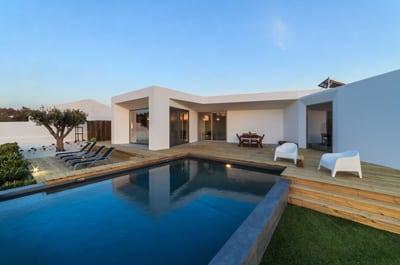 FHA, Conventional, VA, USDA, Jumbo, and Alt-A loans
Leased land
Fixed and Adjustable rates
Consolidate debt
Reduce payment
Eliminate Mortgage Insurance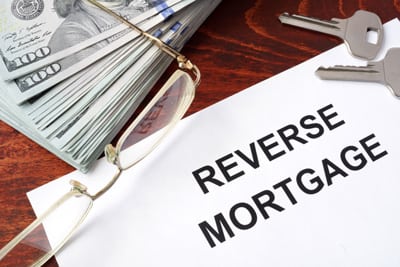 Purchase or refinance with a Reverse Mortgage
Enjoy homeownership and stay in your home with no required monthly payments
We have more than 25 years of experience
Welcome to Contempo Lending, Inc. We are a locally owned and operated Mortgage Broker located in beautiful Palm Springs, CA. When you choose Contempo Lending as your mortgage broker you are promised outstanding service and you can have the confidence that you are getting the best rate possible.
We search each of the loan programs offered by our many partners to find the best loan for you. You can find out more about this program and others by clicking on "Products" above. Contempo Lending charges the same low flat origination fee no matter what loan you choose, so we can focus on getting you the best mortgage loan available to fit your needs.
Comparison shop the rates and fees of our competitors and you will quickly see why Contempo Lending should be your first choice in mortgage lending.
We are confident you will have a great experience working with us and look forward to adding you to our growing list of satisfied clients!
Testimonial
I have used Contempo Lending for two different loan applications. One was extremely complex and difficult and was frankly given an initial chance of success that was near zero. It was not a large dollar transaction but considering the efforts of John and Cary, mostly beyond what you should expect, they treated this transaction as if it was a multimillion dollar loan. Their commitment to "we are going to make this work" was unbelievable and the outcome was success. The second transaction also presented challenges, the least of which was my constantly changing from one loan to one loan and refi and back to one loan. Again, the professionalism and dedication to getting a positive outcome was off the charts. I really can't say enough about this company. I would have no hesitation in recommending them to anyone who needs a mortgage or refi whether its a straight forward or complex. Thank you Contempo Lending and John and Cary!
P.S. If you need financing, do yourself a favor and go to Contempo Lending first before going to a bank.
– Andee K.
Testimonial
I just refinanced my mortgage with Contempo. They were honest, straightforward, efficient and professional. I highly recommend them for your borrowing needs.
– Darryl T.
Testimonial
Contempo Lending did a fantastic job with my last loan. They made the process simple and straight forward for me and got me the right loan for my needs. They are honest and passionate about helping all people attain home ownership regardless of their circumstances.
– Chris L.
Your home is likely your largest investment. Beyond repairs and regular maintenance to keep it clean, comfortable, and safe, there are a number of projects that can increase the resale value of your property. These renovations top the list of changes you can make that positively impact your home's value.
Kitchen
With the right strategy, your kitchen remodel could return up to 92.9% of your construction investment. The trick is to not overdo it. You don't need to gut and rebuild the entire room. Instead, make strategic upgrades that increase the comfort and usability of the room.
Paint wooden cabinets or install new doors and fixtures.
Install track lighting or LED features.
Refresh or change countertops.
Refurbish flooring and spruce up walls with warm, neutral colors that are easy to clean.
Invest in new appliances right before you put your home on the market to catch the eye of potential buyers and pull them in.
Odd Spaces
Older homes with distinctive architecture stand out from the crowd of cookie-cutter residences. However, these unique buildings often hide a lot of unused space. Make the most of every inch of your home to entice buyers to place a bid.
Convert a basement into a bonus room.
Turn the space underneath a staircase into a storage closet.
Divide oversized dining rooms to create a small home office.
Most buyers aren't looking for a long-term project. Instead of pointing out the potential of your property, make it easy to see by getting creative with odd spaces.
Increase Energy Efficiency
The average monthly utility bill can easily cost a homeowner $200 per month. Help potential buyers lower their monthly costs by installing energy-efficient options throughout the home.
Install a solar water heater.
Change the windows to more energy-efficient models.
Add extra insulation to outer rooms and around doors and windows.
Use LED lighting outdoors and throughout the home.
You may be able to get some help paying for your earth-friendly upgrades with state and federal incentives.
Bathrooms
After the kitchen, bathrooms are the most scrutinized feature of homes for sale. Once again, a little goes a long way in these rooms.
Update fixtures with shiny metals for a modern look.
Change out the toilet seat.
Fix up the shower tiles and head.
These projects don't take a lot of time. However, they can offer a big payoff when you decide to sell your home.
If you are looking for a new home or interested in refinancing your current property, contact your trusted home mortgage professional to discuss current financing options.
You've finally found the perfect home for your family. Now the only thing standing between you and domestic bliss is the loan process. Use these techniques to shorten the amount of time between placing your bid and getting the final approval on your new home mortgage.
Perfect Your Credit Rating
Your credit score is a measure of your financial responsibility. Lenders look closely at your creditworthiness in their attempt to decide your loan's risk. Before you start shopping, take some time to clean up your credit history.
Some credit habits that help shorten your loan approval period include:
At least one year of on-time payments for utilities, loans, and other regular obligations.
A low debt-to-income ratio.
A credit utilization rate of 20% or less.
Lenders spend less time researching your financial history when your credit report is clear, which means you spend less time waiting to move in.
Practice Patience
Driven by the excitement of their new home purchase, many buyers spend the closing period investing in new furniture and appliances for their potential home. However, it's better to wait until the final paperwork goes through before committing to new lines of credit.
Even after applications are filed, lenders still monitor your credit usage. Suddenly spending large amounts of money can cause red flags that delay your loan processing. Practice a little restraint and wait until you're sure the process is complete before indulging in a spending spree.
Stabilize Yourself
Your ability to repay is a big part of your creditworthiness. A long and solid work history is your best ally in the fight for quality loan products. Establish at least one year of solid work history before starting the loan application process. Hold off on any career changes until you're comfortably moved into your new residence.
Open The Lines Of Communication
Stay in touch with your trusted home mortgage professional to ensure a smooth loan process. If you move or change your phone number, be sure to update your information right away. While most institutions are very professional about keeping loan applicants updated, don't be afraid to call and ask about the status of your account. If you feel you haven't heard back in a timely manner, send a short email or leave a voicemail to ensure you haven't missed any important requests.
These tips help you spend less time waiting and more time enjoying your new home purchase.
Builder sentiment held steady in March as headwinds in housing markets affected homebuilder confidence, but National Association of Home Builders Chairman Greg Ugalde said that builders were looking forward to a "solid spring home-buying season." Builder sentiment mirrored February's index reading of 62; analysts expected an uptick to 63.
Any Housing Market Index reading over 50 indicates that more builders than fewer have a positive outlook on housing market conditions. The average reading for 2018 was 67, which indicated that builders were less confident current market conditions for new homes than in 2018.
HMI Component Readings Mixed in March
Three sub-readings used to calculate the monthly Housing Market Index reading showed builder confidence in current market conditions rose two points to 68; Builder confidence in market conditions over the next six months rose three points to 71 and homebuilder confidence in buyer traffic dipped four points to 44. Readings for buyer traffic seldom exceed the benchmark reading of 50.
The National Association of Home Builders said in a statement that housing markets are "stabilizing," but did not say that housing markets were growing. Economists and housing market analysts rely on the Housing Market Index for clues about future housing production. Demand for new homes has been strong for years, but headwinds including tariffs on building materials and labor shortages continued to impact construction rates. More new homes on the market could ease pent-up demand for homes, but rapidly rising home prices are making home ownership less feasible for first-time and moderate-income home-buyers.
Imbalance Between New Homes Built and Consumer Needs
Analysts called out a problematic trend in meeting demands for new homes. Price points are frequently beyond affordable for most buyers, and new housing developments often trend toward larger homes with higher prices. Analysts said that from 2010 to 2017, the average size of new homes increased by 300 square feet while household size decreased over the same period. Lower mortgage rates benefit homebuyers concerned over affordable house payments, but strict mortgage qualification requirements limit the number of potential home buyers that can qualify for mortgage amounts needed to buy homes.
If you are in the market for a new home or interested in refinancing your current property, be sure to contact your trusted home mortgage professional.