Tired of shopping for
the best mortgage rates?
submit a mortgage application online
Locally owned and operated
We know the Coachella Valley!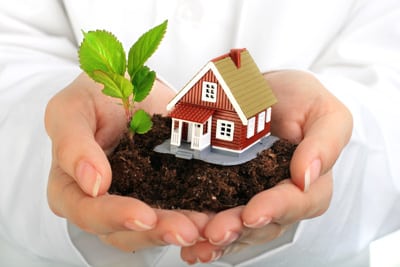 FHA, Conventional, VA, USDA, Jumbo, and Alt-A loans
Leased land
Fixed and Adjustable rates
Low and no down payments options available
Jumbo Loans – over conforming limits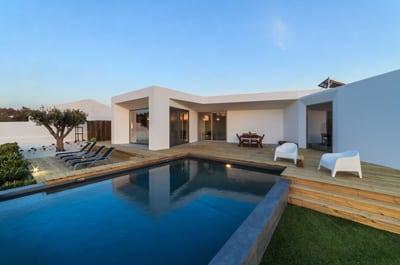 FHA, Conventional, VA, USDA, Jumbo, and Alt-A loans
Leased land
Fixed and Adjustable rates
Consolidate debt
Reduce payment
Eliminate Mortgage Insurance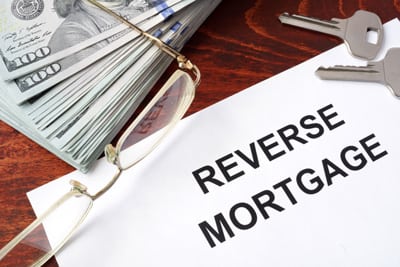 Purchase or refinance with a Reverse Mortgage
Enjoy homeownership and stay in your home with no required monthly payments
We have more than 25 years of experience
Welcome to Contempo Lending, Inc. We are a locally owned and operated Mortgage Broker located in beautiful Palm Springs, CA. When you choose Contempo Lending as your mortgage broker you are promised outstanding service and you can have the confidence that you are getting the best rate possible.
We search each of the loan programs offered by our many partners to find the best loan for you. You can find out more about this program and others by clicking on "Products" above. Contempo Lending charges the same low flat origination fee no matter what loan you choose, so we can focus on getting you the best mortgage loan available to fit your needs.
Comparison shop the rates and fees of our competitors and you will quickly see why Contempo Lending should be your first choice in mortgage lending.
We are confident you will have a great experience working with us and look forward to adding you to our growing list of satisfied clients!
Testimonial
I have used Contempo Lending for two different loan applications. One was extremely complex and difficult and was frankly given an initial chance of success that was near zero. It was not a large dollar transaction but considering the efforts of John and Cary, mostly beyond what you should expect, they treated this transaction as if it was a multimillion dollar loan. Their commitment to "we are going to make this work" was unbelievable and the outcome was success. The second transaction also presented challenges, the least of which was my constantly changing from one loan to one loan and refi and back to one loan. Again, the professionalism and dedication to getting a positive outcome was off the charts. I really can't say enough about this company. I would have no hesitation in recommending them to anyone who needs a mortgage or refi whether its a straight forward or complex. Thank you Contempo Lending and John and Cary!
P.S. If you need financing, do yourself a favor and go to Contempo Lending first before going to a bank.
– Andee K.
Testimonial
I just refinanced my mortgage with Contempo. They were honest, straightforward, efficient and professional. I highly recommend them for your borrowing needs.
– Darryl T.
Testimonial
Contempo Lending did a fantastic job with my last loan. They made the process simple and straight forward for me and got me the right loan for my needs. They are honest and passionate about helping all people attain home ownership regardless of their circumstances.
– Chris L.
If your personal budget is similar to many other people's budgets, your home mortgage payment is by far the largest expense that you pay for each month. In fact, this payment may easily account for 20 or 25 percent or more of your take-home income.
Understandably, you may be focused on trying to pay this expense off early. By focusing on this payment, you can build equity and may be able to achieve financial security more quickly. You simply have to find a way to put aside a bit of extra cash regularly so that you can make extra payments, and there are few easy ways that you can consider.
Use Your Tax Refund
First, if you are one of the many taxpayers who receives a refund each year, consider setting aside some or all of this refund to reduce your outstanding mortgage balance.
Some taxpayers may have such a sizable refund that it can account for two or more mortgage payments each year. However, even a few hundred dollars extra put toward your principal balance will save you a considerable amount of money in interest charges over time and will have a wonderful effect on your balance.
Earmark Your Annual Bonus
If you are lucky enough to receive an annual bonus each year, you may consider using this to pay down your principal balance. While you may usually spend this money on extra holiday gifts or just add it to your spending cash, you can benefit more substantially when you contribute it to your effort to pay down your mortgage.
Use An Automated Draft To Create a Fund
Another great idea that will work well for all individuals is to create an automated draft from your checking account each month. You may set aside the funds in a special account, and you can make an extra mortgage payment from this account periodically. Another idea is to set up auto payments for your mortgage that are higher than the amount due. For example, you may establish auto payments that are $50 or $100 more than your scheduled payments.
Paying off your mortgage earlier can be a life changing event for you. Simply imagine how different your life would be if you were not responsible for this payment each month. The fact is that this could be your reality sooner than you think if you follow these tips. For the best results, apply two or even all three tips to your efforts.
The better your credit score, the better the mortgage interest rate for which you should qualify. That can mean thousands of dollars saved over the life of the mortgage. If your credit score needs improving, get started prior to your search for a new home.
Pay Bills On Time
The simplest way to boost your credit score is by ensuring your bills are always paid on time. Nothing harms a credit score more than late payments.
Check for Credit Report Errors
Check your credit reports for any errors. These issues are not uncommon, and can really impact your score. Each of the three major credit card reporting bureaus –Equifax, Experian, and TransUnion –will provide you with a free annual report.
Credit Utilization Rate
Look into your credit utilization, or CU, rate. The CU rate is another big credit score consideration. Your CU rate is the amount of credit authorized versus the amount you use. It's one reason maxing out your credit cards is not a wise move.
Never allow your CU rate to exceed more than 30 percent of your available credit. In simple terms if you have $1,000 in available credit, never use more than $300. High CU rates are a red flag, as they indicate someone with potential financial problems. For best results, keep your CU rate as low as you can.
Calculate your CU rate by adding up the credit limits on all cards, as well as the balances. Divide the total balances by the total credit limit, then multiply by 100. That amount is your CU rate percentage.
Reduce Your Debt
If you carry credit card debt, pay it down as much as possible. That also helps lower your CU rate.
Avoid Opening New Credit Card Accounts
Do not open new credit card accounts while trying to boost your credit score. A new account lowers the age of your accounts, affecting your credit history and lowering the CU rate.
Do Not Close Unused Credit Card Accounts
Do you have credit cards you never use? You might think closing them would boost your credit score, but that is not how it works. When you close the account, the amount of credit you have drops. That triggers a CU rate increase.
Refinancing Credit Card Debt
If you have substantial credit card debt, consider refinancing all of it with a personal loan. You should receive a lower interest rate with your balances now merged into a single monthly payment. This also causes your CU rate to go down.
How Long Will It Take?
How long it will take to improve your credit score depends on the severity of your credit problems. Those with serious credit issues may find it takes years to raise their scores significantly, but most people should see improvement within a few months. Then it is time to think about mortgage shopping!
Whether you are preparing to purchase your first home or it has been many years since you last walked through the home buying process, you may be starting to feel overwhelmed at the thought of all of the work that lies in front of you. From concerns about finding the right home to the physical act of relocating all of your belongings after the closing, there is certainly a lot to think about. While each home buying transaction is unique, the most successful home buyers have typically adopted a few behaviors. You may keep these in mind to help you navigate through the process with success.
Keep An Eye On Your Budget
Financial stress when buying a home is common. You may have saved for years to afford your down payment, but there are various expenses that some may have not calculated or planned for. It is important to leave extra funds available for unexpected expenses, such as paying for the appraisal up-front on the home you have fallen in love with. Likewise, keep a close eye on your budget so that you are aware of your financial situation at all times.
Be Available And Flexible
It is imperative that you remain available and flexible as much as possible. Your real estate agent may call you at the last minute with a great new listing that has come on the market, and you may need to be flexible with your schedule to see this property before other buyers do. In addition, you may need to be flexible and accommodating with regards to contract negotiations, working with title company requests and more.
Seek Advice And Knowledge
Buying a home does not have to be stressful, but it also is not something that you do every day. There is a lot for even an experienced home buyer to learn, and you should be prepared to seek advice and to educate yourself along the way. Ask questions as necessary, and use the Internet for additional research.
Home buying is a process, and you may consider taking one day at a time as you proceed through the journey to reach your ultimate goal. A skilled real estate agent can guide you through the process and can help you to more successfully reach your goal. Reach out to a real estate agent today to begin looking for your new home.