Tired of shopping for
the best mortgage rates?
submit a mortgage application online
Locally owned and operated
We know the Coachella Valley!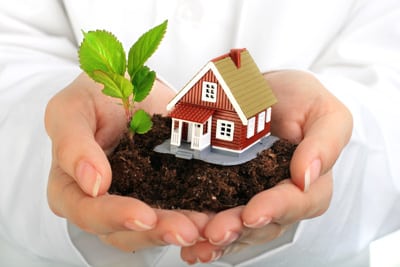 FHA, Conventional, VA, USDA, Jumbo, and Alt-A loans
Leased land
Fixed and Adjustable rates
Low and no down payments options available
Jumbo Loans – over conforming limits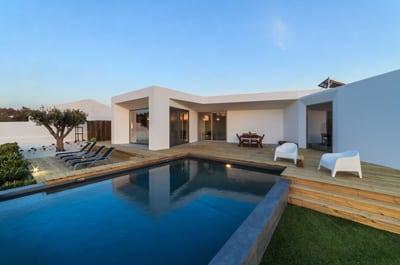 FHA, Conventional, VA, USDA, Jumbo, and Alt-A loans
Leased land
Fixed and Adjustable rates
Consolidate debt
Reduce payment
Eliminate Mortgage Insurance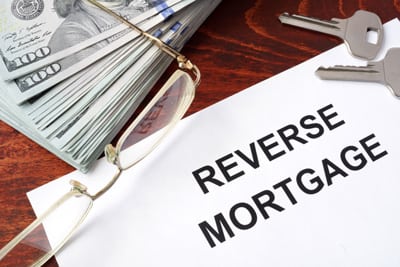 Purchase or refinance with a Reverse Mortgage
Enjoy homeownership and stay in your home with no required monthly payments
We have more than 25 years of experience
Welcome to Contempo Lending, Inc. We are a locally owned and operated Mortgage Broker located in beautiful Palm Springs, CA. When you choose Contempo Lending as your mortgage broker you are promised outstanding service and you can have the confidence that you are getting the best rate possible.
We search each of the loan programs offered by our many partners to find the best loan for you. You can find out more about this program and others by clicking on "Products" above. Contempo Lending charges the same low flat origination fee no matter what loan you choose, so we can focus on getting you the best mortgage loan available to fit your needs.
Comparison shop the rates and fees of our competitors and you will quickly see why Contempo Lending should be your first choice in mortgage lending.
We are confident you will have a great experience working with us and look forward to adding you to our growing list of satisfied clients!
Testimonial
I have used Contempo Lending for two different loan applications. One was extremely complex and difficult and was frankly given an initial chance of success that was near zero. It was not a large dollar transaction but considering the efforts of John and Cary, mostly beyond what you should expect, they treated this transaction as if it was a multimillion dollar loan. Their commitment to "we are going to make this work" was unbelievable and the outcome was success. The second transaction also presented challenges, the least of which was my constantly changing from one loan to one loan and refi and back to one loan. Again, the professionalism and dedication to getting a positive outcome was off the charts. I really can't say enough about this company. I would have no hesitation in recommending them to anyone who needs a mortgage or refi whether its a straight forward or complex. Thank you Contempo Lending and John and Cary!
P.S. If you need financing, do yourself a favor and go to Contempo Lending first before going to a bank.
– Andee K.
Testimonial
I just refinanced my mortgage with Contempo. They were honest, straightforward, efficient and professional. I highly recommend them for your borrowing needs.
– Darryl T.
Testimonial
Contempo Lending did a fantastic job with my last loan. They made the process simple and straight forward for me and got me the right loan for my needs. They are honest and passionate about helping all people attain home ownership regardless of their circumstances.
– Chris L.
Many millennials are reaching the age where they are thinking about buying homes for the first time. It turns out that many members of this generation are finding this process challenging. Even though the housing market is great for those looking to buy, surveys indicate that this generation also finds the process overwhelming.
Reports have been published showing that many millennials are planning to buy their first home in the next year, showing that owning property is still a strong part of the American dream. Furthermore, many millennials also know that this is a great time to buy. Why are millennials finding this process so challenging?
Student Loan Debt
One of the biggest reasons why millennials are having issues purchasing a home is student loan debt. When someone is looking for a home, any potential lender is going to take their existing debt into account. It is no secret that student loans are a major issue right now.
With numerous millennials saddled with student loan debt, this makes it hard to qualify for a mortgage. While other forms of debt are easier to pay back, student loan debt is not. Some millennials have student loan debt that looks like a mortgage.
A Poor Understanding Of Costs
Even though millennials may look at their rent payments as a solid barometer for their mortgage payment, there are other costs that millennials need to consider. These include real estate taxes, HOA fees, homeowners' insurance, and potential repairs. Therefore, they might need to reset their expectations.
Comparison Is A Dangerous Temptation
Finally, too many millennials are tempted by what they know. Many millennials end up moving back into their parents' house after they finish school. The job market can be tough and they think this is a great way to save money. On the other hand, this also means they might end up looking for a house that is similar to their parents'.
Many millennials have set the bar high for their first home. A property like their parents' simply isn't within the budget. An unwillingness to accept this makes it harder to find a home. On the other hand, there are affordable homes out there. Millennials simply need assistance to find them.
Attractive landscaping is one of the first things that potential home buyers notice. They may see the landscaping in the photos of a home for sale or may even do a physical drive-by. The view of the property from the street is called "curb appeal." It is important to make this be as nice as possible.
In many parts of the country, there are pressures on the water supply that make having a lush-green, living lawn very costly or even prohibited by the local regulations. Innovative technology and the use of natural ground covers, such as stone and rocks are replacing the green lawns that most people think of when considering landscaping a home properly.
Here is a guide to some landscaping that is attractive and worth considering to make a home look spectacular and require little maintenance:
Artificial Turf
Artificial turf has improved dramatically over the past few years. There is no longer the need to use the obvious green plastic covering of cheap fake grass. The newest artificial turf products look so much like real grass that it is nearly impossible to tell that they are not real. They can be installed over drainage rock and washed down with water like real grass.
Decorative Concrete
Molded concrete is now available in so many surface treatments, textures, and colors that it can represent almost any popular covering. For example, a nice European-style, cobbled-stone, street look is a popular choice for driveways and walkways. It is made out of molded, colored concrete, not stone, and installs easily.
Rock And Stone
Replacing areas of grass in the front yard with decorative rock and stone makes a nice look. It is better not to use wide swathes of this ground covering in big blocks. Instead, for a better aesthetic appeal, use natural rock and stone to create unique, eye-catching areas. For example, surrounding a wishing well with a nice circular area of rock pebbles creates a nice look.
Artificial Trees And Bushes
Advancements in the manufacturing of artificial bushes and trees developed very convincing products that are durable enough for exterior installation. Some best looking ones are the evergreen bushes.
They come in perfect heights of various sizes. They never need watering or trimming to make them look attractive. The only maintenance that they need is the occasional spray washing to remove dust and things that might fall on them like leaves from neighbor?s trees.
There are many to choose from. The modest-sized bushes are very inexpensive and usually less than $50 each. At the other end of the spectrum, are the exotic 11-feet tall artificial cheery trees that have built-in LED illumination. These are very dramatic and cost many thousands.
Summary
With these interesting ideas to consider, take a look at landscaping in a new way. Even though artificial landscaping requires an upfront investment, it can last for many years and may reduce overall maintenance costs significantly. If you ever want to sell the home, there will be much less landscaping needed to get it ready for sale.
Owning a home may be the American dream, but for many who are in a lower income bracket, finding a loan can become challenging. Thankfully, there are several loan programs that can work well for lower income people considering homeownership. Here's a closer look at some of these home loans designed to help people who have a low-to-moderate income find a way to buy a home.
FHA Home Loans
FHA home loans are loans backed by the Federal Housing Administration. Lenders are more likely to lend to "higher risk" borrowers through the FHA loan program because the loans have the FHA's backing.
With the FHA loan, a borrower can have a credit rating as low as 500, as long as there is a reasonable explanation for it, and a fairly high debt-to-income ratio. According to the U.S. Department of Housing and Urban Development, these loans require only a 3.5% down payment, which can come from gifts, and have less stringent requirements for credit rating or income.
USDA Rural Development Loans
If you are shopping for a home in a small town or suburban area, you may qualify for the USDA rural development loan program. Only those borrowers who make no more than 115% of the average median income in their area qualify for this loan program, according to the United States Department of Agriculture.
USDA loans require no down payment and the loan has no debt-to-income ratio maximum. It has a low PMI fee even for a zero-down loan, and fair interest rates. For those who live in areas that qualify, the USDA rural housing loan simply makes sense.
97% Loan-To-Value Purchase Loans
One of the biggest challenges for lower income borrowers to overcome is the down payment, but the 97% loan-to-value loan makes that less of a concern. This program, which Fannie Mae and Freddie Mac have offered to help encourage more people to get loans, allows people to buy a home with just 3% as a down payment.
The 97% loan-to-value purchase loan is specifically for first-time buyers. Borrowers must not have owned a home within the last three years to apply.
This loan program offers fair interest rates and does not have stringent credit score requirements. Borrowers can use gift funds to pay for the 3% down payment if necessary.
As you can see, there are many home loans designed for lower income borrowers. If you are looking to buy a home but worry you can't afford it, consider one of these options.