Tired of shopping for
the best mortgage rates?
submit a mortgage application online
Locally owned and operated
We know the Coachella Valley!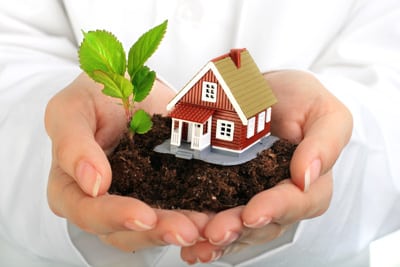 FHA, Conventional, VA, USDA, Jumbo, and Alt-A loans
Leased land
Fixed and Adjustable rates
Low and no down payments options available
Jumbo Loans – over conforming limits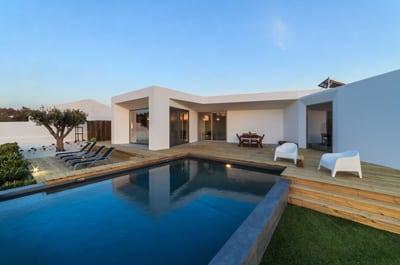 FHA, Conventional, VA, USDA, Jumbo, and Alt-A loans
Leased land
Fixed and Adjustable rates
Consolidate debt
Reduce payment
Eliminate Mortgage Insurance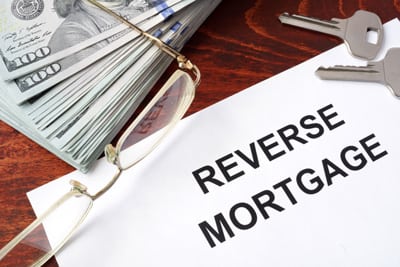 Purchase or refinance with a Reverse Mortgage
Enjoy homeownership and stay in your home with no required monthly payments
We have more than 25 years of experience
Welcome to Contempo Lending, Inc. We are a locally owned and operated Mortgage Broker located in beautiful Palm Springs, CA. When you choose Contempo Lending as your mortgage broker you are promised outstanding service and you can have the confidence that you are getting the best rate possible.
We search each of the loan programs offered by our many partners to find the best loan for you. You can find out more about this program and others by clicking on "Products" above. Contempo Lending charges the same low flat origination fee no matter what loan you choose, so we can focus on getting you the best mortgage loan available to fit your needs.
Comparison shop the rates and fees of our competitors and you will quickly see why Contempo Lending should be your first choice in mortgage lending.
We are confident you will have a great experience working with us and look forward to adding you to our growing list of satisfied clients!
Testimonial
I have used Contempo Lending for two different loan applications. One was extremely complex and difficult and was frankly given an initial chance of success that was near zero. It was not a large dollar transaction but considering the efforts of John and Cary, mostly beyond what you should expect, they treated this transaction as if it was a multimillion dollar loan. Their commitment to "we are going to make this work" was unbelievable and the outcome was success. The second transaction also presented challenges, the least of which was my constantly changing from one loan to one loan and refi and back to one loan. Again, the professionalism and dedication to getting a positive outcome was off the charts. I really can't say enough about this company. I would have no hesitation in recommending them to anyone who needs a mortgage or refi whether its a straight forward or complex. Thank you Contempo Lending and John and Cary!
P.S. If you need financing, do yourself a favor and go to Contempo Lending first before going to a bank.
– Andee K.
Testimonial
I just refinanced my mortgage with Contempo. They were honest, straightforward, efficient and professional. I highly recommend them for your borrowing needs.
– Darryl T.
Testimonial
Contempo Lending did a fantastic job with my last loan. They made the process simple and straight forward for me and got me the right loan for my needs. They are honest and passionate about helping all people attain home ownership regardless of their circumstances.
– Chris L.
Your real estate agent will likely give you 24 hours' notice before bringing over interested buyers to see your home. Sometimes eager buyers may request less of an advance, or even ask for a last minute showing.
Since you're eager to be accommodating, you may agree to consider such requests. Whether you have 24 hours to prepare for a showing or 15 minutes, these tips will make showings easier for your family.
Keep The Family Pet Carrier By The Door
Real estate agents advise not leaving your family pet at home during showings. Make it easy to bring along Fido or Fluffy by keeping their carrier right by the door. You'll be able to quickly place him in the carrier and carry him out to the car with you.
Use Under-Bed Storage
The one place homebuyers won't look is under your bed. Equip each bedroom with a large under-bed storage container; get the kind with wheels if possible. When you receive notice of a showing, just place any loose odds and ends, clothing, magazines, etc. into the tote and hide it under the bed.
Have Extra Laundry Baskets On Hand
Invest in two or three extra laundry baskets and keep them near the door. When you have to leave for a showing, have each family member scour the kitchen and living room for things that are out of place. Fill the baskets and just bring them with you in the car.
Stock The Kitchen With Cleanup Supplies
The kitchen is the biggest challenge with showings. It's both the place that gets messiest and the room that can sell your home. Get it spotless in a jiffy with popup wipes. Make it a habit to clean the kitchen immediately after meals, including sweeping the floor. Consider using paper plates to dine on while your home is listed. Keep a scented jar candle in the kitchen that you can light to mask odors.
Make The Car Comfortable
Your family will likely take a drive or go to a movie while the house is being shown. Stock it with a few snacks and bottles of water as well as any medication that a family member may need.
These tips will make house showings much easier no matter how large your house is, or how many family members you have. And one day, you just might return to find that you have a great offer on your house!
For piece of mind, be sure to be well prepared for your move. Contact your trusted home mortgage professional to secure your financing for your next home purchase!
Kids of all ages often have a hard time dealing with moving. They may not be able to understand why the family can't stay in the same place forever. Even with explanations, children often can't readily envision how amazing the new place will be.
Here are some ideas for helping your kids deal with the move.
1. Make It Easy To Stay In Touch
For a lot of kids, a big sore spot with moving is having to say goodbye to friends and schoolmates. They may even feel like you're intentionally wresting them away from their friends. To demonstrate how much you understand the sacrifice, make a gift of a cute set of note cards, stamps included. Even if your child chooses to text or email old friends instead of write, they'll appreciate your gesture.
2. Visit The New Community
If possible, bring your kids to visit the new neighborhood where you'll be moving. Encourage positive anticipation by signing them up for things like a library card, pool membership or a community event such as an Easter egg hunt, relay race or something similar. Consider enrolling them in a fun local class such as pottery, horseback riding, or something else they would enjoy. This helps your kids to focus on the upcoming activities instead of leaving their friends behind.
3. Strive To Keep Old Routines
When you're busy packing and readying for the big move, old routines often fall by the wayside. But children need routines to feel safe. Strive to keep as many old routines as possible in the preliminary days and weeks before the big move. For example, if Wednesday is always family game night, stick to the plan. Your kids will feel more secure knowing that some things will stay the same, even in a new location.
Above all, make the time to listen. Your child might have concerns that you hadn't thought of, like having to give up their dog or cat in order to move to the new house. Don't worry, though. Kids tend to adjust very well to new situations. With your support and a few tips like the ones mentioned above, your children will make a happy transition to your new home.
Before you begin your search, be sure to set an appointment with your trusted home mortgage professional to discuss financing options and your home loan pre-approval.
Many home sellers are confused about how to price their home to sell. It's definitely challenging to try and find that sweet spot between pricing it low enough so it flies off the market without undercutting the home's value.
Emotions play into the decision, too. If the seller has a lot of sweat equity in the home, or the property is the only place the children have ever called home, owners may tend to place a higher value on the house.
Here's how to correctly price a home to sell in any market.
Rely On Your Real Estate Agent
Your Realtor is an expert in all matters related to home buying and selling. They have a vested interest in selling your home within a reasonable time frame. As such, they provide a valuable, objective perspective that you should closely pay attention to in order to correctly price your home to sell.
Look At Comps In Your Neighborhood
One thing that your real estate agent does is analyze the comparable properties in your neighborhood. Remember, what a home sells for in a nearby city doesn't impact how to price your home in a neighborhood far removed. Your prospective buyers will also compare your home's price to others they could buy in the same neighborhood.
Consider Special Features
Don't discount special features that your home has, such as built-in shelving units, out buildings, a home movie theater, etc. These give you an advantage in that you can safely set your price a little higher than comparable homes without those features. Be sure your real estate agent mentions them on your MLS listing so buyers understand the higher asking price.
Be Prepared To Make Price Adjustments
Remember that you might have to come down from your asking price, so keep that in mind when you and your real estate agent set that number. Don't expect that you'll get exactly what you're asking for unless you're in a high demand area. When you give yourself some margin, you gain negotiating power you can use to make a sale happen.
Consider Your Own Finances
Pricing your home to sell is only one factor to consider. The larger equation takes your entire financial picture into account. Figure out how much you owe, how much commission you'll pay and any sales concessions, if any, you'd be willing to offer a prospective buyer. This due diligence ensures you'll be satisfied with the outcome after all the money has changed hands.
Pricing your home to sell correctly is a critical part of making the transaction happen. Remember that your real estate agent is the best judge of the best price point, but you can always point out the reasons why you'd like it higher or lower.
It's important to plan out where you will live once your current property has sold. A great place to start is by obtaining a current evaluation of how much you can afford for your new property and getting your new home loan pre-approved with assistance from your trusted home mortgage professional.