Tired of shopping for
the best mortgage rates?
submit a mortgage application online
Locally owned and operated
We know the Coachella Valley!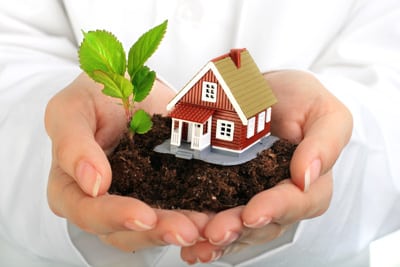 FHA, Conventional, VA, USDA, Jumbo, and Alt-A loans
Leased land
Fixed and Adjustable rates
Low and no down payments options available
Jumbo Loans – over conforming limits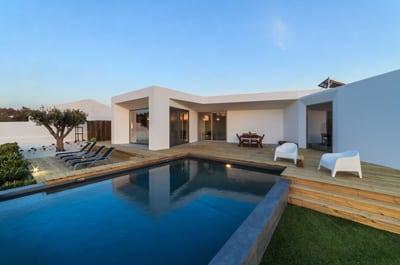 FHA, Conventional, VA, USDA, Jumbo, and Alt-A loans
Leased land
Fixed and Adjustable rates
Consolidate debt
Reduce payment
Eliminate Mortgage Insurance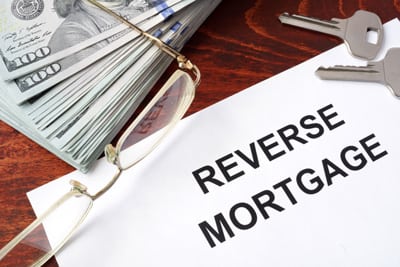 Purchase or refinance with a Reverse Mortgage
Enjoy homeownership and stay in your home with no required monthly payments
We have more than 25 years of experience
Welcome to Contempo Lending, Inc. We are a locally owned and operated Mortgage Broker located in beautiful Palm Springs, CA. When you choose Contempo Lending as your mortgage broker you are promised outstanding service and you can have the confidence that you are getting the best rate possible.
We search each of the loan programs offered by our many partners to find the best loan for you. You can find out more about this program and others by clicking on "Products" above. Contempo Lending charges the same low flat origination fee no matter what loan you choose, so we can focus on getting you the best mortgage loan available to fit your needs.
Comparison shop the rates and fees of our competitors and you will quickly see why Contempo Lending should be your first choice in mortgage lending.
We are confident you will have a great experience working with us and look forward to adding you to our growing list of satisfied clients!
Testimonial
I have used Contempo Lending for two different loan applications. One was extremely complex and difficult and was frankly given an initial chance of success that was near zero. It was not a large dollar transaction but considering the efforts of John and Cary, mostly beyond what you should expect, they treated this transaction as if it was a multimillion dollar loan. Their commitment to "we are going to make this work" was unbelievable and the outcome was success. The second transaction also presented challenges, the least of which was my constantly changing from one loan to one loan and refi and back to one loan. Again, the professionalism and dedication to getting a positive outcome was off the charts. I really can't say enough about this company. I would have no hesitation in recommending them to anyone who needs a mortgage or refi whether its a straight forward or complex. Thank you Contempo Lending and John and Cary!
P.S. If you need financing, do yourself a favor and go to Contempo Lending first before going to a bank.
– Andee K.
Testimonial
I just refinanced my mortgage with Contempo. They were honest, straightforward, efficient and professional. I highly recommend them for your borrowing needs.
– Darryl T.
Testimonial
Contempo Lending did a fantastic job with my last loan. They made the process simple and straight forward for me and got me the right loan for my needs. They are honest and passionate about helping all people attain home ownership regardless of their circumstances.
– Chris L.
PMI, which is also called private mortgage insurance, is protect that the lender may ask the buyer to purchase. In the event that the buyer defaults on their home loan and the home enters foreclosure, the lender has a way to recoup their losses.
While the lender may not ask everyone to purchase PMI, there are some situations where the lender may ask the buyer to purchase this insurance policy to qualify for the loan.
Every lender is a little bit different; however, there are some trends throughout the industry. Most lenders ask the buyer to place a down payment of about 20 percent of the total price of the house. If the buyer is not able to put at least 20 percent down on a home, the loan is riskier for the lender. In this case, the lender may ask the buyer to purchase a PMI policy.
The Structure Of A PMI Payment
Typically, the PMI policy is paid in a monthly manner. It is included as a part of the total mortgage payment as the buyer pays the loan back to their lender. The positive news is that the buyer typically does not have to pay PMI for the life of the loan. Once the equity in the home reaches about 22 percent, the lender typically terminates PMI.
In some situations, the buyer may be able to contact the lender and ask for PMI termination at an earlier date. Some people can negotiate this percentage or time period in advance of taking out the loan.
The Cost Of Private Mortgage Insurance
In general, the cost of a PMI policy is dependent on the value of the mortgage loan. It typically runs somewhere between 0.5 percent and 1 percent of the total value of the mortgage loan. Therefore, this can raise the monthly mortgage payment by a significant amount.
For example, if someone receives a $300,000 loan from the bank with a PMI policy of 1 percent, the buyer will have to pay an extra $3,000 per year as part of their mortgage payment. This is an extra $250 per month on their total payment. For some people, this additional cost might make their dream house unaffordable.
Therefore, whenever possible, buyers should try to work with their trusted professional mortgage lender and look at options to avoid purchasing PMI. Every lender is a little bit different when it comes to private mortgage insurance.
Last week's economic releases included readings on inflation, an essay from Dallas Federal Reserve President Robert Kaplan and the monthly consumer sentiment index. Weekly reports on mortgage rates and new jobless claims were also released.
Inflation Flat in September
Inflation did not change in September; August's reading showed 0.10 percent growth, which matched the July reading. Falling gasoline prices caused the flat reading. Analysts said that cooling inflation may prompt Federal Reserve policymakers to cut the target Federal Funds interest rate range at their next meeting.
The core inflation rate, which excludes volatile food and fuel sectors rose 0.10 percent in September; analysts expected 0.20 percent growth based on August's month-to-month inflation rate of 0.30 percent growth.
In related news, Robert Kaplan, President of the Dallas Federal Reserve Bank, said in an essay that he had no pre-determined plan for the Federal Reserve's Federal Open Market Committee meeting at the end of October. He wrote, "I intend to avoid being rigid or predetermined from here and plan to remain highly vigilant and keep an open mind on whether further action on the federal funds rate is appropriate."
Mr. Kaplan cited a concern that he shares with other FOMC members over a pull-back in business spending that could impact consumer confidence and spending Mr. Kaplan wrote that he was "mindful about "asset bubbles" caused by investors seeking higher yields.
Mortgage Rates and New Jobless Claims Fall
Freddie Mac reported lower mortgage rates last week as the average rate for 30-year fixed rate mortgages fell eight basis points to 3.57 percent; the average rate for 15-year fixed rate mortgages fell nine basis points to 3.05 percent and rates for 5/1 adjustable rate mortgages averaged 3.35 percent and three basis points lower. Discount points averaged 0.50 percent for fixed rate mortgages and 0.30 percent for 5/1 adjustable rate mortgages.
First-time jobless claims fell to 210,000 initial claims filed and were lower than the expected reading of 220,000 claims filed. Analysts said that fewer first-time jobless claims indicated minimal threat of layoffs.
October's Consumer Confidence Index rose to 2.80 points to an index reading of 96 as compared to September's reading of 93.20 points. Analysts expected an index reading of 92.50 points.
What's Ahead
This week's scheduled economic news includes readings on homebuilder confidence in housing market conditions, Commerce Department readings on housing starts and building permits issued. Weekly readings on mortgage rates and first-time jobless claims will also be released.
It's the time of year when many people are making their holiday plans: booking travel, making shopping lists, and getting their home ready for guests. Hiring a house cleaner, having the carpets steamed, and buying new furniture ahead of the holiday season are all common, but what about completely updating a room (or two)?
It's easy to think that home improvement projects are too expensive or will take several weeks or even months to complete. However, there are several simple, affordable do-it-yourself projects that can be completed in a weekend to give outdated rooms a fresh new look — in plenty of time to host holiday guests.
Refinish Kitchen Cabinets The Easy Way
Painting cabinets is an excellent way to totally transform a kitchen. This fun budget-friendly project can be done in a weekend or spread out over a couple of weeks if necessary. With adequate preparation and attention to detail, the "new" cabinets will look great for years to come.
Minimal supplies are necessary for this project and there is no limit to the looks that can be created using different paint colors, stains, and seals.
Create A Shiplap Accent Wall
Arguably one of the most popular home decor trends is the rustic farmhouse look, and shiplap is at the center of that. Using basic tools that are likely already in the garage and some plywood from the local hardware store, it's easy to create a unique shiplap wall and dramatically change the look of a room.
The most fun part about DIY shiplap is that it's so customizable. Use reclaimed or pallet wood, paint unfinished planks, or try using boards cut to different lengths.
Update Flooring With Vinyl Or Laminate
Replacing outdated flooring is perhaps the biggest bang-for-the-buck DIY project that can drastically freshen up a space. Changing the floors in even one room can have a tremendous impact on the look of the entire home.
With so many budget-friendly options such as click-together laminate panels and peel-and-stick vinyl tiles, choose different looks for different rooms or go for one cohesive look throughout the house.
Giving a home an entirely new look doesn't have to involve a complicated renovation project. Major home improvement stores and websites have step-by-step tutorials to make it as simple as a few coats of paint and some elbow grease.
If you are in the market for a new home or interested in refinancing your current property, be sure to contact your trusted home mortgage professional to discuss current financing options.