Tired of shopping for
the best mortgage rates?
submit a mortgage application online
Locally owned and operated
We know the Coachella Valley!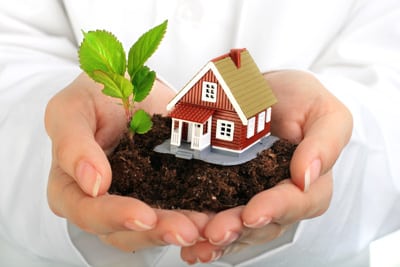 FHA, Conventional, VA, USDA, Jumbo, and Alt-A loans
Leased land
Fixed and Adjustable rates
Low and no down payments options available
Jumbo Loans – over conforming limits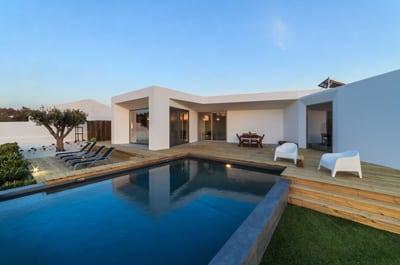 FHA, Conventional, VA, USDA, Jumbo, and Alt-A loans
Leased land
Fixed and Adjustable rates
Consolidate debt
Reduce payment
Eliminate Mortgage Insurance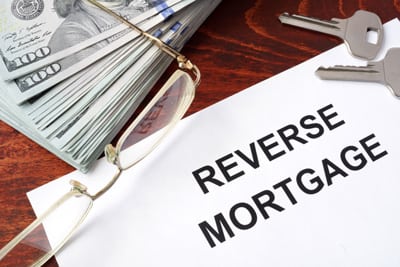 Purchase or refinance with a Reverse Mortgage
Enjoy homeownership and stay in your home with no required monthly payments
We have more than 25 years of experience
Welcome to Contempo Lending, Inc. We are a locally owned and operated Mortgage Broker located in beautiful Palm Springs, CA. When you choose Contempo Lending as your mortgage broker you are promised outstanding service and you can have the confidence that you are getting the best rate possible.
We search each of the loan programs offered by our many partners to find the best loan for you. You can find out more about this program and others by clicking on "Products" above. Contempo Lending charges the same low flat origination fee no matter what loan you choose, so we can focus on getting you the best mortgage loan available to fit your needs.
Comparison shop the rates and fees of our competitors and you will quickly see why Contempo Lending should be your first choice in mortgage lending.
We are confident you will have a great experience working with us and look forward to adding you to our growing list of satisfied clients!
Testimonial
I have used Contempo Lending for two different loan applications. One was extremely complex and difficult and was frankly given an initial chance of success that was near zero. It was not a large dollar transaction but considering the efforts of John and Cary, mostly beyond what you should expect, they treated this transaction as if it was a multimillion dollar loan. Their commitment to "we are going to make this work" was unbelievable and the outcome was success. The second transaction also presented challenges, the least of which was my constantly changing from one loan to one loan and refi and back to one loan. Again, the professionalism and dedication to getting a positive outcome was off the charts. I really can't say enough about this company. I would have no hesitation in recommending them to anyone who needs a mortgage or refi whether its a straight forward or complex. Thank you Contempo Lending and John and Cary!
P.S. If you need financing, do yourself a favor and go to Contempo Lending first before going to a bank.
– Andee K.
Testimonial
I just refinanced my mortgage with Contempo. They were honest, straightforward, efficient and professional. I highly recommend them for your borrowing needs.
– Darryl T.
Testimonial
Contempo Lending did a fantastic job with my last loan. They made the process simple and straight forward for me and got me the right loan for my needs. They are honest and passionate about helping all people attain home ownership regardless of their circumstances.
– Chris L.
Last week's economic reports included readings on home builder confidence,sales of pre-owned homes and housing starts. The Commerce Department also issued a report on building permits issued; weekly reports on mortgage rates and first-time jobless claims were also released.
Homebuilder Confidence Rises One Point
The National Association of Home Builders reported a reading of 68 for October,which surpassed August's reading of 67. Any reading over 50 indicates most home builders are confident about housing market conditions. Builders cited ongoing headwinds including higher prices for materials,shortages of lots and labor and rising mortgage rates. Builders sought ways to provide more affordable housing options as they faced higher costs.
Regional readings of builder confidence readings,which are tracked on a three-month rolling average,were missed. The northeastern region gained three points for a reading of 57; the southern region gained one point for an index reading of 70. The midwestern region lost two points for a reading of 57. The western region was unchanged from September's reading of 74.
Sales of Pre-owned Homes Slip toward 3 Year Low
The National Association of Realtors® reported fewer sales of pre-owned homes in September;5.15 million sales were reported on a seasonally adjusted annual basis as compared to August's reading of 5.33 million sales. Analysts expected a reading of 6.27 million sales for September. Faced with high home prices and slim inventories of available homes,would-be buyers sidelined their searches for homes. Housing starts were 3.40 percent lower month-to-month and hit their lowest rate since November 2015.
According to the Commerce Department,housing starts also fell in September to 1.201 million starts on a seasonally adjusted annual basis. August's reading was 1.268 million starts. Year-over-year,housing starts were 3.70 percent higher.,but fewer housing starts were bad news for housing markets as demand continued to exceed supplies of available homes. Building permits issued also fell in September to 1.242 million permits issued as compared to August's reading of 1.249 million permits issued.
Mortgage Rates,New Jobless Claims Lower
Freddie Mac reported lower average mortgage rates last week. Rates for 30-year fixed rate mortgages were five basis points lower at 4.85 percent; rates for a 15-year fixed rate mortgage averaged three basis points lower at 4.26 percent. The average rate for 5/1 adjustable rate mortgages was three basis points lower at 4.10 percent.
First-time jobless claims also fell last week to 210,000 new claims filed,which matched expectations but was lower than the prior week's reading of 215,000 new claims filed.
What's Ahead
This week's scheduled economic releases include readings on new and pending home sales along with weekly reports on mortgage rates and new jobless claims.
In some parts of the country, it has already started snowing! But, even if you live in an area with a moderate climate, your lawn and garden are about to take a "winter break."
Here are 3 tips to assure that your yard will not only survive the winter, but flourish during the dormant season. They'll assure that your landscape will greet spring full of life and beauty.
Fertilize The Lawn As Recommended
Most types of grass and landscape plants have a kind of built in "alarm clock" that helps them prepare for the changing seasons and the onset of winter. Many lawns, though, benefit greatly from a a fall "feeding" in order to supply proper nutrients to help roots survive during the cold and be ready to start growing again above ground in the spring.
Applying the proper fertilizer this fall is a simple and cost-effective way to get a jump on next year's beautiful lawn. When and whether you fertilize will depend on your specific type of grass and your location.
Baby Your Plants
Autumn is the time you'll want to pamper your plants — from rose bushes to winter squash, kale or potatoes — and different plants require varied treatments to protect them from the cold and frost. If you're not a master gardener yourself, your local nursery should be able to offer advice. The top three things to remember are that plants need to be well-hydrated in order to prevent stress, that they might need extra nutrition (fertilizer) during the cold season, and that most plants like an extra blanket (in the form of additional mulch) during the winter.
Again, specific solutions will depend on the types of plants in your garden, but a little extra effort this fall will help even your traditional flower garden bloom even more beautifully come spring!
Extend The Growing Season
If you have a backyard vegetable garden or a raised bed full of herbs and spices, and you live in an area with mild to moderate winters, you might be able to extend the growing season indefinitely by covering your beds or tenting the garden. Learn how to protect your plants from freezing by using a frost blanket or rotating row covers. It's not really that difficult, and the difference of only a few degrees can make a big difference.
Although frost blankets can top plants directly, you can make them even more effective if you build a simple framework — something like a miniature greenhouse — to give your plants a winter home that allows air to circulate.
For additional information, check with a local greenhouse or nursery, or just experiment with different ideas. No matter what you plan to do, the time to begin is now!
If you are interested in buying a new home or refinancing your current property, be sure to contact you trusted mortgage professional to find out about your best financing options.
Reality TV shows about house flipping make it look easy. But behind every lucrative renovation project, there are factors that impact profitability such as buying price, labor costs, unforeseen setbacks and perhaps most importantly, location.
There is no escaping the old real estate adage of "location, location, location." Home-flipping entrepreneurs must take into account whether polishing up a blighted building is in a viable resale neighborhood. One of the location factors some house flippers are following is the trend in tech jobs.
Because the tech industry does not necessarily rely on interstate highways, commercial hubs or seaports, computer-oriented businesses are taking advantage of once vibrant manufacturing areas that have fallen on hard times. Property values in these areas seem to be trending behind some of the nation's hotspots despite having many desirable community living aspects such as parks, walking trails, waterfronts, restaurants, and a vibrant arts scene.
Rust Belt Resurgence
Following the decline in industrial work in areas throughout Pennsylvania, West Virginia, Ohio, Illinois and others, once highly sought after cities and towns saw mass population declines. The lack of good-paying jobs left large numbers of wonderful homes and commercial buildings under-occupied.
Tech companies have been putting some economic lifeblood back into these communities in recent years. House flippers have been hot on their heels to renovate properties as high-paying workers migrate into the communities. Some of the numbers coming out of cities such as Pittsburgh and Buffalo have been impressive.
In Pittsburgh alone, house-flipping profits exceeded 162 percent in the second quarter, and Buffalo topped 100 percent. Considering the national average for this sector stands at about 44 percent, chasing tech outfits appears to be rewarding. Pennsylvania is reportedly now the second best place for home-flipping profits at 132.7 percent statewide.
Tech Trends Nationwide
The former mill and mining areas of the Rust Belt are among the top trending regions for flipping homes as Internet-based companies set up shop. There are also smaller pockets of tech-driven opportunities for contractors and real estate professionals to turn profits.
In New England, small cities such as Providence, RI, are seeing an upsurge in old mills being converted into online and tech business spaces. In Massachusetts, technology jobs have been on the rise in the region north of Boston. Former manufacturing hubs are seeing properties move as high-paying jobs increase. The opportunities for home flippers are growing.
Nashville, Tennessee, is reportedly outpacing tech-heavy Seattle in terms of employment growth. The professional networking website LinkedIn reported that 85 in 10,000 members relocated to Nashville through September. Approximately 118 in 10,000 moved to Austin and 96 to Denver. It appears the country is in the midst of tech-industry migration.
This trend is likely to continue, and house-flipping entrepreneurs are likely to have robust opportunities in these emerging housing markets across the country.
Contact your trusted mortgage professional to learn about your current finance options.