Tired of shopping for
the best mortgage rates?
submit a mortgage application online
Locally owned and operated
We know the Coachella Valley!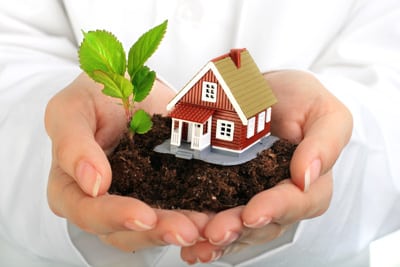 FHA, Conventional, VA, USDA, Jumbo, and Alt-A loans
Leased land
Fixed and Adjustable rates
Low and no down payments options available
Jumbo Loans – over conforming limits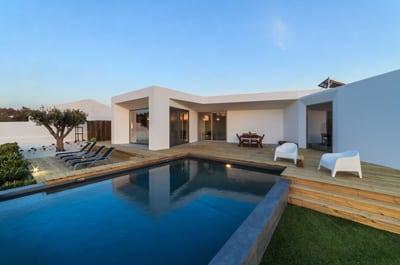 FHA, Conventional, VA, USDA, Jumbo, and Alt-A loans
Leased land
Fixed and Adjustable rates
Consolidate debt
Reduce payment
Eliminate Mortgage Insurance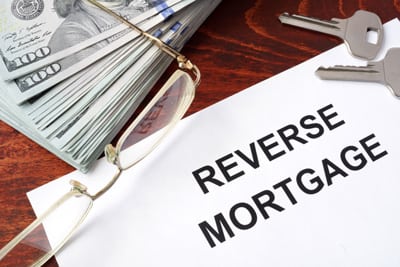 Purchase or refinance with a Reverse Mortgage
Enjoy homeownership and stay in your home with no required monthly payments
We have more than 25 years of experience
Welcome to Contempo Lending, Inc. We are a locally owned and operated Mortgage Broker located in beautiful Palm Springs, CA. When you choose Contempo Lending as your mortgage broker you are promised outstanding service and you can have the confidence that you are getting the best rate possible.
We search each of the loan programs offered by our many partners to find the best loan for you. You can find out more about this program and others by clicking on "Products" above. Contempo Lending charges the same low flat origination fee no matter what loan you choose, so we can focus on getting you the best mortgage loan available to fit your needs.
Comparison shop the rates and fees of our competitors and you will quickly see why Contempo Lending should be your first choice in mortgage lending.
We are confident you will have a great experience working with us and look forward to adding you to our growing list of satisfied clients!
Testimonial
I have used Contempo Lending for two different loan applications. One was extremely complex and difficult and was frankly given an initial chance of success that was near zero. It was not a large dollar transaction but considering the efforts of John and Cary, mostly beyond what you should expect, they treated this transaction as if it was a multimillion dollar loan. Their commitment to "we are going to make this work" was unbelievable and the outcome was success. The second transaction also presented challenges, the least of which was my constantly changing from one loan to one loan and refi and back to one loan. Again, the professionalism and dedication to getting a positive outcome was off the charts. I really can't say enough about this company. I would have no hesitation in recommending them to anyone who needs a mortgage or refi whether its a straight forward or complex. Thank you Contempo Lending and John and Cary!
P.S. If you need financing, do yourself a favor and go to Contempo Lending first before going to a bank.
– Andee K.
Testimonial
I just refinanced my mortgage with Contempo. They were honest, straightforward, efficient and professional. I highly recommend them for your borrowing needs.
– Darryl T.
Testimonial
Contempo Lending did a fantastic job with my last loan. They made the process simple and straight forward for me and got me the right loan for my needs. They are honest and passionate about helping all people attain home ownership regardless of their circumstances.
– Chris L.
The process of buying a home can be exciting and stressful, with one important task being the home inspection. All real estate professionals will likely recommend a home inspection. This is usually a condition of making an offer on a home. While not all prospective buyers will ask the seller to make repairs based on the inspection report, it is important for buyers to know what they might have to do to repair the home.
When an offer is made with a contingency, this allows the buyer to renegotiate the price of the home based on the inspection report. Some prospective buyers might elect to walk away entirely. What should buyers inspect?
Choosing An Inspector
A trained real estate professional will probably have a list of inspectors who might produce the report. All inspectors are trained and qualified. Real estate agents will probably look at sample reports and professional licensing before choosing an inspector to look at a home. Most inspectors also have insurance in case they miss something that shows up later. Home inspectors will need to crawl into the crawl space, inspect the roof, and take a look at storage spaces.
What Do Inspectors Look For?
A home inspector is going to look at every aspect of the home to make sure it is up to code. An inspector will look at the roof for signs of leaks or damage. The inspector will also inspect the plumbing system to make sure no pipes are rusted, corroded, or damaged. He or she will also look at the windows to make sure the seals are not busted. A home inspector is also going to take a look at the HVAC system to see how old it is and how well it is working. The fireplace and chimney will also be an important part of the inspection as he or she looks for signs of damage. The inspector will also look at the foundation for any issues.
A Comprehensive Report
Once all of this is done, the inspector will provide a comprehensive report that contains a list of everything that might be wrong with the house. Then, based on this report, the buyer can decide what he or she would like to do next.
If you have a good credit history and are prepared to invest in a home, you may be feeling pretty confident about the mortgage process. However, it's important to be aware that there are things that can have a negative impact on your application. Whether you've just submitted your documents or are getting close to it, here are some things you may want to avoid.
Acquiring New Credit
It may seem silly that something as minor as a new credit card can be a mark against your credit, but applying for new ones can be a bad sign to lenders. The problem is that this can be signal an unmanageable debt load, so you may be considered a high risk for not being able to make your payments.
Forget To Pay Your Bills
It's easy enough to get lulled into the feeling that your mortgage application will be approved, but this doesn't mean that you should forget your financial responsibilities. If you've had poor credit in the past and neglected paying your bills on time, now is not the time to do this. Instead, ensure that you're paying all bills and any applicable minimum payments in advance of the due date so your credit score is not impacted.
Close Old Credit Cards
Many people think that closing out old credit cards can be a positive financial step forward and a good way to streamline their finances, but this can cause damage to your credit score. Because closing a credit card will change your available balance and bump up your debt load, it may mean that your debt percentage will increase. Instead of risking this, leave them active until you've received approval.
Quit Your Job
Few people will have the ability to quit their job when they're applying for a mortgage, but doing this or incurring other fluctuations in your monthly income can cause problems with your application. If you are self-employed, there may be peaks and valleys in your finances, but a huge shift in what you bring home can show lenders that you're not a solid bet.
There can be a lot of stress that comes along with the mortgage application process, but by paying your bills on time and staying on top of your payments, you can avoid negatively impacting your approval. If you're currently on the market for a mortgage, contact one of our mortgage professionals for more information.
Mortgage rates are still low, but they are going up. This is creating a rush of people looking to buy homes before interest rates rise again. While it is difficult to predict when rates will go up again, it is hard for rates to go any lower. Homeowners and buyers need to act now before rates go up. What should homeowners do before rates rise?
Sell Now While Rates Are Low
Anyone who is thinking about selling their house should make every effort to do so now before rates go up again. Because there are so many people who are looking for houses, sellers can get top dollar for their homes, maximizing their profits. This is a great opportunity to move into a larger house to accommodate children, sell a home and downsize, or even sell and move somewhere else with work conditions changing. Interest rates will probably rise in the next few years, forcing buyers out of the market. This could make it harder for sellers to get top dollar for their homes in the future.
Refinance Now While Rates Are Low
In addition, now is a great time to refinance a current mortgage. Homeowners who have been in their homes for a few years might be able to refinance their loans to lower interest rates. This could allow homeowners to lower their monthly payments, pay their homes off sooner, or access equity in their homes to complete an expensive repair process or renovate a portion of their homes. Instead of having to move to a new home, homeowners might be able to upgrade their current living situations by accessing equity through a refinance. Even a small change in interest rates could have a significant impact on the monthly payment.
Act Now While Interest Rates Are Low
These are just a few of the moves homeowners need to make before interest rates rise again. Because interest rates are still low, there are many people looking to buy a home and many others looking to refinance. Even if interest rates rise slightly in the future, this can have a massive impact on the market. All homeowners and buyers need to take advantage low interest rates before they rise. This includes moving up, refinancing, and downsizing.