Tired of shopping for
the best mortgage rates?
submit a mortgage application online
Locally owned and operated
We know the Coachella Valley!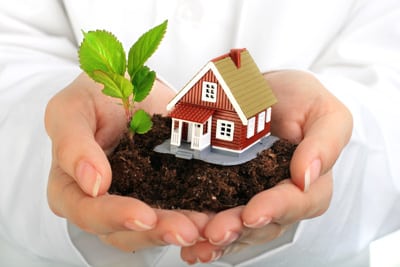 FHA, Conventional, VA, USDA, Jumbo, and Alt-A loans
Leased land
Fixed and Adjustable rates
Low and no down payments options available
Jumbo Loans – over conforming limits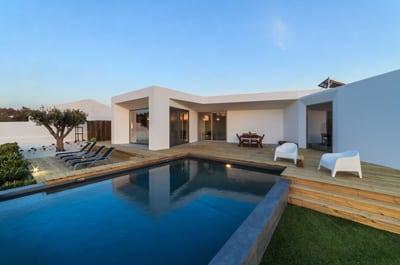 FHA, Conventional, VA, USDA, Jumbo, and Alt-A loans
Leased land
Fixed and Adjustable rates
Consolidate debt
Reduce payment
Eliminate Mortgage Insurance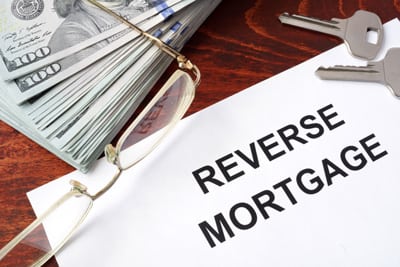 Purchase or refinance with a Reverse Mortgage
Enjoy homeownership and stay in your home with no required monthly payments
We have more than 25 years of experience
Welcome to Contempo Lending, Inc. We are a locally owned and operated Mortgage Broker located in beautiful Palm Springs, CA. When you choose Contempo Lending as your mortgage broker you are promised outstanding service and you can have the confidence that you are getting the best rate possible.
We search each of the loan programs offered by our many partners to find the best loan for you. You can find out more about this program and others by clicking on "Products" above. Contempo Lending charges the same low flat origination fee no matter what loan you choose, so we can focus on getting you the best mortgage loan available to fit your needs.
Comparison shop the rates and fees of our competitors and you will quickly see why Contempo Lending should be your first choice in mortgage lending.
We are confident you will have a great experience working with us and look forward to adding you to our growing list of satisfied clients!
Testimonial
I have used Contempo Lending for two different loan applications. One was extremely complex and difficult and was frankly given an initial chance of success that was near zero. It was not a large dollar transaction but considering the efforts of John and Cary, mostly beyond what you should expect, they treated this transaction as if it was a multimillion dollar loan. Their commitment to "we are going to make this work" was unbelievable and the outcome was success. The second transaction also presented challenges, the least of which was my constantly changing from one loan to one loan and refi and back to one loan. Again, the professionalism and dedication to getting a positive outcome was off the charts. I really can't say enough about this company. I would have no hesitation in recommending them to anyone who needs a mortgage or refi whether its a straight forward or complex. Thank you Contempo Lending and John and Cary!
P.S. If you need financing, do yourself a favor and go to Contempo Lending first before going to a bank.
– Andee K.
Testimonial
I just refinanced my mortgage with Contempo. They were honest, straightforward, efficient and professional. I highly recommend them for your borrowing needs.
– Darryl T.
Testimonial
Contempo Lending did a fantastic job with my last loan. They made the process simple and straight forward for me and got me the right loan for my needs. They are honest and passionate about helping all people attain home ownership regardless of their circumstances.
– Chris L.
The Federal Open Market Committee of the Federal Reserve said in its post-meeting statement that the Federal Reserve expects to raise its benchmark interest rate range twice during 2023. No rate changes will be made during 2022 as the economy continues to recover from the Covid-19 pandemic. The Fed's current interest rate range is 0.00 to 0.25 percent.
Fed Expects "Transitory" Inflation
The Fed's post-meeting FOMC statement said that although Committee members adjusted their forecast for raising the Fed's benchmark interest rate range, members did not predict long-term inflation and described current upward inflation as "transitory."
The Consumer Price Index reported that the cost of living jumped in May and drove inflationary growth to a 13-year high of five percent.
11 of 18 FOMC members currently expect two or more rate hikes in 2023; in March, seven members expected one rate hike in 2023. Former Treasury Secretary Larry Summers said that the Fed needs to reconsider its monetary policies based on the two stimulus payments provided to Americans. The Fed has held its benchmark interest rate range to 0.00 to 0.25 percent and continued its monthly purchases of $80 billion in Treasurys and $40 billion in Mortgage-Backed Securities in efforts to support the economy and stabilize financial markets.
The Committee will follow economic news and developments through readings on public health, labor market conditions, inflation, and financial and global news to determine monetary policy adjustments.
Fed Chair Suggests Future Tapering of Bond Purchases
Federal Reserve Chair Jerome Powell said in his post-FOMC meeting press conference that members had their first discussion of tapering the Fed's bond purchases. Although the Fed has indicated it wants to see "substantial further progress" in the economy before it starts to taper its bond purchases, analysts expected further discussion of tapering bond purchases in FOMC's July meeting. Reducing bond purchases is considered the first step in moderating the Fed's accommodative stance on monetary policy.
Chair Powell said that the FOMC will continue to develop monetary policy in consideration of the FOMC's dual mandate of achieving maximum and an annual inflation rate of two percent over the longer term. Inflation has run below two percent for some time before the pandemic; so a current inflation rate running above two percent would help raise the average inflation rate to the two percent requirement.
The unemployment rate is improving as businesses and other employers open their doors and restore service to full capacity. Chair Powell cautioned that the economy remains strongly connected to how the Covid-19 virus progresses and said that monetary policy would be adjusted according to how the pandemic impacts the economy.
In today's competitive housing industry, it's important to find the loan that's right for you. With the low-interest-rate environment, many buyers wonder if an ARM loan is the best choice. Here's everything you should consider before choosing an ARM loan.
Understanding how an ARM Loan Works
An ARM loan offers an introductory rate. The rate remains fixed for the first few years. After the fixed period, the rate adjusts annually based on the index (such as LIBOR) and the chosen margin set by the lender.
Many buyers prefer the ARM because the initial payment is much lower so they can afford a larger loan. With the potential of increasing rates in the near future, many buyers are looking at the ARM for its lower cost.
A fixed-rate loan, on the other hand, starts at one rate and remains the same. Your payment never changes unless you escrow your taxes and insurance, and those rates change throughout the time you own the home.
Pros and Cons of the ARM Loan
Pros:
Lower payment for the first few years
You may be able to pay more principal each month with the lower payment
Rates may decrease in the future
Cons:
Rates can increase significantly
Your monthly payment will change annually after the fixed period
It's hard to predict your financial situation 5 to 10 years from now
Choosing Between an ARM Loan and Fixed Rate Loan
Because you don't know where you'll be 5 to 10 years from now, it's hard to decide if an ARM loan or fixed-rate loan is right. Here's what you should consider.
Will you Move Soon?
Think about your plans. Will you move in the next few years? If so, an ARM may make sense, especially if you can get one with a rate that will adjust after you sell the house.
Do you Think you'll Refinance?
Some people like refinancing whether to get the lowest rates or to tap into their home's equity. If you've structured your loan so that you put money into the home now but will tap into it later, an ARM may save you money for a few years. If you refinance before the rate adjusts, you eliminate the risk of increasing rates.
Do you not Like Risks?
No matter what your future plans may be, if you don't like risks and uncertainty, a fixed-rate loan is a better choice. You'll get more predictability and know exactly what your payment is each month. You'll also know when you can afford to pay more principal and pay your loan down faster.
Choose the Right Loan Term for You
Look at your situation and choose the loan term that suits your finances now and in the future. Even if everyone around you is taking an ARM loan doesn't mean it's right for you. Know the terms, how much the rate can change, and what you are comfortable affording.
Talk with your loan officer and look at all scenarios, paying close attention to the loan's total cost over the life of the loan before deciding.
If you are planning on purchasing a home in the near future, you need to make sure you have enough money saved up. While there are a lot of expenses that go along with purchasing a home, the biggest expense is the down payment.
The common belief is that people have to put 20 percent down; however, even if you don't have 20 percent saved up, you might still be able to purchase a home. It will depend on whether you can get a lender to provide a loan that is greater than 80 percent of the purchase price of a home. If you have a strong credit history, you may be able to get one.
Getting A Loan With Less Than 20 Percent Down
First, many lenders realize that many people do not have enough money saved up to put down 20 percent. After all, this could be tens of thousands of dollars. Although some people might be able to get a loan with only 10 percent down, those with outstanding credit might even qualify for a larger loan. There are certain people, such as veterans, who might have other options outside of conventional loans that might open other doors. If you are looking to get a home loan for less than 20 percent down, you will want to check all of your options.
How To Get A Loan For Less Than 20 Percent Down
Particularly if you are a first-time homebuyer, you might not know how to get a loan for less than 20 percent down. First, you need to have a strong credit score. If the lender is giving you a larger loan, they will want to make sure you can pay it back. Having a strong credit score can prove this to them. You may want to check your credit report ahead of time to correct any inaccuracies.
Second, you need to take a look at your debt to income ratio. If you have a lot of debt, consider paying this down before applying for a home loan.
Finally, trust an experienced lender to guide you through the process. You might be able to get a home loan for less than 20 percent down.