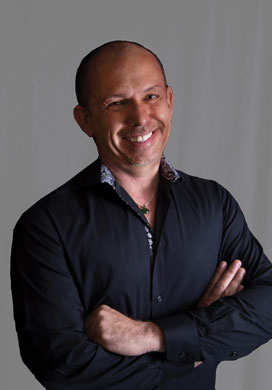 BRE #01398882 / NMLS #287669
John Evans moved to Palm Springs in 1997 to follow his dream of being a home owner. Although he was born in Kentucky he moved at the age of 14 with his family to Los Angeles. As John grew older he continued to love and enjoy L.A., however the real estate prices were out of his reach so he eventually bought a home in Palm Springs. The initial plan was to be a part time resident however he quickly found himself not wanting to return to the "big city". He was fortunate that his career at this time as a Territory Manager for various insurance companies allowed him the flexibility to move full time to Palm Springs and work from home.
In 2002 John joined the mortgage lending industry with intentions of working part time in the industry as a "working hobby". Always being detailed oriented and having a passion for real estate he quickly thrived in the industry and after 2 years of working for other brokers he opened Contempo Lending in December, 2004.
The industry in 2005 and 2006 was thriving with the real estate boom and there were many competitors and sources for lending. John made a dedication to taking a more personal approach to lending during this time. He always put customer service first and believed his clients were always more than just a credit score.
In 2007 when other mortgage brokers were closing their doors and struggling, his business continued to thrive. John's existing client base and industry friends were starting to refer him more business. Since 2007, Contempo Lending has grown at a rate of 20-30% per year. John continues to practice his philosophy of "what goes around comes around". If a client's best interest is not looked out for it will always come back in the long run to bite you.
As time permits John loves to travel and explore new places with Europe being his favorite travels. His happiest times are spent with his two Beagles: Murphy and Alley McBeagle.
Email John using the form below: